Liberated Piski-Radkivski Village to Get Humanitarian Aid
30.09.2022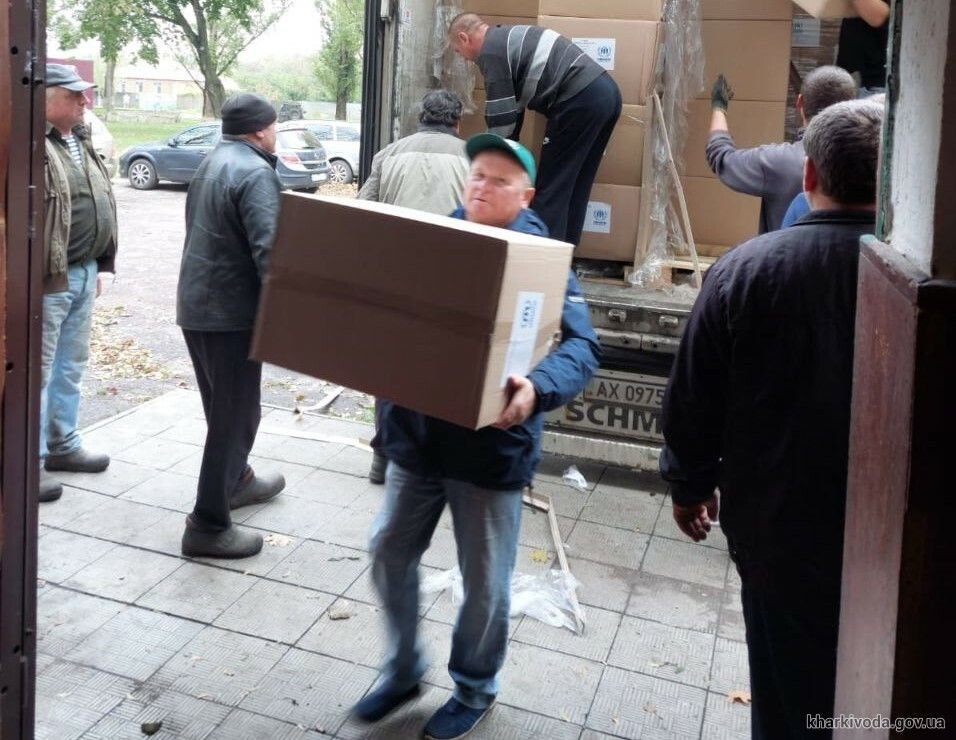 Humanitarian aid / Photo: kharkivoda.gov.ua
Humanitarian aid was delivered to the de-occupied Pidvisoke village in the Izium region in Kharkiv Oblast. Two trucks with goods to be forwarded to the Piski-Radkivski settlement, liberated last week from the Russian occupiers.
Piski-Radkivski settlement will get humanitarian aid for the first time since de-occupation, reports the Kharkiv Regional State Administration.
Following the instructions of the head of Kharkiv Regional Military Administration Oleh Syneyhubov, a total of 40 tons of products were handed over to the residents of the village. One truck carries humanitarian aid for the local psycho-neurological boarding school, where about 130 people currently live. The rest of the goods will be distributed to the village residents. According to the Kharkiv Regional State Administration, about 1,300 people remain in Piski-Radkivski.
Humanitarian aid includes food kits, particularly long-term storage items like sugar, pasta, tea, canned fish, meat and vegetables, condensed milk, and cookies. A big batch of flour, sugar, and drinking water will be delivered to the village residents.
Earlier this week, the National Police of Ukraine investigators recorded more than 582 war crimes committed by Russian forces in the liberated Kharkiv Oblast. Gwara Media records the life of de-occupied towns and villages. We have prepared reports from Izium, Hrakove, Balakliia, and Kozacha Lopan.