Polish Volunteers Handed over Furniture for Kharkiv Oblast School
03.03.2023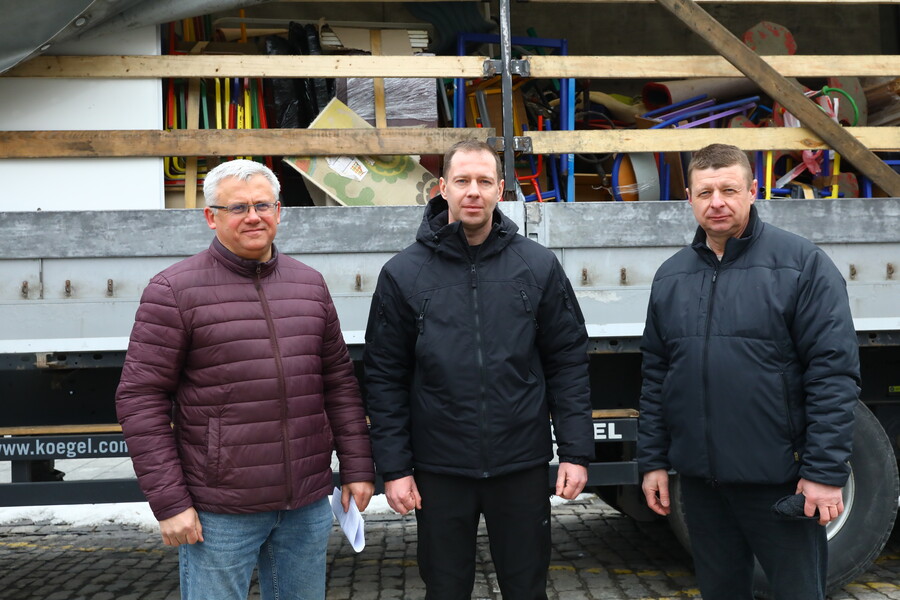 Polish volunteers handed over furniture for Kharkiv Oblast School / Photo: Kharkiv RMA
As a result of the Russian aggression in the Izium district in Kharkiv Oblast, only one school out of six remained intact in the village of Oskil. The number of students decreased by three times, with about 200 schoolchildren left in the community.
Polish volunteers handed over a truckload of furniture and equipment to the liberated community. The humanitarian aid will be transferred to the school. In total, the volunteers collected more than a hundred chairs, desks, household appliances, four table tennis tables, a piano, and more.
"Unfortunately, during active hostilities, the occupiers destroyed almost all facilities and stole or damaged equipment. We need comprehensive help, especially for the educational process. And for that, we are sincerely grateful," said the head of the Oskil Village Military Administration, Hennadii Zahoruiko.
"Polish-Ukrainian Agrarian Association" and "Association of Ukrainians in Poland" help the most affected communities of Kharkiv Oblast. This time, the furniture was collected specifically for the Izium district and transported from the Warsaw area.
Earlier, it was reported that more than a third of Kharkiv schoolchildren went abroad.
Follow us on Twitter and LinkedIn for more news, stories, and field reports by Kharkiv journalists.
Please, support our work and help us remain independent.