Time Includes Ukraine's Story on Its Centennial Cover
03.03.2023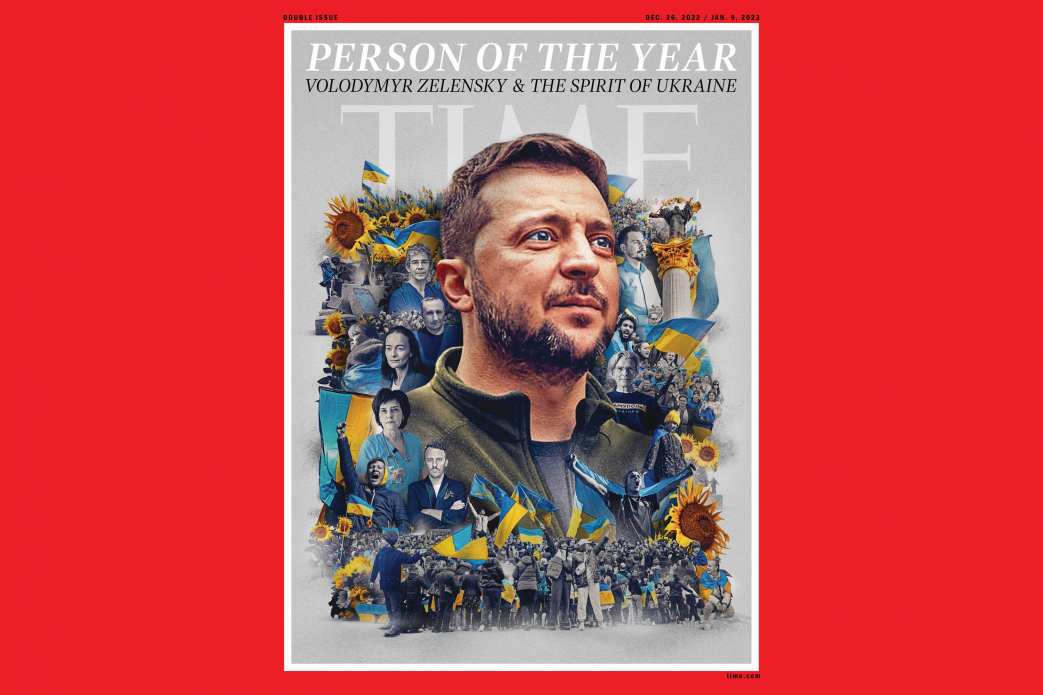 The first page of the December edition of the journal, which was dedicated to The Spirit of Ukraine and President Volodymyr Zelenskyy, who was named 2022 Person of the Year by Time / Picture credit: president.gov.ua
To celebrate its centennial, the American magazine Time published a collection of iconic covers, including the front page of the magazine's issue on President Volodymyr Zelenskyy and the 'spirit of Ukraine', Ukrinform reported.
On March 3, the magazine celebrates its 100th anniversary. During this time, it has published more than five thousand covers.
Time editors have chosen 144 of them (about 3% of the total). The collection includes at least one cover for each year of the magazine's history.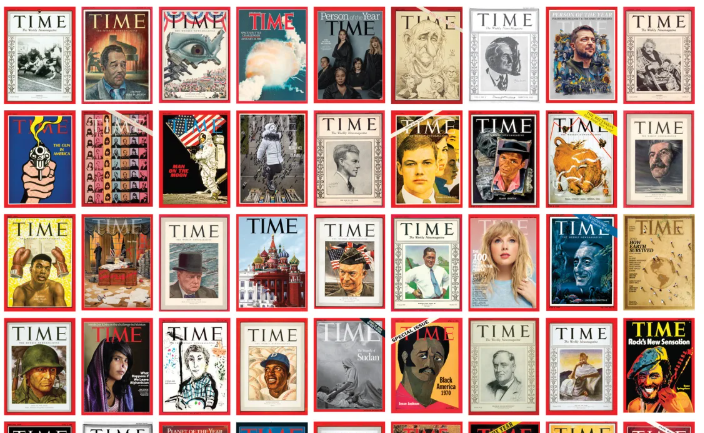 In particular, it contains the first page of the December edition of the journal, which was dedicated to The Spirit of Ukraine and President Volodymyr Zelenskyy, who was named 2022 Person of the Year by Time.
The collection features cover 18 US presidents, prominent athletes, musicians, and scientists.
The first issue of Time was published on March 3, 1923. The magazine became the first weekly in the United States.
President Zelenskyy and 'spirit of Ukraine' named Time magazine's Person of the Year in December 2022
In an article dedicated to the wartime leader, the New York-based publication credited the 44-year-old for "proving that courage can be as contagious as fear and for inspiring people and nations to unite in defence of freedom."
"For proving that courage can be as contagious as fear, for stirring people and nations to come together in defense of freedom, for reminding the world of the fragility of democracy—and of peace—Volodymyr Zelensky and the spirit of Ukraine are TIME's 2022 Person of the Year", TIME Magazine Editor Edward Felsenthal said.
President Zelenskyy topped Politico's list of the 28 most influential people in Europe.
Book with Volodymyr Zelenskyy's speeches published in the UK.
Follow us on Twitter and LinkedIn for more news, stories, and field reports by Kharkiv journalists.