People from Destroyed Buildings to be Evicted from Kharkiv Metro
03.01.2023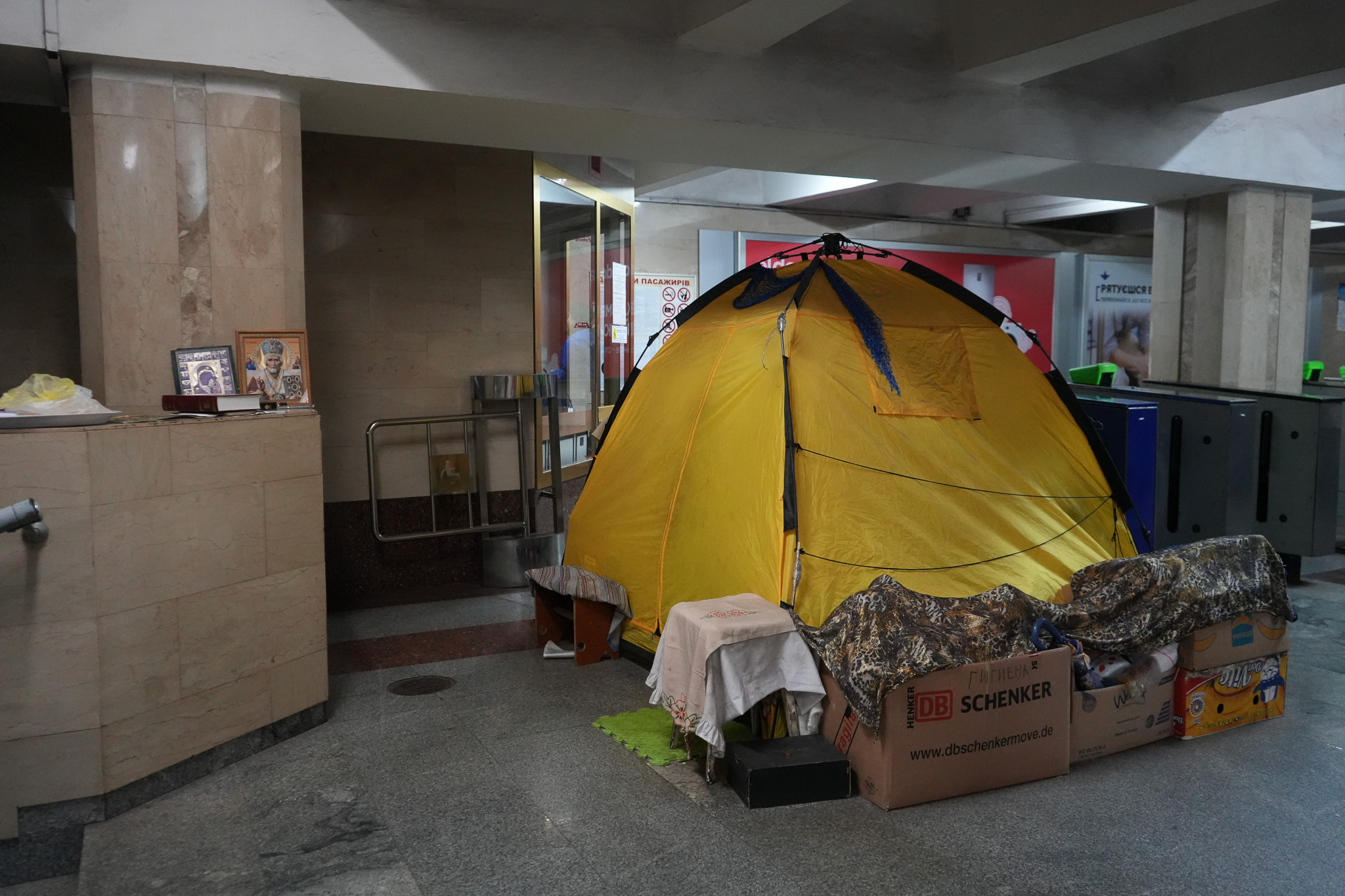 Tent city at the "23 August" metro station in Kharkiv / Oleksandr Magula, Gwara Media
For more than three months, Kharkiv residents were hiding in the metro from the war. In May, the subway resumed operation, but the issue of people resettlement has not been fully resolved even in December.
Kharkiv is gradually recovering: all public transport, chain stores, cafes, and restaurants have resumed operation. Although Russian rockets continue to hit the city, many people who left Kharkiv at the beginning of the full-scale war have now returned to their homes.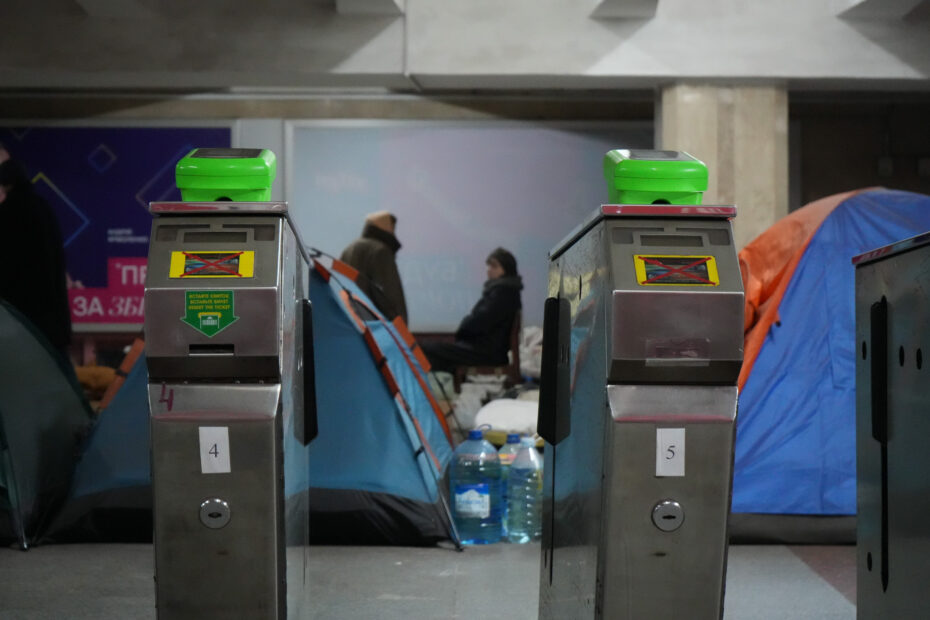 The subway became a shelter for those who did not leave the city. Hundreds of citizens were hiding in the stations from the Russian rockets. They lived in metro wagons and corridors for months.
The 11th month of the war passes, and people still live in the underground. Some do not want to leave the metro, because it is safe there, while others have been left homeless. Some people were moved to a dormitory, but the conditions there did not suit them, so they returned here, to the "23 August" metro station.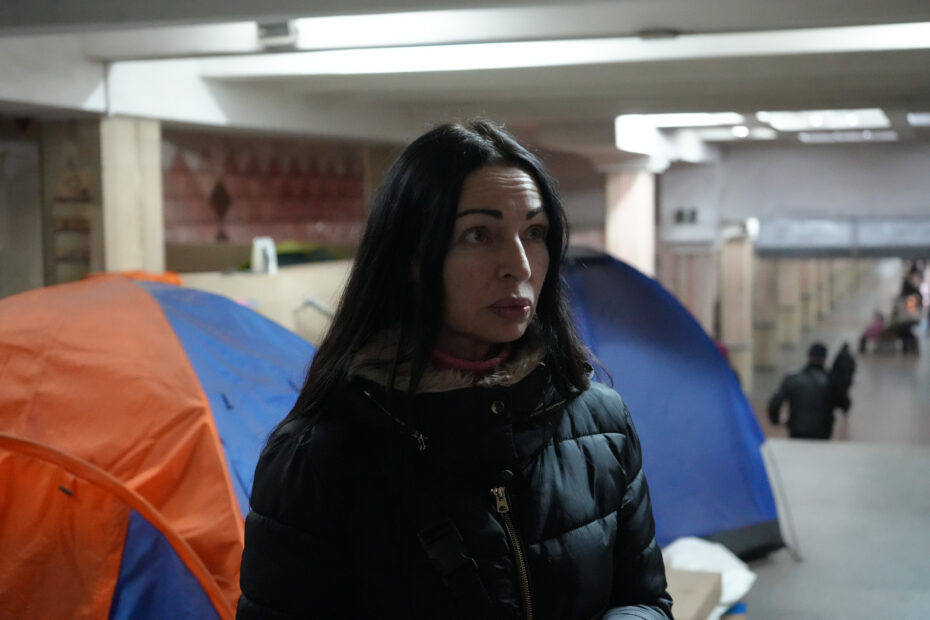 It was said that the commission of the city council was supposed to come to decide the fate of this tent city in the metro, but that never happened.
"People here are from Ruska Lozova and Kupiansk [settlements in Kharkiv Oblast]. 28-30 residents live here permanently. We even keep a list of people who stay here. An alternative shelter is needed, perhaps a bunker or some other safe place. The basement and two walls are something that won`t necessarily save you. People work as much as possible, and try not to depend on anyone. The management of the station has no problems with us staying here," adds Yulia, the coordinator of the tent camp at the metro station.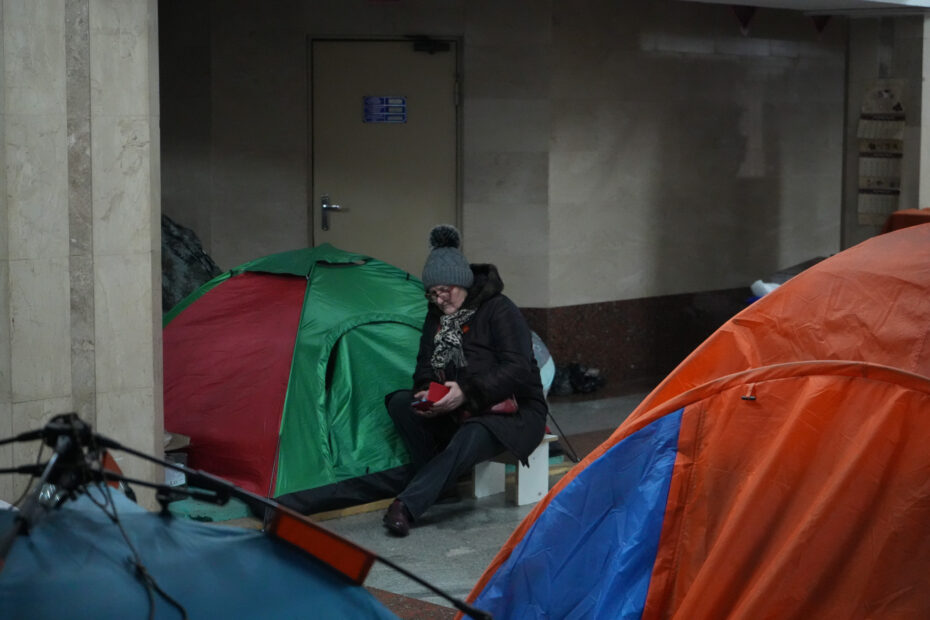 Most residents of the tent city are elderly people who go to their apartments during the daytime to wash and do the laundry, but spend the night in the subway. We spoke to a 67-year-old Serhii, who works as a turner at a state-owned enterprise. He was offered shelter in the Berminvody sanatorium but has to spend the nights in the subway, closer to work, as the commute costs a considerable amount of money. The sanatorium is located in Kharkiv Oblast 25 kilometers from the city.
"The metro is a temporary shelter. Passenger transportation was resumed on May 24. Before the metro operation resumption, all citizens were warned and the city council offered and provided resettlement.

Today, the subway is primarily a safe public transport and a temporary shelter. All stations continue to receive citizens as a temporary shelter during the period of air raid alerts and blackouts in the city," said Oleksii Bitner, the spokesman of the Kharkiv Metro.
Gwara Media will continue to report on the situation.

Follow us on Twitter and LinkedIn for more news, stories, and field reports by Kharkiv journalists.