Historical Building of Skin Dispensary to be Saved in Kharkiv
30.12.2022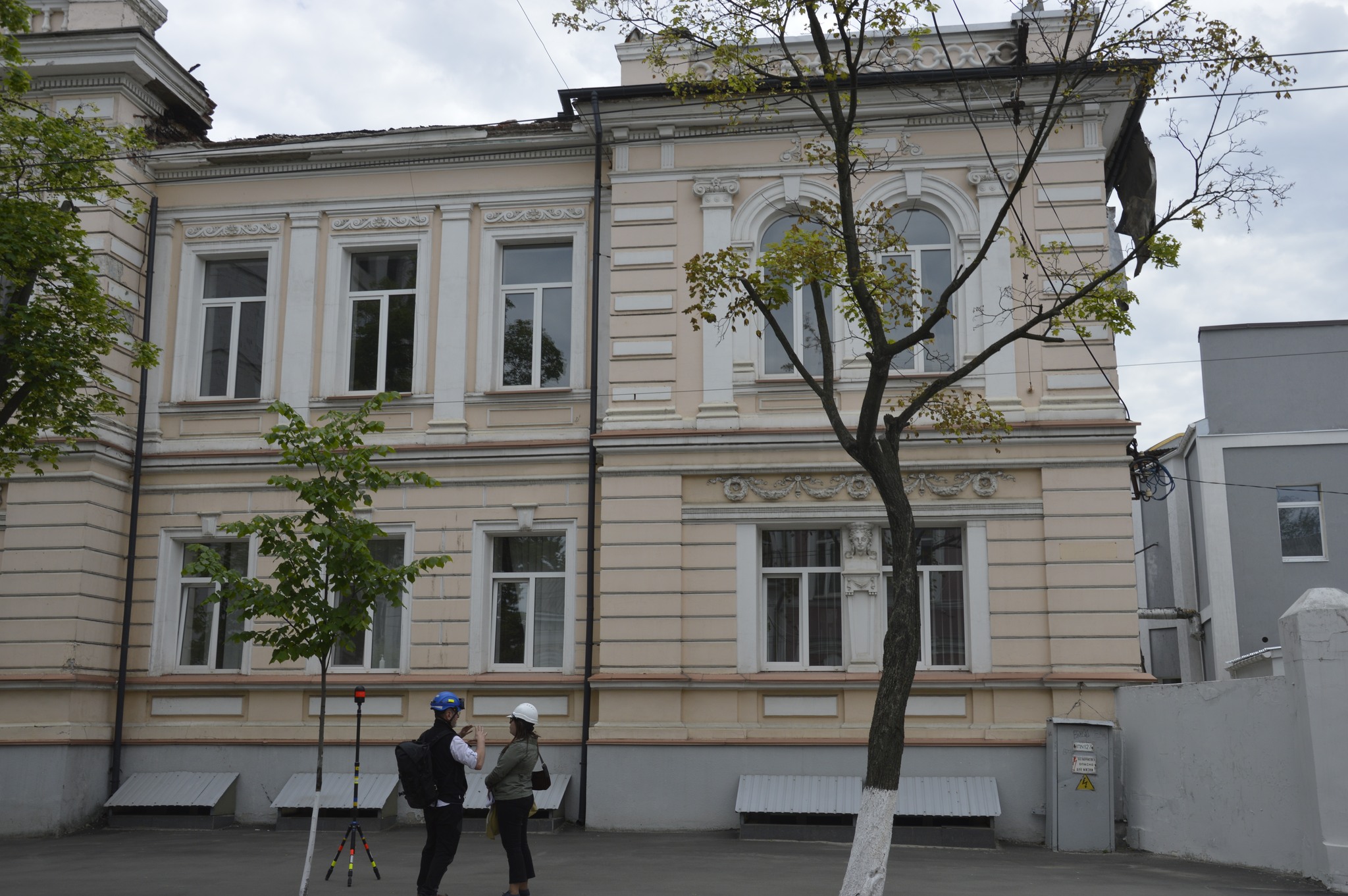 Inspection of the building / Photo: Yuliia Hush
The conservation works of the Kharkiv architectural heritage object – the building of the Regional Skin and Venereal Diseases Dispensary have started.
In March 2022, Russians hit the object of historical heritage created by Kharkiv's prominent architect Oleksii Beketov.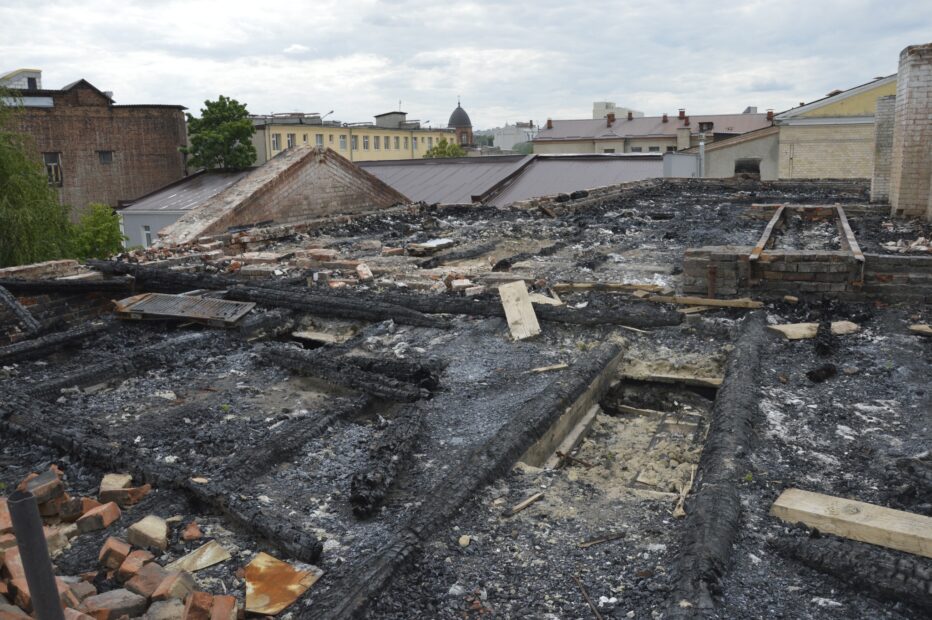 The roof was damaged due to the fire extinguishing after the explosion. Moreover, a fragment of the ceiling with the unique canvas "The Apotheosis of Apollo" by the well-known Ukrainian painter Mykola Uvarov was affected.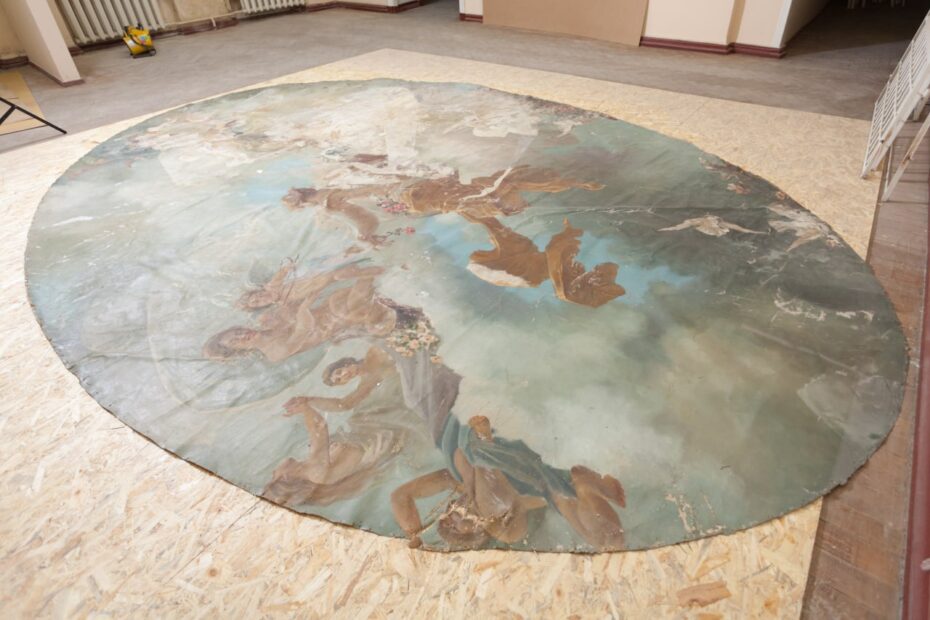 The walls of the former mansion of the merchant Sokolov, which had adorned Kharkiv since 1889, survived the explosion. After the shelling, the building needed immediate help to stabilize its condition and protect it from further destruction.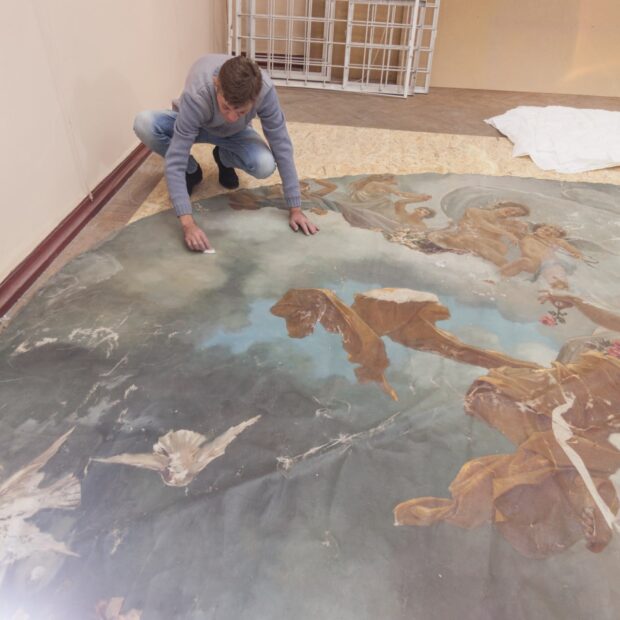 Five Kharkiv and international funds provided financing for a total amount of €76,000 supported by the Alchevskyi-Beketov family foundation:
The International alliance for the protection of heritage in conflict areas ALIPH Foundation;
Charity Community Foundation of Kharkiv "Toloka";
Kharkiv-Nürnberg twinning society Partnershipsverein Charkiw-Nürnberg;
Malta Help Service;
The Plast National Scout Organization of Ukraine.
These works will provide an opportunity to resume the operation of a medical institution of regional importance. Moreover, this is a chance for the building to survive till the complete restoration of the historical monument.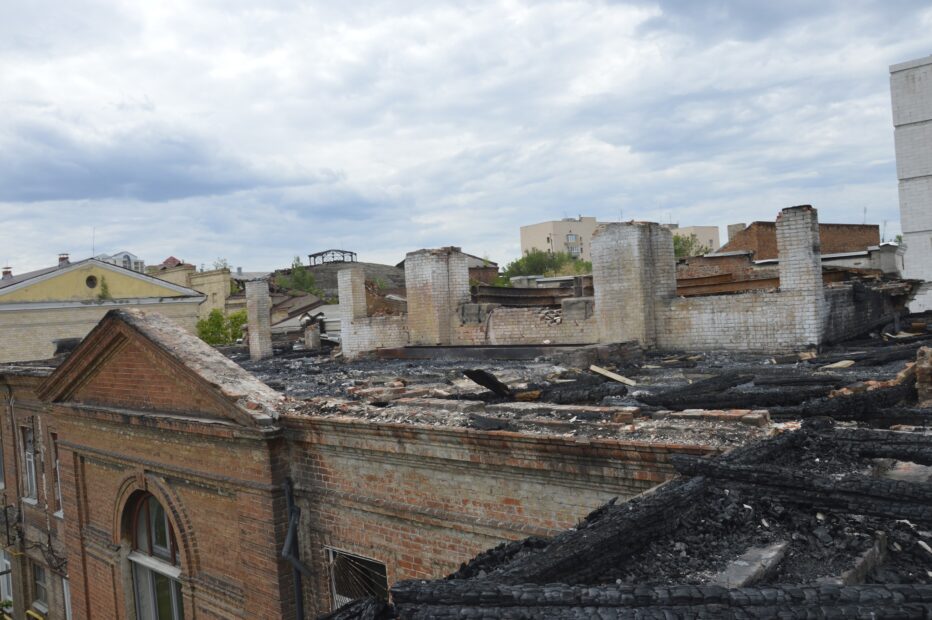 It is planned to complete the work by February 2023. The entire process is supervised by qualified specialists and controlled by the Monuments Protection Department.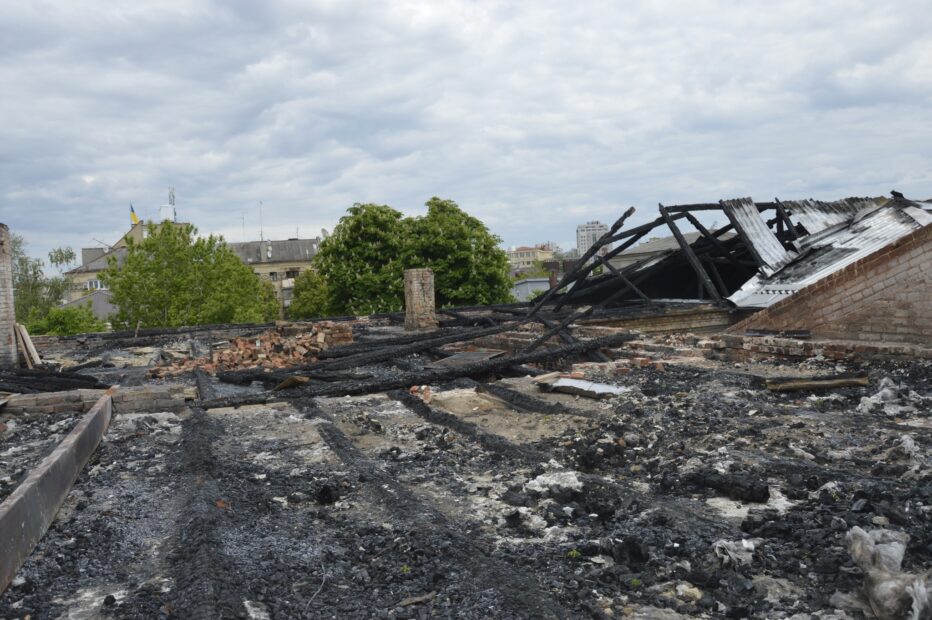 More details
The Charitable Fund "Alchevskyi-Beketov Family Foundation" was established in 2020 to preserve the historical and cultural heritage left by representatives of the Alchevskyi and Beketov families. The institution, founded by their descendants, is headed by volunteer Olena Rofe-Beketova – co-founder of the Help Army volunteer group, and director of the "Kharkiv with you" foundation.
In the spring of 2022, the Foundation launched the "Ambulance for Heritage" project, which aimed to provide immediate protection and fixation of damaged historic buildings for the time of the continuing hostilities and the development of scientific and project documentation to arrange more favorable conditions for the future restoration works implementation.
As part of this project, the Fund is purchasing the necessary construction and special materials for conservation and emergency works on these objects. Thus, the safety helmets and glasses were purchased and provided to specialists conducting inspections of the damaged buildings.
Earlier, the building of the Kharkiv Regional State Administration was roofed and window frames were closed. These measures will prevent further destruction.
Text by Denys Glushko
Follow us on Twitter and LinkedIn for more news, stories, and field reports by Kharkiv journalists.