GwaraDaily. Latest News from Kharkiv and Ukraine: September 26
26.09.2022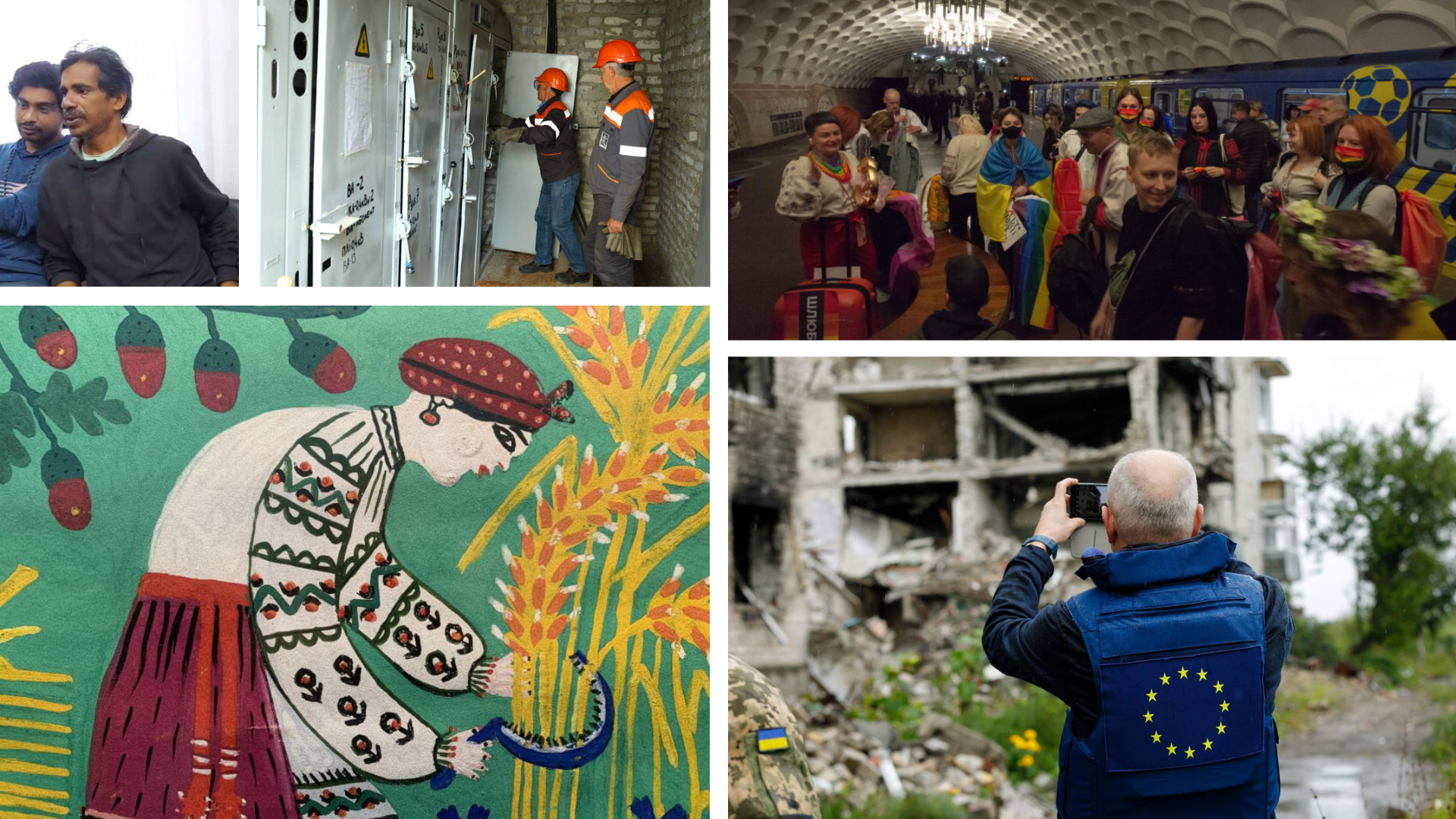 GwaraDaily, September 26
Gwara Media publishes a short digest of significant news from Kharkiv and Ukraine on September 26, 2022. To find out more, follow the link. Briefly, clearly and precisely.
Kharkiv Pride March Goes Underground — Photo
The event dedicated to gender and marriage equality was organized underground, out of reach of possible Russian attacks. The activists attended all three Kharkiv metro lines, unfurling the rainbow flags and calling for the legalization of same-sex marriages. The Kharkiv Pride march was guarded by police. Around 30 activists took part in Kharkiv Pride this year, while last year the march gathered around 3,000 participants.
Exhibition of Rescued Paintings by Maria Prymachenko Held in Kyiv — Photo
The paintings of Ukrainian artist Maria Prymachenko rescued in Ivankiv were shown in Kyiv for the first time. In the early days of the full-scale war, on February 28, during the fighting in the Kyiv region, a missile from a Russian aircraft hit the Museum of History and Local Lore in the village of Ivankiv, where the paintings of the famous artist were kept. 14 paintings were rescued by the museum staff and locals.
Electricity Supply Restored in Balakliia
Electricity supply has been resumed in liberated Balakliia. About 11,000 residents got electricity – 77% of the city's population. In particular, power supply was restored to the city hospital, central heating plant, schools, hospital, treatment facilities, and water intake infrastructure.
Diplomats from more than 20 countries visited the liberated Izium
The representatives of the diplomatic institutions of more than 20 countries of the world saw the consequences of the Russian occupation of Izium in Kharkiv Oblast. According to the head of Kharkiv Regional Military Administration Oleh Syniehubov, the delegates from Austria, Lithuania, Spain, France, Slovenia, Denmark, Turkey, and other countries saw the places where people had been tortured, and the mass burials, where the process of exhumation continued.
Sri Lankan Citizens Released from Russian Captivity Wait for the Documents Restoration
A group of Sri Lankan citizens is waiting for the restoration of their documents taken by the Russian military during the occupation of Vovchansk. According to Serhii Bolvinov, the chief police investigator for Kharkiv Oblast, the people rescued from Russian captivity have no documents or phones.