Exhibition of Rescued Paintings by Maria Prymachenko Held in Kyiv — Photo
26.09.2022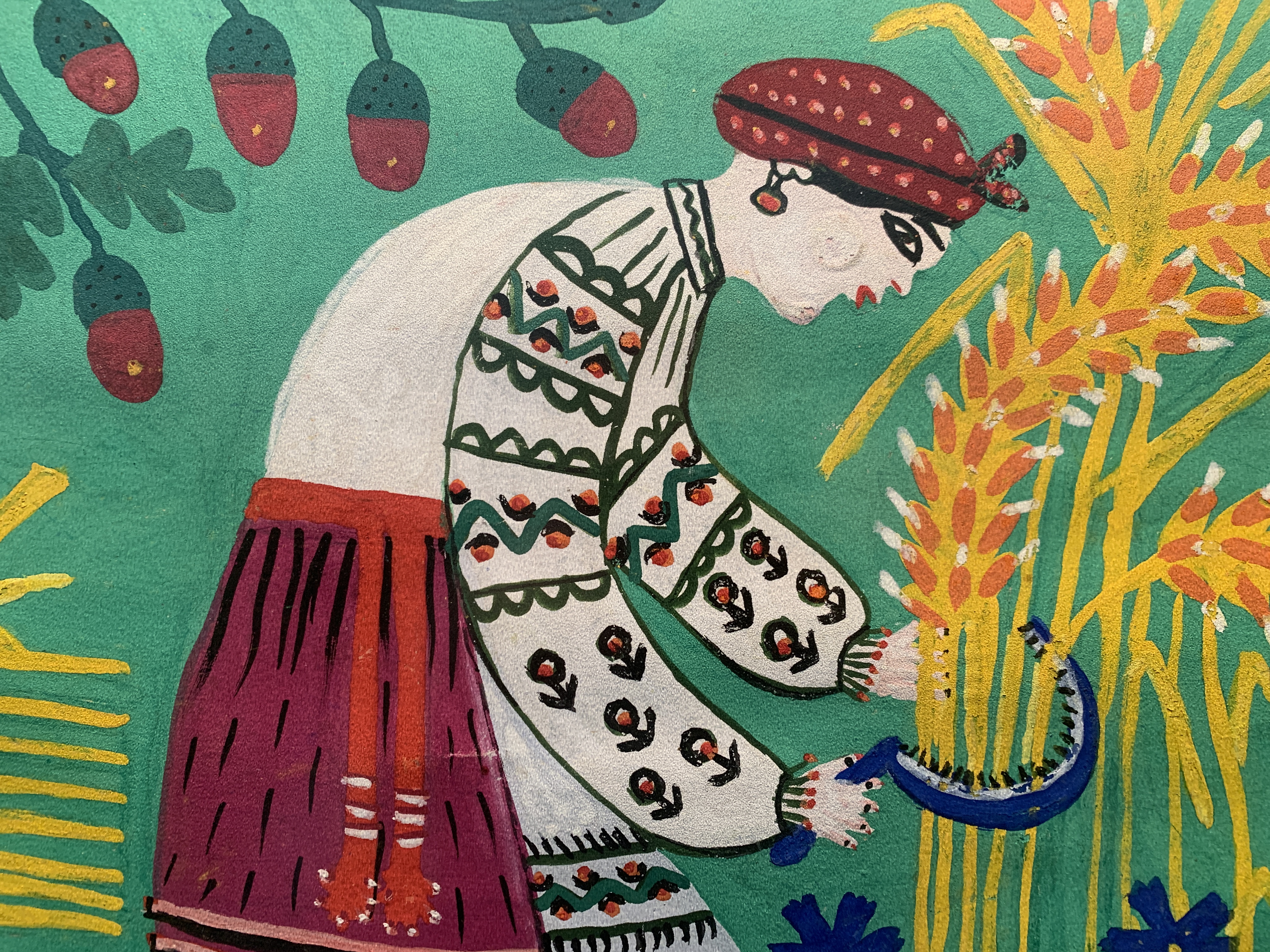 Maria Prymachenko. Rescued. / Photo: Denys Glushko, Gwara Media
The paintings of Ukrainian artist Maria Prymachenko rescued in Ivankiv were shown in Kyiv for the first time.
In the early days of the full-scale war, on February 28, during the fighting in the Kyiv region, a missile from a Russian aircraft hit the Museum of History and Local Lore in the village of Ivankiv, where the paintings of the famous artist were kept. 14 paintings were rescued by the museum staff and locals.
The exhibition entitled "Maria Prymachenko. Rescued" took place from 22 to 25 September. Gwara Media attended this event and showed the masterpieces exhibited in the Ukrainian House.
The paintings caused a stir, so it was worth standing in a long queue of art lovers to buy a ticket. The organizers set an affordable price of only ₴50/$1,35, but the exhibition lasted only four days.
Maria Prymachenko (1909-1997) is a Ukrainian artist in the genre of naïve art, winner of the Shevchenko National Prize of Ukraine. She was born and died in the village of Bolotnia, Vyshhorod district, Kyiv region. She was recognized as a star of the first magnitude in the World Encyclopedia of Naïve Art. The United Nations Educational, Scientific and Cultural Organization (UNESCO) declared that 2009 was the year of Prymachenko.
She is proof of the authenticity and uniqueness of Ukrainian culture.