Diplomats from more than 20 countries visited the liberated Izium
26.09.2022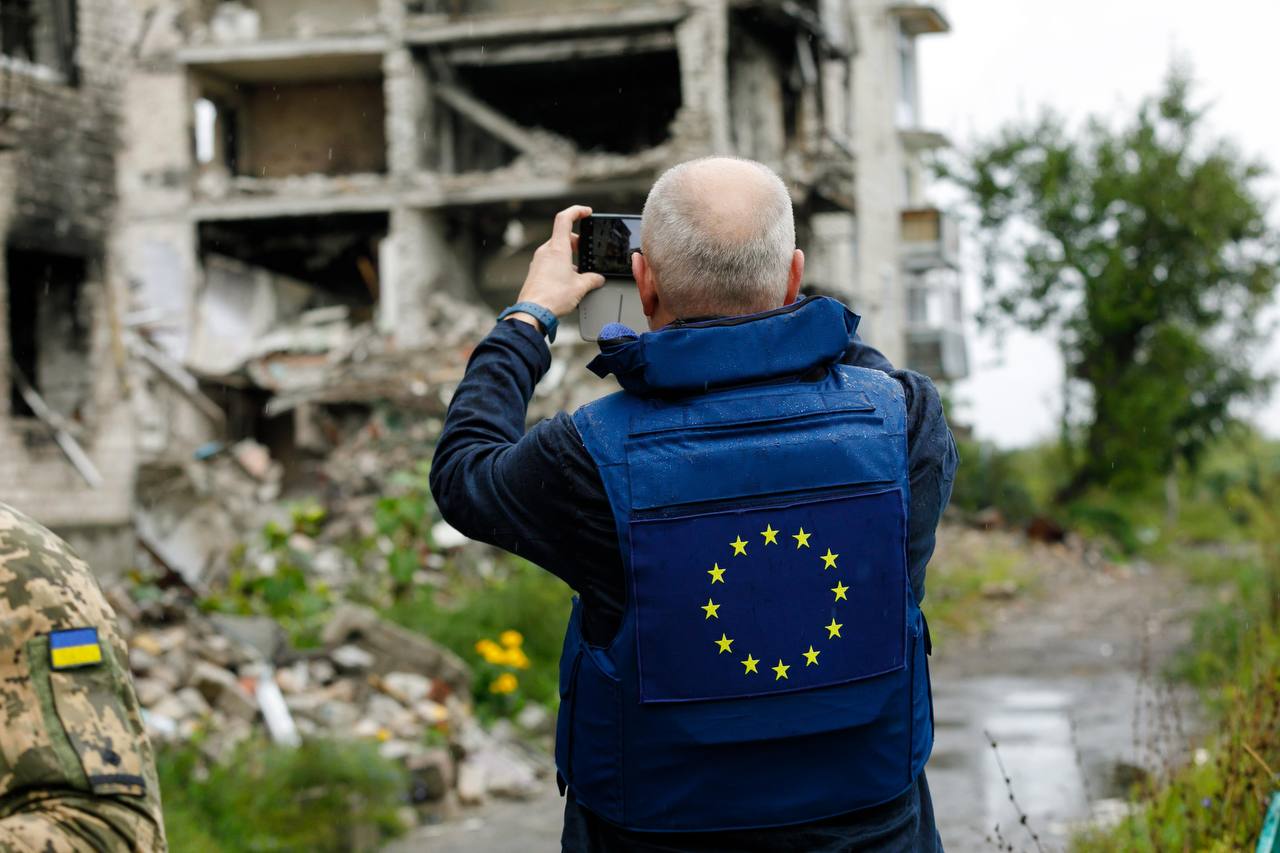 "The world will get the full information about every crime of Russia in the temporarily occupied territories" / Photo: Oleh Syneyhubov`s Telegram
On Sept. 23, the representatives of the diplomatic institutions of more than 20 countries of the world saw the consequences of the Russian occupation of Izium in Kharkiv Oblast.
According to the head of Kharkiv Regional Military Administration Oleh Syneyhubov, the delegates from Austria, Lithuania, Spain, France, Slovenia, Denmark, Turkey, and other countries saw the places where people had been tortured, and the mass burials, where the process of exhumation continued.
"We are grateful to everyone who personally came to record the crimes of the Russians and show the truth to the whole world. We are fighting for our freedom, independence, and European democratic values. And we count on the support of our foreign partners in this struggle," says Syneyhubov in his official Telegram.
President Volodymyr Zelenskiy emphasized the importance of the diplomats` visit in his address.
"A very important event took place today in Izium, Kharkiv Oblast. The representatives of almost 20 diplomatic missions of the Baltic states and Eastern Europe saw with their own eyes what the Russian occupiers left behind. Broken houses, torture chambers, mass burials. The world will have the full information about every crime of Russia in the temporarily occupied territories," said Zelenskyi.
Earlier, the Ambassador of France to Ukraine Etienne de Poncins met with Ihor Terekhov, the Kharkiv Mayor. The ambassador shared his plans to visit Izium to attend the laboratory handed over to Ukraine by the French government.
During the siege of the city in March-April, Izium was turned into a ruin. Around 80% of the buildings were damaged, and hundreds of people killed, reported the Kharkiv Regional Military Administration.