Electricity Supply Restored in Balakliia
26.09.2022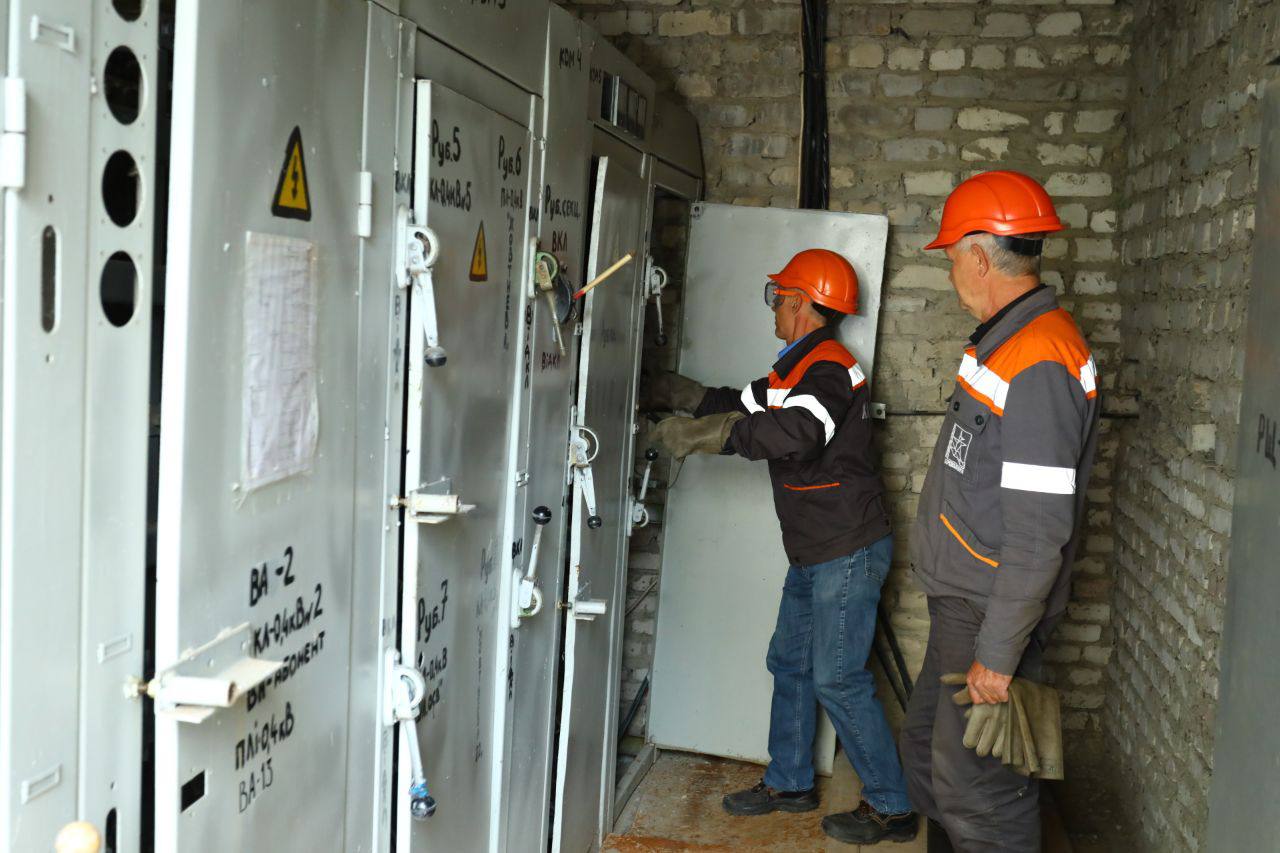 Electricity engineers of local power company / facebook.com/kharkivoblenergo
Electricity supply has been resumed in liberated Balakliia. About 11,000 residents got electricity – 77% of the city's population.
"People will be able to live comfortably, forgetting about the need to light a fire for cooking or heating. This approach to life is rather usual for Russian provinces, not Ukrainian cities," First Deputy Head of the President's Office Kyrylo Tymoshenko declared.
In particular, power supply was restored to the city hospital, central heating plant, schools, hospital, treatment facilities, and water intake infrastructure.
Due to the electricity supply restoration, it is possible to launch a water supply. In the near future, large retail chains and banking facilities will also resume their work.
In early March, the Russian occupiers captured Balakliia. The city was under occupation until September 8. During this time, the Russian military arranged mass rapes in the District Police Station, where local residents were detained. The captives were beaten, tortured with electric shocks, and shot.
Gwara Media have already visited the liberated settlements and reported from Kozacha Lopan, Izium, and Balakliia.