Christmas Tree was Installed in Kharkiv Metro
08.12.2022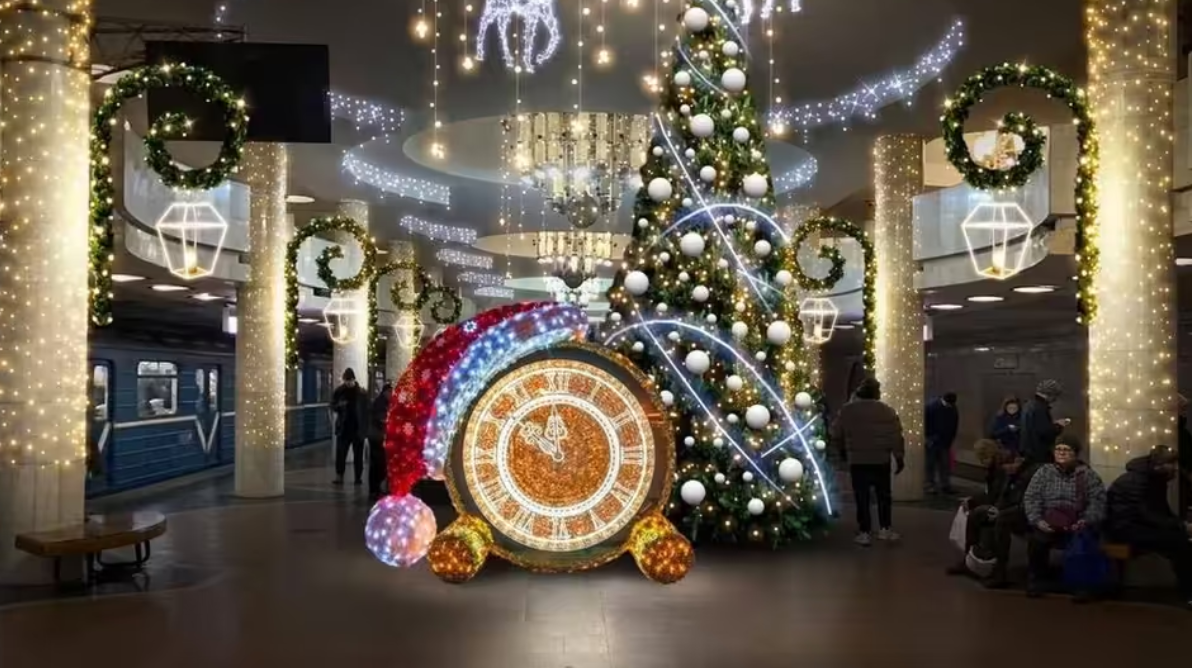 Christmas tree in Kharkiv / radiotrek.rv.ua
On Dec. 7, a Christmas tree was installed at the metro station in Kharkiv, the City Council reported.
The New Year tree was installed at the University station, one of the central metro stations in Kharkiv. According to Kharkiv Mayor Ihor Terekhov, the tree is 5,5 m high.
"During the war, it is inappropriate to install a Christmas tree in Freedom Square, as we have always done. That's why we installed it in the subway. It is safe," said Terekhov.
New Year festive events for children and a small concert will also take place in the metro. The entrance is free.
Before the full-scale invasion, a Christmas tree was yearly decorated in Freedom Square in Kharkiv. The city center was furnished with festive illumination, impossible this year. The ice-skating rink and Christmas market popped up in the main square. Kharkiv citizens came to watch the festive fireworks and celebrate the New Year at night from Dec. 31 to Jan. 1.
Earlier this month, Choral groups from Ukraine and North America took part in the Notes from Ukraine concert. The Ukrainian "Shchedryk" by Mykola Leontovych was heard at Carnegie Hall in New York.
Follow us on Twitter and LinkedIn for more news, stories, and field reports by Kharkiv journalists.