Syrian, Experiencing the Second War, Held a Pixel-art Exhibition in Kharkiv
29.12.2022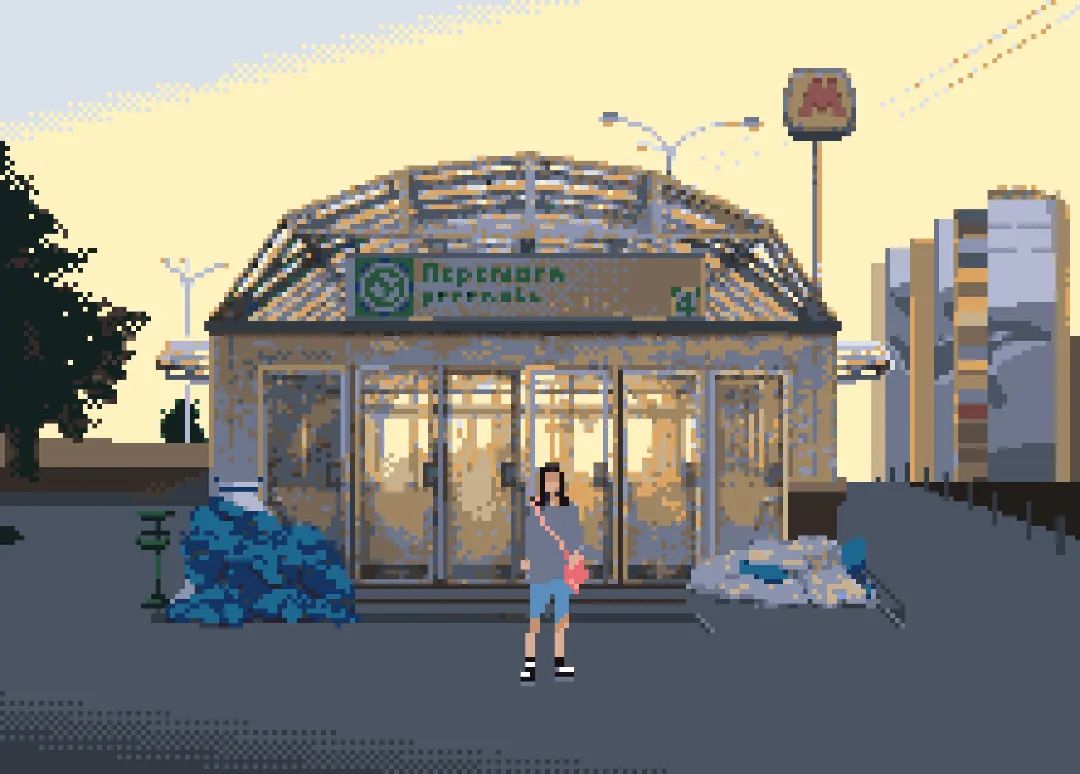 Tata Magran's artwork with Kharkiv subway station Peremoha / instagram.com/magran.tata
The exhibition "On the Current" by Tata Magran continues in Kharkiv. This is the debut of the young artist.
Syrian Tata Magran is going through his second war: the first one caught up with him in Aleppo, the second – in Kharkiv. He moved to Ukraine in 2012. As the artist says, "Kharkiv and the city played a key role in his formation as a personality".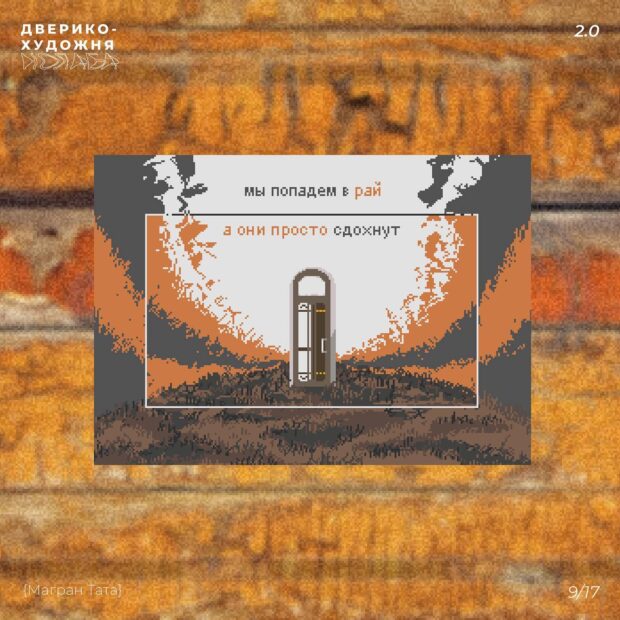 "This exhibition is an attempt to capture the current emotional condition and traces left on my heart by these almost 300 days since the beginning of the full-scale war. It's too early for reflection, but it's time to capture the present", the artist shares his impression.
The guy studies to be an architect and draws in the style of pixel art. About his works at the exhibition, he explains that he tried to depict his inner experiences when he volunteered and tried to capture and recreate the time and stories of his friends from the frontline and the occupation: moments of hatred, sadness and joy.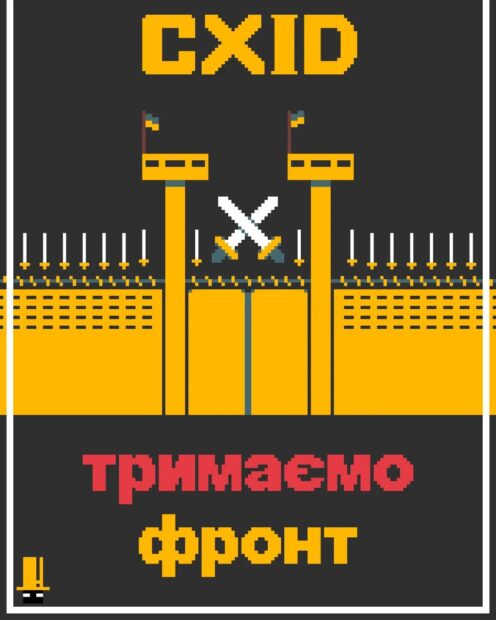 Pixel art style is a form of digital art in which changes are made only at the pixel layer. It is mainly associated with video game graphics of the 80s and 90s.
Tata Magran's exhibition is held at Yevhen Kotliar street 4/6 and will last until January 20.
Follow us on Twitter and LinkedIn for more news, stories, and field reports by Kharkiv journalists.