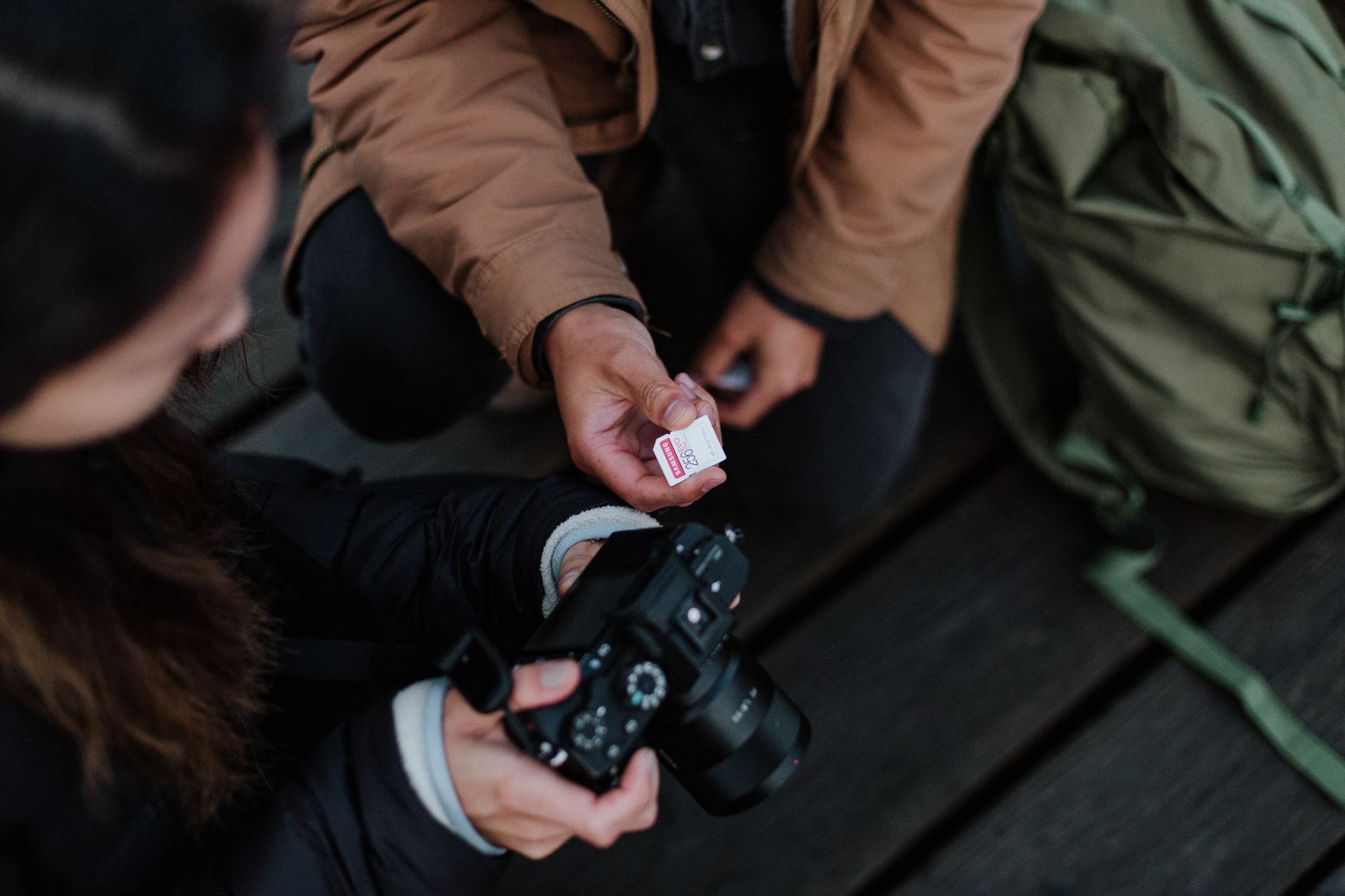 Serhii Rudavin and Photogrammetry: "I Can Be Named a Collector, Who Transfers the Real Objects into Digital Space"
Life in Kharkiv
Nowadays, Serhii Rudavin owns a platform for selling 3D models and dreams of creating his own computer game. It all started with digitizing Kharkiv art galleries, Wroclaw gnomes and Taras Shevchenko monument. While working as a car engineer, Serhii participated in such projects as Artyouok and Pocket City. To get to know his photogrammetry way, digital art value, 3d-space and knowledge exchange, keep reading.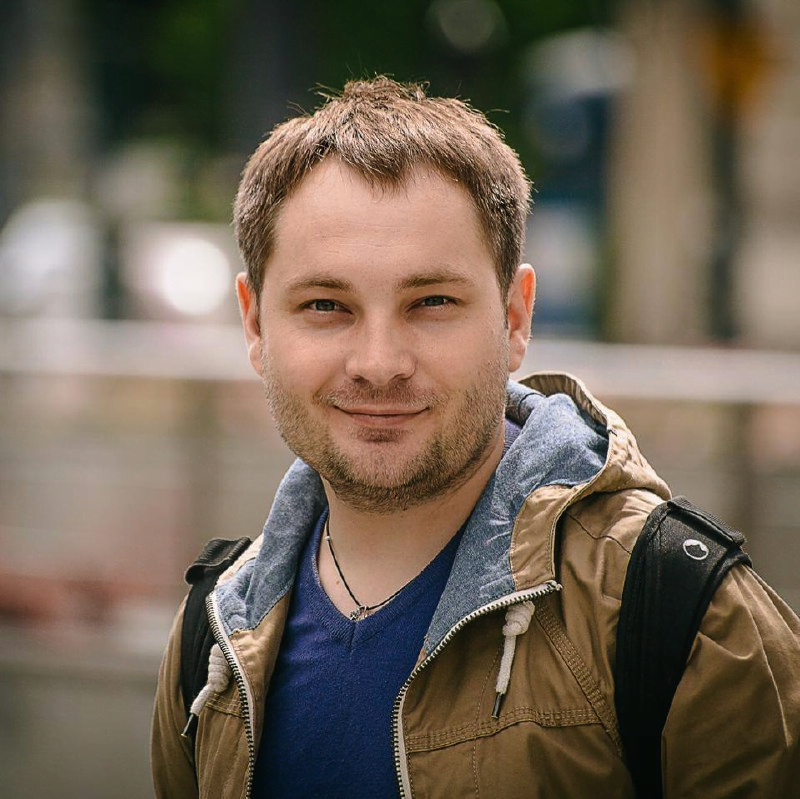 At first, I used to work as a car engineer and filmed panoramas in my free time. It was my hobby. I worked in a car service and switched to work with a camera. My boss asked me back then: "Serhii, how long are you going to keep twisting screws?" My answer was: "A bit more, and then I will leave for art". He had seen my works, and he liked them, so his reaction was positive. 
Later, photographer Evhenii Khlebnikov found me on social media and texted me that together with Oleksii Hryhorenko they were looking for the third photographer for the Artyouok project  – a 360° exhibition shooting all over Ukraine. They were in need of a person, who would be responsible for the Eastern part of Ukraine. There was an exhibition in YermilovCentre at the time, so the boys came to Kharkiv in order to film it together. After the shooting we have been sitting for a long time with our laptops working on the panoramas. It was an interesting project, which exists until now.
We took photos all over Ukraine and created virtual art gallery tours.I was responsible for Kharkiv galleries. I communicated with local artists a lot, which consequently got me into an art community. I saw that the artists needed to express and demonstrate themselves, and the exhibitions once in a while are not enough. On the Internet, in contrast to real life, one can show their work every day at any time. At that moment we thought that it would be interesting to scan the artists' works and publish them on the website of our project. That is how we started doing it, but we needed to dig deeper into photogrammetry and understand how it all works in general. Then I found out that there is an expert in Odessa, whose name is Dmytro Dokunov, who makes such scans on a high level. I contacted him and for a year we used to have been talking on Skype. I asked him various questions, and he answered all of them, told me many things. 
Generally, photogrammetry is a discipline, used by geodesists. Topographic maps used to be made based on it. In the 1960s people even used to write dissertations about photogrammetry. Digital cameras and powerful computers, which appeared for digital material editing took the discipline on a new level: professionals created new programs for editing a big amount of photos and building point clouds. 
In order to create one 3D model, one needs to take several pictures from different foreshortening. Next, the software begins to build the point cloud, where one can see what the object will look like in 3D mode. After this, based on the point cloud with pixels and color mesh (a body created as a result of laser scanning) and structure are built. Finally one gets a nice detailed 3D model, which will show all the environment influence marks , just as in real life. Thanks to photogrammetry one can demonstrate the history of an object or item and humanity's influence on it; represent all the textures, scuffs etc. Nowadays, 3D experts can create the same thing, but they would need to spend more time on it. Photogrammetry makes the process faster, not affecting the quality. 
To me, photogrammetry is the ability to realize myself as an art person. I like objects and enjoy collecting things. This way I can create my own "gallery" of items, which I liked once and which I have found somewhere. I pick and collect the objects and transfer them into 3D mode, so that people could also see them. Magic happens when scanning a common object found on the street, as in 3D it looks even better than in real life. I print many of my models on a 3D printer. Usually, I do it with complex, beautiful objects. I really enjoy working with aluminium, wooden, concrete and rusty surfaces. I have a list of objects I would like to scan, but I haven't met them in my life yet. Consequently, I can be named a collector, who transfers the real objects into digital space in order to preserve and make them better.
I have lived in Wroclaw for four years, where together with my friends we have created magnets with augmented reality. We have created an app, where we put the models of little gnomes situated all over the city. These are the Wroclaw symbols, so tourists always search for them and take pictures. I've scanned several basic gnomes and we developed an app. It was the year 2017, when people didn't understand what augmented reality was yet. Now there are already multiple projects, which include augmented reality. I believe, in Ukraine one can find a budget for such projects. 
I can see great perspectives for digital art. Famous artists all over the world are interested in the branch at the moment and promote it. It is a good development tool for young artists, helping to realize themselves. Surely, it doesn't mean that canvases and paints should be forgotten. Sculptors work in the ZBrush program and prepare virtual clay, which simplifies their job. The created models can be used in computer games, taken into personal exhibitions and shows, sent for 3D printing or used for making forms for sculptures. Anything can be created when having a digital foretype. I find it cool. Generally, many branches switch to digital today, and it's important for artists to join 3D art as well. 
I really wanted to scan Taras Shevchenko monument in Kharkiv. I wanted to make a so-called sandwich, which means to mix laser scanning and photogrammetry, which helps to get a qualitative mesh. Lasers give a qualitative body, but cannot give a qualitative texture. Photogrammetry gives a qualitative texture, but not a very qualitative mesh. But if one takes the best from both disciplines and combines it, the result is rather fine. 
Last year, I contacted geodesists, as I needed a very expensive laser for scanning. A girl suggested I contact Oleksandr Horb, a head of Kharkiv navigation and geodetic centre. I texted him and told, that I had several questions. Next day, we were sitting in the office and discussing photogrammetry and laser scanning. We decided on making a common project and combining two disciplines into one. We scanned the Taras Shevchenko monument with a laser. After that, the Canon Ukraine company gave me the Canon EOS R camera, which was just released, for testing. Thanks to that, I have filmed Shevchenko and  flown above it with a drone. As a result, in order to create the model, I had to ask geodesists to digitize all of that, since my computer couldn't deal with such a difficult task. 
Afterwards, the boys from Lviv company SKEIRON, who created the Pocket City project and made the AR leaflets with sights of Kharkiv, Kyiv, Odessa and Lviv, texted me. They asked me to share the scanned Shevchenko with them, and now I'm really happy that my model lives now in a digital mode, and people from all over the country can see it thanks to mobile app and leaflets.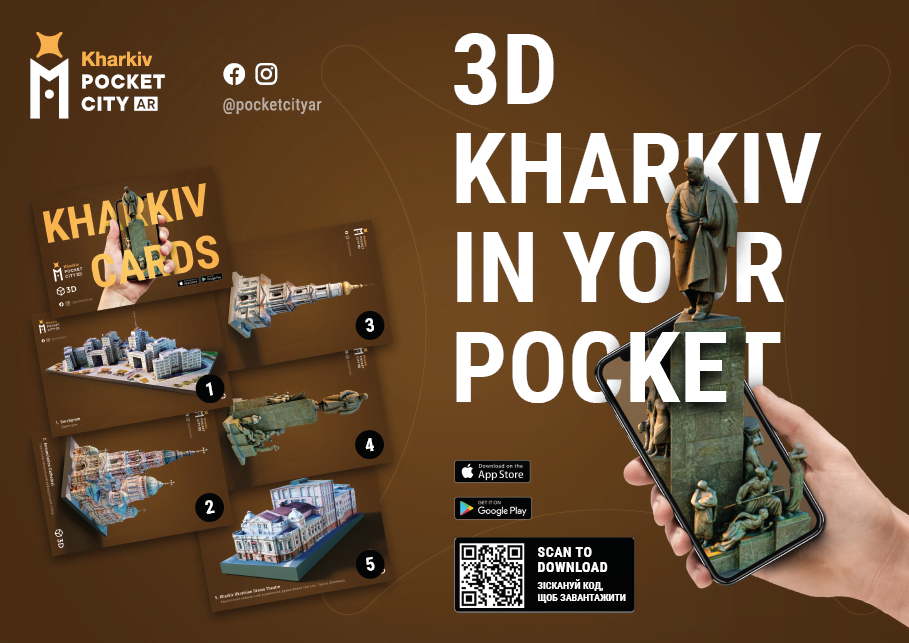 For today, I see myself as a photographer; a person, who takes photos of everything around and creates 3D models of it. In the game industry, this job is called a photogrammetry artist. Now I have my own project: it's an online platform for selling 3D models, which I develop together with a 3D artist. I make 3D scans, he works on these models, and then we sell them on our platform. I also have a portfolio on ArtStation. There, people ask me different questions about photogrammetry, but cooperation can also be suggested. It's there, where I've found people, who helped my 3D models get to computer games: Chernobylite of the Polish company The Farm 51 and Half-Life: Alyx, a game for VR glasses. My friends from different cities and countries play them and send me screenshots with my models. It's nice to see them. 
I always enjoyed playing computer games. Then I moved away from art, as there was a university and job. In many years, I realized that I came back to what I actually admired. I play games, which use photogrammetry technology. So, I usually know what exactly is scanned in the game and who did it. I review all the textures and how they are made, how one scan or another fits in the game. My friends tell me that normally people don't play computer games like this. I spend twice more time on a game than I'm supposed to, as it's important for me to not only think as a consumer, but also as a producer: not only "I want to consume it", but also "I want to create something similar".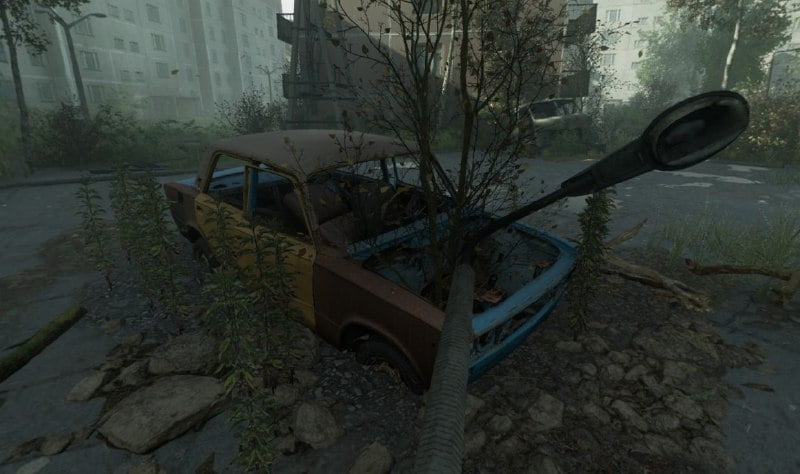 I'm interested in getting into the game industry because of communication with creative people and learning 3D graphics. In 2018, I finished the 3DMAYA course in Kharkiv, in order to better understand the 3D world and how models are built. However, I realize that there are still many things to get to know. I want to create my own game. It's complicated, hard and expensive, but it's possible. For the dream to become only an issue of time, it's important to gather a good team. I suppose that something new, interesting and qualitative can be created exactly while working in this industry and surrounded by creative people. 
In order to pursue in such an industry, one needs to be persistent, as shootings are only 10% of all the process, and 90% are the hard computer work: editing, working with pictures and 3D models. For pursuing photogrammetry, one needs a qualitative camera, though scanning can be done even with a phone. I began scanning with an iPhone4 in order to understand how to move during scanning and not spoil the shutter on my camera. The quality of the result depends on the technology. That's why one needs a powerful computer, which would be able to process all the digital material. Although, one can begin with a phone. 
Nowadays, all the information can be found on the Internet and people, who can be asked questions, are mostly open. Some of them give answers, some of them don't. I searched and gathered information in small pieces, and talked to different people. Now I also answer everyone who texts me (on ArtStation and social media), similarly, as others once used to answer me. It is a knowledge exchange, which is really important. One should develop and pay attention to new tools.