Sakharov Prize for Freedom of Thought Awarded to the Ukrainian People
19.10.2022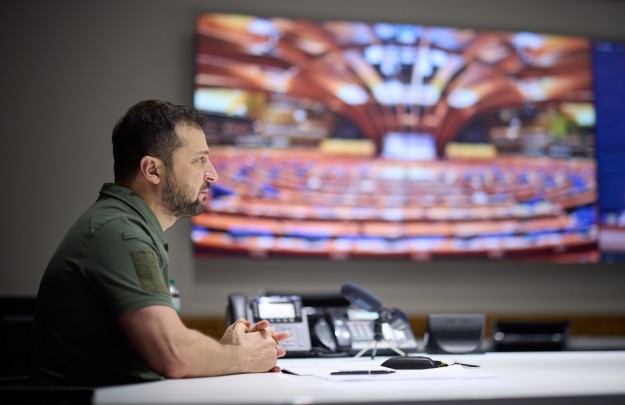 President of Ukraine Volodymyr Zelenskyy / president.gov.ua
Members of the European Parliament honored the people of Ukraine represented by President Volodymyr Zelenskyy, elected leaders and civil society with the Sakharov Prize for Freedom of Thought 2022.
President of the European Parliament Roberta Metsola announced the 2022 awardee at the plenary session hall in Strasbourg this afternoon by the decision of the Conference of Presidents of the Parliament.
"This award is for those Ukrainians who are fighting. For those who were forced to flee. For those who lost their relatives and friends. For all those who defend and fight for what they believe in. I know that the brave people of Ukraine will not give up, and we will not give up either," Roberta Metsola said.
MEPs argue that Russia's unprovoked war of aggression against Ukraine causes huge losses to the Ukrainian people. They are fighting not only to defend their homes, sovereignty, independence and territorial integrity, they are also defending freedom, democracy, the rule of law and European values, standing "against a brutal regime that seeks to undermine our democracy, weaken and divide our Union".
By the way. Hutchinson Heinemann has published a collection of speeches by President of Ukraine Volodymyr Zelenskyy entitled "A Message from Ukraine".