Publicly Supported Russia's Actions in Ukraine: Chilean Blogger Detained in Kharkiv
05.05.2023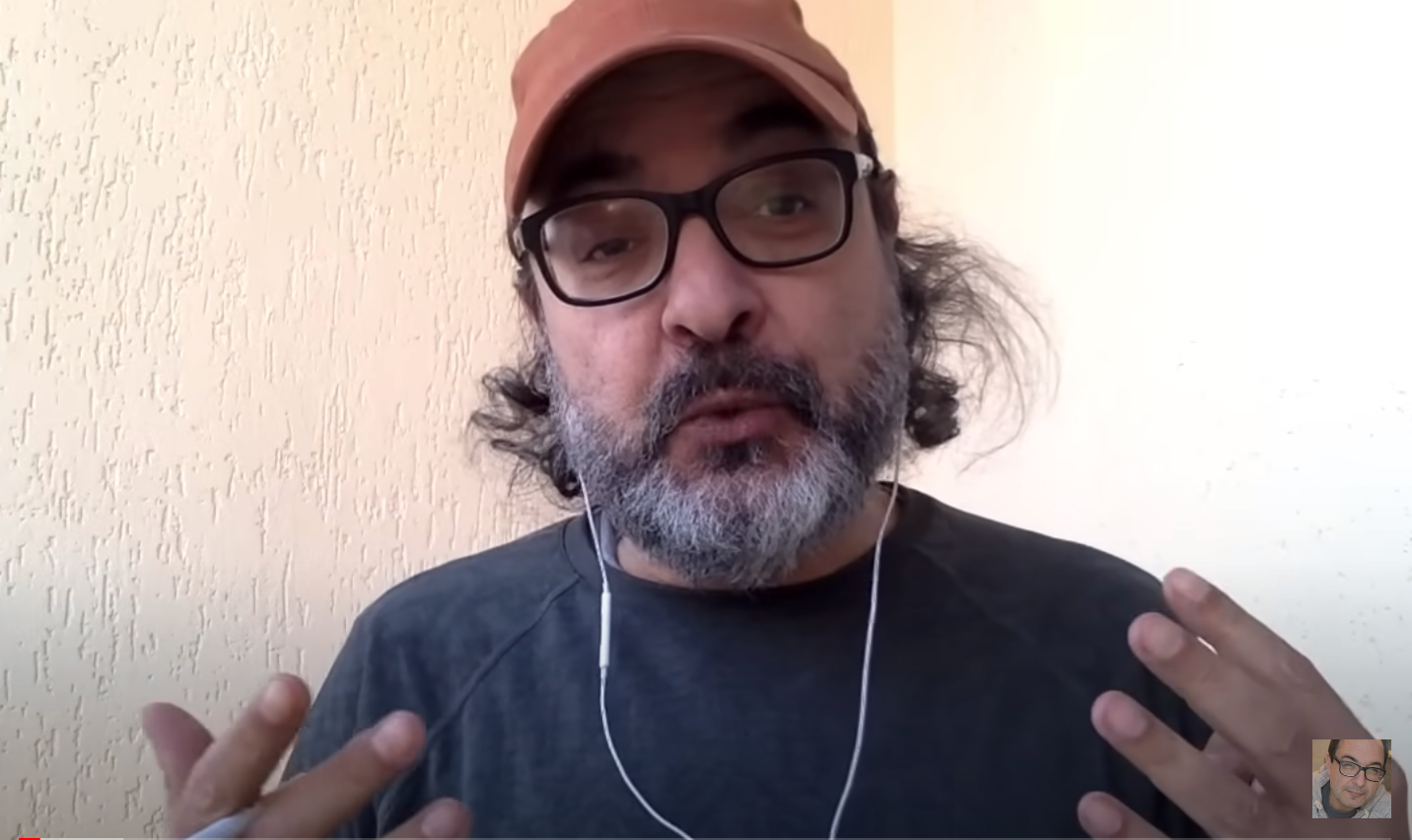 Supposedly, this is a Chilean Gonzalo Lira, who recently lived in Kharkiv / Screenshot from his YouTube channel
The case refers to a Chilean citizen living in Kharkiv for several years. He actively supported the actions of the Russian Federation on his Telegram and YouTube channels.
Source: Kharkiv Regional Prosecutor's Office.
The Chilean published posts and made videos saying that Russia's full-scale invasion was "one of the most brilliant examples of invasions in modern history" and added that Russian troops were not targeting civilians.
This foreign blogger also participated in Russian TV news programs as an eyewitness in Ukraine and allegedly "seeing everything with his own eyes."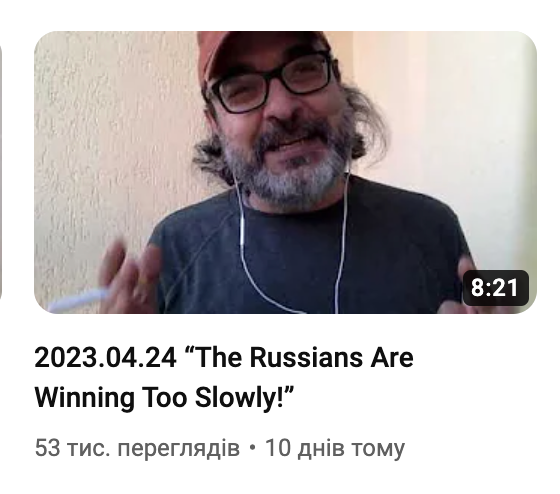 Presumably, this is Gonzalo Lira. He is an American and Chilean video blogger, writer, and director. He used to write about relationships and give advice on life, but after the beginning of Russia's invasion of Ukraine, he suddenly started covering it.
Some facts about
Furthermore, he claims to be an unbiased observer of what is happening in Ukraine and allegedly covers what the mainstream media does not.
The Bulwark reports that in mid-February 2022, Lira claimed that no one over 12 or with an IQ above 90 would believe "that the Russians are planning an invasion anytime soon." He also denies Russian war crimes in Bucha, Kyiv region, and considers it a big scam.
According to The Daily Beast, Lira wrote that the invasion was "one of the most brilliant invasions in modern history," that Ukrainian President Volodymyr Zelenskyy uses drugs, that Russian troops do not harm civilians, and that he posted conspiracy theories about Ukraine developing biological weapons.
Gonzalo Lira stopped publishing videos about Russia's full-scale invasion of Ukraine: the last one was dated April 27, 2023, although before that they were posted daily.
Under the procedural supervision of the Kharkiv Regional Prosecutor's Office, a 55-year-old man was served a notice of suspicion of producing and disseminating materials containing justification, recognition of the legitimacy, denial of the armed aggression of the Russian Federation against Ukraine, repeatedly committed (parts 2, 3 of Article 436-2 of the Criminal Code of Ukraine).
Such actions are punishable by imprisonment or restriction of liberty for five to eight years with or without confiscation of property.
See also
Ukrainian parliament to recognize rashism as a Russian political regime. In the statement, Verkhovna Rada appeals to the United Nations, the European Parliament, the Parliamentary Assembly of the Council of Europe, the OSCE Parliamentary Assembly, the NATO Parliamentary Assembly, governments and parliaments of foreign countries to support the condemnation of the ideology, policies and practices of rashism.
Two Izium district locals are suspected of providing Russians with data on pro-Ukrainian activists. During the occupation, a 46-year-old and a 60-year-old resident connected with a member of the Russian PMC and "leaked" the addresses of pro-Ukrainian citizens and former anti-terrorist operation veterans.
The Russian military most often tortures people in the occupied territories with electric shocks and beatings. Former military personnel, anti-terrorist operation participants, volunteers, civil and political activists, and government officials.
Follow us on Twitter, Instagram and LinkedIn for more news, stories, and field reports by Kharkiv journalists.
Support Kharkiv independent journalism. We are here to show you the life of the front-line cities. Buy us a coffee, and we'll prepare another article on life in Ukraine.