Kharkiv Oblast Latest: Electricity Supply and Bridges Restoration
05.05.2023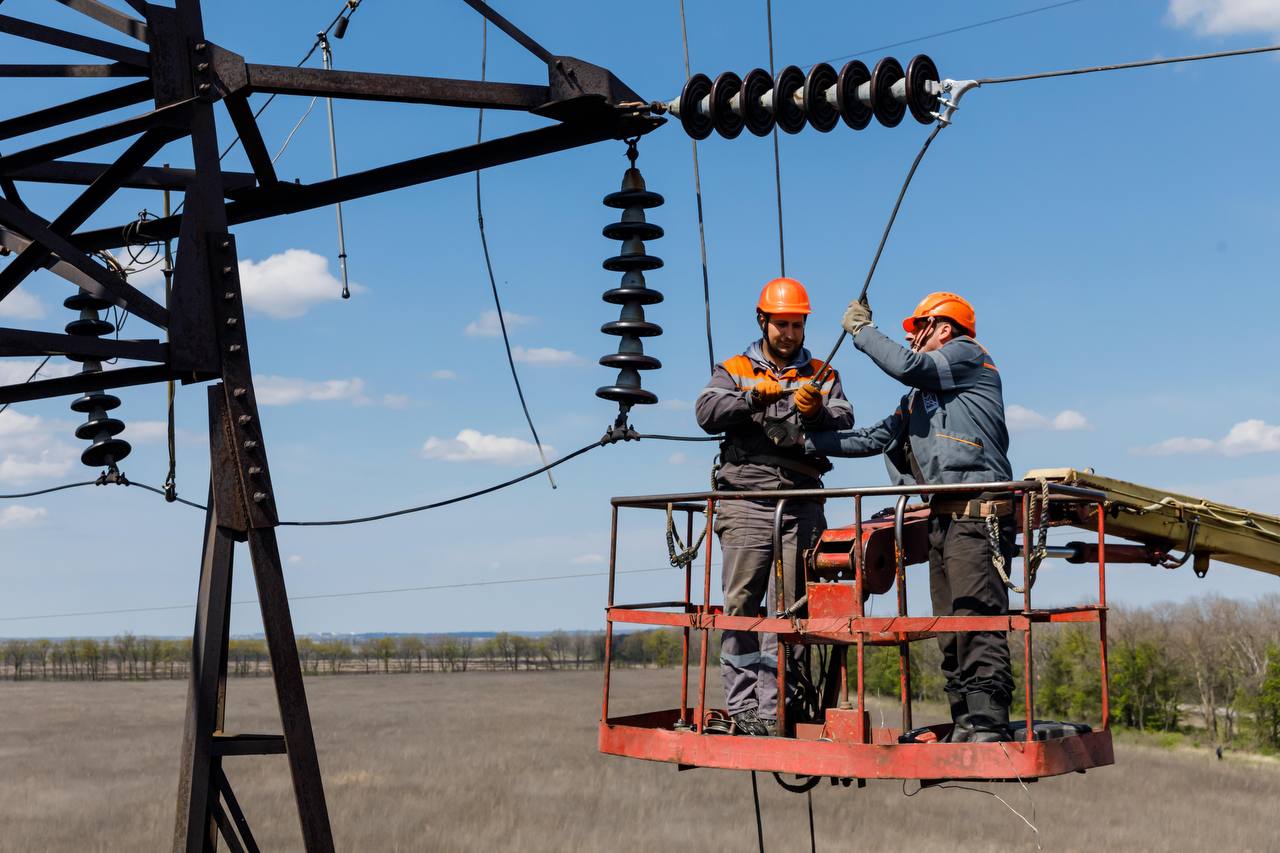 Electricity supply restoration for the liberated territories in Kharkiv Oblast / Photo: Kharkiv Governor
Despite the ongoing hostilities and shelling, Kharkiv Oblast specialists continue restoring infrastructure for the liberated settlements' residents.
Electricity supply restored in Tsyrkuny
On May 5, the power supply was fully restored in the village of Tsyrkuny in the Kharkiv district. Restoration works have been underway here since October 2022 due to the extensive destruction of networks and dense mining of the territory.
During this time, the employees of Kharkiv electricity supply company Kharkivoblenergo replaced more than 20 power transformers, 250 supports, and more than 1000 insulators and restored 40 km of power lines.
Specialists are now working on restoring the electricity supply in the village of Cherkasky Tyshki of the Tsyrkuny community, where the enemy also caused massive network destruction.
"We are doing everything possible to restore power to all residents of the liberated territories of Kharkiv Oblast as soon as possible," noted Kharkiv Governor Oleh Syniehubov.
Bridge restored between Kharkiv and two Kharkiv Oblast communities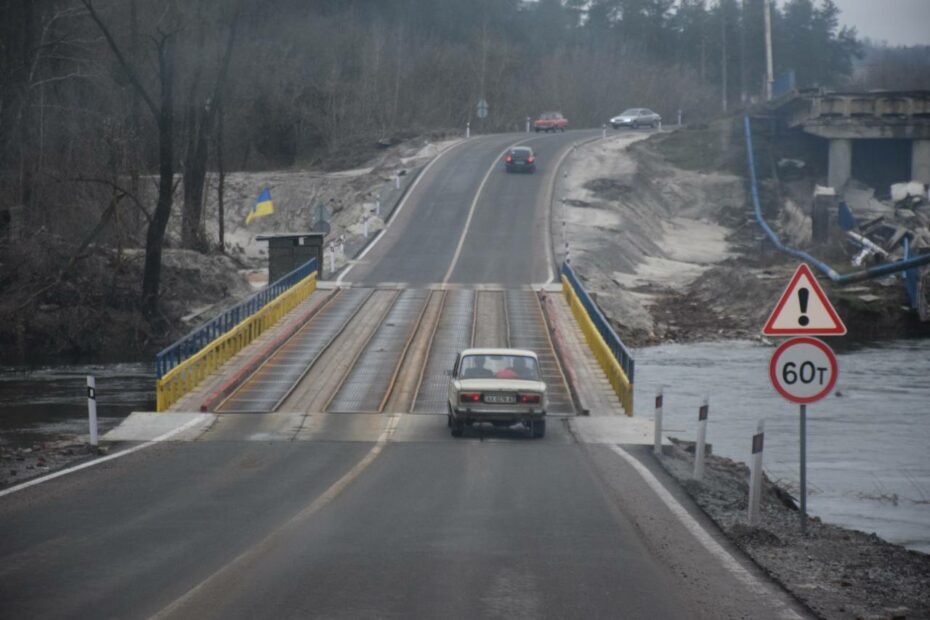 Connections with two Kharkiv communities have been restored thanks to the reconstruction of the bridge over the Tetlega River on the route T-21-11 Chuhuiv – Pechenihy – Velykyi Burluk, the Facebook page of the State Agency for Reconstruction and Development of Infrastructure of Ukraine reports.
The bridge was blown up at the beginning of the full-scale war on Feb. 26, 2022, so the Russian troops could not advance further. After the region's liberation, a temporary crossing was built next to the bridge, through which cars weighing no more than 10 tons could drive. At the same time, the trucks wasted time on a multi-kilometer detour.
Renovations began at the end of 2022 and have now been completed. Thanks to this, it was possible to facilitate the operation of humanitarian corridors in the eastern part of the region and ensure high-quality logistics with Velykyi Burluk and Pechenihy villages.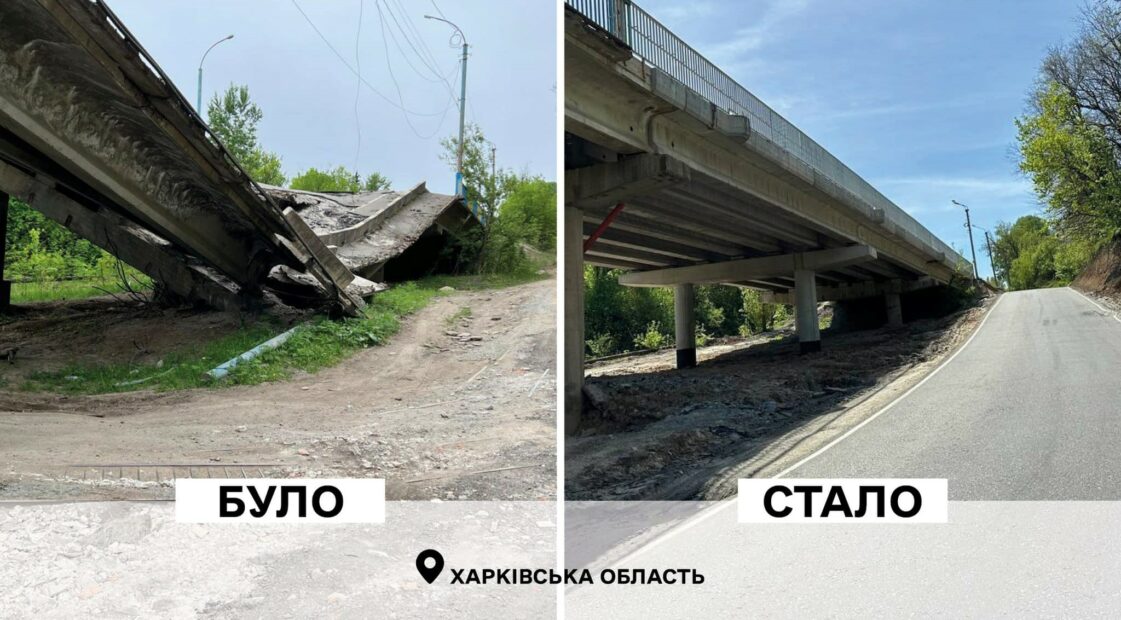 In particular, the new bridge design ensures safe traffic and allows rescuers, doctors, repair crews, and humanitarian convoys to reach communities quickly.
Since the full-scale invasion of the Russian Federation into Ukraine, 25,100 km of roads have been destroyed or damaged, of which 8,800 km are state roads.
Read more: Residents of Ukrainian Occupied Territories May Take Russian Passports to Save Their Lives
We stay in Kharkiv to deliver you on-the-ground reports. Please, support our work and help us remain independent.
Follow us on Twitter, Instagram and LinkedIn for more news, stories, and field reports by Kharkiv journalists.