Residents of Ukrainian Occupied Territories May Take Russian Passports to Save Their Lives
05.05.2023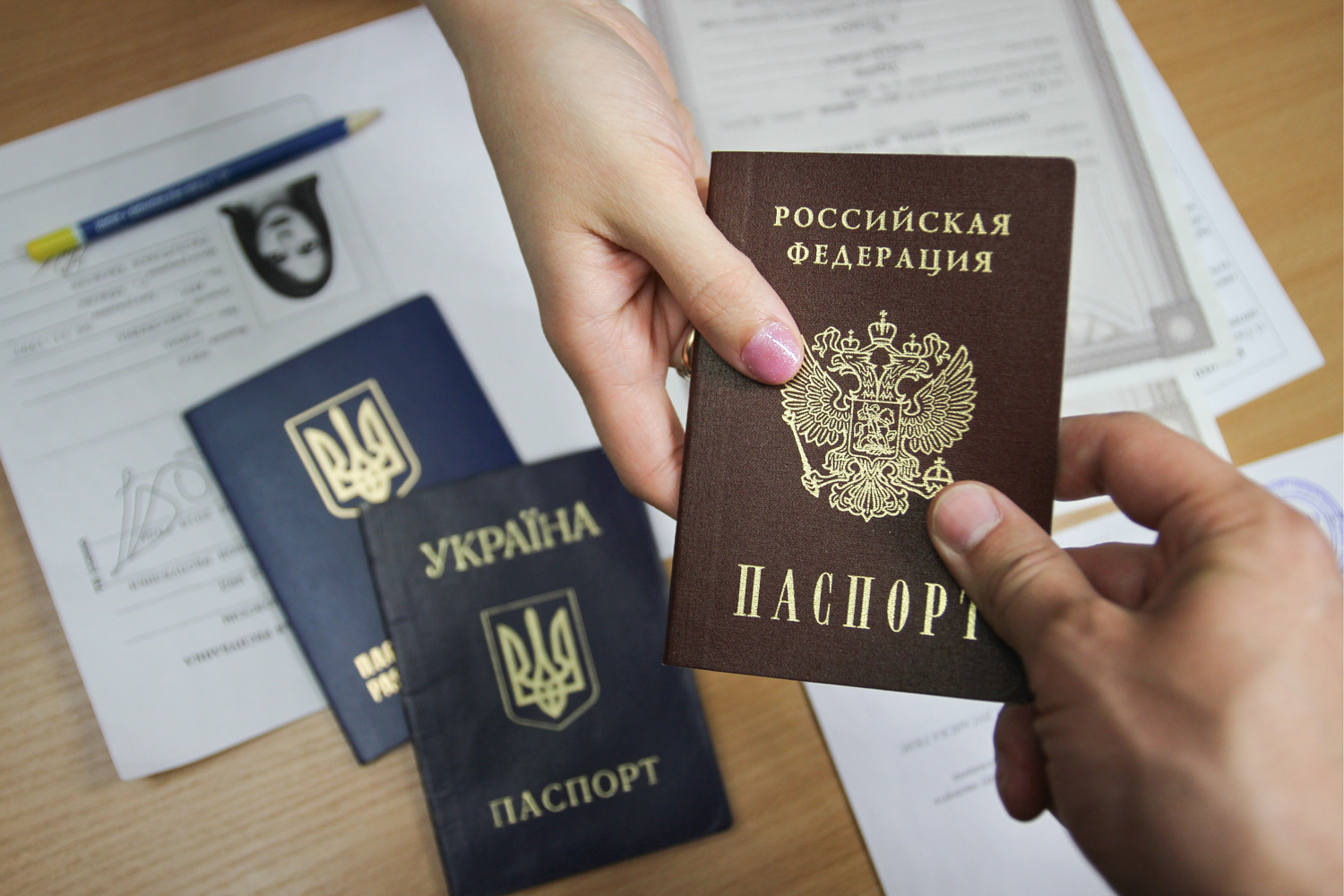 Russian passportization in the Ukrainian occupied territories / Photo: donbas24.news
Ukrainian Parliament Human Rights Commissioner Dmytro Lubinets during a press briefing commented on his disagreement with Deputy Prime Minister for Reintegration of the Temporarily Occupied Territories Iryna Vereshchuk on obtaining Russian passports in the temporarily occupied territories.
The Ombudsman believes that if there is no way to leave the occupied territories, one can take Russian passports to save their lives.
"The Russian Federation is a terrorist country, it does not know international humanitarian law and national law. Everything the Russian Federation can do in the temporarily occupied territory does not fall under the legal system. Therefore, if there is no way to leave, we as a state must understand this, it is a matter of survival. We know passport issuance occurs at gunpoint," says Dmytro Lubinets.
He noted that the legislation is not perfect, changes need to be made, but all government representatives certainly understand the situation in the temporarily occupied territories. However, no one will agree to obtaining a Russian passport voluntarily, but when it comes to survival, there is no dispute in this regard.
"In the future, to prevent this from happening, I advise listening to the human rights sector and international experts first and foremost. There is no need to make statements so harshly because they are sensitive for people living in the occupied territory," the ombudsman said.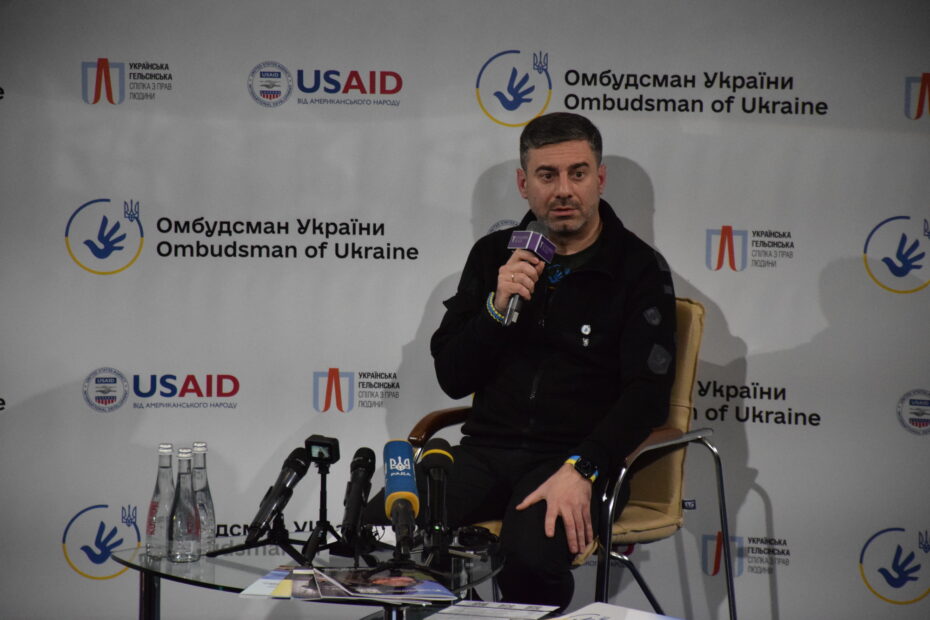 In addition, the state will analyze everyone who worked for the occupation authorities. In particular, those who compiled lists of Ukrainian children for forced deportation and those who, even without a Russian passport, helped Russian soldiers. At the same time, everyone can state their position and actions.
Background of misunderstandings between of Ukrainian officials
Vice Prime Minister Iryna Vereshchuk was outraged that her recommendation that residents of the temporarily occupied territories not take Russian passports (as opposed to Ombudsman Dmytro Lubinets' recommendation to take Russian passports to survive) raised questions and misunderstandings in the media.
"Two days ago, I posted a piece in which, among other things, I recommended that Ukrainians in the temporarily occupied territories not take Russian passports. For some reason, this provoked a strong reaction in the media. For two days, many journalists have asked me to explain my position. So I decided to write here.

Firstly, I have always recommended that our people in the temporarily occupied territories not take passports of the occupiers. I have been saying this constantly since the beginning of the full-scale war. So I was sincerely surprised by the media's reaction to my words now," she added on Telegram.
What happens to Ukrainians in the occupied territories for refusing to get a Russian passport
Ukrainians in the occupied territories are restricted in their social benefits. For instance, pensioners and disabled people cannot receive pensions or social welfare without a Russian passport. Children cannot be enrolled in a kindergarten.
Lubinets said that he was contacted by a girl who lives in the occupied territory and will get a Russian passport because she is pregnant: the hospital informed her that without a Russian passport she will give birth at home or outside. She is unable to leave because she has a bedridden mother.
Also, over the past two weeks, there have been reports that the Russian Federation has created separate groups that make door-to-door and house-to-house visits in rural areas, where they are censusing who has a Russian passport and who does not. They give different deadlines for obtaining a document, otherwise they will evict you from your home. They promise to nationalize cars.
Ukrainian citizens without Russian passports have been subjected to physical violence, captured and psychologically pressured. It is worth noting that passportization may result in forced mobilization.
Passportization is defined as the mass conferral of citizenship to the population of a particular foreign territory by distributing passports, generally within a relatively short period. This policy has primarily been used by Russian authorities who have provided easy access for persons, usually holders of former Soviet passports, to apply for Russian passports.
Russia has been naturalizing people in the Ukrainian regions of Donetsk and Luhansk on a large scale since 2019. This became possible after Art. 29 para. 1.1 Russian Citizenship Act was inserted by law of 27 December 2018. Under the simplified procedure, this provision empowers the Russian President to establish categories of foreign citizens and stateless persons eligible to apply for Russian citizenship. By Decree No. 183 of 24 April 2019, residents of the Donetsk and Luhansk regions became eligible accordingly.
During the 2022 Russian invasion of Ukraine, forced passportization was also done against Ukrainians in the occupied parts of the Kherson and Zaporizhzhia oblasts.
See also
According to preliminary estimates, Russia holds more than 20,000 Ukrainian civilian hostages. This figure is based on appeals from people whose relatives and friends have been detained by the Russian military. At the same time, he notes that the number could be much higher.
Russia deported 561 Ukrainian children from Kharkiv region. Along with children, there are about 1,007 cases of forced deportation of civilians. Within the criminal proceedings, all of them are registered as missing persons.