Over 20,000 Ukrainian Civilians Detained in Russia — Ombudsman
04.05.2023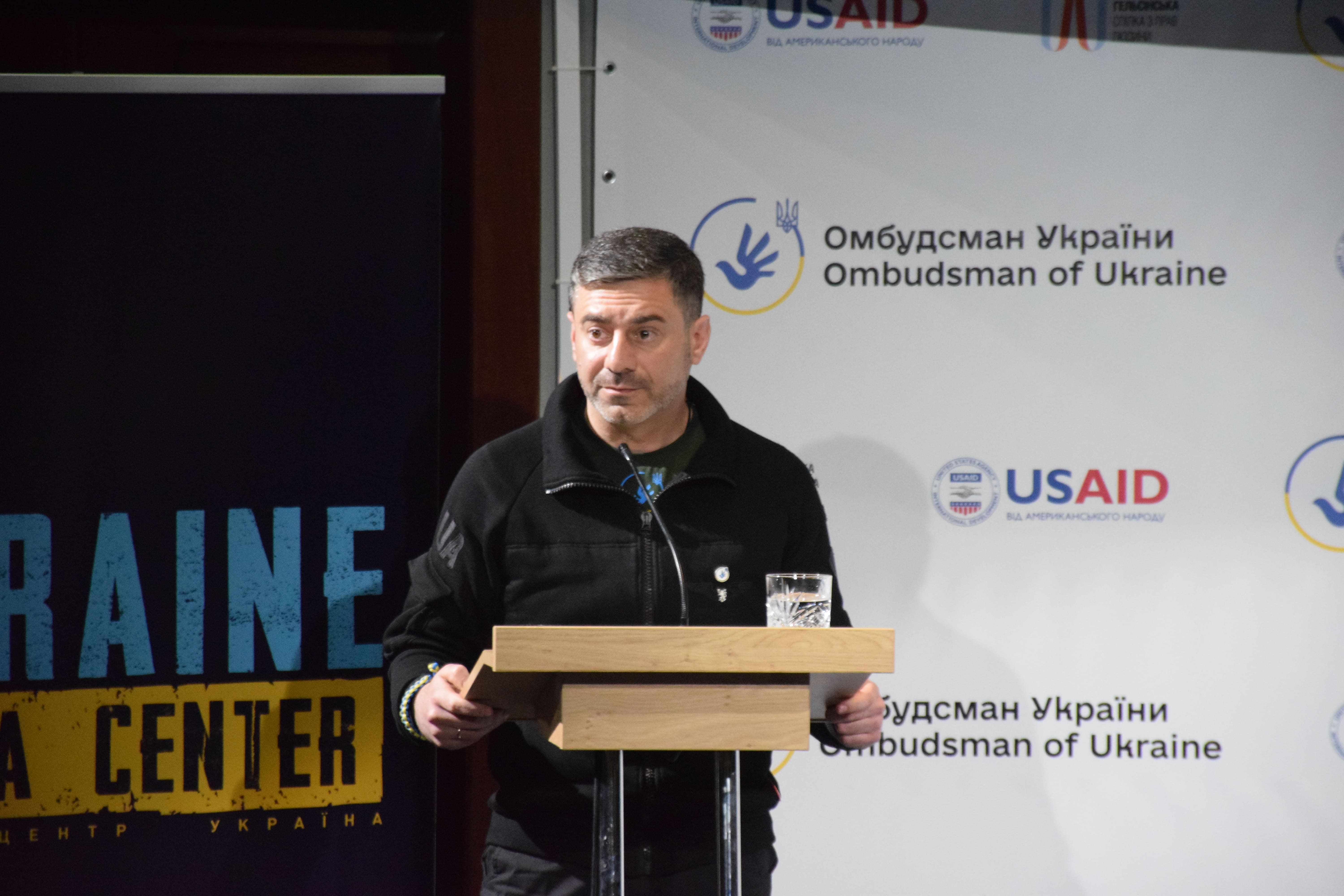 Ukrainian Parliament Commissioner for Human Rights Dmytro Lubinets / Photo: Denys Glushko for Gwara Media
According to preliminary estimates, Russia is holding more than 20,000 Ukrainian civilian hostages, Ukrainian Parliament Commissioner for Human Rights Dmytro Lubinets said during a briefing in Kyiv, Gwara Media reported.
This figure is based on appeals from people whose relatives and friends have been detained by the Russian military. At the same time, he notes that the number could be much higher. As Russia considers this espionage, those in the temporarily occupied territories do not apply or submit a few requests. After the territories are returned, the number of requests may increase.
To deal with this issue, a separate working group on civilian hostages has been set up at the Coordination Headquarters for the Treatment of Prisoners of War. Oleksandr Kononenko, a representative of the Ukrainian Parliament Commissioner for Security and Defence, heads it.
Since the Coordination Centre's activities started, 2279 Ukrainian citizens have been liberated, including 142 civilians.
The first problem being addressed is the unified register of missing persons. The Ministry of Internal Affairs is responsible for it. And now it has started its work. However, it will take some more time to fill it up. The National Information Bureau, as well as various bodies, will provide this information.
At the same time, Lubinets handed over a list of about 2,000 elderly civilians with illnesses to Major General of the Armed Forces of Ukraine Eduard Moskalkov. After that, the Russian side asserted that the list was being worked on.
The commissioner for Human Rights also proposes to create a humanitarian platform where such issues could be resolved and asks international organizations and embassies to propose such an initiative.
See also
Russia deported 561 Ukrainian children from Kharkiv region. Along with children, there are about 1,007 cases of forced deportation of civilians. Within the criminal proceedings, all of them are registered as missing persons.
Threatened to shoot if victims don't give money: three Russian soldiers to be judged. According to the investigation, in May 2022, during the occupation of Izium in Kharkiv Oblast, three soldiers of the 39th Separate Motorized Rifle Brigade belonging to the 68th Army Corps of the Eastern Military District, stopped a car with two civilians.