Two Izium District Locals Suspected of Providing Russians with Data on Pro-Ukrainian Activists
01.05.2023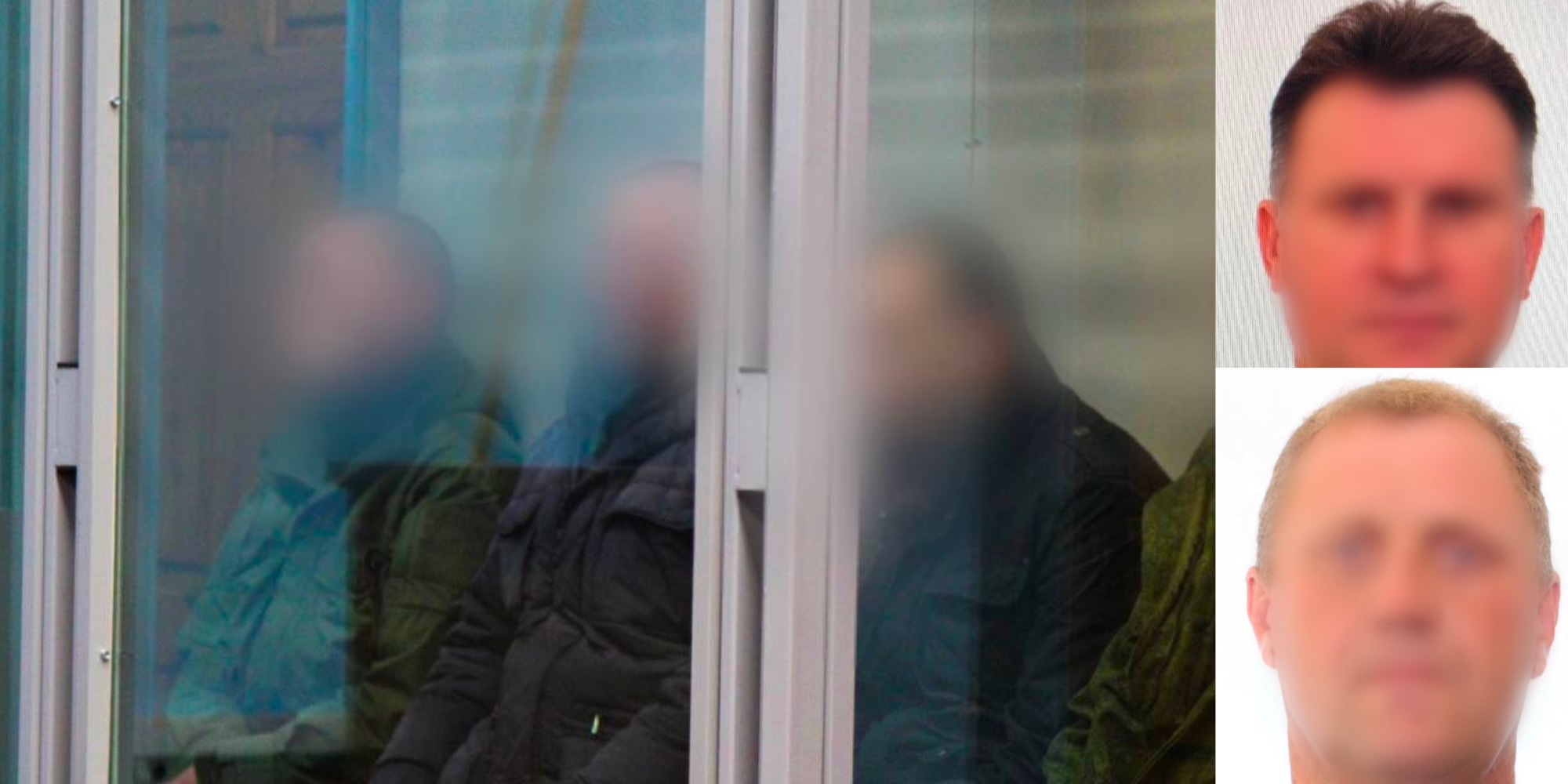 During the occupation of Izyum district, a 46-year-old and a 60-year-old local resident had contact with a member of a Russian PMC and leaked the addresses of pro-Ukrainian citizens and former ATO participants / Photo: Kharkiv Regional Prosecutor's Office
During the occupation of Izium district, a 46-year-old and a 60-year-old resident connected with a member of the Russian PMC and "leaked" the addresses of pro-Ukrainian citizens and former anti-terrorist operation veterans, according to the Kharkiv Regional Prosecutor's Office.
After obtaining the information, the occupiers kidnapped the Ukrainians. They were held in a pit without water or food and tortured. In late December 2022, with the support of the public prosecution, the court convicted four Russian military officers, including the PMC member, who received information from the collaborators.
All four occupants were sentenced to 11 years for violating the laws and customs of war committed by a group of persons by the prior conspiracy (Part 2 of Article 28, Part 1 of Article 438 of the Criminal Code of Ukraine). Putting the suspects on the wanted list is currently being decided.
Note: Following Article 62 of the Constitution of Ukraine, a person is presumed innocent of committing a crime and shall not be subjected to criminal punishment until his or her guilt is proven by law and established by a court verdict of guilty.
Torture pit near Borova, Izium district
While inspecting the de-occupied territories, a 'headquarters' of Russian military personnel were found near Borova village on the territory of a recreation centre, where they dug a torture pit and left the dead in it.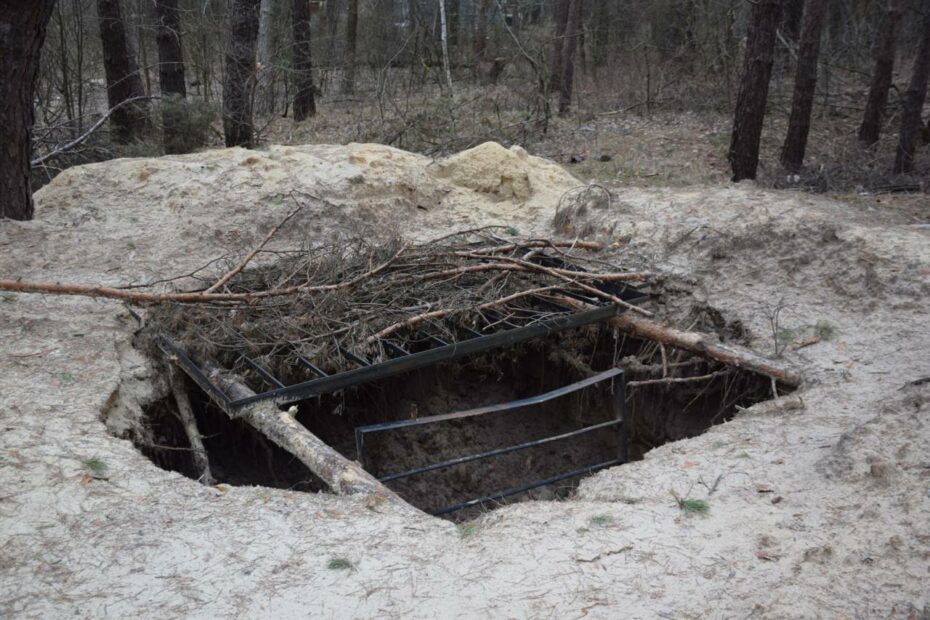 The headquarters and the torture pit were described by a Borova resident whose grandson, Serhiy, was abducted by the Russians on September 9, 2022. In this pit, the Russians tortured Serhiy Avdeev, a former anti-terrorist operation (ATO) veteran. His grandmother found the body alone after the Russian military had left.
According to the murdered man's father, the body had many cut wounds and 15 gunshot holes. Serhiy's relatives reburied his body.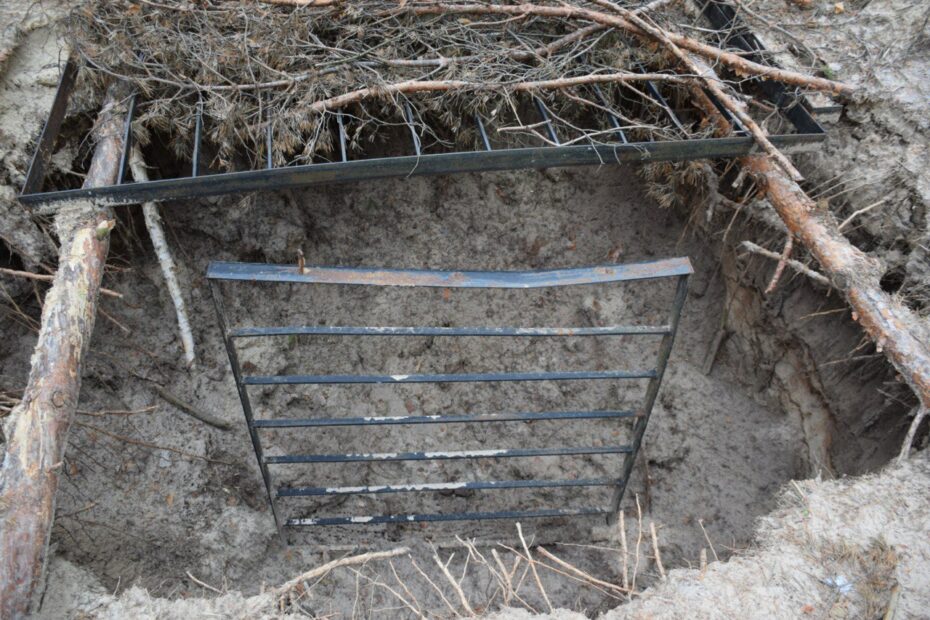 Investigators and prosecutors found two more bodies in the pit – they were handcuffed together, both in civilian clothes. The two men are approximately 30-40 years old and are handcuffed from the left hand to the right leg. The bodies had gunshot wounds on the skull and temple.
See also
23 torture chambers discovered in Kharkiv Oblast. The Russian invaders also organized mass graves of Ukrainian citizens to conceal the crimes. After the de-occupation process, the bodies of 679 people were exhumed in the region, 451 in Izium and 105 in other districts of Kharkiv region.
The Russian military most often tortures people in the occupied territories with electric shocks and beatings. Former military personnel, anti-terrorist operation participants, volunteers, civil and political activists, and government officials.