Russians Most Often Torture Ukrainians with Electricity – Research
27.04.2023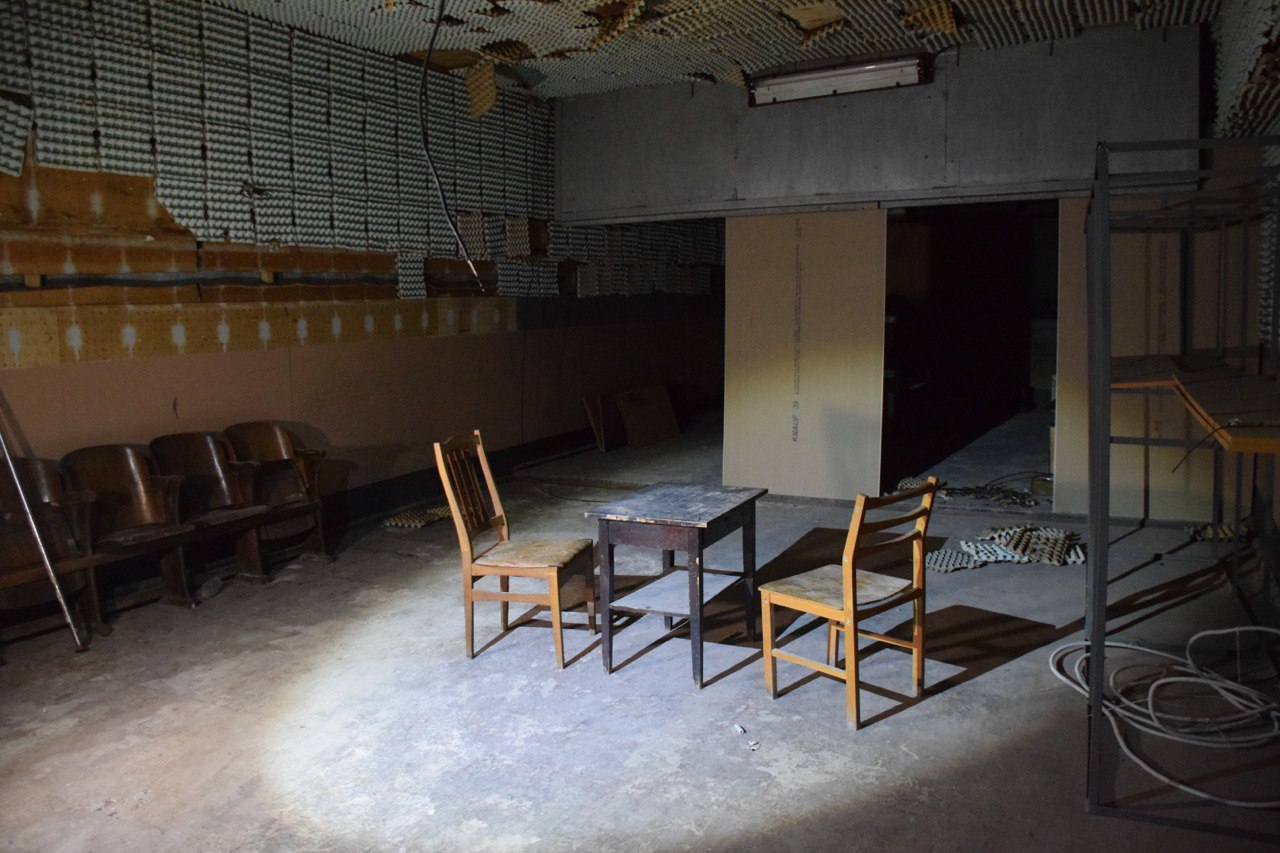 Torture chamber at the police department in Izium, Kharkiv Oblast. February 2023 / Photo: Denys Glushko, Gwara Media
The Russian military most often tortures people in the occupied territories with electric shocks and beatings. Former military personnel, anti-terrorist operation participants, volunteers, civil and political activists, government officials, and entrepreneurs are usually tortured.
Source: ZMINA Human Rights Centre.
From February 2022 to March 2023, researchers recorded 345 cases of torture of civilians. Among them, 300 cases were recorded according to the Berkeley Protocol from open sources and 45 were documented during in-depth interviews with victims and witnesses of torture during trips to Kharkiv, Kyiv and Kherson regions, according to Oleg Hnatiuk, project manager of ZMINA Human Rights Centre.
Based on the National Police, 52 places where the Russians tortured people are now known. The largest number is in Kharkiv region.
According to human rights activists, torture suppresses civilian resistance, which the Russians were unprepared for.
Denys Lysenko, Head of the Department for Organization of Procedural Management of Pre-trial Investigation and Support of Public Prosecution in Regional Prosecutor's Offices of the Department for Combating Crimes Committed in the Context of Armed Conflict, Office of the Prosecutor General, said that law enforcement officers are currently investigating about 5,000 cases of torture and ill-treatment that occurred after 24 February 2022.
See also
Russian military committed about 14,500 war crimes in Kharkiv Oblast. Among them, prosecutors and investigators have established 16 cases of rape of Ukrainian women by the Russian military during the armed conflict in Kharkiv region. All the women were of different ages: the youngest girl was 16 years old, the oldest was 73 years old.
23 torture chambers discovered in Kharkiv Oblast. The Russian invaders also organized mass graves of Ukrainian citizens to conceal the crimes. After the de-occupation process, the bodies of 679 people were exhumed in the region, 451 in Izium and 105 in other districts of Kharkiv region.
Russian pilot sentenced to 12 years imprisonment for bombing Kharkiv. A Su-34 pilot of the Russian Armed Forces who carried out air strikes on civilian infrastructure was found guilty of violating the laws and customs of war.