Russian Pilot Sentenced to 12 Years Imprisonment for Bombing Kharkiv
03.03.2023
The jet's fragments after being shot down / Photo: gp.gov.ua
A Su-34 pilot of the Russian Armed Forces who carried out air strikes on civilian infrastructure was found guilty of violating the laws and customs of war and sentenced to 12 years in prison, the Office of the Prosecutor General of Ukraine reported.
The court also upheld the civil claims of the victims – three companies – for a total amount of over UAH 1.1 million/$30,000.
Prosecutors proved in court that the convict served as a deputy commander of the 6th Army of the Air Force and Air Defense of the Western Military District of the Russian Armed Forces.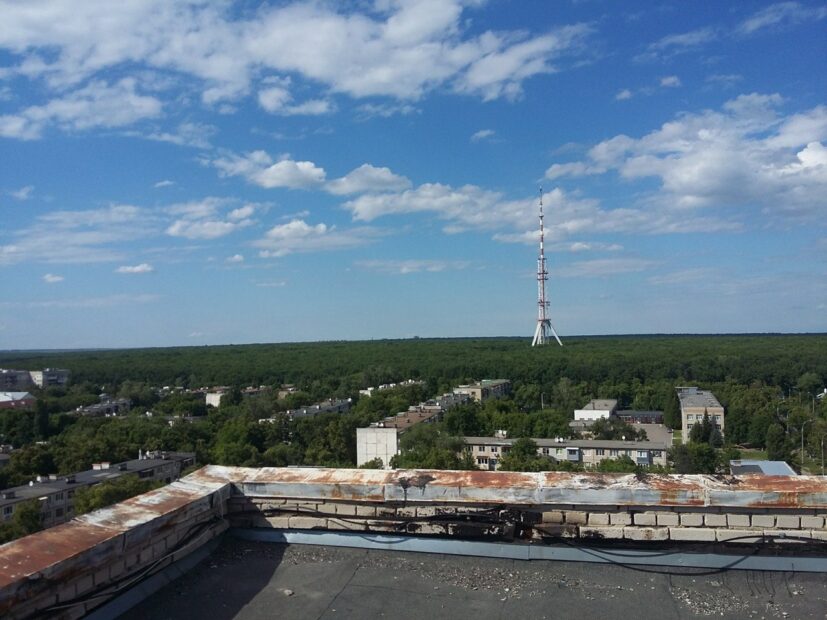 In March 2022, he was given a combat order, which defined the tasks of destroying civilian objects in Kharkiv and its region by bombing. He was also provided with the coordinates of the target – the Kharkiv radio and television transmitting station.
No weapons, military equipment, weapons, ammunition, or units of the Armed Forces, other military formations, or law enforcement agencies of Ukraine are deployed on or around the station.
The convict, realizing the illegality of the combat order, did not refuse to comply with it and bombed the Kharkiv TV tower with 8 FAB-500 aircraft bombs with a total explosive equivalent of about 2 tons 400 kg.
As a result of the bombing, the TV tower sustained damage to its metal structure, which significantly reduced its load-bearing capacity and made a further safe operation impossible.
On March 6, 2022, a Su-34 aircraft piloted by the convict was shot down by the National Guard of Ukraine. As a result, the jet was destroyed. The convict ejected and, after landing, was detained by the National Guard of Ukraine.
We are an independent media reporting from wartime Kharkiv despite the blackouts and shelling. You can support our work. Buy us a coffee to make Ukrainian spring warmer and our journalists happier. For nothing makes us happier than your support.
Follow us on Twitter and LinkedIn for more news, stories, and field reports by Kharkiv journalists.