Kharkiv Oblast Under Attack: Russians Shelled Kupiansk on March 2
03.03.2023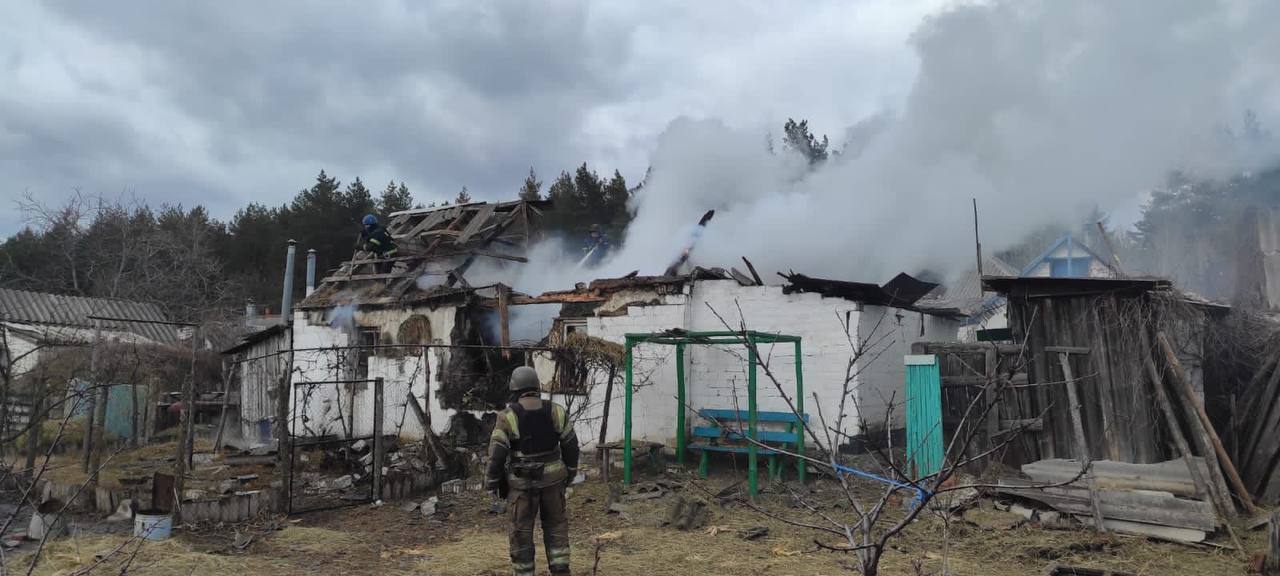 Kharkiv Oblast after Russian attack in March 2023 / Photo: Kharkiv Governor
On March 2, the enemy attacked with artillery and mortars the border settlements of Kharkiv, Kupiansk, and Chuhuiv districts in Kharkiv Oblast.
Kharkiv Regional Military Administration: Russians attacked Kupiansk
On March 2, Russians shelled Kupiansk. According to the preliminary information, they hit the settlement in Kharkiv Oblast with S-300 long-range surface-to-air missile systems.
An administrative building and a healthcare facility were destroyed by the attack in Kupiansk. Moreover, an agricultural enterprise and a granary were damaged by enemy shelling.
In the village of Podoly in the Kupiansk district, the enemy hit the private households. A 73-year-old woman was killed by the attack.
Security Service of Ukraine: Russians tried to access NPPs documentation in Kharkiv
On March 2, the Security Service of Ukraine prevented the Russian special services from gaining access to the design documentation of the Zaporizhzhia and South Ukraine Nuclear Power Plants. The documents were developed and stored at the Kharkiv Energoproject Institute.
The materials that the Russians wanted to receive are of strategic importance for the safe operation of Ukraine's energy infrastructure facilities.
General Staff: Russians shelled 15 settlements in Kharkiv Oblast
On March 2, Russian troops shelled 15 settlements in Kharkiv Oblast. Among them are Krasne, Hlyboke, Vesele, Vovchansk, Ohirtseve and Strilecha.
Seventeen settlements were shelled by artillery in Kupiansk and Lyman areas.
Earlier: Russian troops shelled at least 13 settlements in Kharkiv Oblast.
Follow us on Twitter and LinkedIn for more news, stories, and field reports by Kharkiv journalists.
Support our work.