Kharkiv Oblast Under Attack: Kupiansk District Evacuation and Settlements Shelling
02.03.2023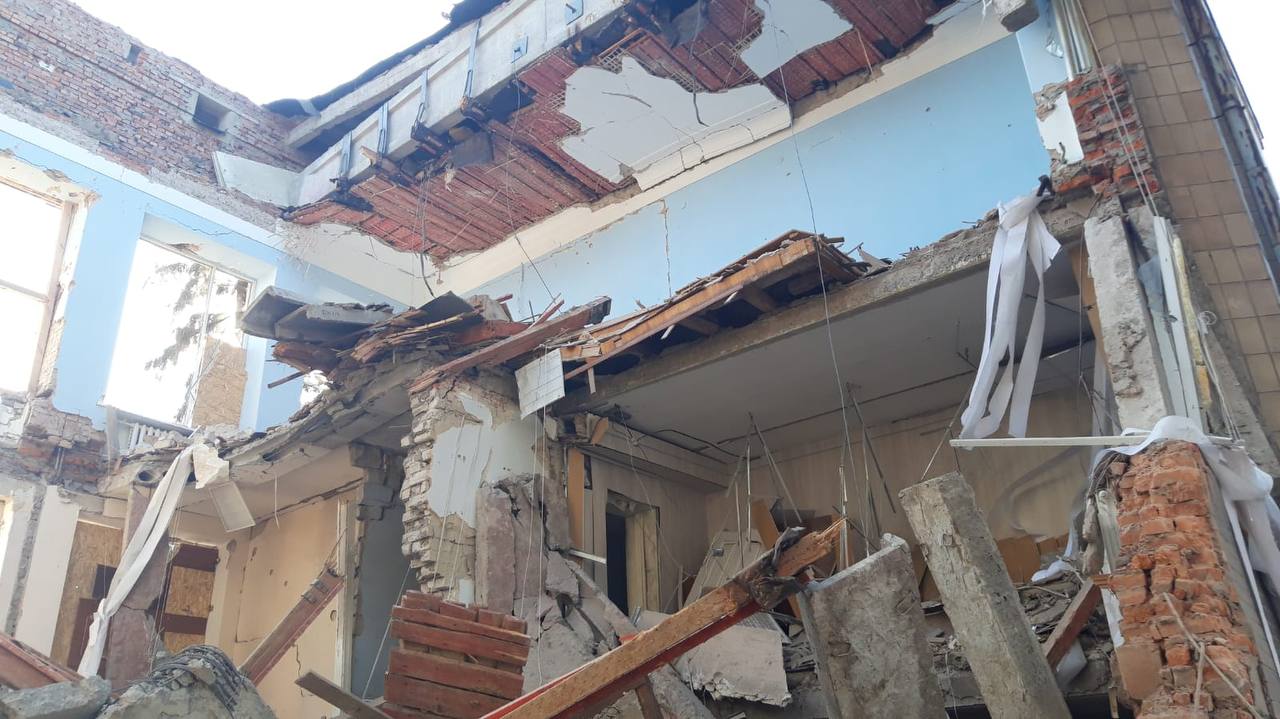 Consequences of a Russian S-300 missile strike on an administrative building in Dvorichna, February 23, 2023 / Photo: Kharkiv RMA head Oleh Syniehubov
Russian troops shelled at least 13 settlements in Kharkiv Oblast.
Russians continue to install anti-tank obstacles in the border areas of the Belgorod region in Russia.
The Russian military used combat drones near the village of Budarky in Kharkiv Oblast.
Russian troops continue to focus their efforts on offensive actions in the Kupiansk direction.
Kharkiv Regional Military Administration:
Russians continue shelling the settlements of Kharkiv, Kupiansk, Chuhuiv, and Bohodukhiv districts in Kharkiv Oblast. Residential and commercial buildings have been affected.
The administrative building was damaged due to the multiple rocket launchers shelling the village of Kindrashivka in the Kupiansk district.
Mine danger remains high in Kharkiv Oblast. On the territory of the Izium forestry near the village of Spivakivka the farm employee, and three other men traveling with him in the car were killed by an anti-tank mine. All four men aged 21, 39, 43, and 54 died on the spot.
On March 1, Russian troops shelled Vovchansk. Six houses were damaged.
Pyrotechnics of the State Emergency Service defused 17 explosive objects.
Kupiansk District Military Administration:
On March 1, a mandatory evacuation was announced in 10 settlements in the Kupiansk district in Kharkiv Oblast.
In the Kupiansk and Kurylivsk communities of the Kupiansk district, mandatory evacuation relates to children and people with reduced mobility.
Earlier: On the morning of March 1, the Russian military shelled Chuhuiv in Kharkiv Oblast. They hit the city three times. The residential building has been damaged, two people have been injured.
Follow us on Twitter and LinkedIn for more news, stories, and field reports by Kharkiv journalists.