Stedelijk Museum in Amsterdam to Recognize Kazimir Malevich as a Ukrainian Artist
02.03.2023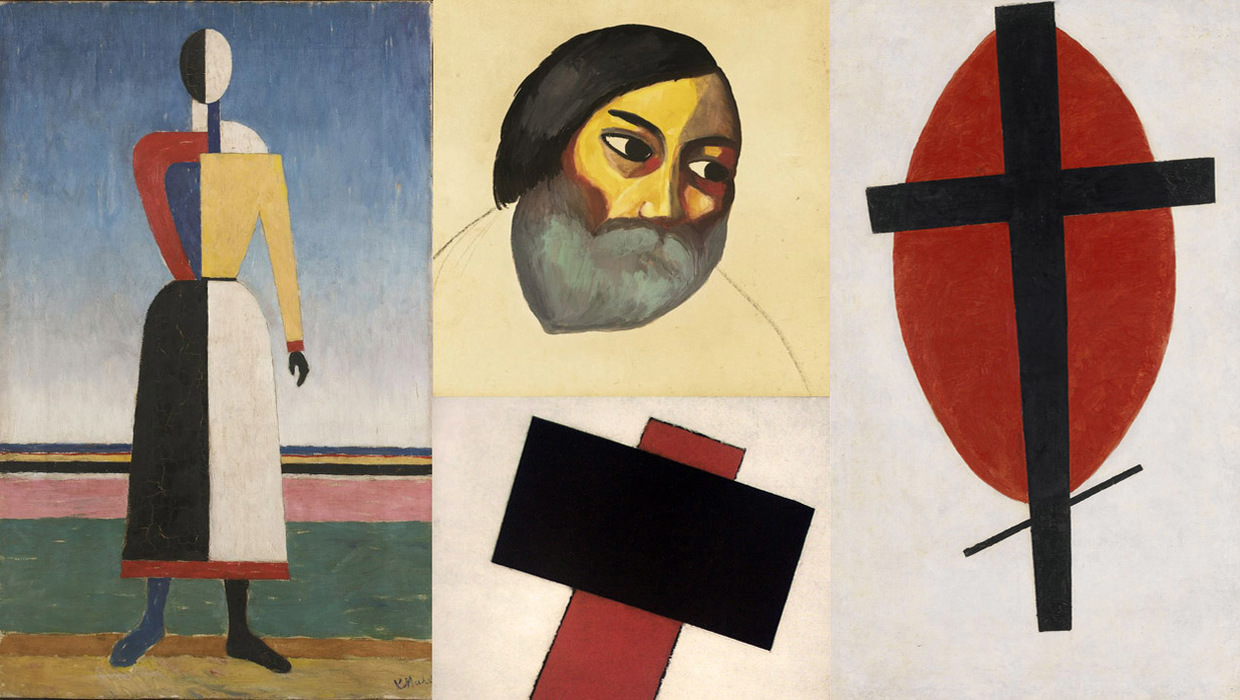 A few paintings by the Ukrainian artist Kazimir Malevich / Photo: artguide.com
The Amsterdam City Stedelijk Museum has named Kazimir Malevich a Ukrainian artist. Previously, he was identified as a Russian.
The description of the artist's works, both in the permanent exhibition and on the website, has now been updated.
"We now say that he was born in Ukraine to parents of Polish descent," the museum official says to The Art Newspaper.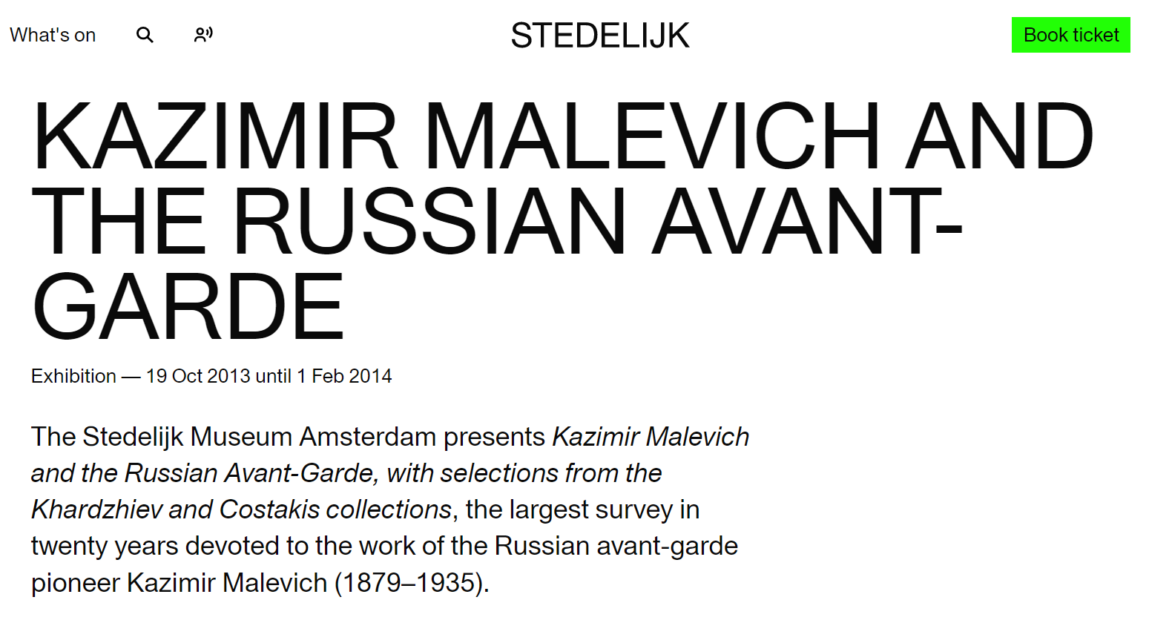 The Stedelijk Museum contains 29 works created by Malevich. This is his largest collection outside the former Soviet Union. In 1958, the city authorities acquired it from the heirs of the architect Hugo Haring. The architect is known to have taken these paintings out of Nazi Germany, as they were to be destroyed as "degenerate art". Hugo Haring got hold of the works by accident: the artist himself left him to look after his paintings.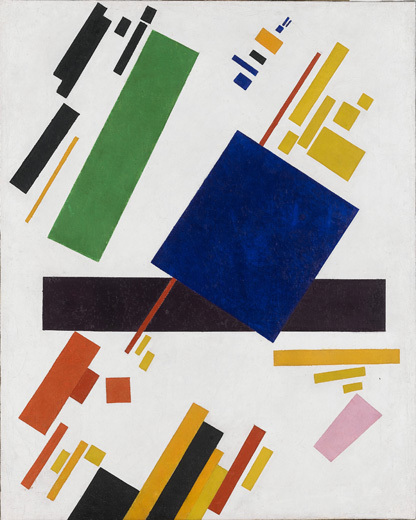 Kazimir Malevich was born in 1879 in Kyiv. In the early twentieth century, he moved to Moscow. He studied at the local school of painting, sculpture, and architecture. He is the founder of abstract art and is considered the creator of the suprematism modernist movement.
Earlier, in December 2022, Arkhip Kuindzhi, who was born in Mariupol, was signed as a Russian artist, and now the Metropolitan Museum of Art in New York has recognized him as a Ukrainian.
Follow us on Twitter and LinkedIn for more news, stories, and field reports by Kharkiv journalists.