Presidents of 11 European Countries Condemn Massive Russian Shelling in Ukraine
11.10.2022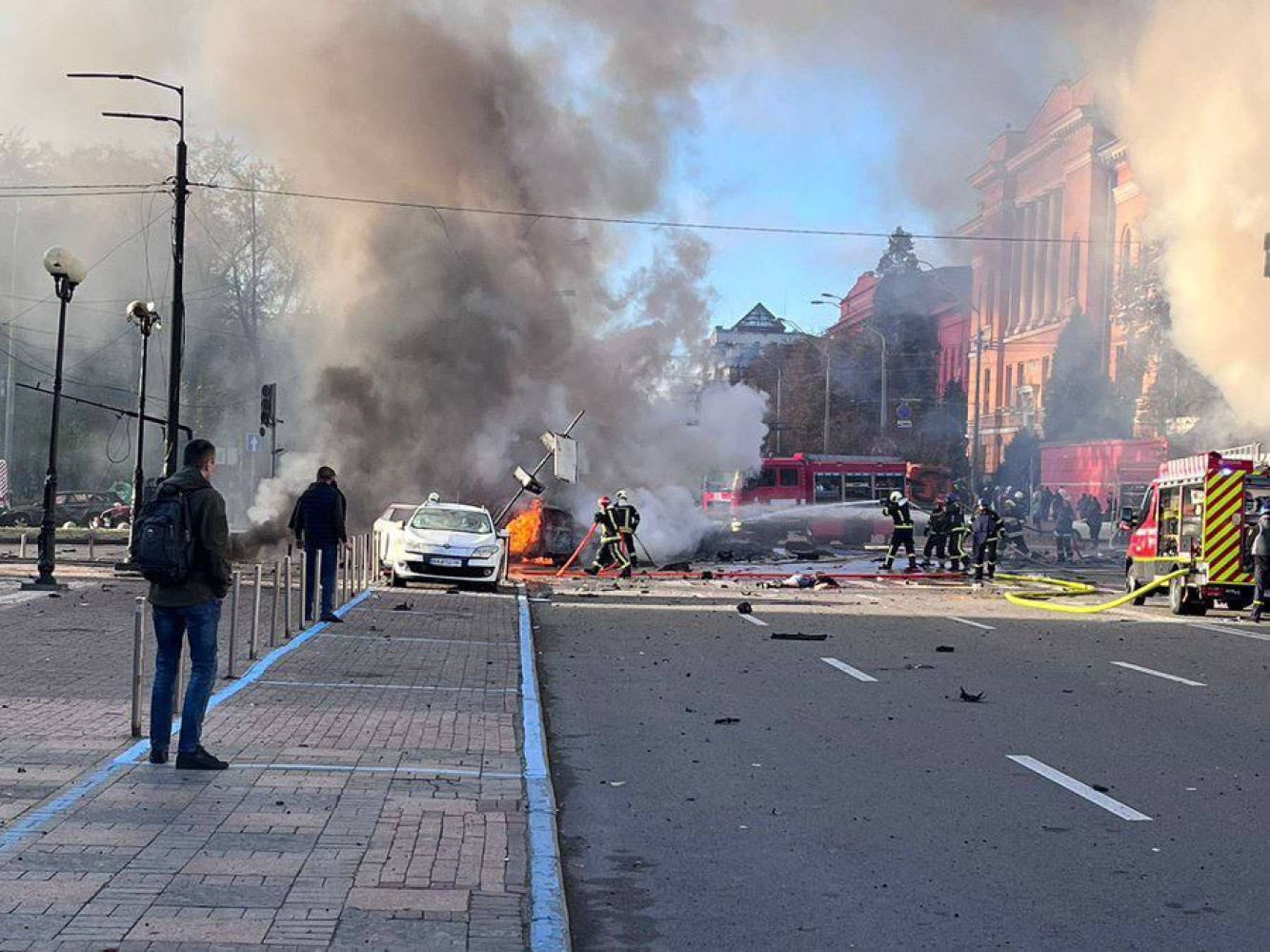 Consequences of missile attacks on Kyiv / dumskaya.net
Presidents of 11 countries in Central and Eastern Europe stressed that the bombing of Ukrainian cities by Russia is a war crime that has no statute of limitations and falls under the jurisdiction of international courts.
According to the joint statement of the presidents of 11 countries of Central and Eastern Europe, the President's Office of Poland reported.
"We, the presidents of Bulgaria, Montenegro, the Czech Republic, Estonia, Lithuania, Latvia, North Macedonia, Poland, Romania, Slovakia, and Hungary, condemn the recent massive bombing of Ukrainian cities by Russia, which is a war crime under international law," the document states.
The leaders demanded from Russia immediately stop attacks on civilian objects. They also stressed that they consider public threats to use nuclear weapons by representatives of the Russian Federation unacceptable. In this regard, they will adhere to their obligations to defend their countries and allies.
On the morning of October 10, Russia launched missile strikes on Kyiv, Khmelnytskyi, Lviv, Zhytomyr, Dnipro, Kharkiv, and other cities. Totally, 84 missiles were fired at the territory of Ukraine, and 43 of them were shot down.