Ministry of Reintegration: 37 Deported Children are Back to Ukraine
11.10.2022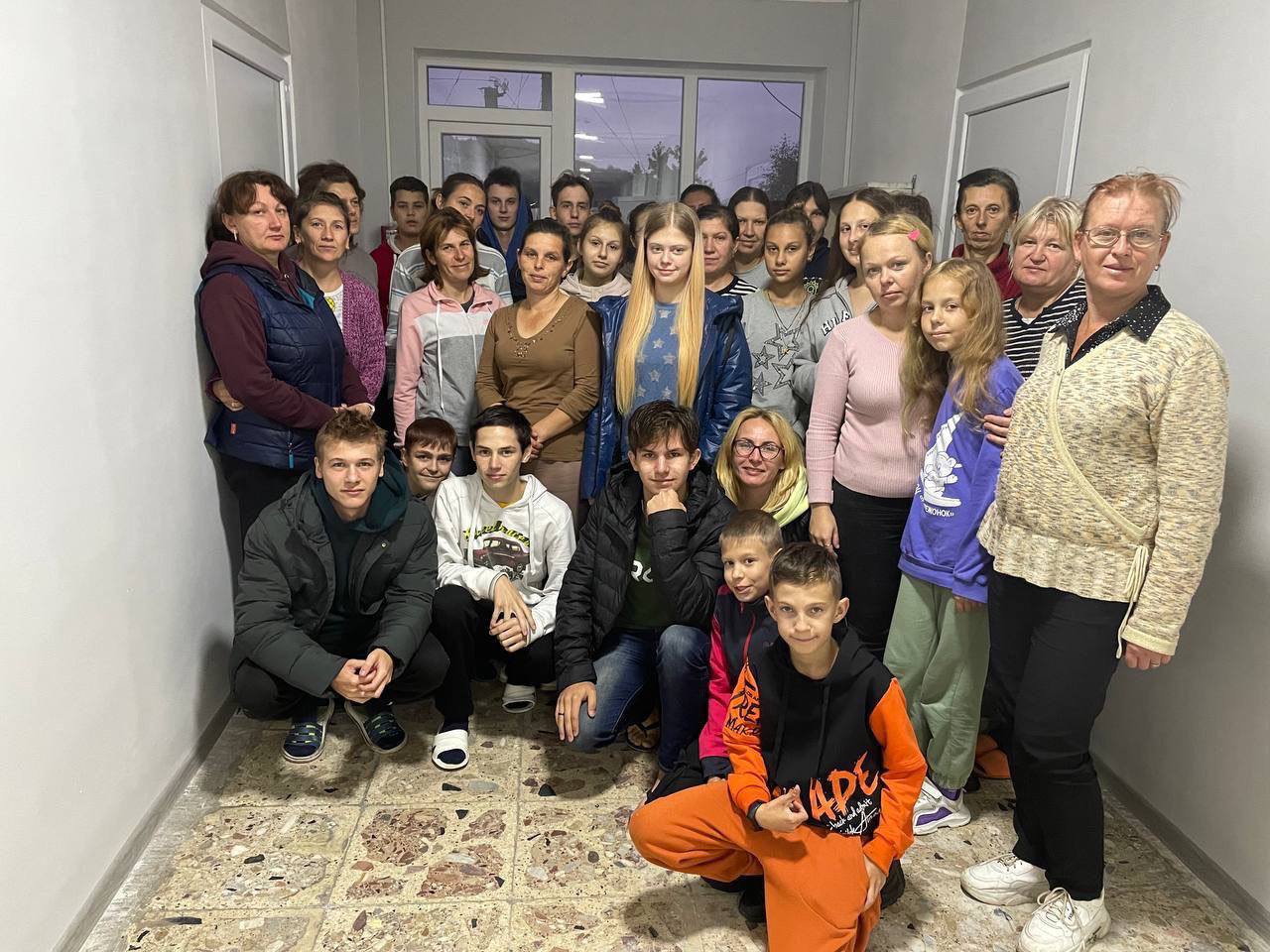 37 children returned to Ukraine / Photo: the Ministry of Reintegration on Telegram
On Oct. 11, the Ministry of Reintegration reported that 37 children were returned from Russia and reunited with their families.
At the end of August, the children were taken from Kharkiv Oblast to the Russian town of Kabardinka (near Gelendzhik), despite the fact they all have parents. Currently, with the assistance of the Ministry of Reintegration, the families have been reunited and stay in a safe place in Zakarpattia Oblast.
The children and their parents live in the shelters for internally displaced people in the picturesque village. The comfortable accommodation in the recently renovated premises was provided by the Zakarpattia Regional Military Administration. The international organizations provided the families with the basic necessities.
"The return process was difficult but ended successfully. Parents have traveled a long way through several European countries to pick up their children. This became possible thanks to the coordinated cooperation of the Ministry of Reintegration, the State Migration Service, the Charity Organization "SOS Children's Villages Ukraine" and transport operators," states the Ministry of Reintegration on Telegram.
Earlier we wrote about the teenager from Kharkiv Oblast, who won the Best Animated Film Award at Children KinoFest in 2022. Matviy Glazunov, a 12-year-old boy who used to live near Izium, created a stop-motion short film "Black February" about the war.