Teenage Boy from Kharkiv Oblast Won Best Animated Film Award
07.10.2022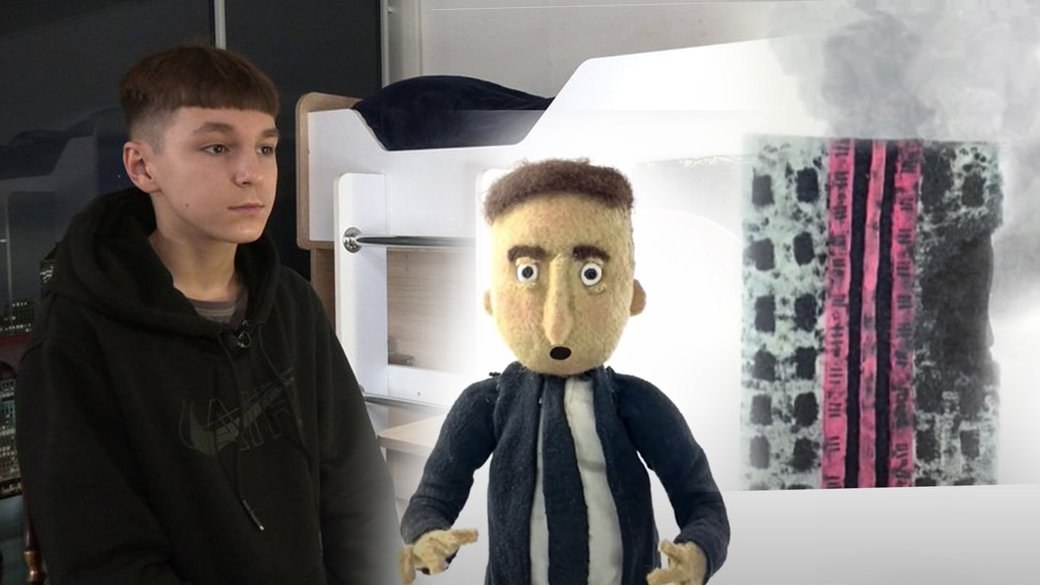 Matviy Glazunov and his stop-motion short film / Image: Suspilne Kharkiv
Matviy Glazunov, a 12-year-old boy who used to live near Izium, created a stop-motion short film "Black February" about the war. It became The Best Animated Film at Children KinoFest in 2022.
According to Suspilne Kharkiv, Glazunov and his family were forced to relocate for the second time. In 2014 due to Russian aggression, they moved to the place near Izium from Avdiivka in Donetsk Oblast. Now the family lives in Mukachevo in Zakarpattia Oblast.
The boy started writing the script for "Black February" while hiding in the shelter with his parents. "I made this cartoon to show people what happens during the war. Maybe it will open someone's eyes," said Glazunov.
"I wrote the script in Izium. It didn't take long, and then I started making dolls. After I made them, we left Izium, because it began to be bombed. I started filming after moving to Mukachevo. It took about a month and a half, then I started the production".
The teenager sent his film to the Children KinoFest. "Black February" became the Best Animated Film in 2022.
"My father wrote the music for me, my mother helped to purchase the materials, and my sister helped with filming. There are 10 characters in my cartoon, and I gave temperament to some of the dolls. Some of them are copied from real people. For example, there are Zelenskyy, John Lennon, and Andriy Khlyvnyuk from the BoomBox band in my cartoon. I just collected information and gathered it into one. I saw a ruined house on the Internet and added it to my film"
Currently, Glazunov is working on a new cartoon. He says it will be about gold diggers.
Children KinoFest is an annual international festival of films aimed at children and teenagers, founded in Kyiv, Ukraine in 2014.
Earlier we wrote about the 6th Eastern Ukrainian Film Festival KMD that took place on Oct. 1-6 in a mixed online and offline format. The offline events of the festival were held in Kyiv for security reasons.