Michel Hazanavicius Donated EUR 125,000 to Izium Hospital Reconstruction
12.01.2023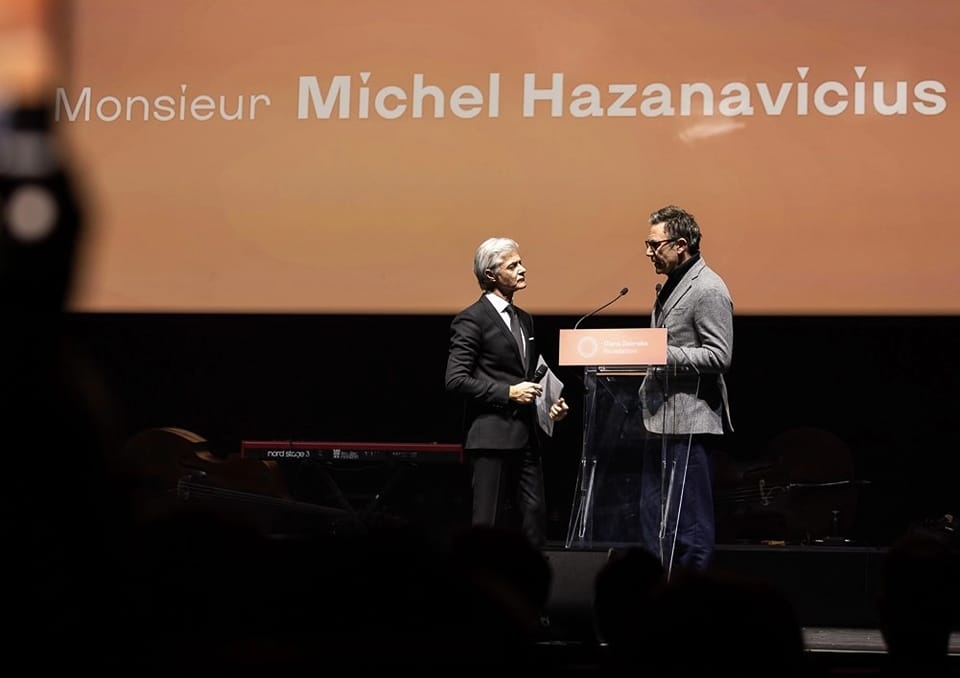 French film director Michel Hazanavicius / facebook.com/vsevolod.chebodaiev
French film director and Oscar laureate Michel Hazanavicius donated EUR 125,000 for the reconstruction of the Izium City Hospital in Kharkiv Oblast, Radio Promin reports.
The funds of EUR 250,000 were collected at a charity auction. Hazanavicius allocated half of them to the UNITED24 initiative, and another half to the Olena Zelenska Foundation, which is directly involved in the reconstruction of the Izium Hospital.
The auction was joined by several celebrities, among them are:
actor Tom Hanks who donated a typewriter from his collection;
actress Catherine Deneuve – her cosmetic bag;
actor Alain Delon – a photo from"The Swimming Pool" movie printed on wood;
actress Natalie Portman – some rare autographed posters;
Daft Punk musician Thomas Bangalter has auctioned off a robot helmet from Daft Punk's Electroma.
"Resistance, heroism, humanity, bravery, solidarity – I believe that these stories should be told to people. These are the values ​​that enabled your country to defeat the great and powerful Russia. We need these values, we need to believe that they still exist and see that they still matter in this world," said Hazanavicius.
Before the full-scale invasion, the Izium Hospital could provide services for over 100,000 people. The buildings had been thoroughly renovated and fully equipped.
Earlier, Olena Zelenska Foundation fundraised for the restoration of the Izium Central City Hospital during a presentation in London.
Follow us on Twitter and LinkedIn for more news, stories, and field reports by Kharkiv journalists.