Kharkiv Oblast Under Attack: Russian Troops Shelled Kupiansk with Grad MLRS
01.05.2023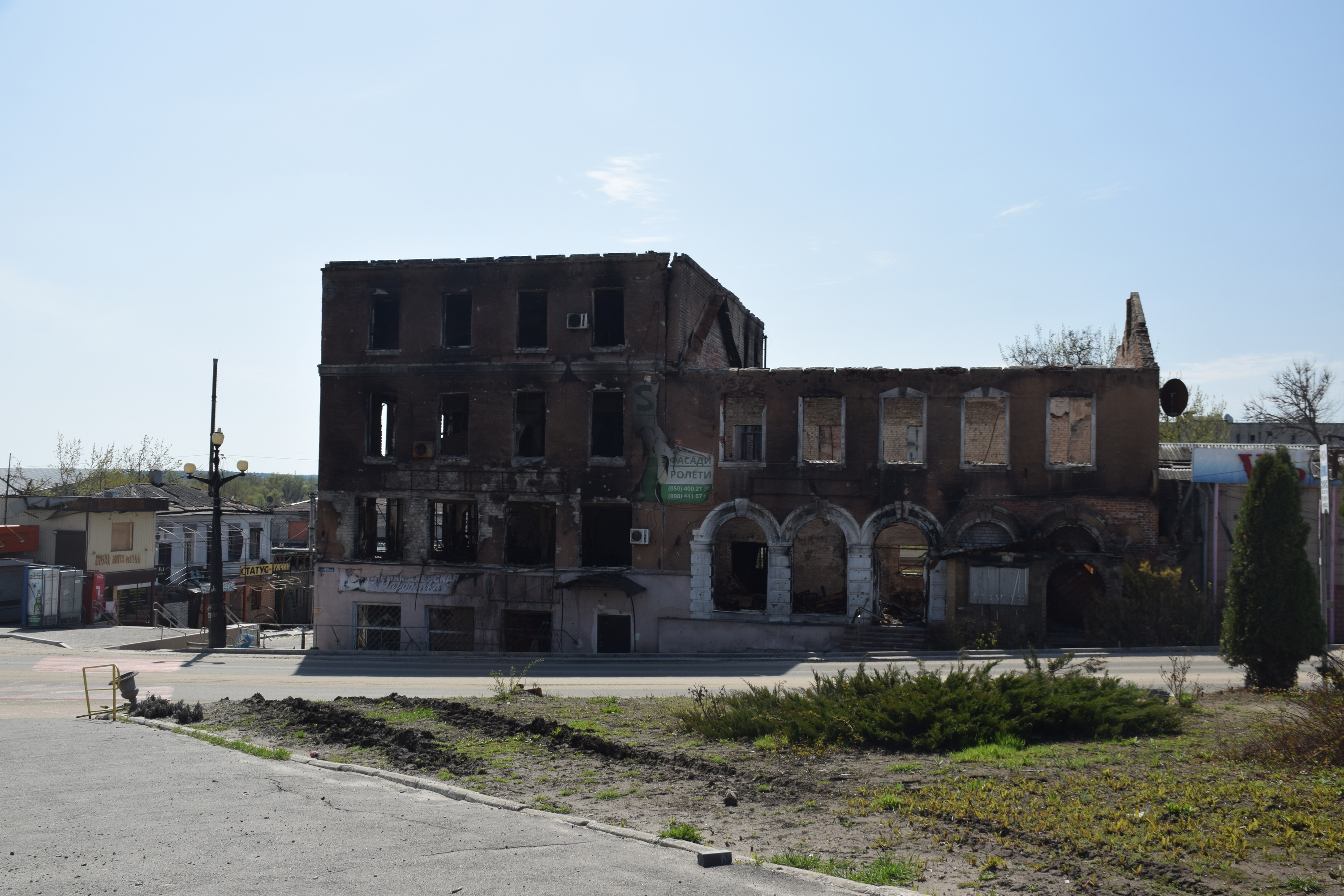 Destroyed house at Kupiansk downtown. April 16, 2023. Kupiansk, Kharkiv Oblast / Photo: Denys Glushko for Gwara Media
On 30 April, the Russians continued to shell the border settlements of Kharkiv, Chuhuiv, Izium and Kupiansk districts of Kharkiv Oblast. Day 432 of the Russian full-scale military aggression against Ukraine has begun.
General Staff of the Armed Forces of Ukraine
In particular, Russian troops fired at:
Chervona Zorya, Vetarine, Strilecha, Hlyboke, Krasne, Vovchansk, Chernyakove, Loshakove, Kamyanka, Krasne Pershne, Novomlynsk, Dvorichna, Lyman Pershne, Kyslivka, Berestove.
Kharkiv RMA
In Kupiansk, artillery damaged a medical facility, a five-story building and about 14 households. A medical vehicle was destroyed. In the village of Bohuslavka, Izium district, a private house and an outbuilding were damaged. No casualties were reported.
What is BM-21 Grad?
Developed in the 1960s, the BM-21 Grad has become the most numerous and widely-deployed multiple-launch rocket system (MLRS) in the world. Given that a single launcher can fire a full salvo of 40 122 mm rockets over a wide area in under 20 seconds, the name 'Grad' – the Russian word for 'hail' – is fitting. The Grad's simple design and ability to distribute a large explosive payload in a short space of time has led to it being heavily adopted, copied, and adapted over the past 60 years.
For a 122 mm MLRS system, random errors account for a deviation from the target of 110 m x 180 m, whilst systematic errors will account for a deviation of 120 m x 240 m. As a result, errors are likely to account for a total area of 160 m x 300 m, meaning a rocket could land either 80 m in front or behind its target, or 150 m to either side. Clearly, when such weapons are used in or against populated areas, the risk of civilian harm is immense.
State emergency service
Mine clearance continues: over the past day, bomb squads have defused 19 explosive devices. However, the mine danger is still high.
See also
Kupiansk says goodbye to the museum staff killed by a Russian missile. The funeral for the victims of the Russian missile attack took place at the central cemetery.
The Russian military most often tortures people in the occupied territories with electric shocks and beatings. Former military personnel, anti-terrorist operation participants, volunteers, civil and political activists, government officials, and entrepreneurs are usually tortured.