Kharkiv Oblast Received UN Humanitarian Aid
17.01.2023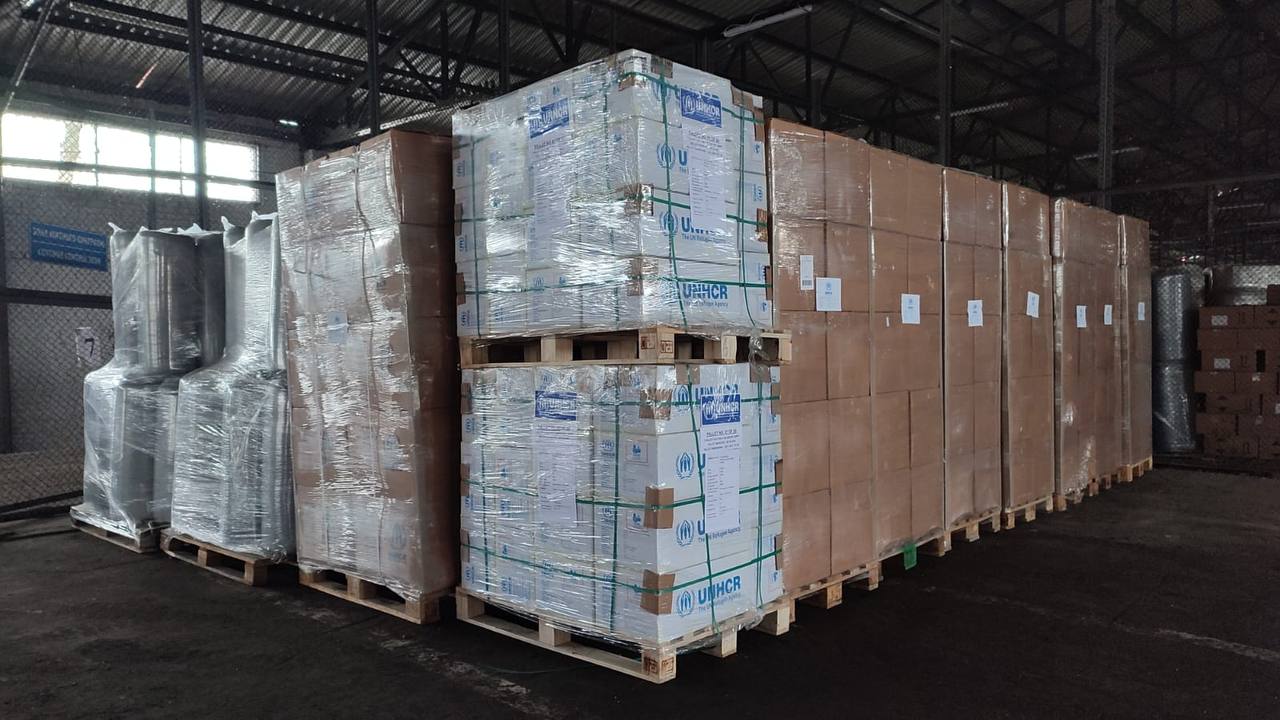 The UN humanitarian aid / t.me/synegubov
The United Nations (UN) humanitarian mission handed over eight trucks of aid to Kharkiv Oblast, reported Kharkiv Governor Oleh Syniehubov.
According to Syniehubov, the goods will be distributed among the communities of the liberated territories of the region.
The humanitarian aid includes sleeping bags, solar lamps, bed linen, blankets, dishes, and other items necessary for people affected by the occupation.
Syniehubov adds that the UN has already provided humanitarian aid to residents of the liberated territories of Kharkiv Oblast. Last week, 10 vans with construction materials, quick repair kits, medicines, clothes, hygiene products, heaters, etc. were handed over to Kupiansk.
The UN Development Programme has already handed over about 270 items of goods and household appliances: microwave ovens, kettles, refrigerators, washing machines, and electric stoves for creating comfortable living conditions in the dormitories for internally displaced persons.
The manager of the UN Recovery and Peacebuilding Programme Nils Christensen emphasized that they would continue to support Kharkiv Oblast even after the war. This year, they will expand assistance for the provision of mobile services, modular structures, and other equipment for territorial communities.
Earlier, special mobile groups started operating in Kharkiv Oblast accepting applications for financial aid from the UN.