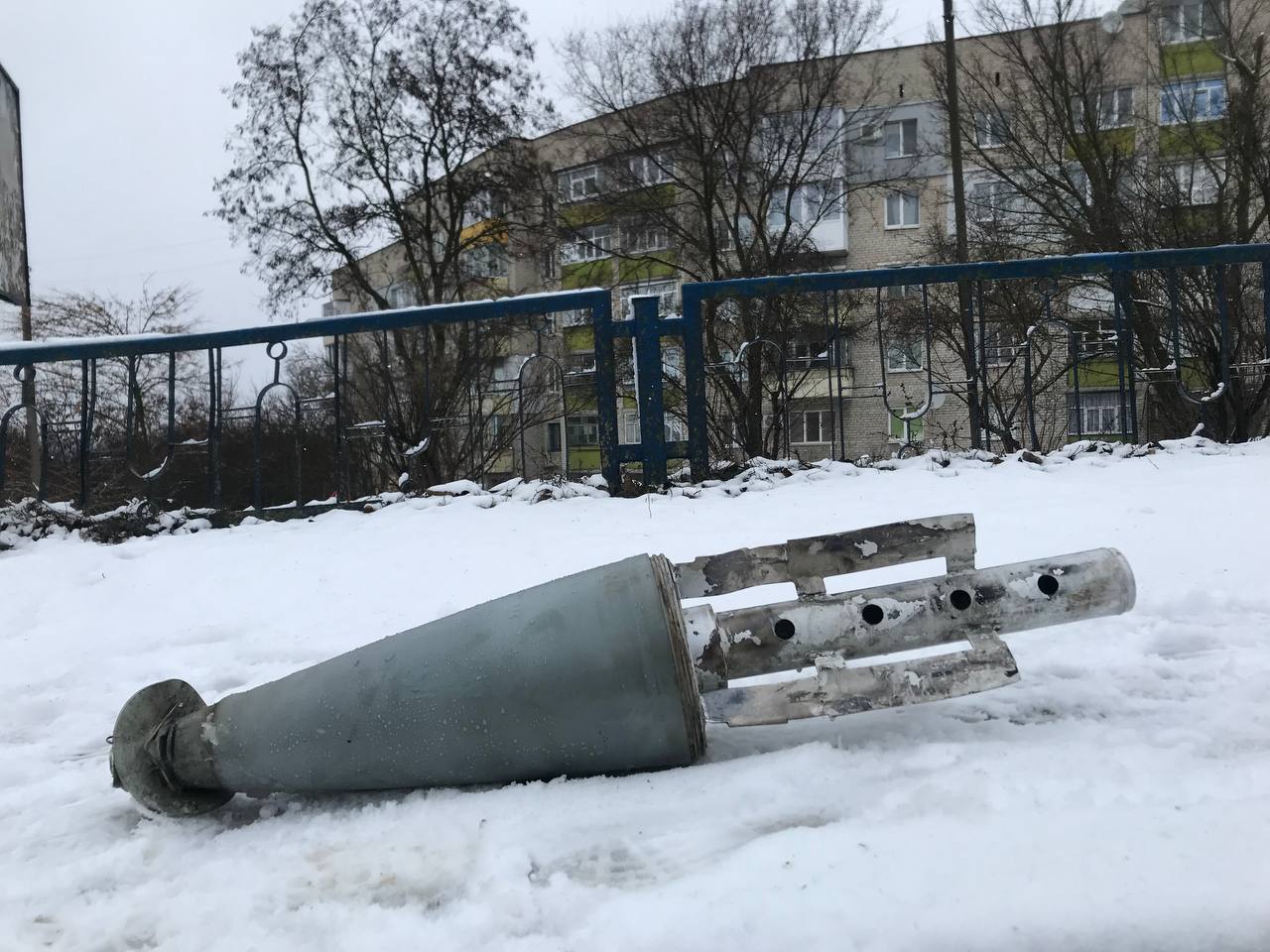 Izium City Under Occupation: the Story of Victor, a Russian Tortures Survivor
Featured
Viktor was crossing the Ukrainian-Russian border in his car. He was leaving tortures, interrogations, and shelling behind his back. Ahead was a long road to Lviv through Latvia, Lithuania, and Poland, check-ups, and humiliation from the Russian security forces. It is his fifth, this time successful, rescue attempt from occupied Izium, Kharkiv Oblast.
My name is Victor, and I am 34 years old. I came to Lviv with friends more than a week ago. We live together now. I am a construction worker and worked at a utility company.
I was born and raised in Izium. Nice city. The city was blossoming with nature and beautiful landscapes. But that was before the war. Now everything has changed.
Before the war, I was a volunteer. Russia came to our territory and destroyed everything. I poorly remember the beginning of the invasion; everything happened very quickly. Did I expect the war? No, I did not.
Since February 24, I might have spent about three hours in the basement. In total. I went there only when there were strikes. I thought that if it was fate, then be it. Almost always I stayed at home with my mother. We fell asleep and woke up to the sounds of explosions.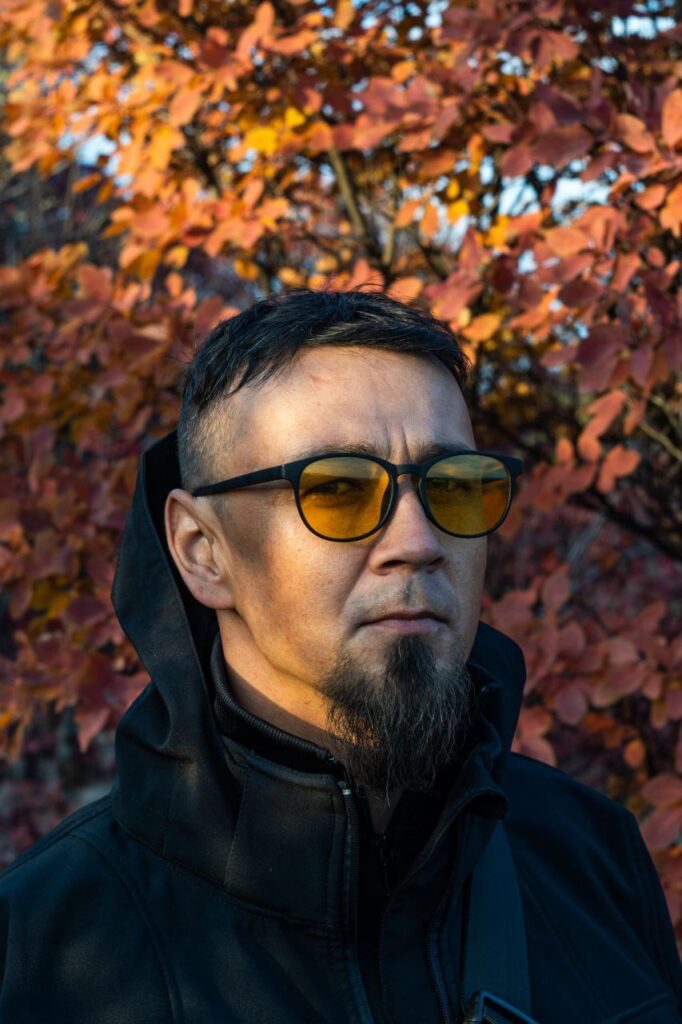 My house is situated in the Honcharivka area. There are private houses, a river, and on the other side of it – the city of Izium. It's a bit far, but I had to go there every other day to visit my grandmother. I had to pass two checkpoints on my way. At first, the Russians checked everything; later they recognized me, and I just showed my passport.
THEY CALLED THEMSELVES "LIBERATORS." THEY SAID, "WAIT, THE MAIN THING IS THAT YOU ARE ALIVE. SOON WE WILL LIBERATE YOU ALL. WAIT A LITTLE, EVERYTHING WILL BE FINE, THERE WILL BE WORK. YOU WILL HAVE EVERYTHING."
Well, your city is destroyed, but they go on convincing you that you have been liberated. Having returned from the city, I was asked if anything was going on in the center, if anything changed. I asked the occupiers back, like what kind of changes, the city is ruined. Despite this, they asked, "And is there light? or gas?".
And water? We did not have it there. However, we were lucky to have a well at Honcharivka. It helped a lot. We could not buy products. People from Kupiansk brought them. They drove up to houses on bicycles and mopeds to sell food. It was quite expensive, but we had no choice and needed to survive somehow. I asked people where I could find some food, to buy at least something.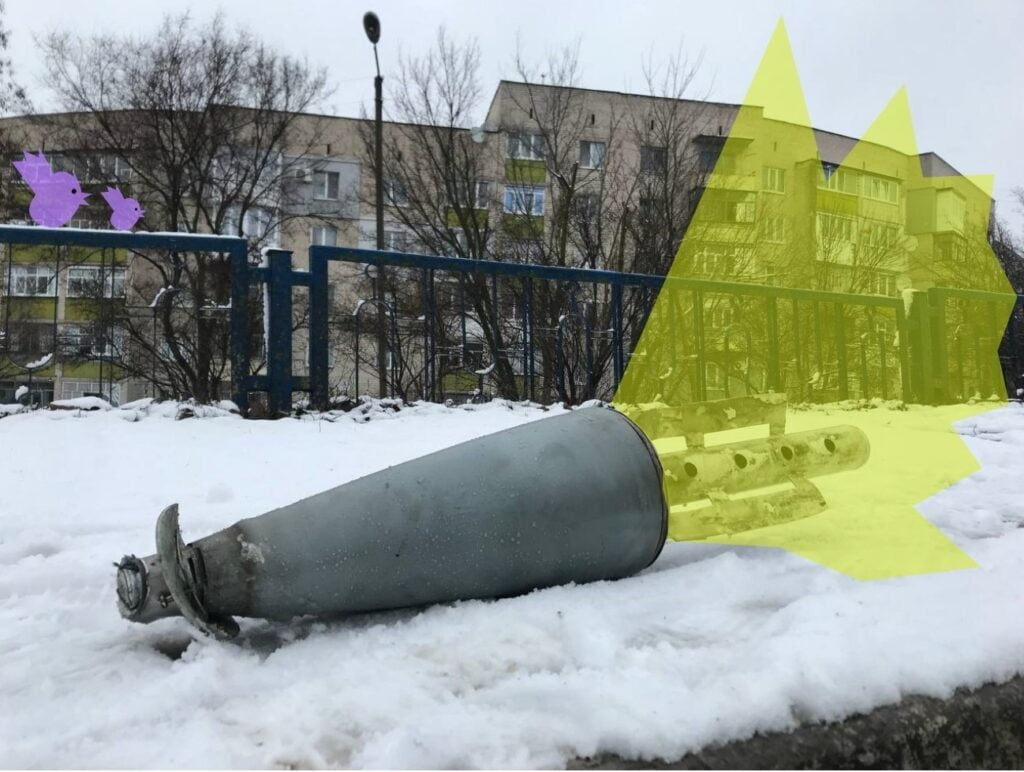 I wanted to tell what is happening in Izium. I photographed burnt houses and broken roads. It was hard to just walk through the park, which had turned into God knows what. The citizens started to clean up the city. They were paid with food. There were also many corpses after the shelling. Then, when there were no rashists in the city, people gathered and cleaned the bodies, and dug graves in the yards. They buried people right where they found them.
There were many snipers in the city. I saw where they were hiding but did not notice them shooting at civilians. Perhaps they were waiting for the Ukrainian military.
Before the invasion, approximately 40,000 people lived in the city. Only 19,000 are left, among whom is my grandmother. She is 83 years old. She hides in the basement to this day. She is afraid to live in the house. Together with her neighbors, they went to the partially destroyed basement of the police station. There are about 17 of them. They cook food on the fire in the yard. Grandmother doesn't even want to go to Honcharivka to see my mother. She does not want to leave her small farm: there are cats and dogs.
Now the connection with Izium is almost lost. There are separate places you can call from, where the Vodafone operator is working.
I don't know if I can talk about it, but rashists kept me "in the basement" for three days. Before the war, I was neutral towards the Russians, but it changed after that basement. I started hating them even more than after they destroyed my city.
My friends and family knew I had been captured. Mom saw everything. The occupiers arrived on the morning of May 9. I was talking to a neighbor. I saw the car turn around and stop near my house. Of course, I approached to ask what the matter was, and showed my documents. After that, the occupiers in balaclavas and military uniforms tied me up, blindfolded me, and drove me in an unknown direction.
ON THE FIRST DAY, THEY GAVE ME NOTHING TO EAT OR DRINK. THEY DID NOT REMOVE THE BINDING. I HEARD THERE WERE OTHER PEOPLE THERE.
I think someone betrayed me, spilled the beans, and told something suspicious. People started slandering each other. You see, no one told me the reason why I was taken for interrogations. They bullied me, pressured me, tried to break me psychologically, but I went through all this and survived. They wanted me to find out where the positions of the Ukrainian Armed Forces were.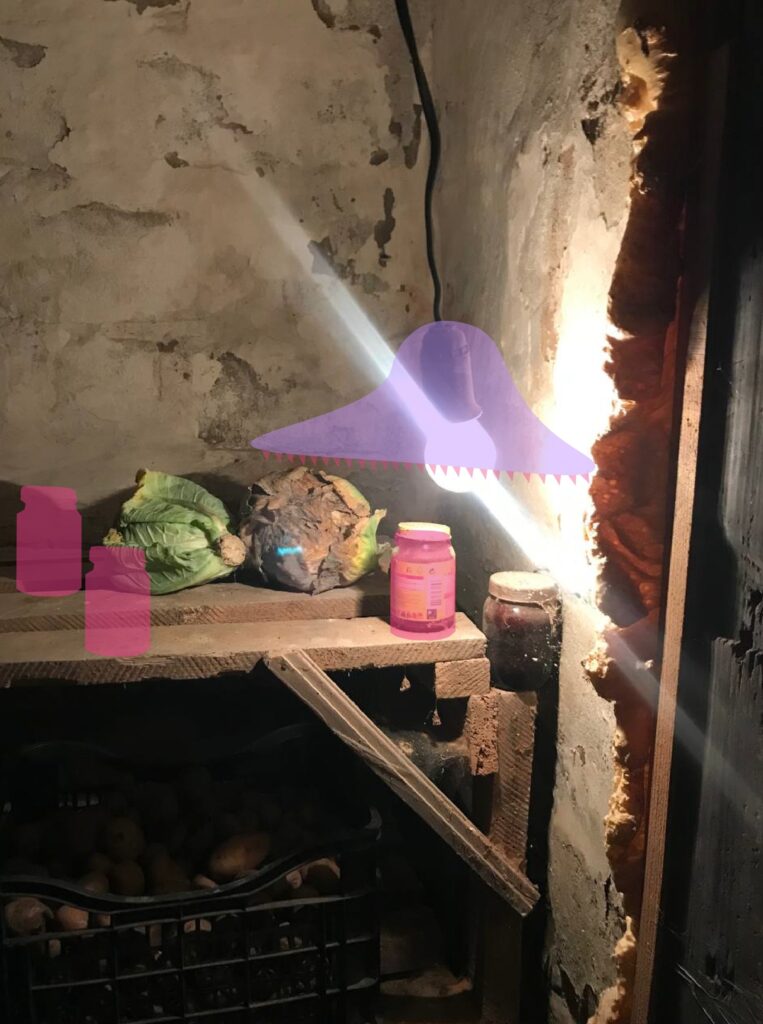 Interrogations were conducted by one person. Sometimes two. They removed the bandage during that procedure. They put pressure on me, "Maybe you really know something? Can you tell us something about someone?". They bullied me according to the answer. I had two seconds to answer quickly. If I was not in time, they hit me immediately. So that the next time I wouldn't think long.
For some reason, I was called the "right sector." When I started talking about the position of the military, they accused me of treason to Ukraine. I had already tried to leave the city before. The Russians knew about it. They asked why I was trying to leave. They said, "You do understand that you will fight against us? They will push you to the front line. You are considered a traitor."
The condition of my release was information. I gave it to them. They checked it and said that I was "clean." The next day, May 12, I was released.
I know the occupiers offered money to the citizens, even some of my friends. They asked to work for them, to participate in the management of the city. I didn't receive such an offer.
SOME IZIUM PEOPLE WERE WAITING FOR THE "RUSSIAN WORLD" TO COME INDEED. THERE ARE MANY PEOPLE TRYING TO SERVE THE RASHISTS. THERE ARE SUCH PEOPLE EVEN AMONG MY NEIGHBOURS. IT IS HARD TO UNDERSTAND, BUT THEY DO EXIST.
After my releasement, I stayed home for a week and did not appear at checkpoints. Mom waited and truly believed I would survive. And I did. Mother did not leave Izium, and neither did grandmother. She said, "How can I leave my house?". She refused to go, no matter how I begged her. There were many strikes near our house. The doors and windows were broken, and the fence was cut, but it was still possible to live.
I have no idea how things are going there now, and whether my mother is alive. She doesn't call. She had two strokes, she can't walk well, and she must go downtown to make a phone call. Anyway, we've got nice neighbors who can help. I asked them to look after her.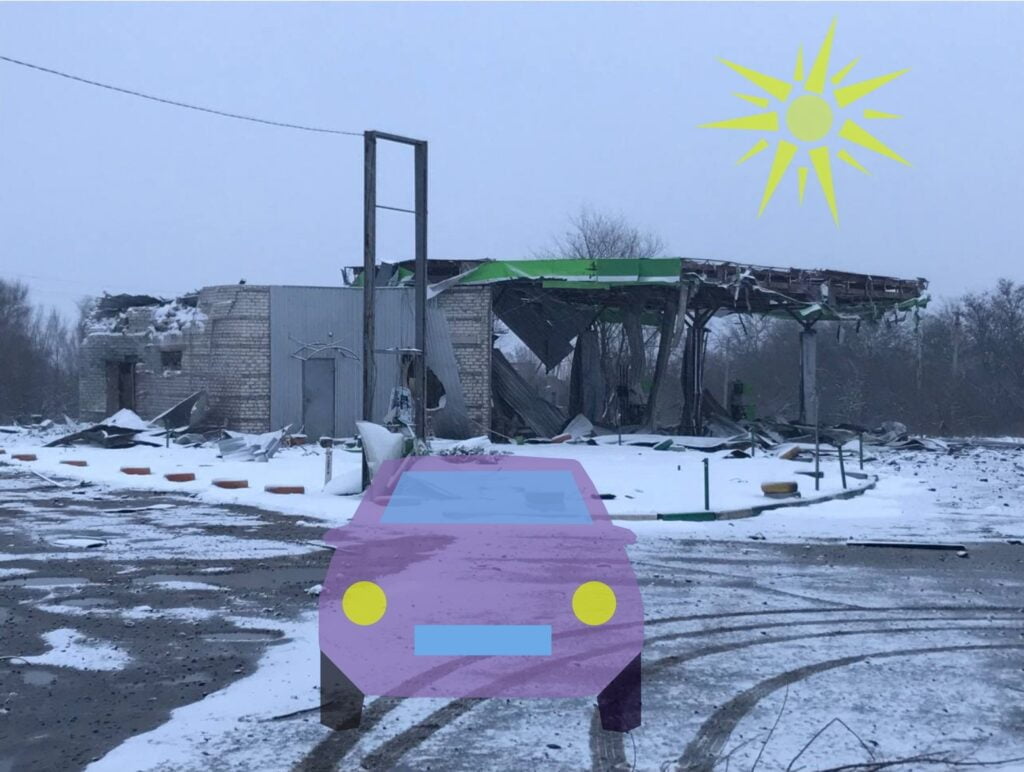 Looting? Oh. I often saw people take away carpets and televisions, drag them and take them out of the city. There are a whole bunch of soldiers there: both Buryats and Chechens. They break into the houses of those evacuated. They drive around and check apartments to see if there are people. They shoot at the locks. Sometimes they settle in. They kick the garage doors. They don't care if anyone sees it.
However, when you take food or medicine, even some diapers, to give it to a person in need, you are called a looter. They find these things at the checkpoints. They ask where you got it. What can I say? The city is ruined. I have money, but I can't buy anything. There were also cases when they took even some necessary things, while at the same time some girls were walking through the checkpoint and they said, "Maybe you need something? Look how good we are! Take it if you need it." You see, they take it away from you, and give it to others and feel satisfied. Such is their humanitarian aid.
There were rumors that it was possible to get through Balakliia to Kharkiv, to Dnipro, and further. I tried. My friends got into my car; we drove towards free Ukraine. Having covered almost the entire road, we were stopped at the last checkpoints and ordered to turn around. We drove back disappointed and depressed. It happened four times. After the last one, we decided to go through rashists' territory.
Through Kupiansk, together with a friend's family, we went towards the border with Russia to the Logachivka checkpoint. There were five of us. We got in line at 2 p.m. and passed it the next day at 5 a.m. There were not many cars. About 20, but the Russians for some reason interrogated each person for 15-20 minutes. They looked at the documents and took people to the office. It seems to me that the FSB was conducting the interrogation.
We talked to people in line, and they scared us that Russians can somehow find even deleted files. My friend and I didn't want to take any risks and we threw away our smartphones. I was subscribed to Ukrainian news and had many photos of the city. I kept only a push-button phone.
They didn't keep us long. By the time it was our turn, everyone was tired. Although they asked, "Why are you going? And where? From the shelling? And who shout you do you think? What do you think about what is happening now?". They convinced us to return, "You will be mobilized immediately and will fight against us." They convinced us to stay because we will be considered traitors.
In Russia, the traffic police constantly stopped us. Security forces took us to take fingerprints and pictures. They even took DNA samples and undressed us. They checked if we were not Ukrainian soldiers. That is, they were looking for specific bruises and tattoos.
We were on our way to Latvia. Although it was very far and we needed gas, we had money. We exchanged hryvnias for rubles and bought some fuel. We had a navigator.
Crossing the border with Russia was easier. They did not call us one by one to the office; only checked the bags. Although I was no longer afraid of anything. Is there anything to fear if you got alive from hell?
In total, we drove through Russia for two days. Then Latvia, Lithuania, and Poland. Today I temporarily live in Lviv.
I AM ABSOLUTELY SURE I WANT TO LIVE IN UKRAINE. I BELIEVE IZIUM WILL ONE DAY BE RESTORED. INITIALLY, OF COURSE, THE UKRAINIAN ARMY WILL WIN IT BACK. I'M SURE IT'S A MATTER OF TIME.
Viktor was forced to get rid of his phone, together with all photo and video files. In the article, we used his friend's photos, the one living in Izium at the same time as Viktor. Illustrations for Gwara Media were made by Olesya Terletska.