GwaraDaily. Latest News from Kharkiv and Ukraine: September 5
05.09.2022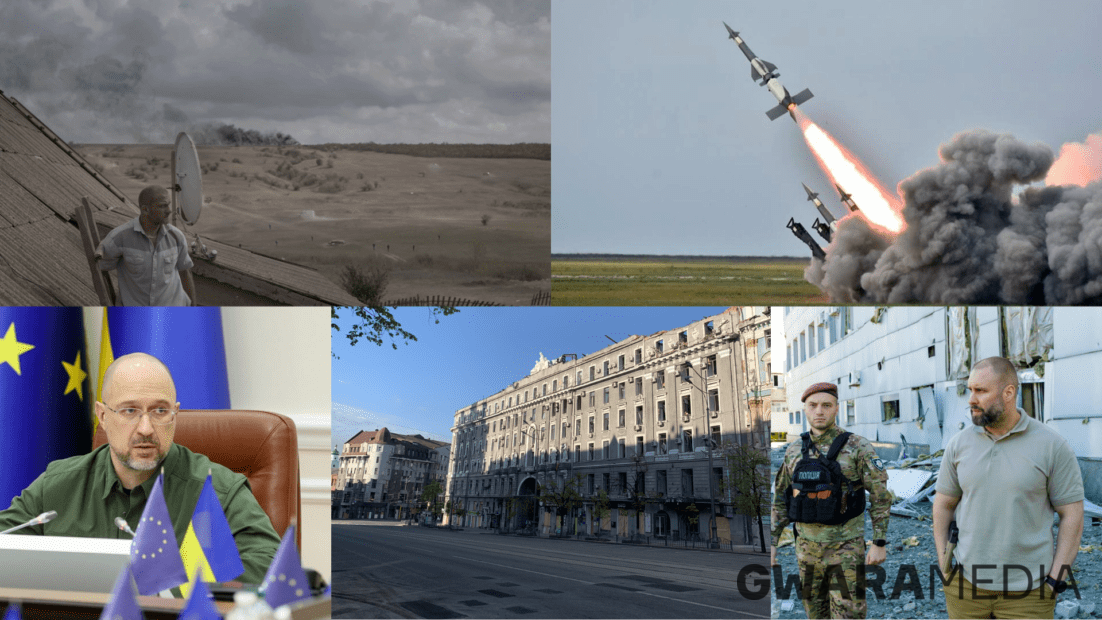 Gwara Media publishes a short digest of important news from Kharkiv and Ukraine on September 5, 2022. To find out more, follow the link. Briefly, clearly and precisely.
Governor: No Shelling of Kharkiv Was Recorded This Night
However, a day ago as a result of a rocket attack by Russian occupiers, 3 people were injured in Novobavarskyi district of the city. The rocket hit the ground, but the blast wave damaged private houses and a 10-story apartment building.
Ministry of Culture Documented 500 Episodes of Russian War Crimes Against Ukrainian Cultural Heritage
Ministry of Culture and Information Policy has documented 500 episodes of Russian war crimes against Ukrainian cultural heritage. Several dozen more such episodes are under review.
Ukrainian Air Defense Shoots Down up to 70% of Russian Missiles
Despite its moral obsolescence, the arsenal of Ukrainian air defense forces is one of the most powerful in Europe. The Armed Forces were equipped with Soviet-developed anti-aircraft missile systems 9K37 Buk, S-125, and S-300, as well as their upgrades.
Ukraine Submitted Drama Film Klondike to Participate in Oscar Selection
The film is the only one to represent Ukraine in the selection for the most significant film award. According to the film's plot directed by Maryna Er Gorbach, a young couple who live in eastern Ukraine close to the border find themselves between two warring parties. People living in this zone are forced to leave their homes to escape.
Ukraine's Prime Minister Convinces EU to Ban Russian Citizens
Shmyhal dismissed the EU's tentative first step on Russian visas the previous week, when foreign ministers agreed to suspend a 2007 visa facilitation agreement with Russia — a step that will make the visa process more onerous and costly, but not eliminate it altogether.