"Both people and yards are doing well": Iana Boitsova about the School of Neighbourhood Culture in Odesa
23.01.2021
Last time we talked to Iana Boitsova about the cultural heritage that can be preserved through 3D technology. Today we will discuss how such preservation can be done thanks to the courtyards. Odesa courtyards.
You are working on the School of Neighbourhood Culture project. Please tell us more about it.
The School of Neighbourhood Culture is the idea of reviving Odesa courtyards. Odesa courtyards are located in old houses, and the way people treat their yards and houses directly affects whether the cultural heritage will sustain.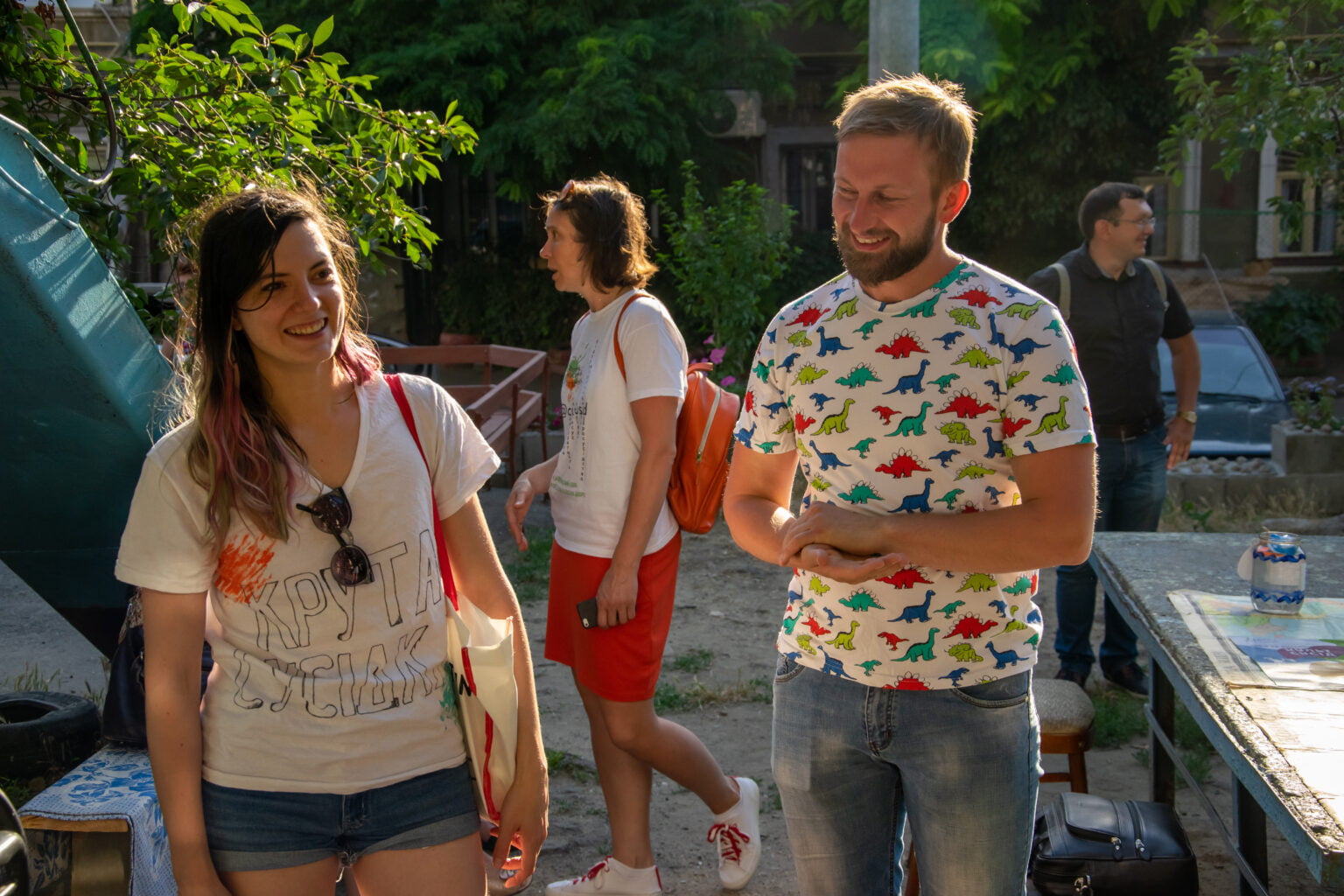 The idea of courtyards was for me such a great solution for a non-standard urban idea. In fact, we are working with the same problem as Pixelated Reality, but not technically. My task as a partner, in addition to organizing the learning process, is also the sharing of values. The values of good neighbourliness.
The way people treat their yards and houses directly determines whether the cultural heritage will sustain.
How did it all start?
The School of Neighbourhood Culture was founded by several public organizations in Odesa. For example, the NGO Interested coordinates Dvir-Scena (Yard-Scene), art venues where young musicians and theatres can perform and find their first audience. Another partner, the Odessa City Development Fund, is a non-governmental organization that helps to organize an idea and find funding for it. That is a kind of public consulting.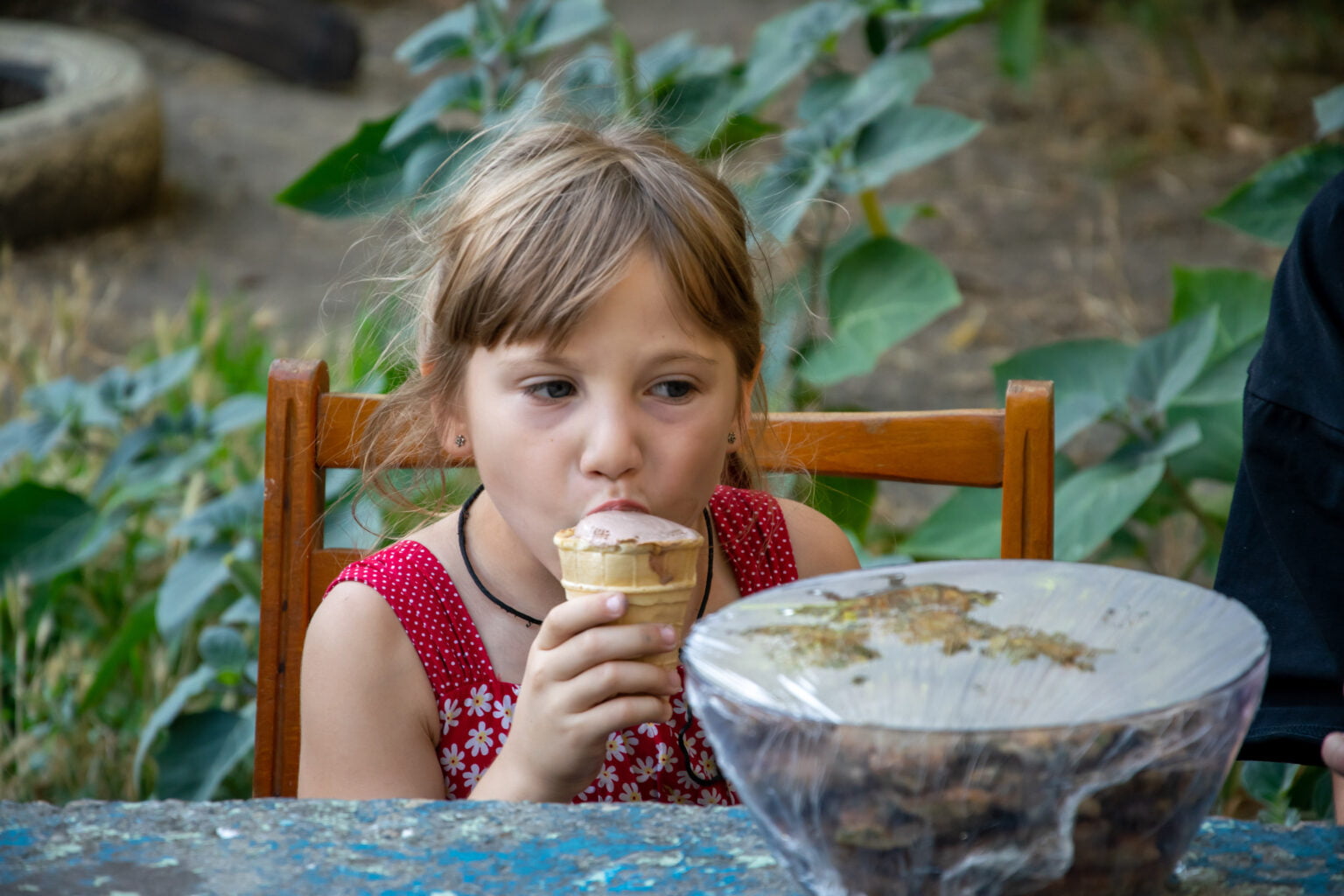 The Foundation decided that Dvir-Scena could be turned into a cultural idea, a curriculum in which all the yards of Odesa are involved, where neighbours will unite, practising neighbourly communication.
What makes the atmosphere of Odesa courtyards so special?
Odesa courtyards are not just a brand of the city, but also an element of the atmosphere of that Babel Odesa, with which all the myths or stories of courtyards are associated. This is about a moment when housewives bring home-cooked food, everyone around knows each other, some laundry hangs on clothes pins overhead, and at the bottom, outside, everyone celebrates without any quarrels. We strive for that living image of good neighbourliness, which brings pleasure to reproduce it again and again.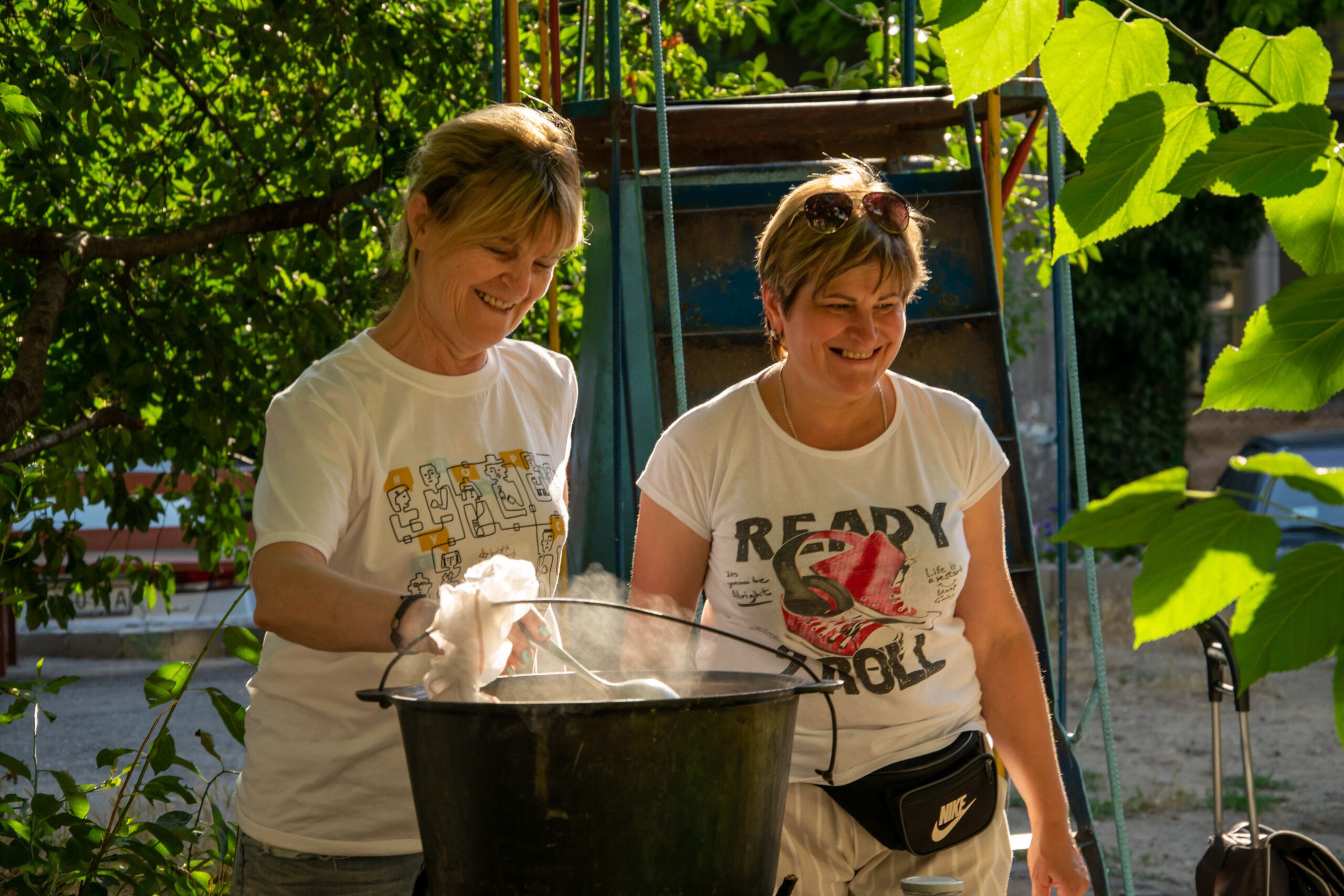 Although I am more interested in historical courtyards, the Odesa spirit can be found not only in courtyards made in Italian or French style. This spirit is just as easily replicated in high-rise buildings.
To gather outside, to bring some home-made food and to let children play around the table is enough to create the atmosphere so that everyone feels it.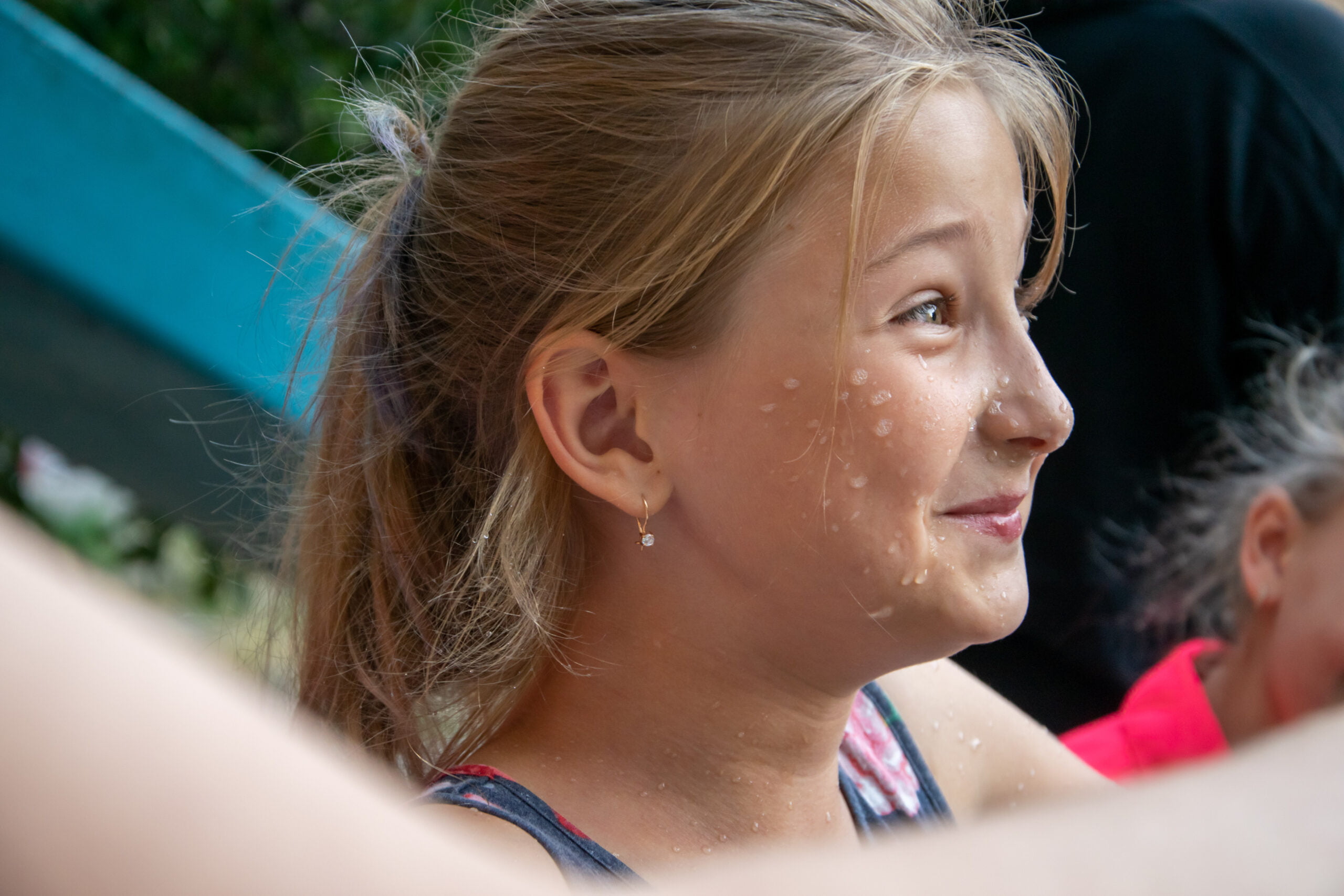 How old is The School of Neighbourhood?
The School of Neighbourhood is held for the second year in a row. Last year at 9 am, people came to the intensive training, spending a month and a half of non-formal education. There were lectures from historians, urban planners, local activists, restorers, psychologists. People were taught how to avoid conflicts and learn to communicate properly with each other, with those who live nearby.
This year, if not for quarantine, nothing would ever have forced us to go online or transfer this training to the virtual world. However, we found a cool, quiet lively alternative in the Notion. Such a format filled with people and their thoughts looks similar to a conversation. The lecturer reads less and talks more. As a result, there is a record that a person can review, as well as a synopsis of his or her notes.
We also have two more events offline this year, and so far it's all until September. Adhering to the quarantine conditions, we organize small presentations for 10 people, which take place in the yards. It reminds me more of a press conference format.
Who and how came up with this idea?
Dmytro Kovbasiuk, who started from his yard on Zhukovs'ka Street, 43. He decided to turn it into a stage.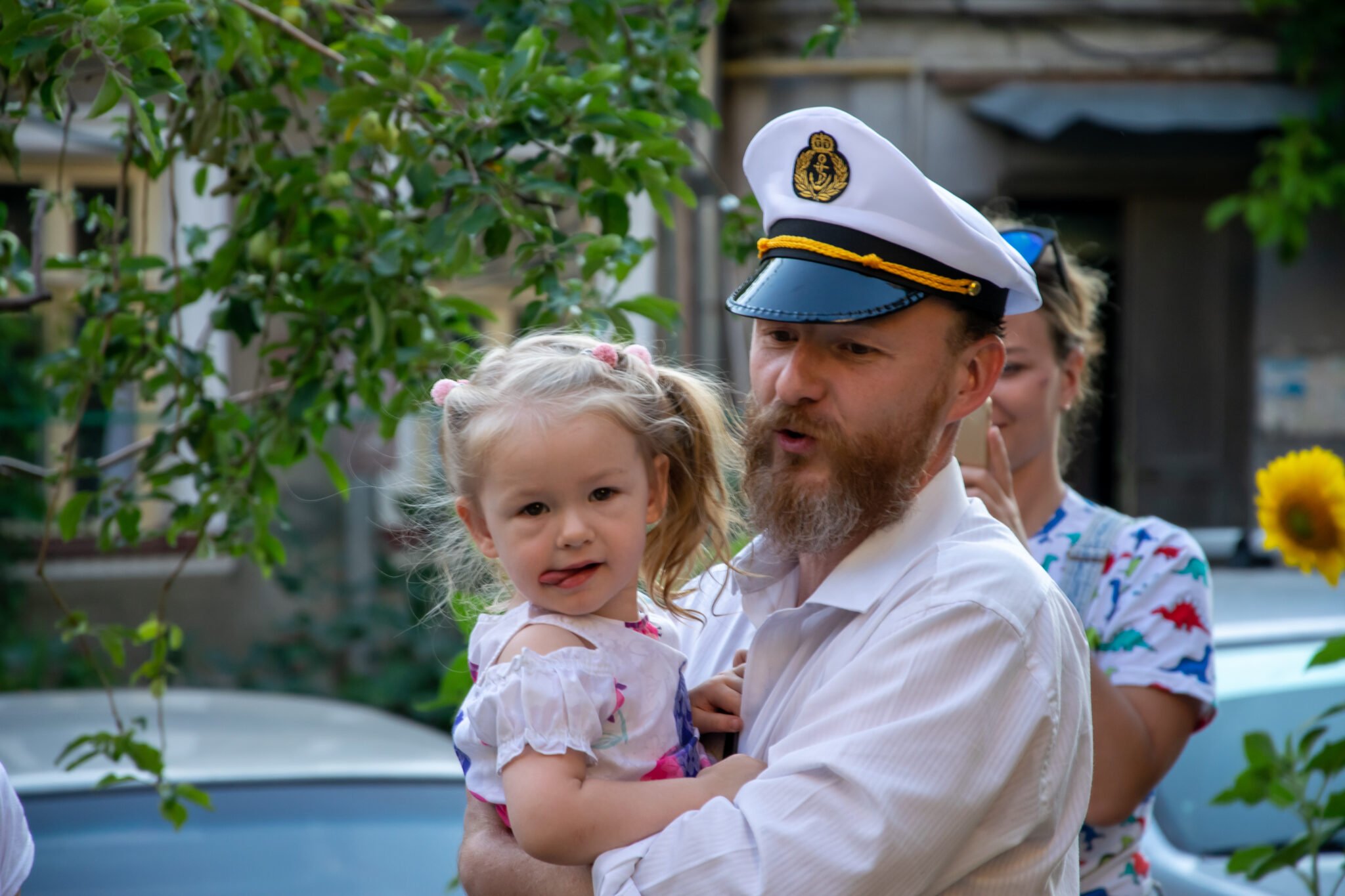 In his "well courtyard", there was a ruin from the Second World War, represented by one house without a roof. The local authorities did not want to do anything with it but demolish and build a twenty-storey building on its place. Then Dmytro and his neighbours decided that they would create Association of Co–Owners of Multi–Storey Building and dismantle construction materials in the yard. When they did it, they saw that the terrible ruin that stands in this yard looks like an amphitheatre and can be turned into a theatrical stage with decorations. From this idea the reincarnation of the courtyard, so to speak, began. And last year, on September 28th, we had a full-day festival that brought together 17 yards from the same Zhukovska Street.
What impact do you see in the lives of people within the School of Neighbourhood Culture?
This program significantly helps to relieve aggression and depression in society. Now not only Ukraine but the whole world can be called a place of cataclysms and constant changes. And we know how drastically changes can affect our lives.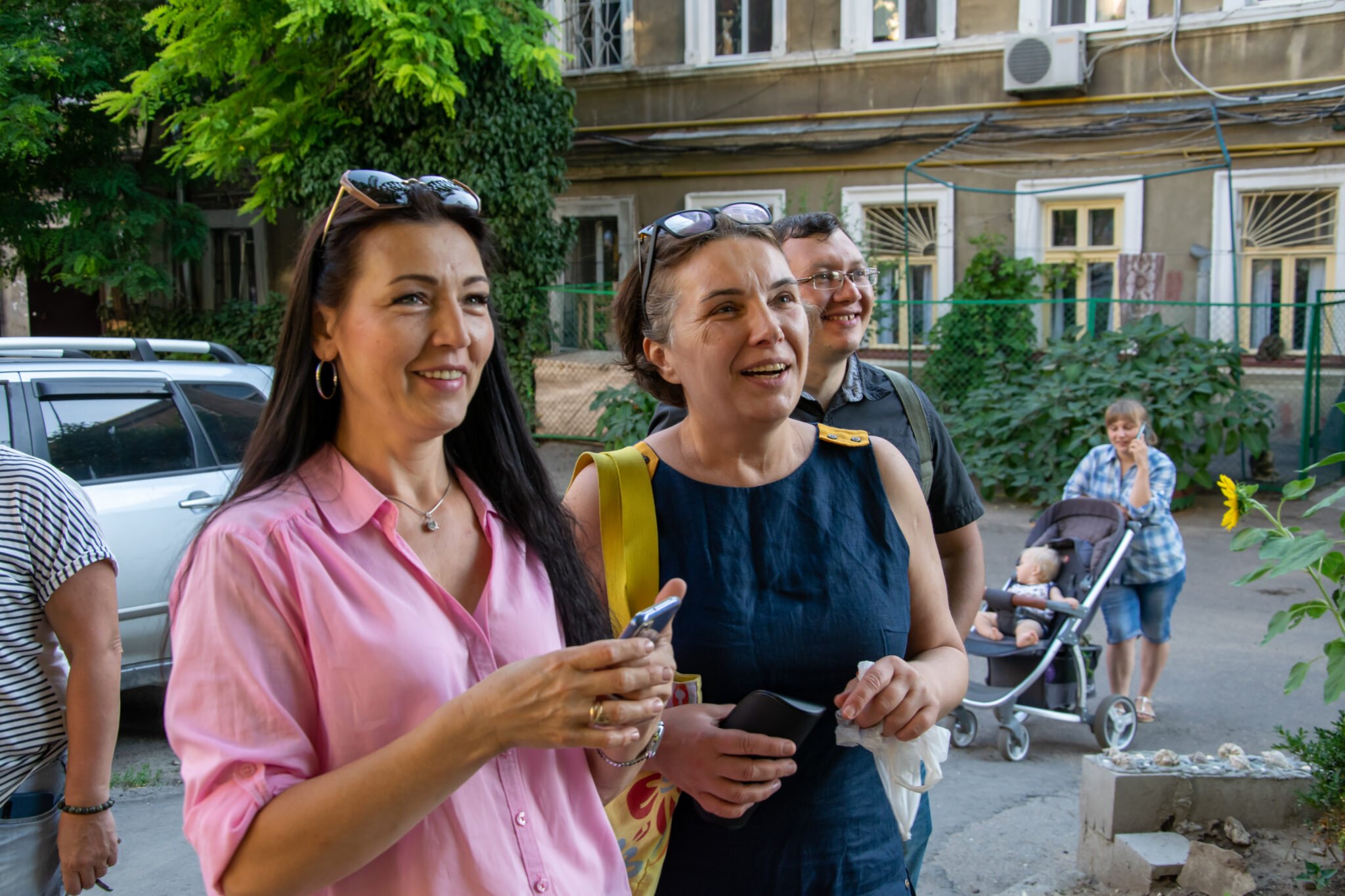 When there is such a thing as a simple relationship or emotion, where everything is clear, it can be a joy for people. It is very important to go beyond your problems and move into the reality of others.
We noticed that people also started to look after their yards more. The result was both a physical and non-material effect of good neighbourliness.
Both people and the yards are doing well. I see this as a way to transform society.
What are the plans of the School of Neighbourhood Culture?
Last year we worked with 10 yards, and this year we want to attract another 15 new yards. Why are we focused on the quantity?
We want each district to have such centres of culture, sports, eco-activism, where people know each other, have common values and share them with a help of School, thus supporting their communities.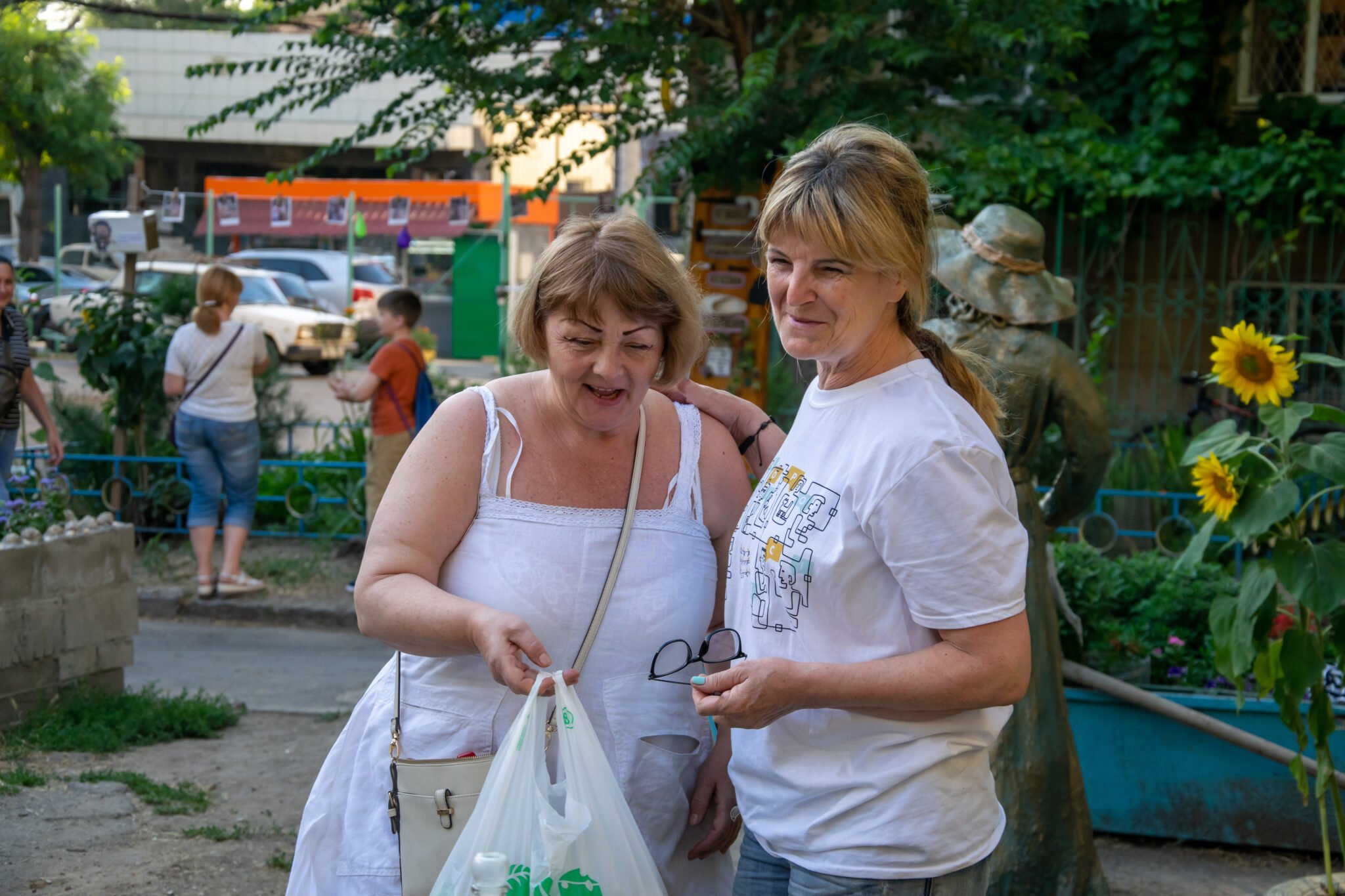 Yes, even if nothing works, there is a yard where you can go and hang out there.
In a crisis period, this is a response from urbanism for which no one expected. It turns out that super locality works, and small initiatives bring sustainability. We did not expect this.
Can the preservation of cultural heritage begin in the courtyard?
Yes. For example, you can reconstruct the facade or apply for the initiative 1000 Doors of Odesa.
You can raise money by teaming up with your neighbours to co-finance the restoration of the building, e.g. the restoration of the balconies. Restoring a tradition you used to practice is another way to preserve cultural heritage.
The School of Neighbourhood Culture is not just about direct activism in the yards. Neighbours who come together with shared values ​​can become more active in communities and donate, for example, money, resources, or clothing to charity.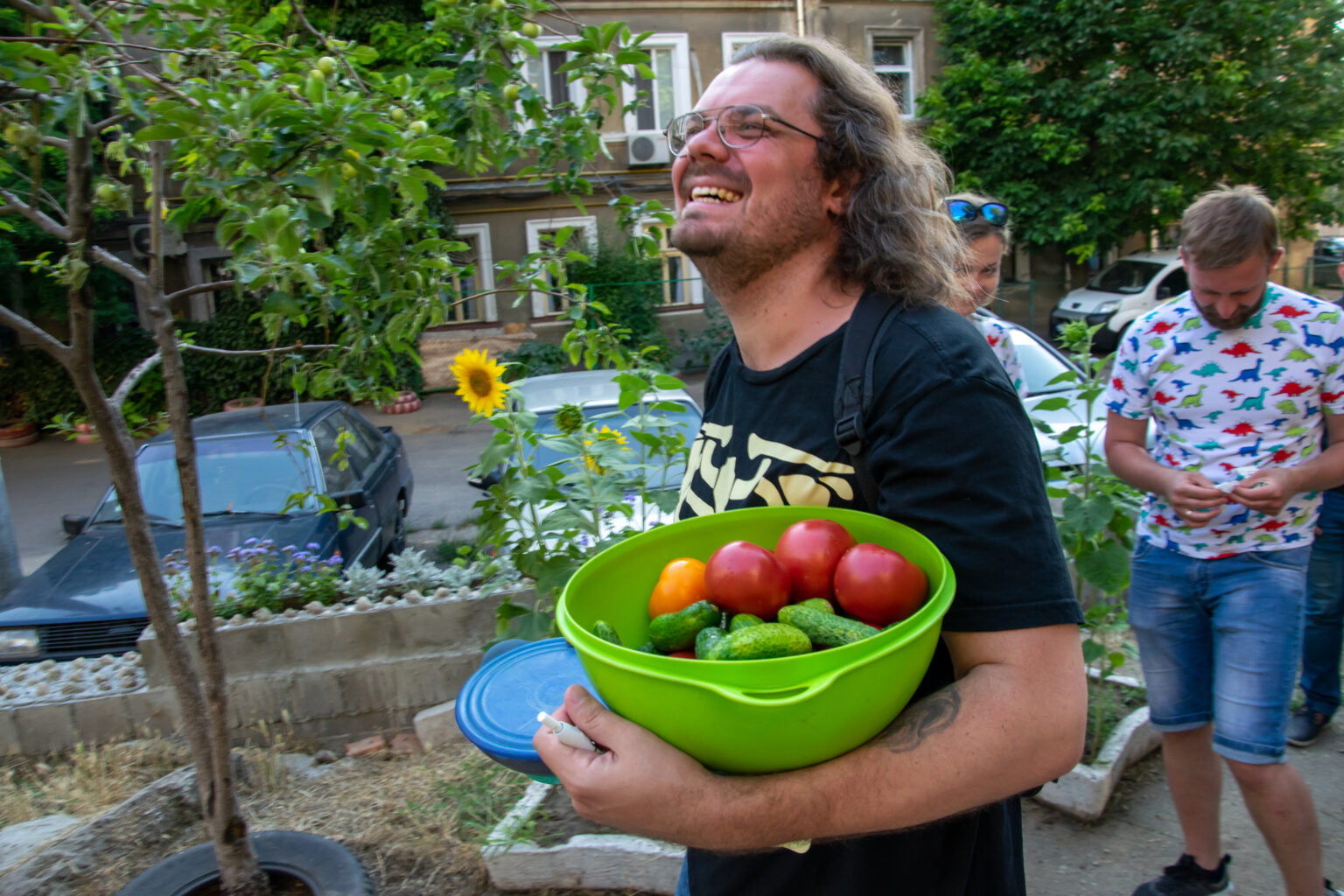 To make suggestions of such a sort in your community is good: "Hey, let's get together and support the restoration of the old house". When there is a previous communication with the same values, it is always a different matter compared to the situation when you just knock on a closed door.
We form an initiative through which people continue to communicate with each other, without us. Good neighbourly relations between people are like bridges on which Odessa stands and develops.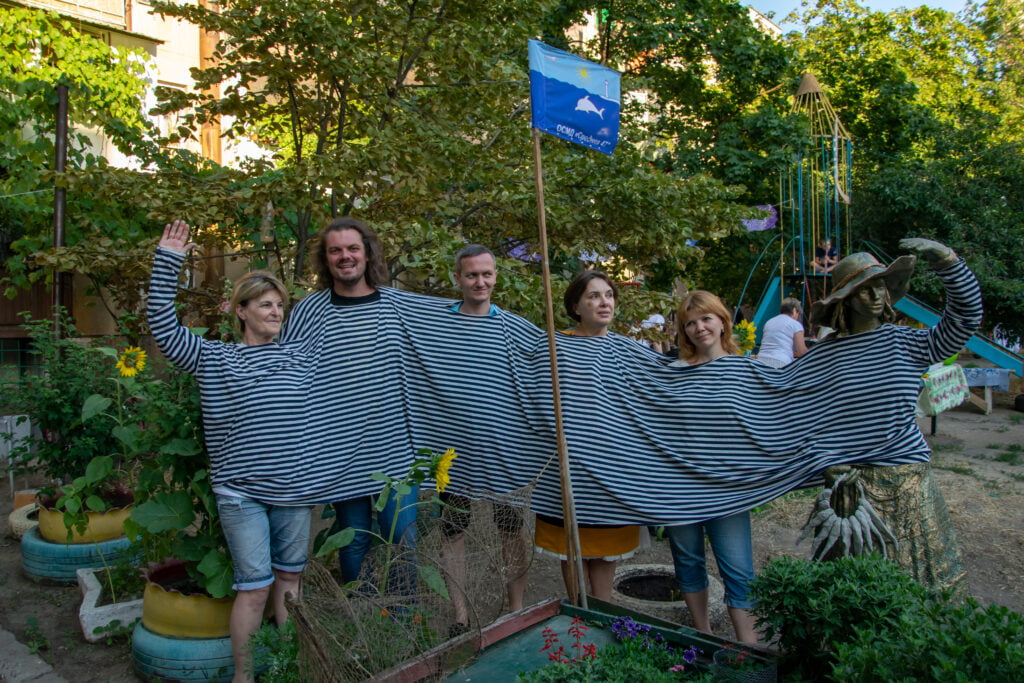 Where can we follow your news?
On Instagram or Facebook pages.
A special cultural heritage is also left to us in the form of postmodern Soviet buildings. Read an interview with a filmmaker who made a movie about the balconies of such Soviet buildings; the picture reveals how a fascinating personal story is hidden behind each balcony.