Human story behind every balcony: an interview with Roman Blazhan – the director of "Enter through the balcony"
19.01.2021
"If each of us did something good for our home, how beautiful the entire city would be…" – these words are to end the teaser of the Ukrainian film about balconies and to begin our interview with Roman Blazhan. Director, producer, co-founder of the video production company Minimal Movie, among whose projects is the film Enter through the balcony. This film, as it turned out, is not just about balconies.
Why balconies?
Balconies are usually not tied that much to the outside world. Sometimes they even create a kind of dissonance with it. Our film is a continuation of the story about balconies, which has begun in Sasha Burlaka's book Balcony Chic. It reminds of a public dialogue that has begun with a reader and will now continue with a viewer.
In addition to the fact that balconies are visual, they are also represented as a local phenomenon, with the help of which you can tell the world more about Ukraine and learn something new about yourself.
We like what we got.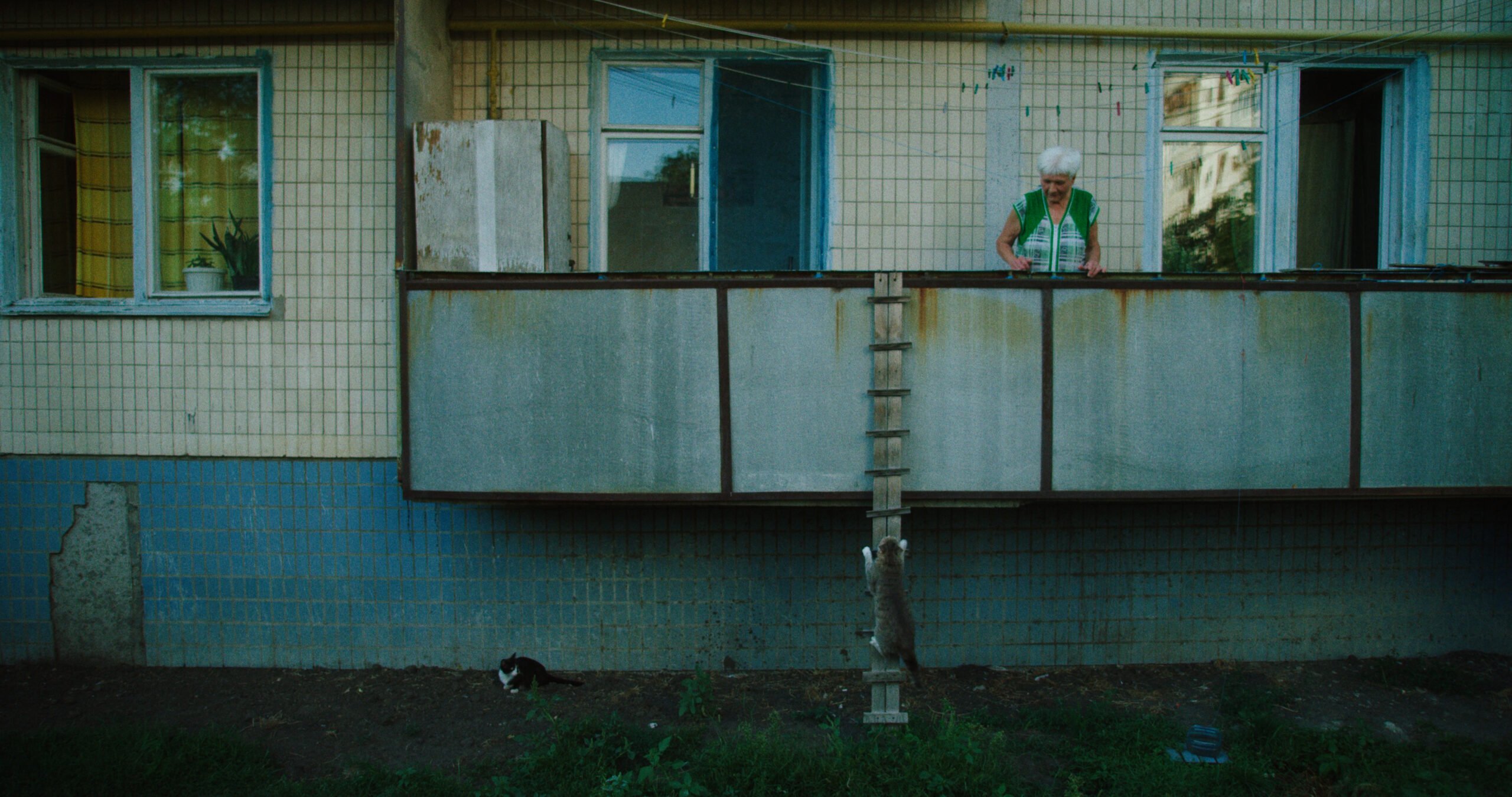 Tell us a little about your creative path. Why are you making films now and what inspires you?
My creative path is a story of constant coincidences, but at the same time, nothing was accidental as I'm looking back at it.
I am a financier by education, I worked at a bank. My career progressed well until I was in my mid-30s. Then I began to rethink my life and what I really wanted to do.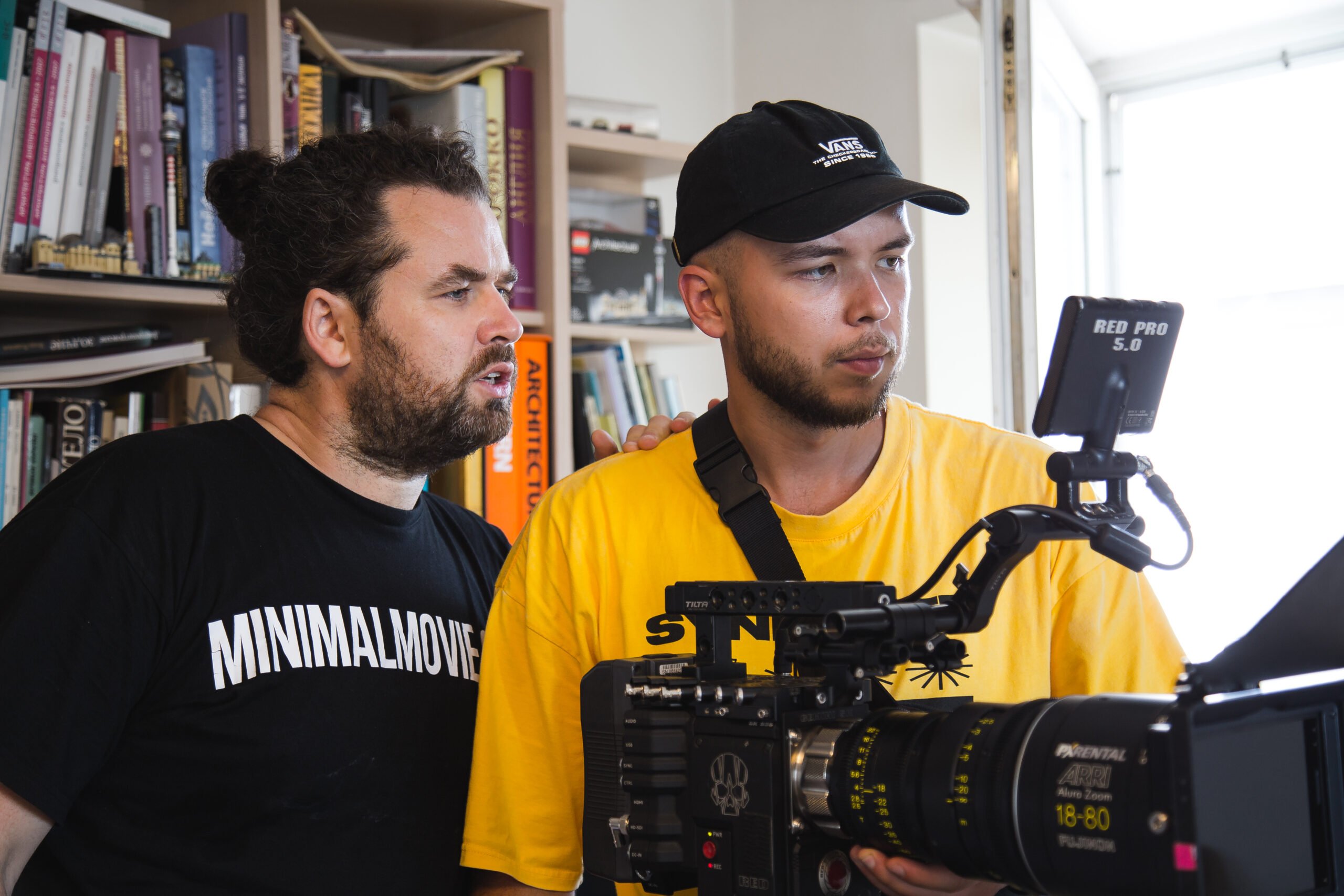 I met Misha, who told me about video production, as he was doing it at that time. I thought it was interesting and could also be used in the business world because today documentary film is constantly evolving and growing. Misha and I are looking and moving in the same direction now. It is important.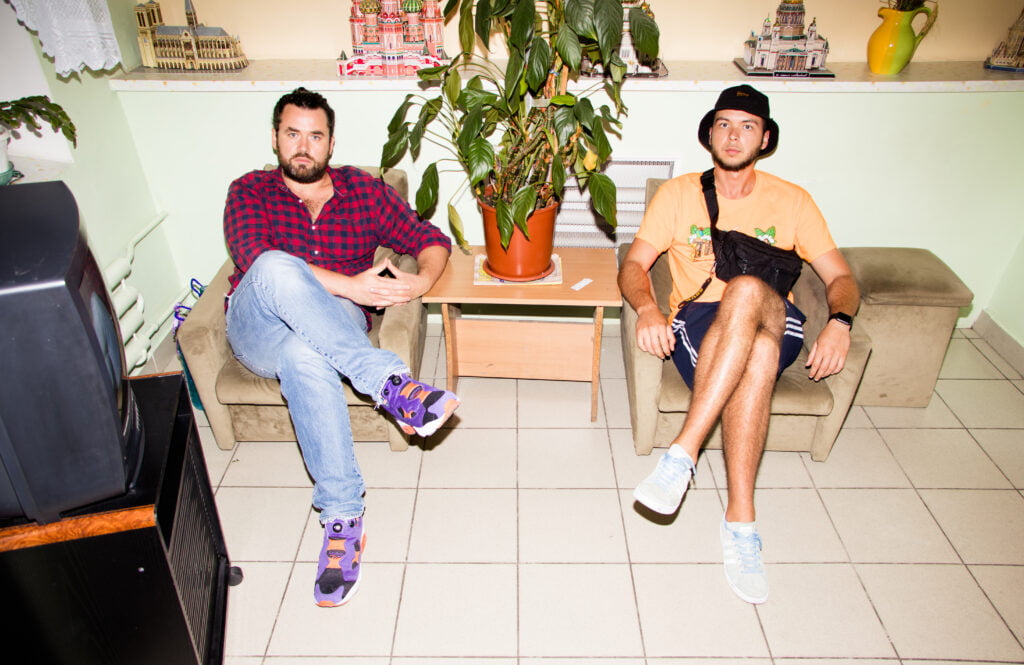 What is the vision of Minimal Movie?
Why does it have such a name?
We have been working on this project for five years. Our team loves to immerse themselves in the concept of modernist architecture, come up with solutions, that fit into the space and at the same time which are connected to the surrounding context.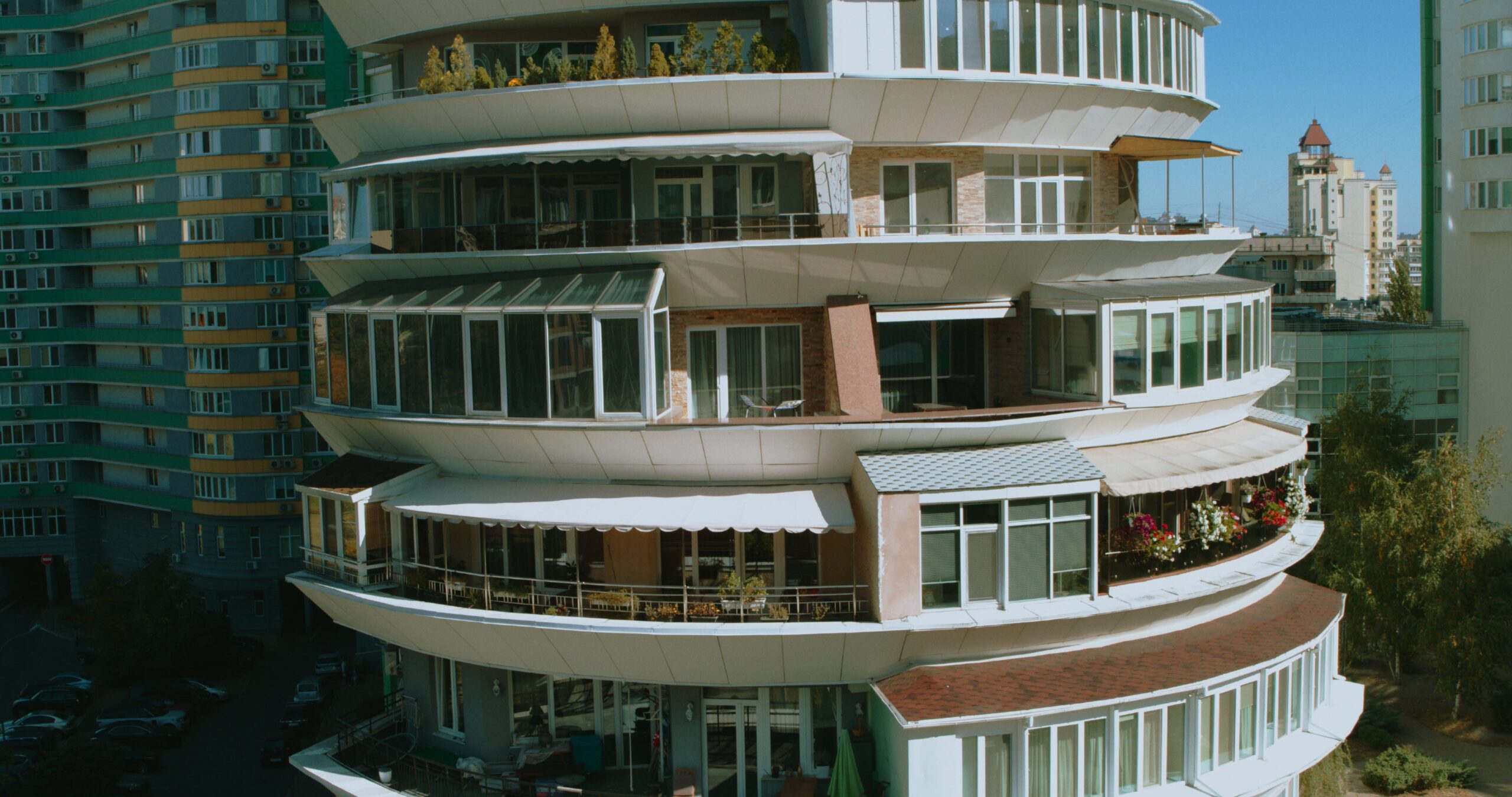 We also promote our vision through video advertising. We have our own view on how one can sell a product, its idea. For example, you can do it through real people's stories, not the actors' game. To call us Minimal Movie was Misha's idea. Together, we believe that video products should be minimalist in timing, visual solutions and its message.
What audience are your films aimed at?
From the very beginning, our team focuses on the international audience. We want to create content that will be apropos not only in our country but also across the entire world. Thus, we are taking a thorough approach in what we do so that our films are of equal quality, freshness, interest in Kyiv, as well as in New York or Rio de Janeiro.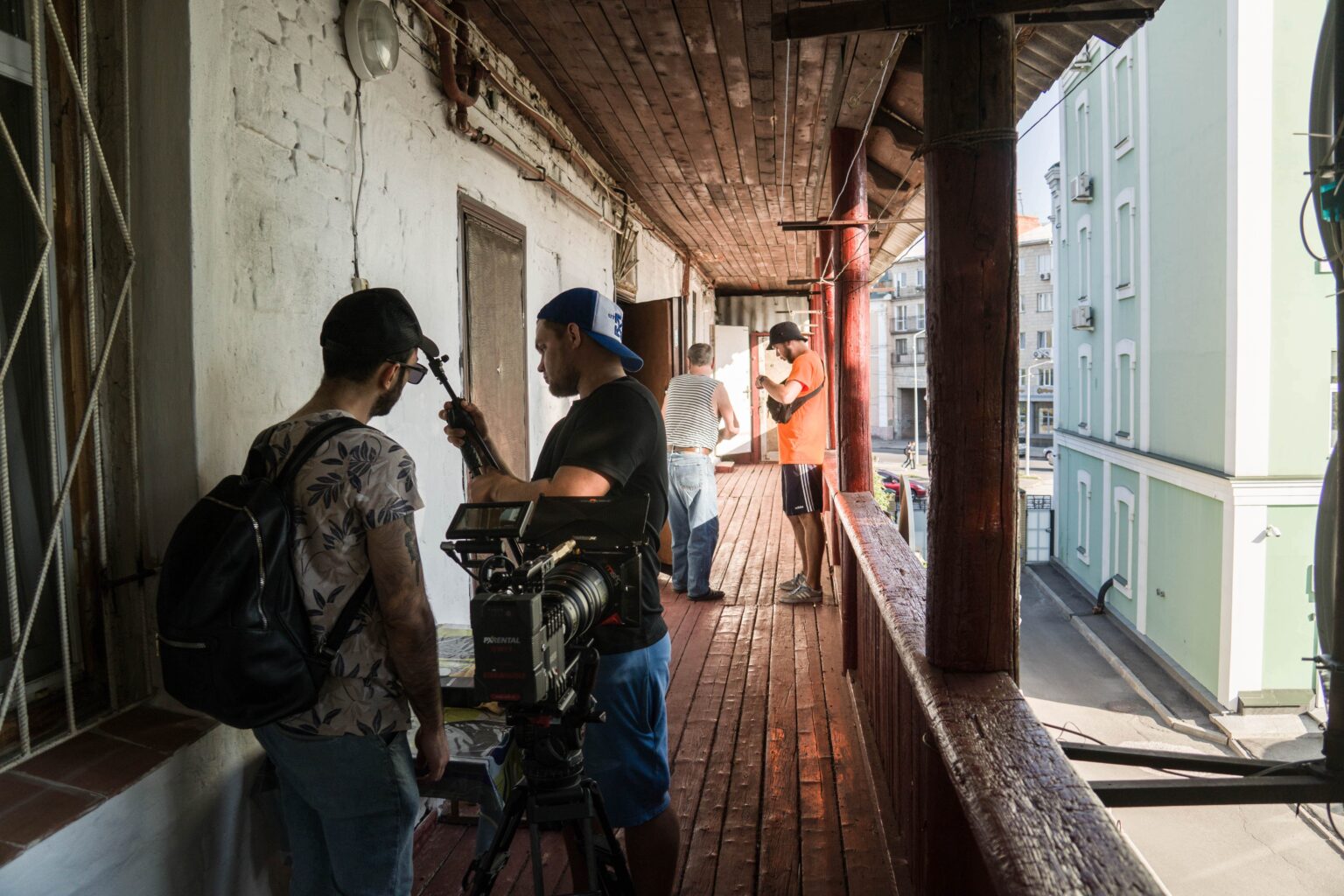 It is true that not all the audiences are deeply familiar with our Ukrainian context, so we create visually tasty content, the one which is interesting to watch. For example, in the film about balconies, our team respects the colour scheme of the movie, the selection of music. In one part of the film, the music is heavy, in the other, it can be lighter.
There is such a powerful feeling when you make a product in Ukraine and then receive messages from urban architects from Argentina or Geneva organizers of a niche event dedicated to cinema and urbanism. You understand that the world is becoming ever more globalized, and people are becoming more open to each other.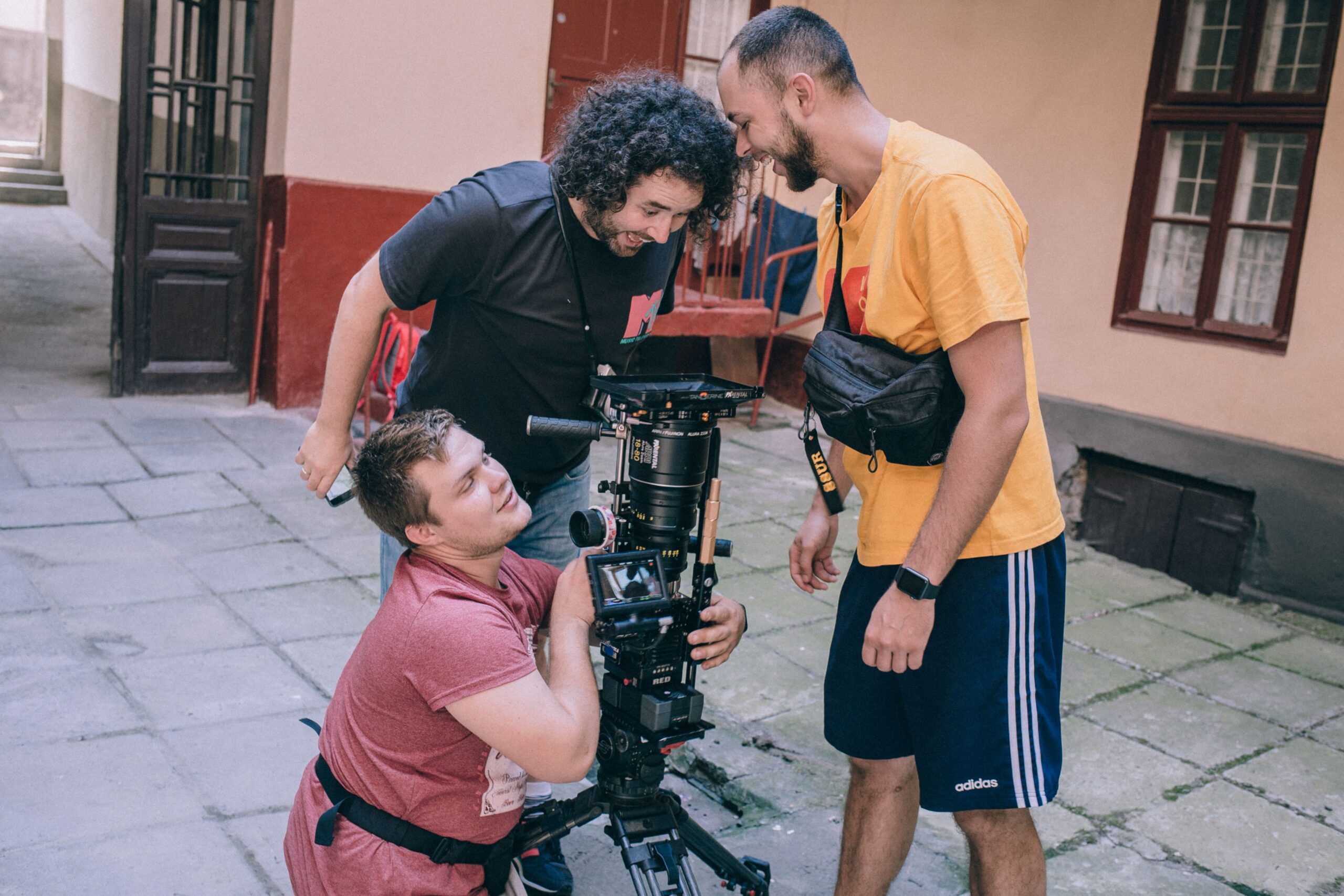 We are making specific films about specific local things, which reveal in such a way global issues. The film about Ukrainian balconies shows the struggle between the private and the public spaces. Where does this borderline go? We believe that this issue is on the front burner in all the countries.
To what do you call viewers through a movie about balconies?
The film gives an opportunity to think over certain stereotypes created in our understanding about architecture. Through the film we want to show an unusual view for familiar things. To leave many open questions. To invite the viewer to reflection, to dialogue.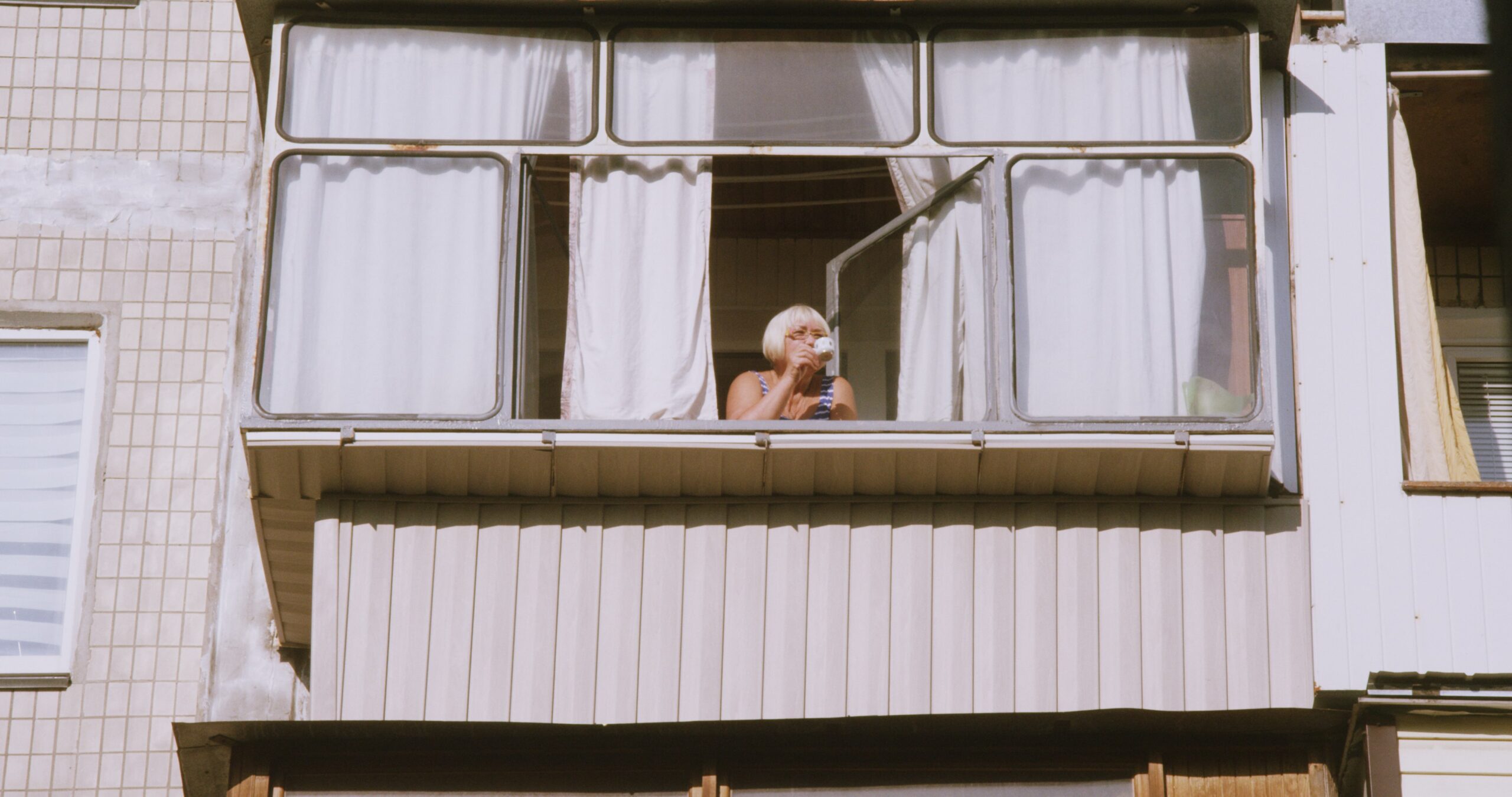 The phenomenon of vernacular architecture often had a negative connotation. I came across the phrase "A balcony reveals what is on the mind of a person". People often have a black and white thinking, seeing things from their one perspective. We wanted to show that there are many perspectives through which you can look at the world. At the balconies.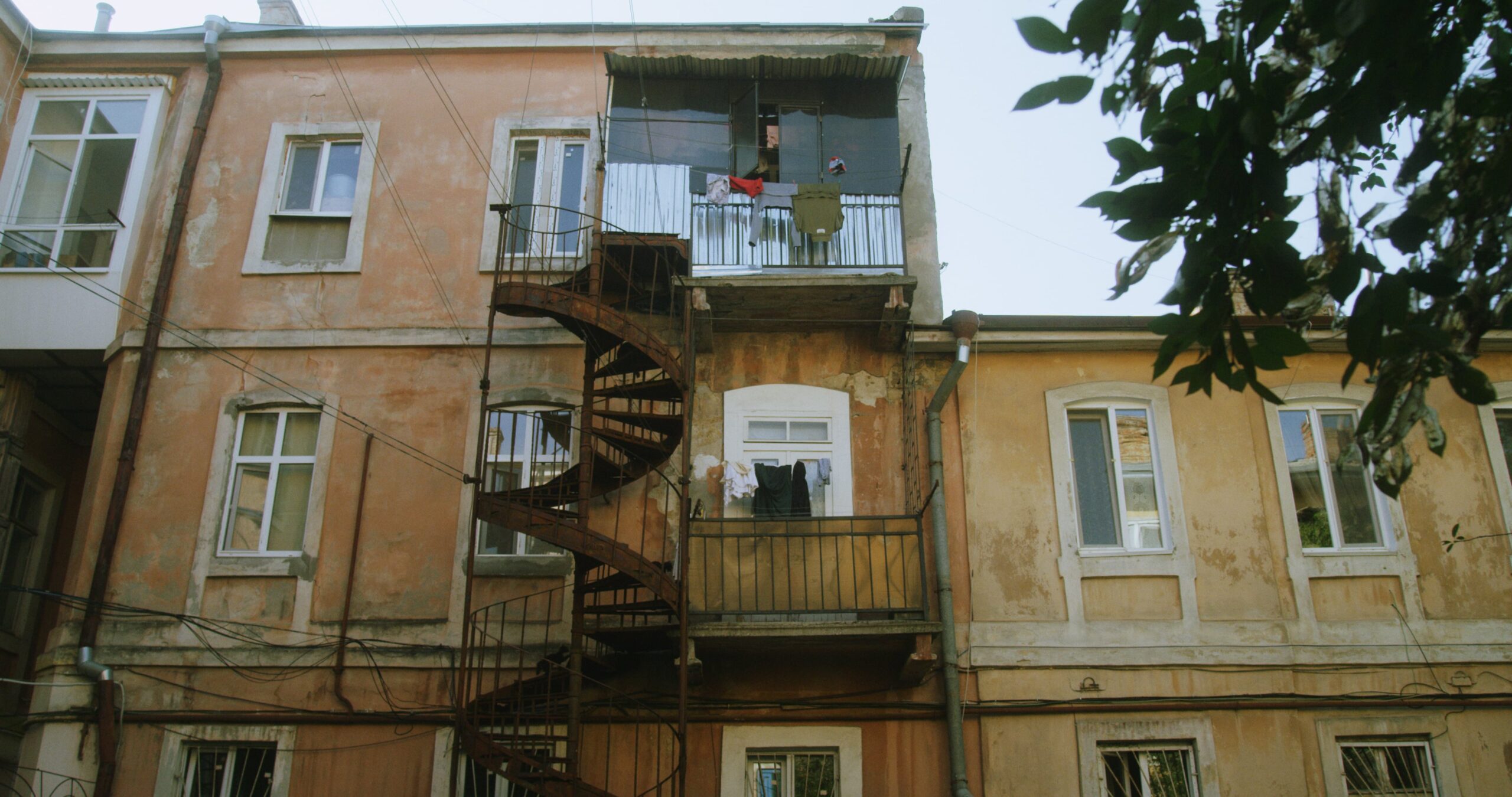 Although we got our product reflexive, its purpose is not to influence a person's opinion, but to show him or her different perspectives on architecture. On the one hand, architecture is what surrounds us. On the other hand, it is also a repressive tool, a product of ideology that affects people. In addition to the reflexive effect, the film also has therapeutic, empathic ones.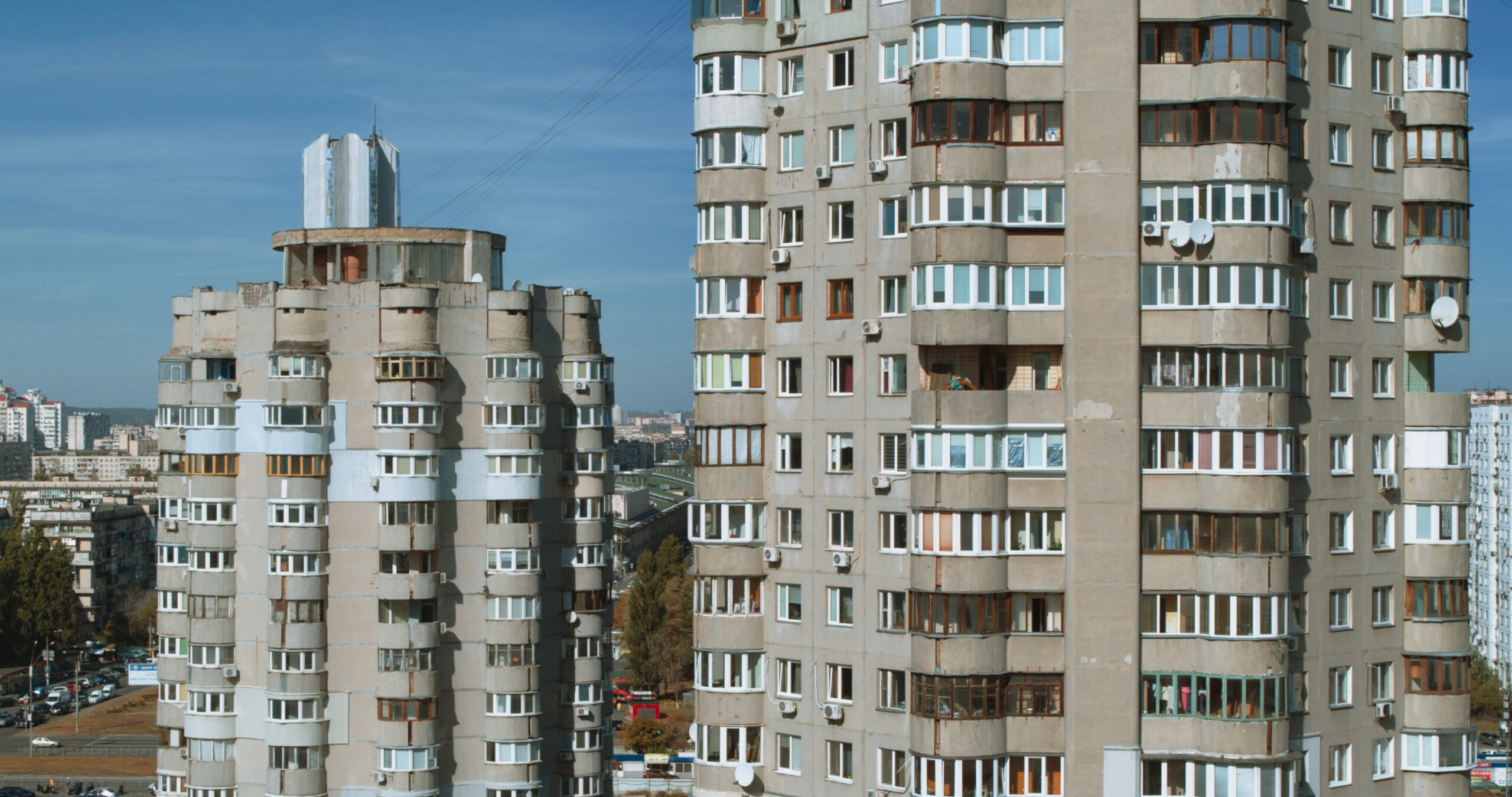 Another idea of the film transfers a message that it is important for us to understand not only where we came from, but also where we are going. What to do next with our balconies? This is a question of intellectual decommunization. It's easy just to say, "Let's take the balconies down!" However, demolishing balconies is the same continuation of the traditions of the repressive Soviet machine from which we have tried to escape for so long. Therefore, we strive to show that the simplest answers to questions are often missing. These questions lie at the level of one's personal dialogue.
I am sure that, traveling around different cities in search of balconies, you saw the local colour of life of different people. How has this perhaps changed your perception of the world? Metaphorically speaking, your balcony?
Any creative product is thought-provoking.
When you create something, you firstly answer your questions.
Walking down the streets, I noticed how the balconies were catching my eye many times. Their image did not leave me indifferent. After finishing work on the film, this internal conflict disappeared.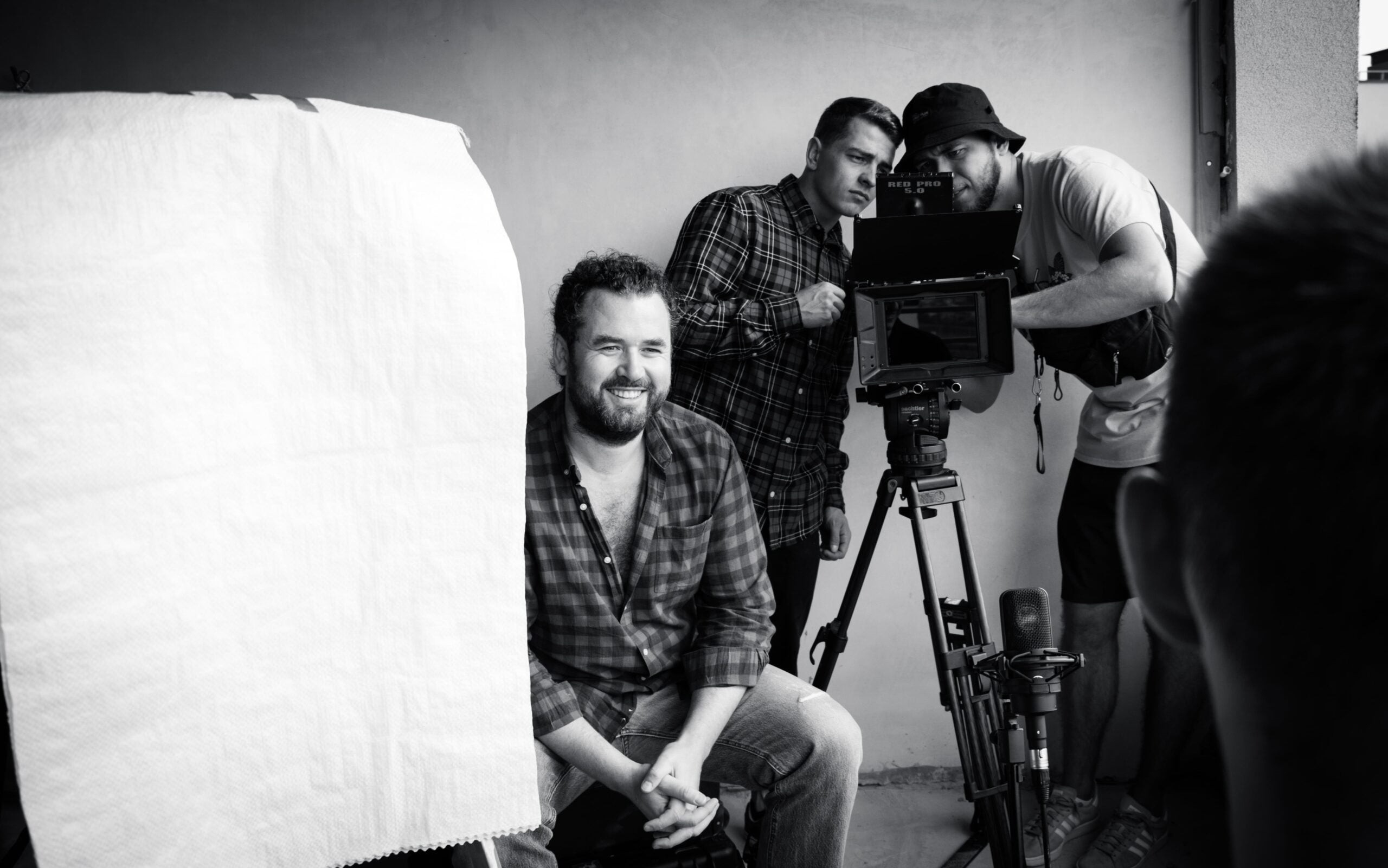 During the film's production, we were able to hear the stories of alive people – the owners of the balconies. It is interesting to look at historical phenomena through human stories.
I wonder we also became experts on balconies. We can now distinguish them and determine in which decade this or that balcony was built.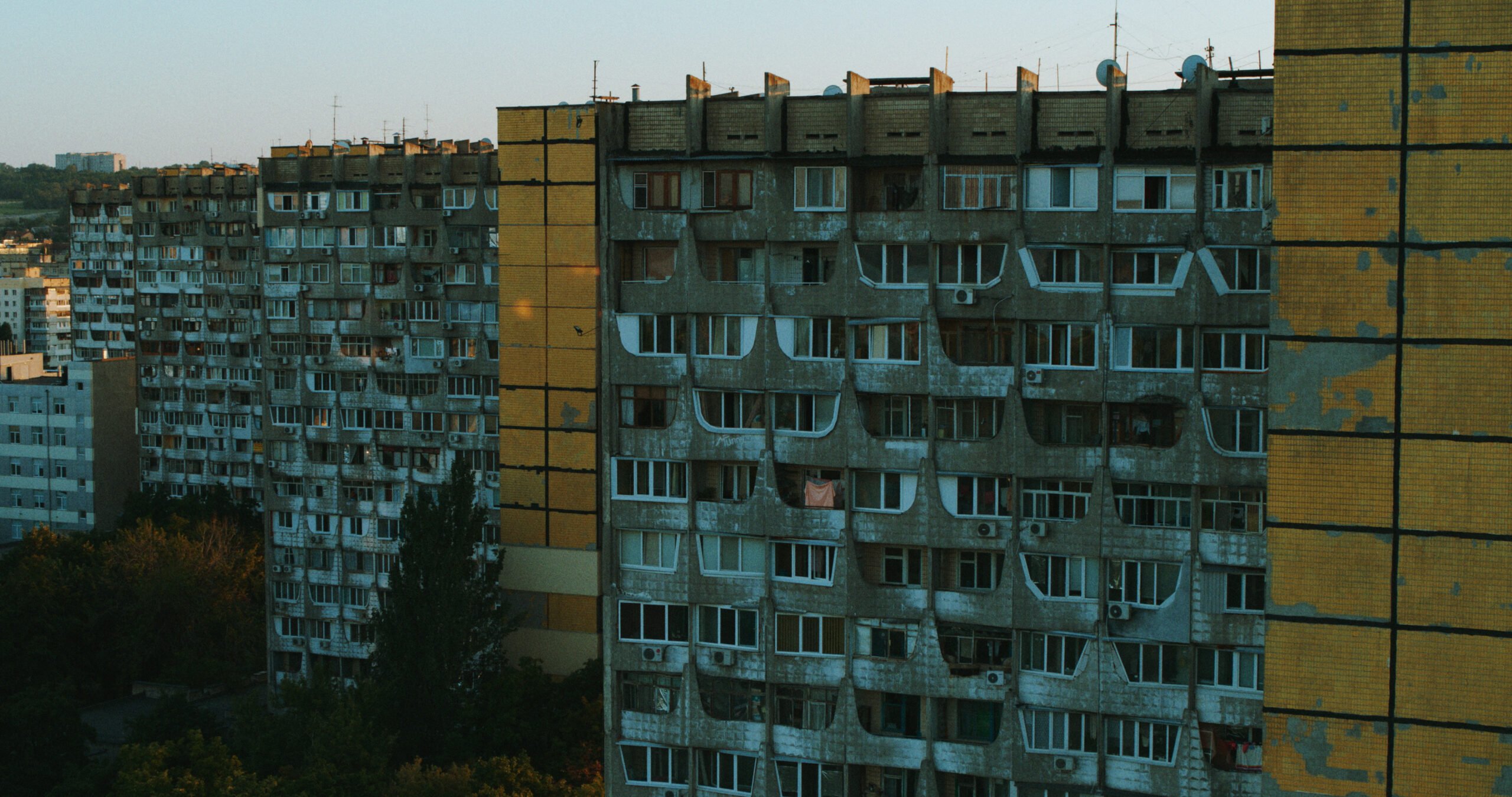 In addition to the film about balconies, in your arsenal, there are also other short films: with stories of people (Ruff's Christmas) or dedicated to urban motifs (Soviet Modernism). Tell us more, why do you like to shoot movies of this theme? What do you keep in focus during filming?
Misha and I like to explore the urban space and create documentary projects that study people.
We are also interested in writing a chronicle of nowadays. We appreciate the Ukraine in which we live right now. In architecture, there are many artifacts of time that remain on the surface. Garages, dovecotes, other street furniture – they are all around us for a short period of time, but also characterize the era in which we live. The same thing is with balconies. Today they exist one way, tomorrow it will be another one.
Society is changing – balconies are changing.
We want to capture what surrounds us.
You have already mentioned the negative connotations that we can attribute to the space around us. How does a negative perception of architectural art affect us? Why do negative connotations emerge there?
We have a negative effect on things that we do not understand or, on the contrary, understand very well. It's very easy to say "I don't like it". It does not take much effort for people to conflict with the space that surrounds them. However, your opinion shifts, when you understand the nature of a phenomenon, when you see behind the same balconies human stories, people's faces, and not just the urban space.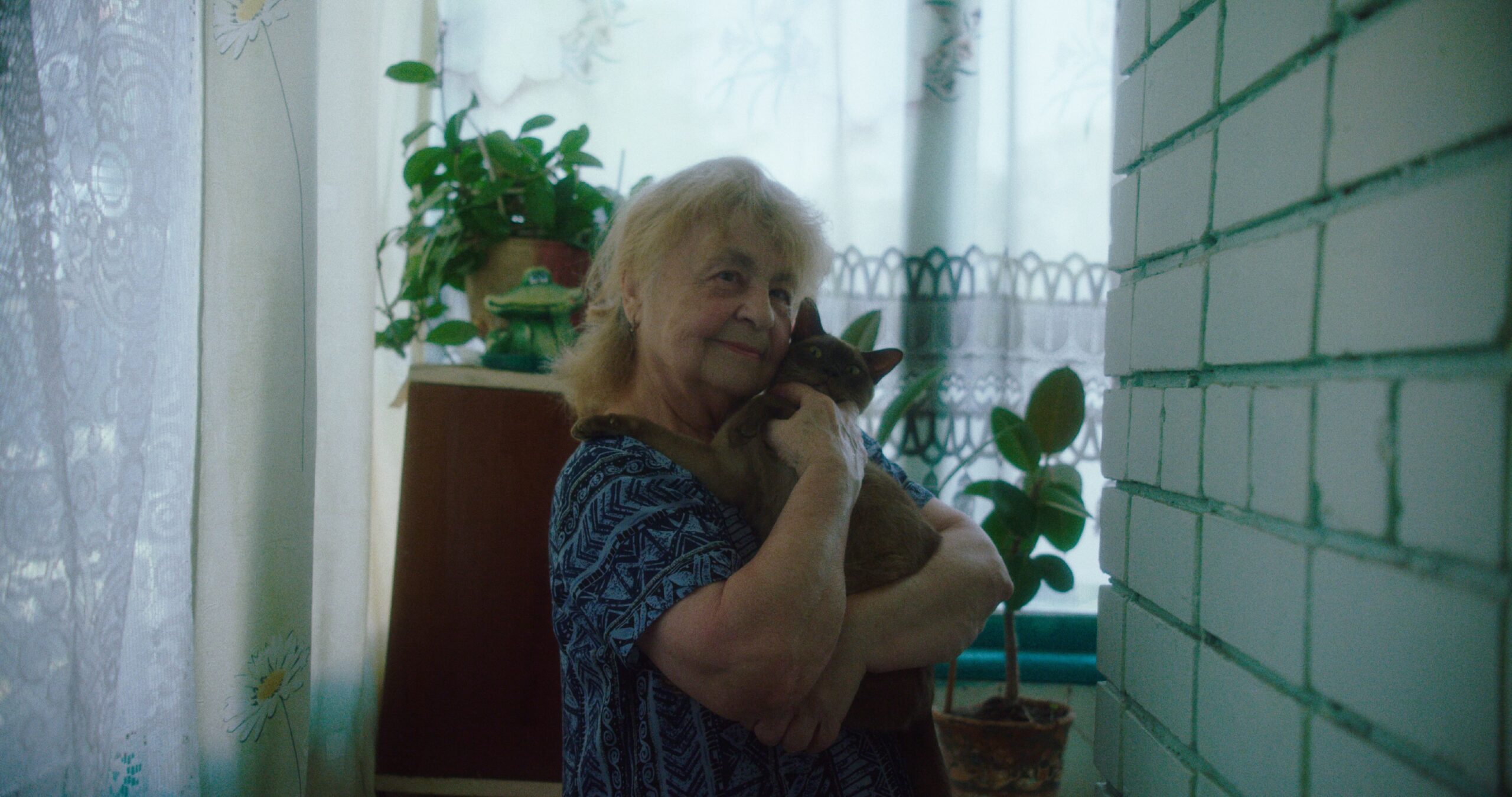 So to speak, the solely negative view of things is a sign of intellectual emptiness. When there is a depth of understanding of the subject you are talking about, it is difficult to be purely positive or negative about it. Indeed, we may not be experts in all the fields, but we can be interested in many things.
Negative repulsion is often associated with our emotions. Still, it would be great if we thought rationally and were based on this in our conclusions.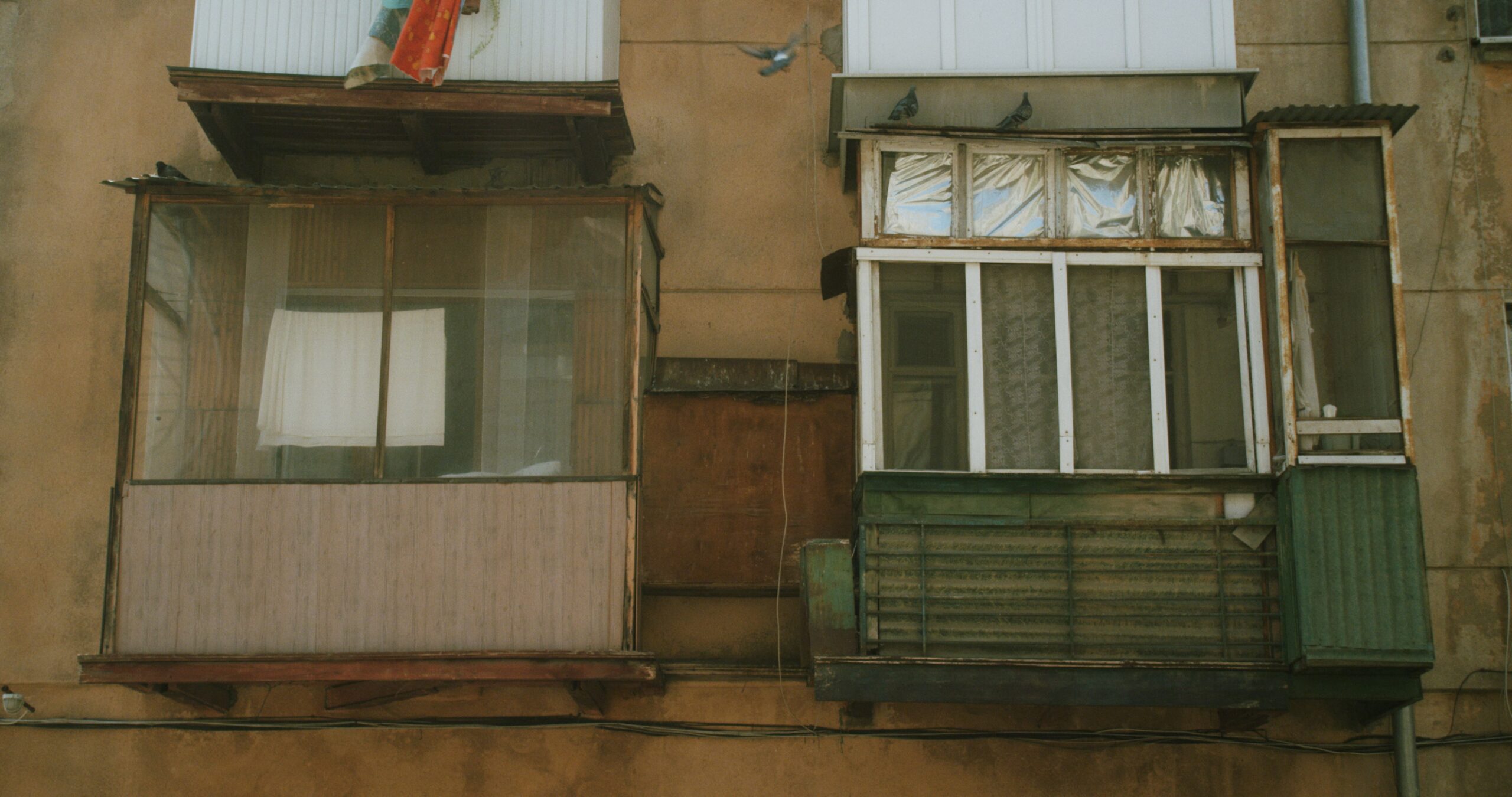 Do you have a balcony? Has your vision changed on your balcony after working on the film?
Yes, I do. The classic one. Glazed, with skis. I used to treat it as something transitional, something just to pass by. Now I appreciate it more. I give honour to my balcony for what it is.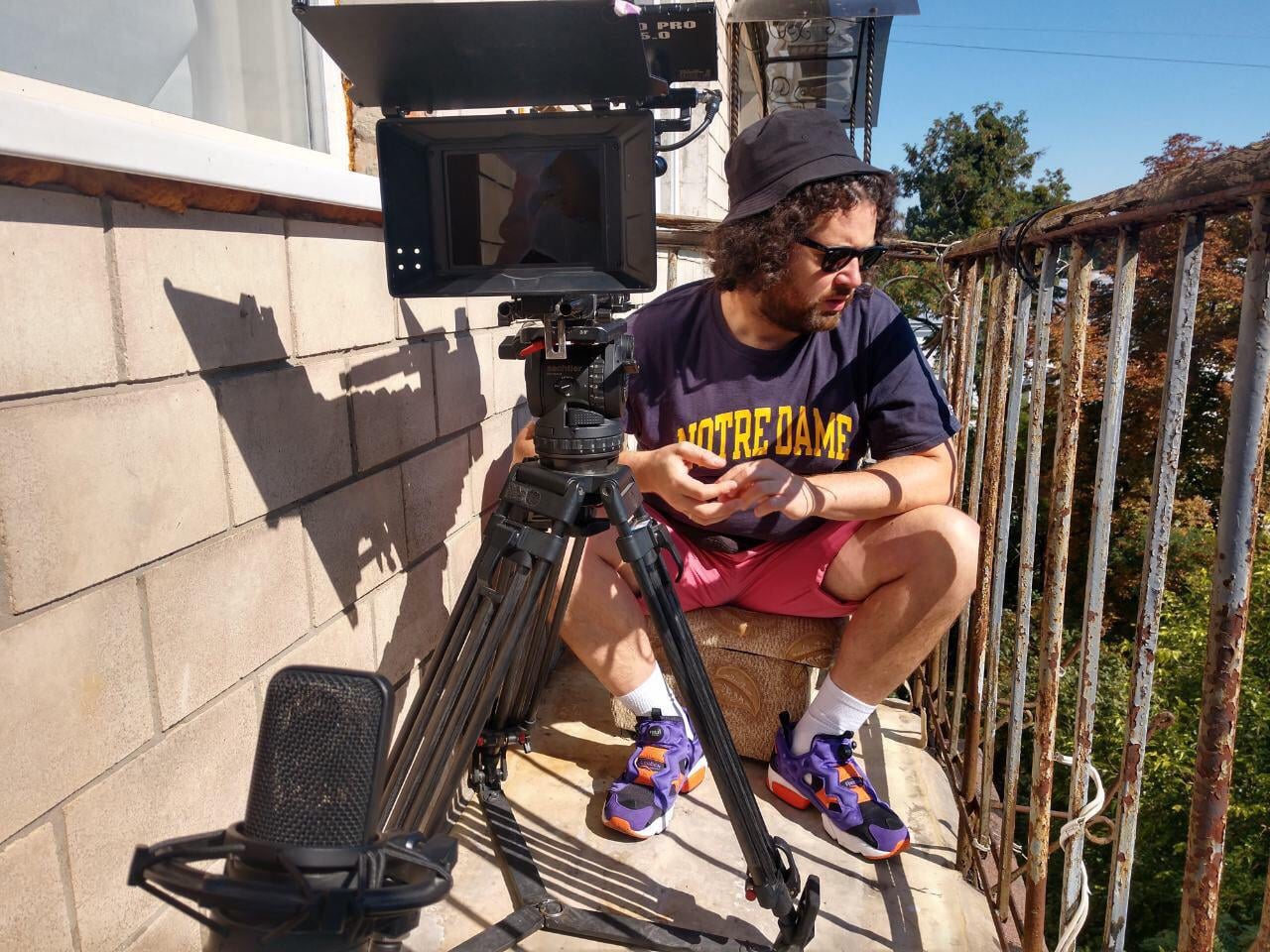 When and where will the premiere take place? How can we follow the news about it?
We plan to premiere the film in the autumn, but we can't say much now because we don't know much. You can follow the news in the Facebook group Enter through the balcony, Instagram page Minimal Movie, and on the site dedicated to the film.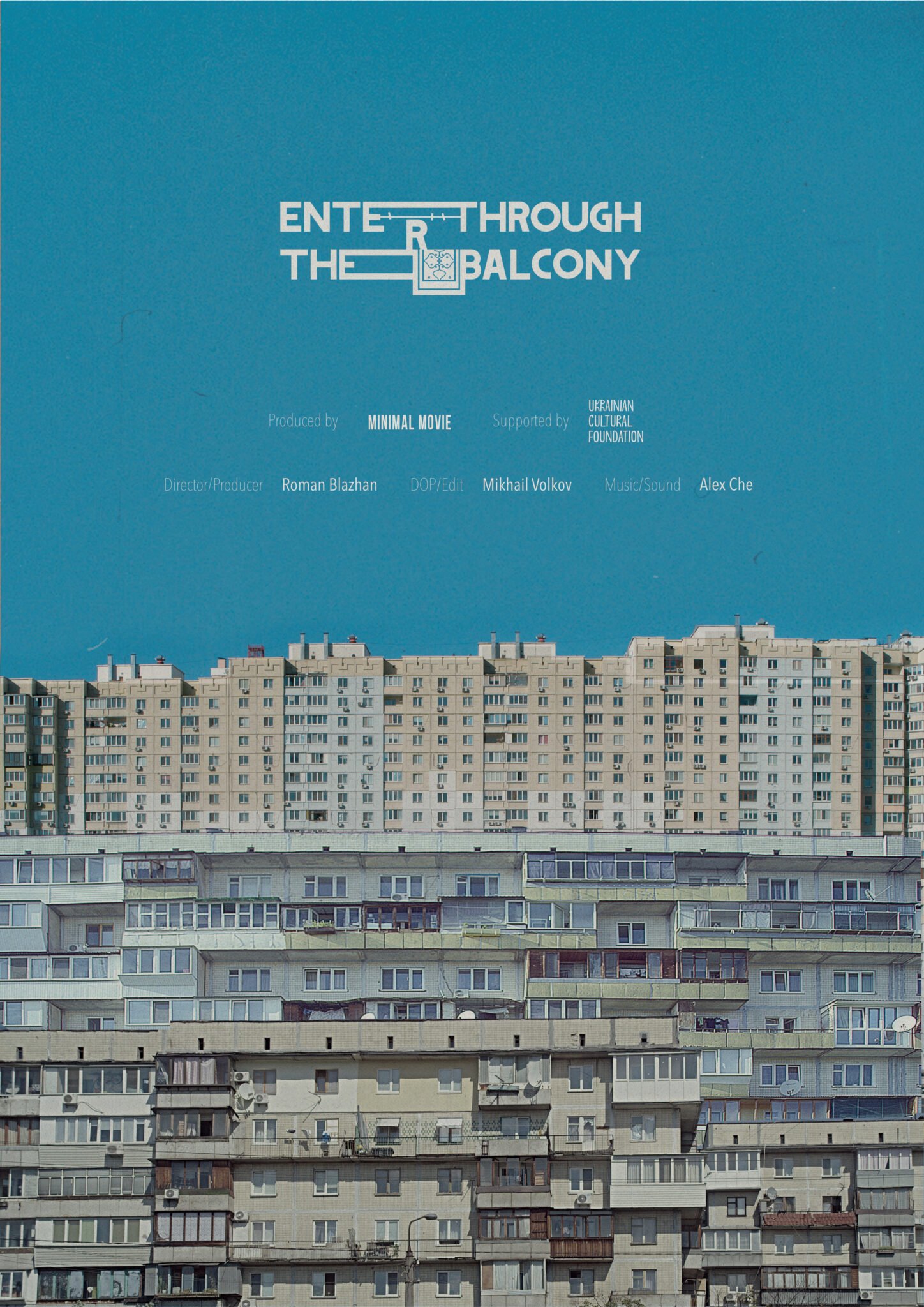 What are your plans for the future in Minimal Movie?
We have just finished a short film in support of the new book Orthodox Chic by Osnovy Edition. The book will be released in the autumn, and a video in support of it should be published in late July.
The next project, together with Osnovy, will be a short film in support of the Ukrainian Railroad Ladies book. It has also a release in the autumn, and a video in support of it is coming in August.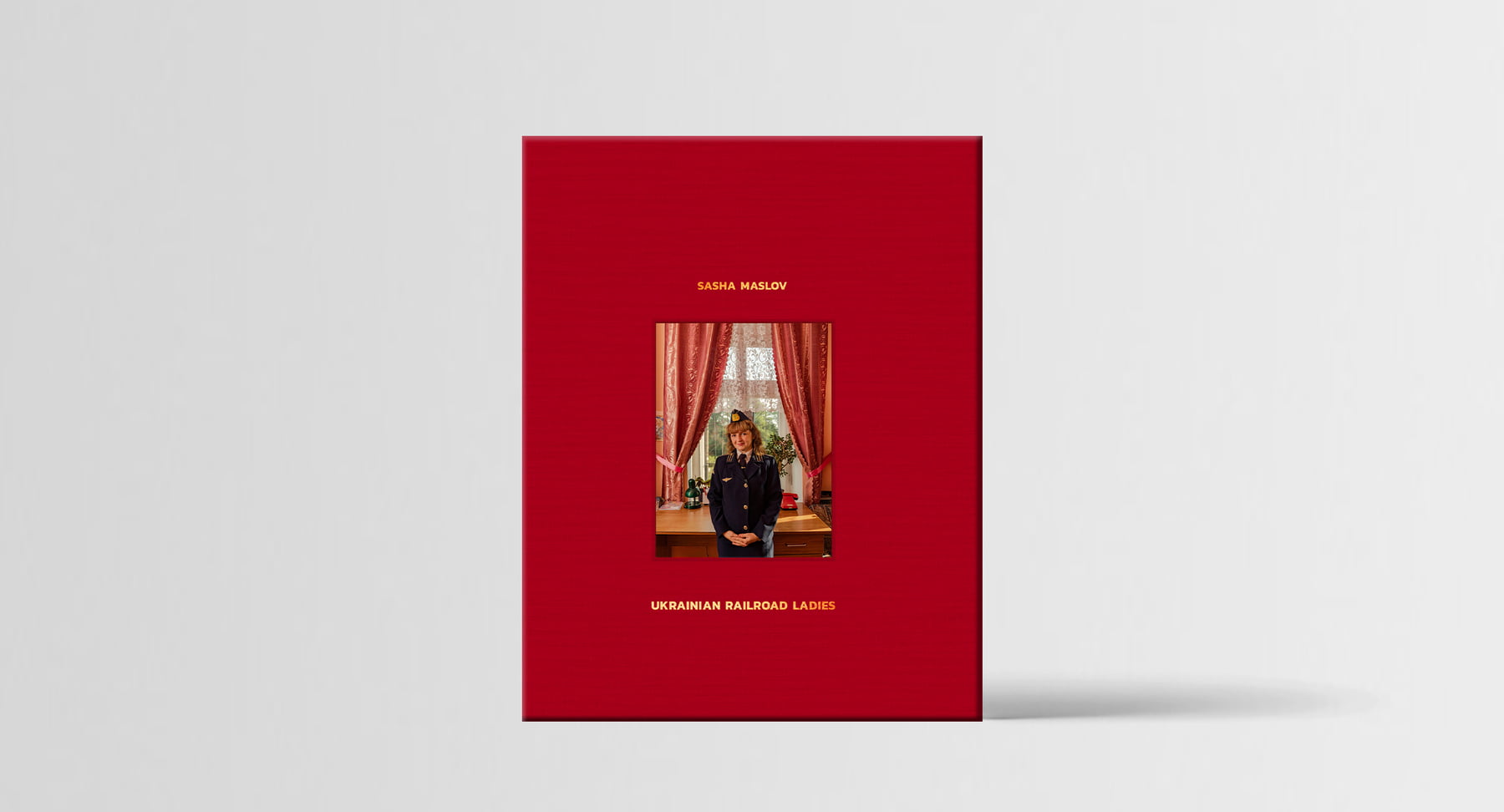 We are planning to take part in the pitching of the State Cinema with a documentary project (we are not giving more details on it yet). In addition, we are developing several commercials, working on a digital documentary project for a large international organization.
Preparations for the local elections have now begun, and we will be actively involved in the filming of political commercials. It may not sound very attractive, but we like to do political advertising.
And while there is still time before the premiere, you can read the story about FreeFilmers – cinema makers who capture life as it is.