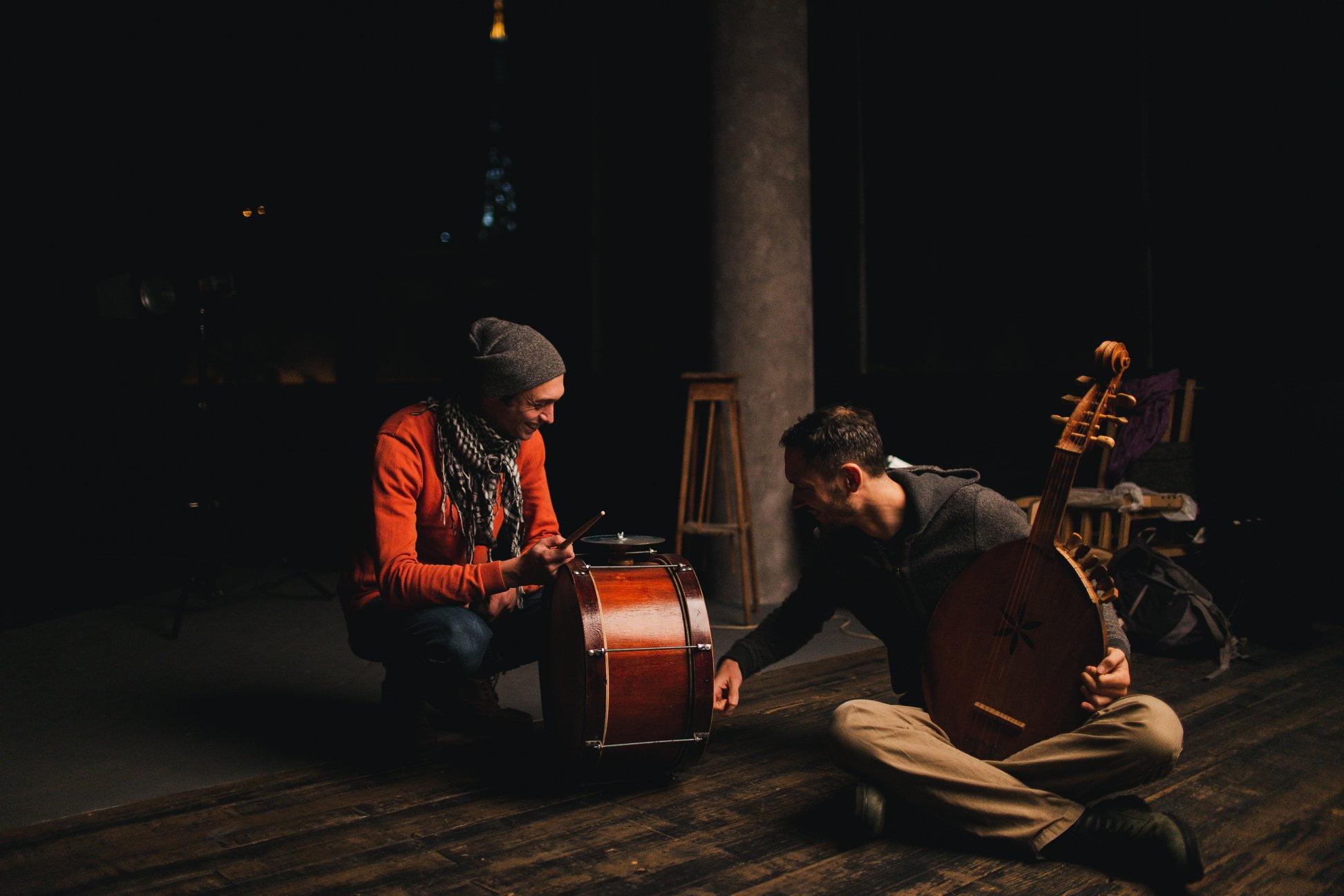 Bandura and tambourine in our phones: the creators of Bandura App tell us about their project
Society & Culture
We are talking about one application that will allow everyone to play the bandura, Bandura App. The presentation of the mobile application took place on November 6, 2019 as a part of the Lviv Bandur Fest. The Bandura online page, launched on November 2, 2018, where you can play the Starosvitska (Folk) bandura, has gained over 65 million views from around the world for one year. After this success, according to Anastasia Voitiuk, music manager of the project, the developers decided to create a mobile application. The launch happened on November 17, 2019. Bandura App is supported by the Ukrainian Cultural Foundation (UCF), as well as by the partnership with the Ukrzen project of Mykhailo Holoborodko.
Application creators
Anastasia Voitiuk is a modern bandura player, singer, creative performer, leader of the ethno-fusion band Troye Zillia, who has already released four studio albums of Ukrainian music. She is also a founder of the first modern bandura festival in Ukraine called Lviv Bandur Fest and leader of the organization Untrodden Path.
Mykhailo Holoborodko is the author of the Ukrzen In Ua projects, from which the online bandura began its history. All the projects are directly related to the development of Ukrainian culture and its diversity, as well as its digitalization and rethinking traditional themes in new forms. Mykhailo works as a senior developer in a Lviv IT company. He plays several musical instruments such as guitar, piano, ukulele, bass guitar, kazoo, flute.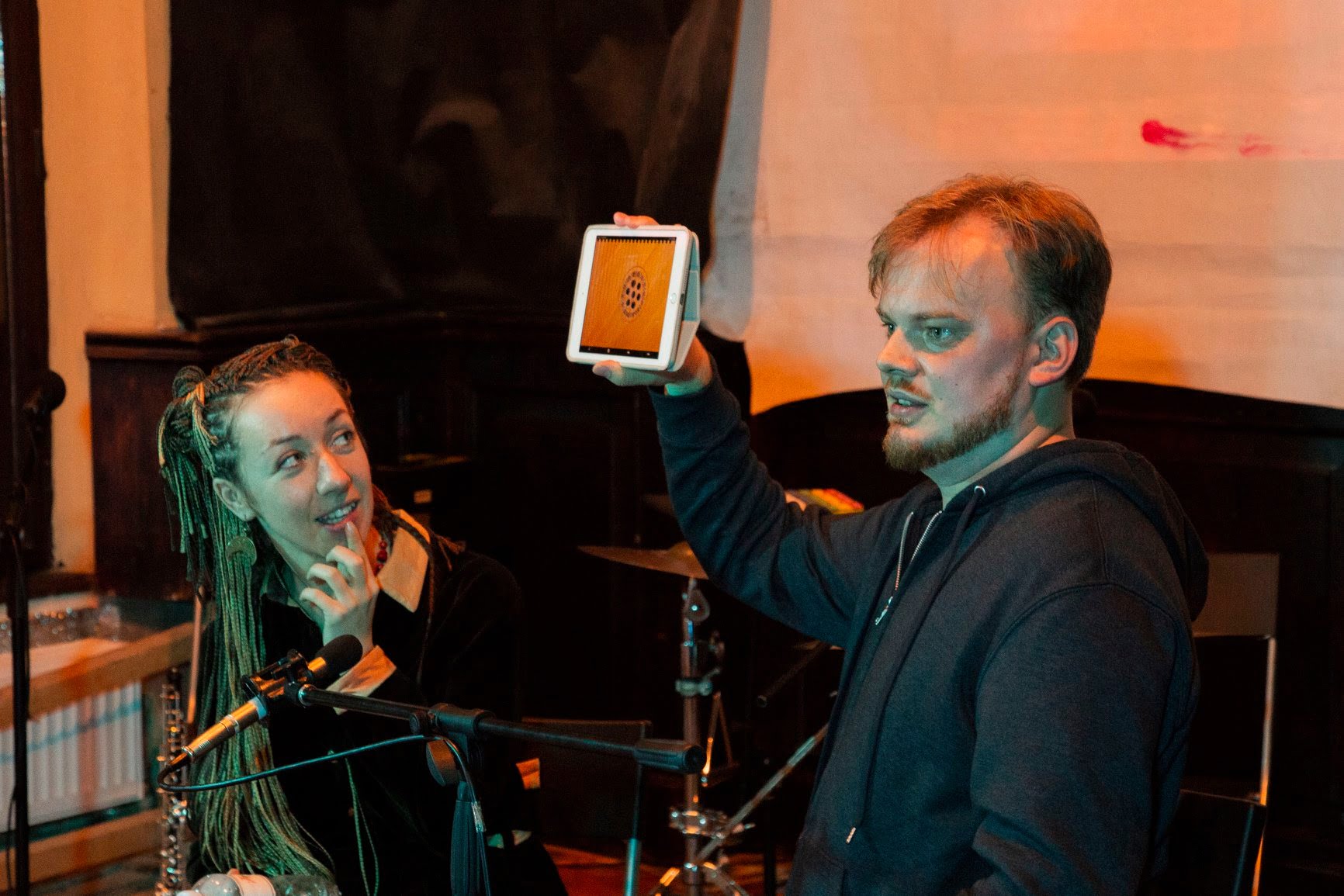 Bandura feature
Mykhailo: I associate the bandura with the symbol of Ukraine – as the Irish have a harp, so the Ukrainians have a bandura. After working on this application, my general understanding of bandura has greatly expanded. I realized that its story is quite interesting and not very well known. I learned about the Starosvitska bandura when the project first started. Therefore, the goal of Bandura online and Bandura App is both entertaining and educational.
Bandura sounds have a certain universal meaning.
Anastasia: I generally assume that I play the bandura because of its sound – so transformative and striking. I associate it with a lot of things. When we recorded each string separately for the application, I was most impressed by how long each of them sounded. I notice how the bandura players at the moment of their performance seem to plunge into a certain aura of sounds circling around them. Perhaps many bandura players don't even notice it, but when you take a chord and don't muffle it, then it seems to fill the surrounding atmosphere. I associate all this with something cosmic, not only Ukrainian. Bandura sounds have a certain universal meaning. I wonder how the listeners hear them.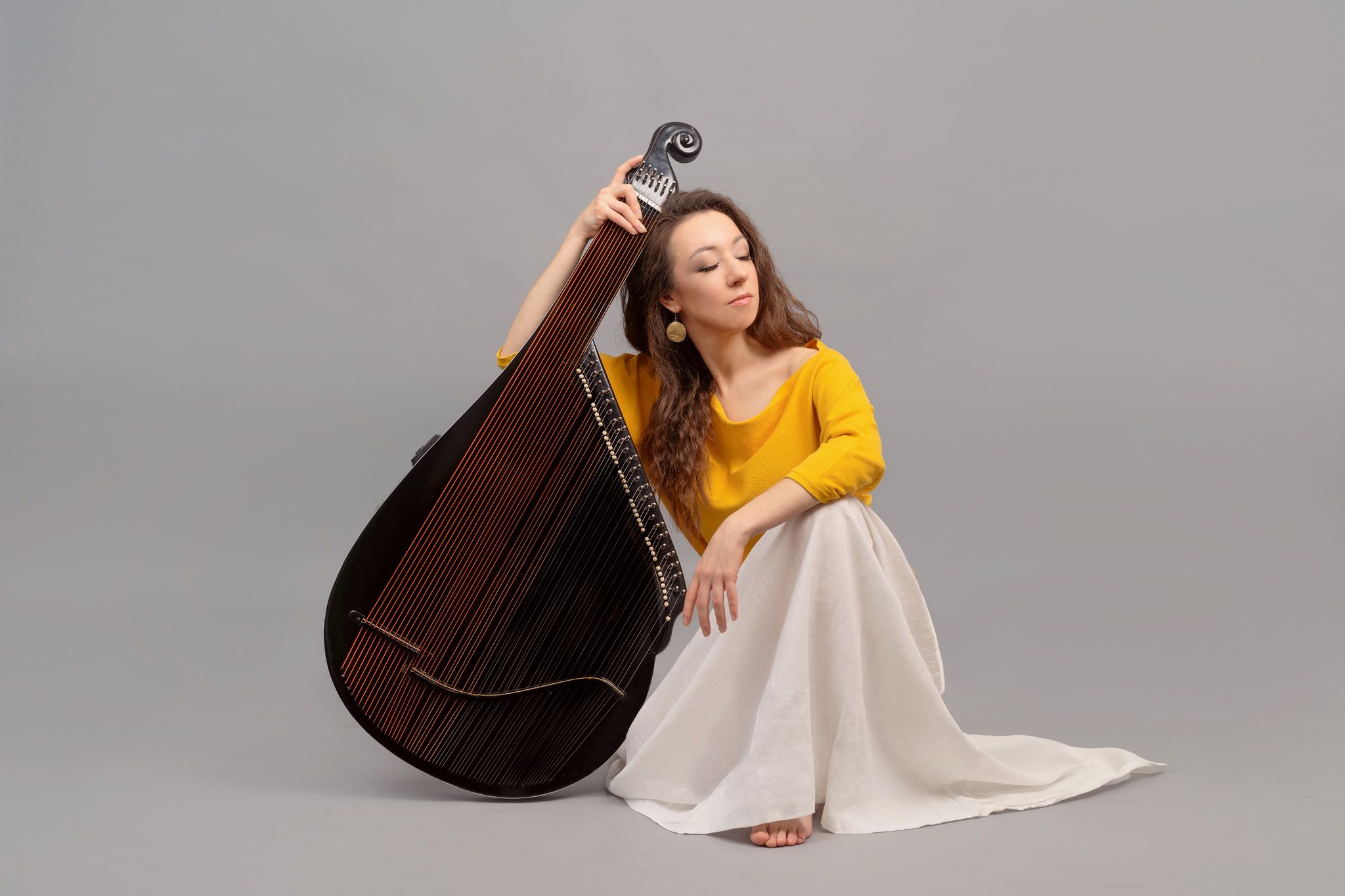 Bandura Online site
Mykhailo: I thought that almost everyone can play the guitar online and decided to take a look if one can do the same with a bandura. Thus, I didn't find such thing anywhere. Since I associate Nastia with banduras, I wrote to her, sharing about the idea to create a digital bandura for everyone. It was somewhere in 2017.
We did not expect this
Anastasia: We had a long start. Almost a year passed from the idea to the realization. When I recorded the sounds, I didn't expect Mykhailo to bring them to the app in a relatively short period of time. Then millions of views began to inspire us. We did not expect this and joked about the existence of a mobile application for it. Then the UCF put itself on the map, and we realized that we needed to work with it. I suggested to Mykhailo to put the project on paper, although there were only a few weeks left until the deadline to apply for. Finally, we received a grant from UCF for a mobile application. Instead, we created the site entirely on our own initiative.
Now we are actually looking at what to do next. I think one of the most important tasks is to popularize our project among Ukrainians. This application could be possibly used by Ukrainians travelling abroad. Someone who wants, for example, to show the musical culture of Ukraine, may open the application and say: "This is a Ukrainian instrument, you can play it." This approach, in my opinion, immediately gives much more information about the country than just if we showed a picture of a bandura. It's a kind of live touch, just online.
Opportunities in Bandura app
The Bandura App is available for Android and iOS. You can play different types of banduras (Folk, Chernihiv, Kharkiv), kobza, torban or tambourines in it. Depending on the instrument, one can adjust the tones with frets or change the strings.
Bandura App team, once noticing that their users play only in a vertical mode, without using all the possibilities of the application, shared on their Facebook page that when the phone is turned over, the number of strings doubles. "I like that you can play the app the way you want, there are no special rules that often scare children, for example, when they want to play music," claims Anastasia Voitiuk.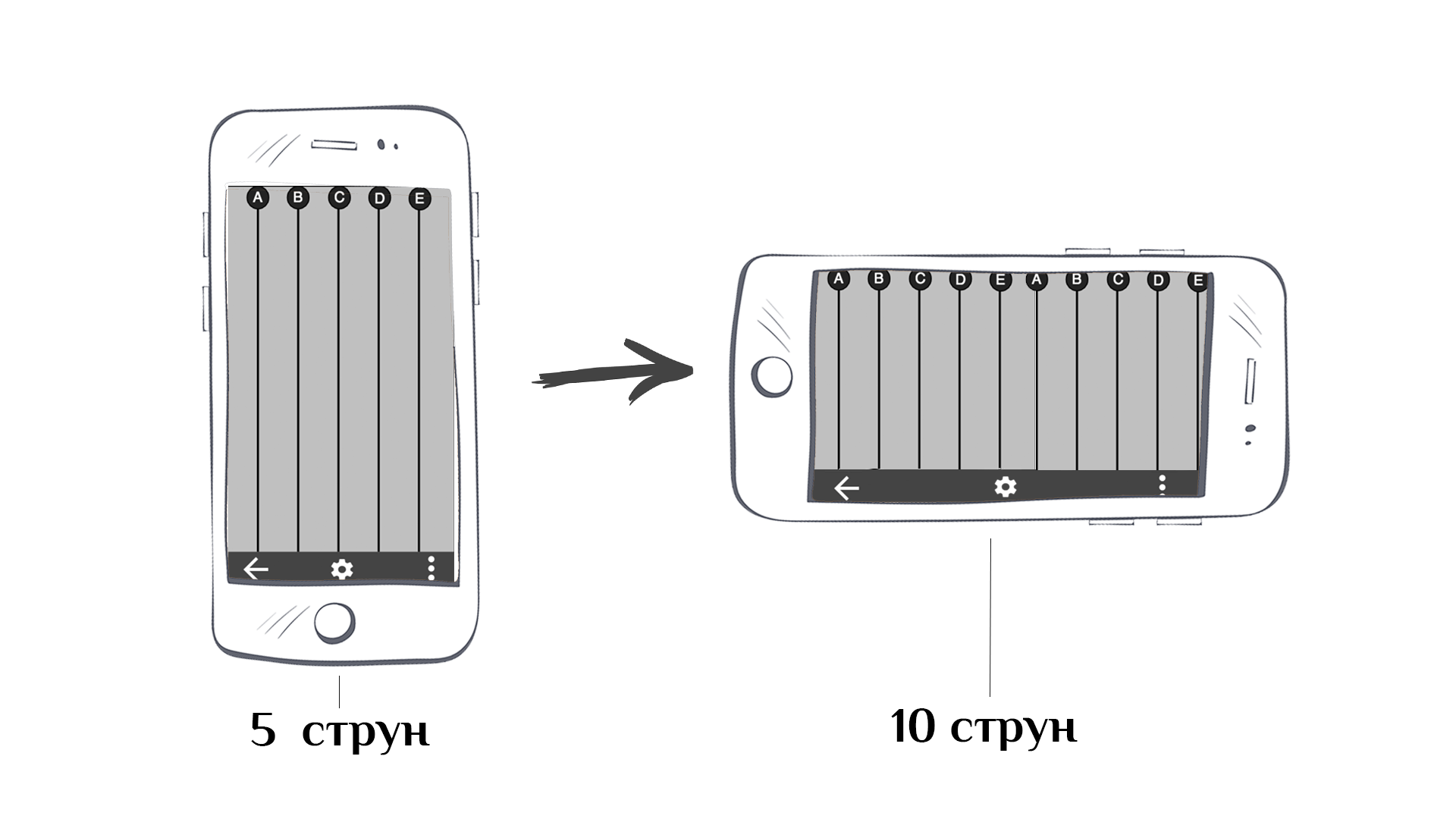 Various musicians have been recording the melodies for the app, so that now the users can play them. Thanks to the support of famous bandura players and specialists, there were videos shot in which you can discover the history of each instrument and listen to a unique melody. For example, Yulian Kitastyi, an American composer and bandura player, plays compositions on the Kharkiv-type bandura, while Ukrainian bandura player Oksana Herasymenko shares about one of its models developed by her father. Kobzar Yurii Fedinskyi sings Marusia Bohuslavka, playing it on the Folk bandura. A musician Artur Temchenko talks about the Hutsul tambourine, and Anastasia Voitiuk presents the Chernihiv bandura.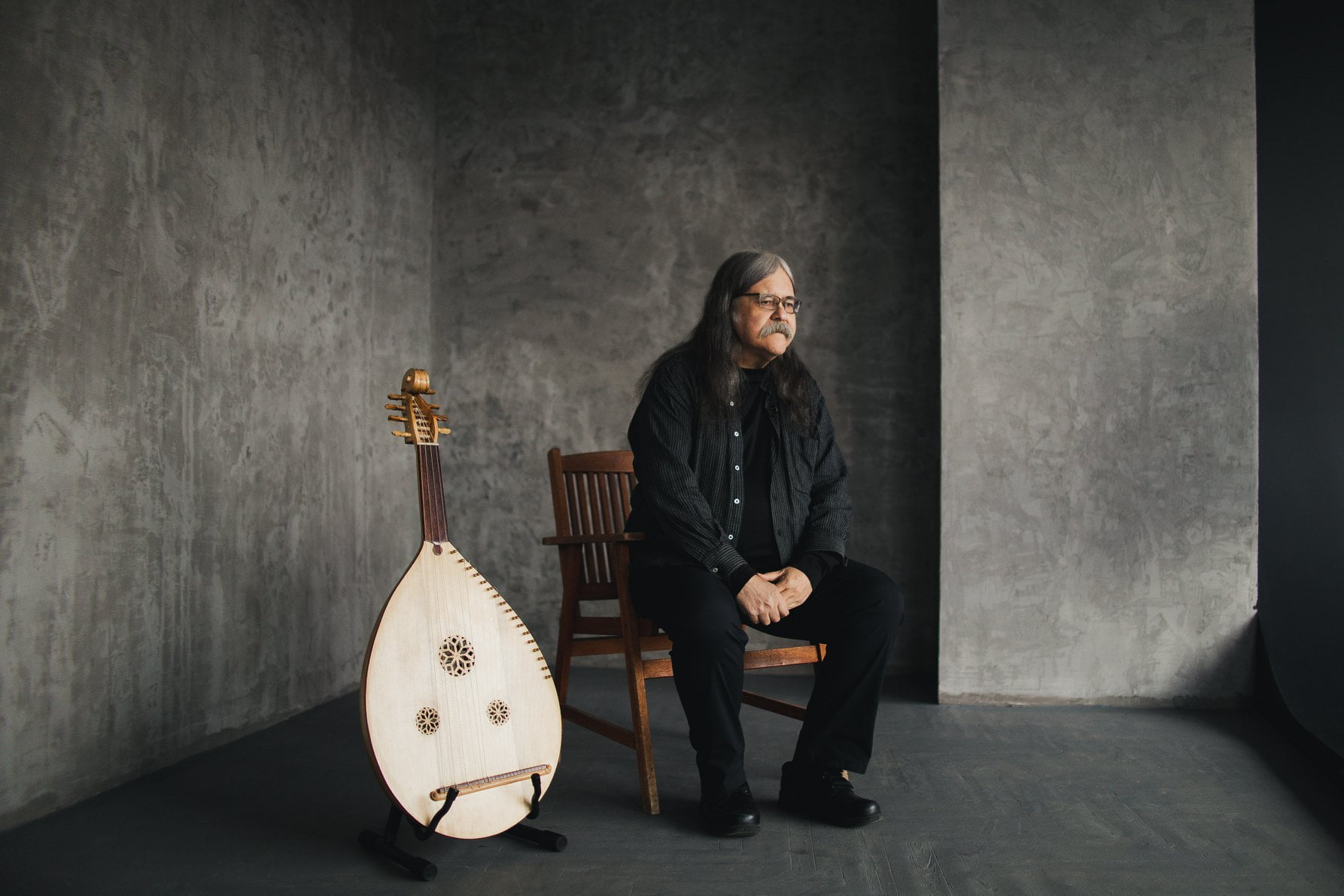 The videos from the app are also available on the Bandura App YouTube channel.
Instruments from the app
Mykhailo: Everything began with brainstorming. We've been thinking about the instruments, which were easier for us to get. If the Chernihiv bandura was much easier to find, for the Starosvitska bandura it was necessary to find a person who would be able to play it. Therefore, in the process, our plans have changed a bit from what everything should have settled in the beginning. And the tambourine…well, it's just interesting to have this one. All the instruments are stringed and here suddenly a tambourine pops up!
Anastasia: What was also interesting during the development of the app is that Mykhailo probably was coming out more of his knowledge, and me – from connections with people. I had a role to find a person who plays the appropriate instrument. For example, once I went to a folk camp, and that's where the musician Taras Vasylenko came with his bandura. I looked at this bandura, not remembering now what I was thinking at that moment, but I remember clearly that we recorded its sound. The recorder on which the recording was written down also happened to be at hand – in those days our colleagues from Kyiv were recording a film about different folk traditions. So, there, in such simple chaos of constant coincidence of stars, I felt that everything went as it should have been.
As for the instruments, I would say that they are combined quite organically in the application. We have been looking at what is in Ukraine now, and it was important for me personally to show the difference between modern and reconstructed Folk banduras.
Many people, when they see the Chernihiv bandura, may think: "Oh, this is a traditional Ukrainian folk ancient instrument, which is 300 years old. How well-preserved it is!", while this instrument was actually invented not earlier than 1956 when the Chernihiv factory started to produce it. Such a model cannot be even practically older, although there were many waves of its production.
However, Folk banduras are really folk. There was not a single sample among them. Everyone did it in their own way at the time, so that the wood sounded well. Our app instruments are also unique to some extent.
The torban is one of the most special tools in our selection. It is difficult to play, baroque works are usually performed on it. Multi-stringed, loud, and at the same time elegant, the torban is a kind of Ukrainian lute, so to say. Very few people in Ukraine play it. I think that to play the torban is a mega-unique opportunity.
And there is another instrument written down for the application, the models of which there are only four in the world. I assume we should talk more about such things. Such unique instruments created in Ukraine really matter, but not so much attention is paid to it in the modern world. For example, Vasyl Herasymenko, a developer of Ukrainian banduras, is well-known among bandura musicians, but not every ordinary Ukrainian probably heard about him.
As for the plans, we want to add the lyre, a very popular instrument outside of Ukraine. We have already started doing field research, took some sound recordings from the masters.
We also noticed the children sit down and explore our app. Now we want to create learning opportunities so that one can compose a melody. We will think about how to create it. For this idea, it is necessary to involve additional people, to build a more full-fledged team.
Bandura and the world
The application is available in Ukrainian, Spanish, English and Portuguese. According to the results of the Ukrzen team, made on December 24, 2020, users from India, the USA, Latin America, the EU and Great Britain, Saudi Arabia and the United Arab Emirates played the most on the "digital bandura", and the number of hours of play constituted 1,250,000. Ukraine ranks 39th in the world among the countries that use the application (statistics for December 8, 2019).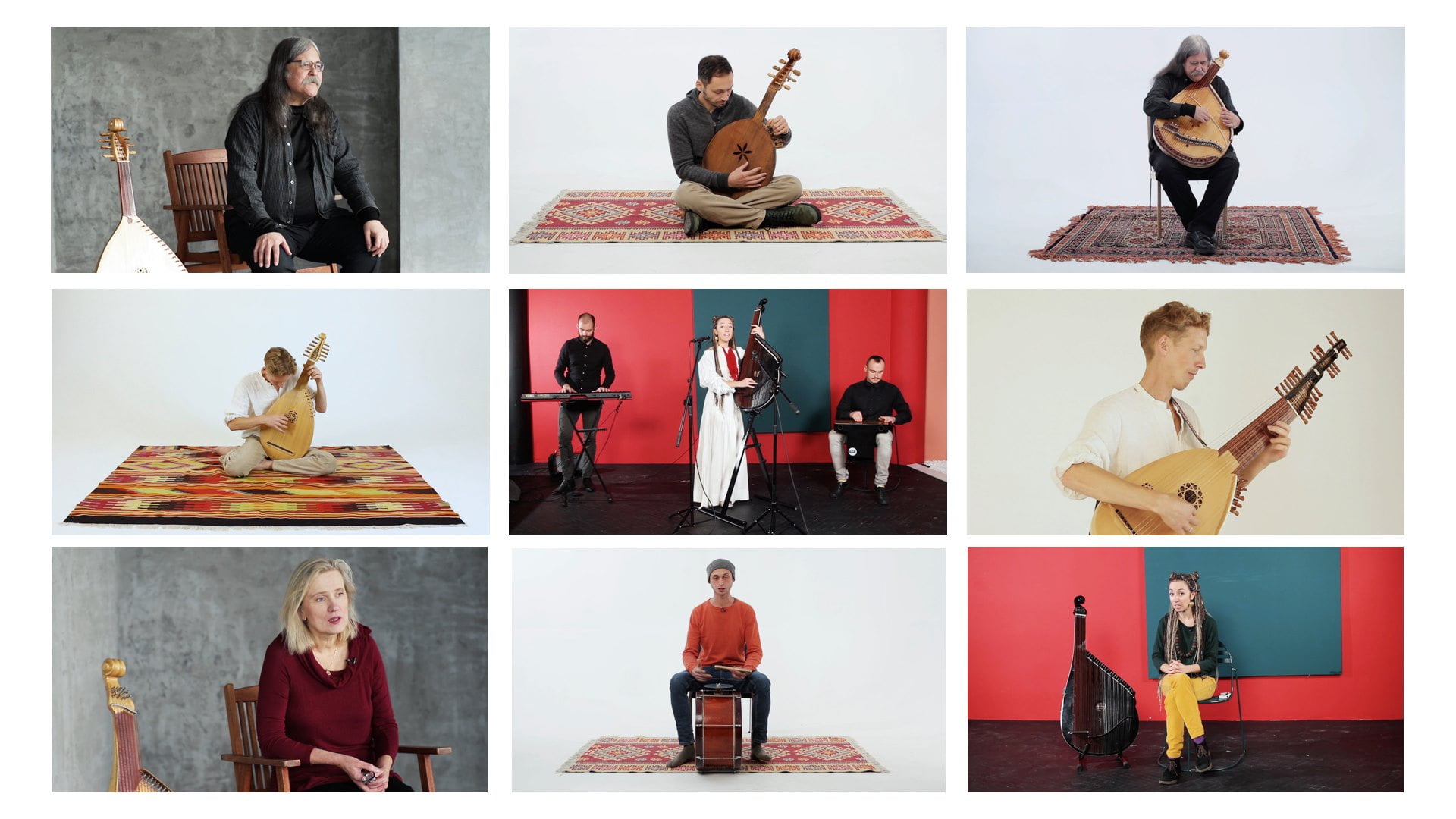 Anastasia: Comparing to Ukraine, in Spanish-speaking countries and in India, music takes a more important place in people's lives. There may also be Spanish bandura-like instruments – these look more like a bandulin. I also suppose that people generally like stringed instruments. Maybe it's not so interesting for Ukrainians.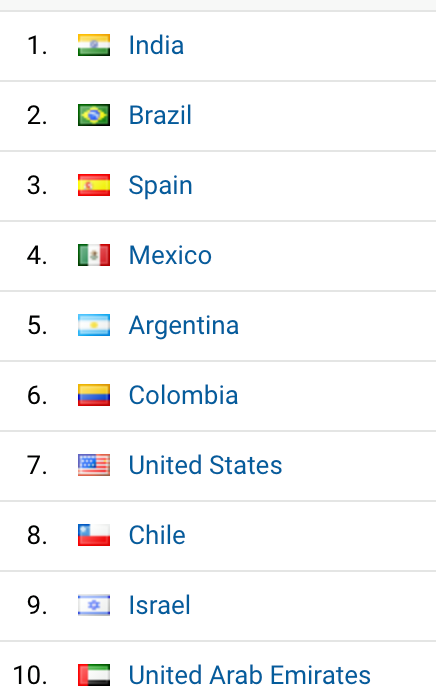 The change of such indicators in favour of Ukraine may happen as a consequence of the application going viral. Friends tell their friends and so on. It also seems to me that for Ukraine we need an additional information push, so that either the blogger or the opinion leader can tell about us.
Mykhailo: People from Brazil and Argentina ask us many questions about where to buy a bandura. There was even one user who noticed that the bandura sounds remind him of his mother-in-law from Ukraine.
Personal impressions from the app
In the Bandura app, I especially liked the pleasant colours, aesthetics in the design, high-quality graphics. Before that, I had almost never played the bandura, but now, fingering its strings, I felt my own involvement and belonging to the Ukrainian musical tradition. At some point, I even wanted to start playing a real bandura, because it didn't seem as difficult as I had imagined before. All this has led me to the idea that interest in some theory can sometimes be driven after practice. Among the instruments, I liked playing kobza and tambourine the most.
Quite interesting is that Mykhailo once developed a translator for Braille. And we took part in the creation of a book written in Braille about Ukrainian kobzars called Ukrainian Manistrels – you can read more about it here. We also previously published a selection of news from the world of virtual reality – Ukrainian projects on the intersection of culture and technology, implemented in 2020.