War Crimes in Kharkiv Oblast: 37 Russian Servicemen Notified of Suspicion
18.05.2023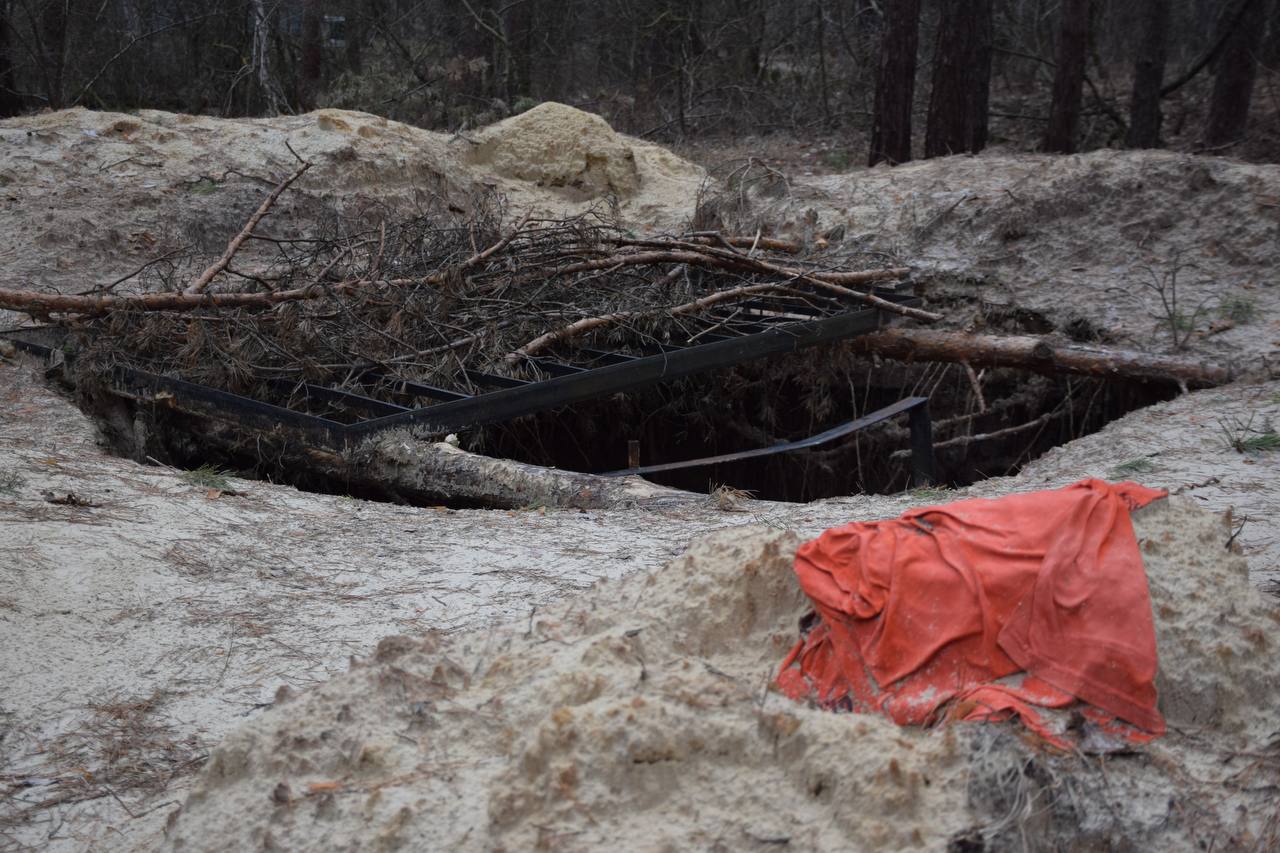 Torture chamber in the pit near Borova village in Kharkiv Oblast. February 2023 / Photo: Denys Glushko for Gwara Media
Crimes committed by the military personnel of the aggressor state and representatives of Russian private military companies must not go unpunished.
The head of the Kharkiv Regional Prosecutor's Office, Oleksandr Filchakov, emphasized this during a meeting with Henry Robinson, a British law firm Justice Register representative. The international representative has worked in the field of armed conflict regulation, with a particular focus on Northern Ireland and the Middle East. He has been responsible for some of the most significant campaigns and lawsuits for victims of terrorism over the past 20 years.
He is currently working with lawyer Jameson McCue, who is lobbying for the global recognition of the Wagner PMC as a terrorist organization.
"As of today, law enforcement officers in Kharkiv region have served 37 Russian servicemen with a notice of suspicion. We have already received a verdict on two representatives of the Redoubt PMC who tortured anti-terrorist operation (ATO) participants in Kharkiv region. They were found guilty of violating the laws and customs of war committed by a group of persons by the prior conspiracy (Part 2 of Article 28, Part 1 of Article 438 of the Criminal Code of Ukraine) and sentenced to 11 years in prison," said the head of the regional prosecutor's office.
During the occupation of Borova village, Izium district, two Redut PMC members and two servicemen of the 16th separate Special Forces brigade tortured three soldiers. They received information about them from an FSB officer. The occupants subjected each of the ATO participants to brutal torture.
What is Redut PMC
Redut, also known as Redoubt, Redut-Antiterror or Centre R, is a Russian Private Military and Security Company (PMSC), part of the "Antiterror-family" which consists of similarly named PMSCs that protect commercial operations of civilian Russian companies, and is deployed by Russia in the Russian invasion of Ukraine.
It was established in 2008, as a merger of several smaller groupings by veterans of the Russian Foreign Intelligence Service, the Russian Air Force and units of the Russian Ministry of Defence (MoD), who had already gained experience in military and peacekeeping missions.
Main backers of the company are said to be Oleg Deripaska and Gennady Timchenko, according to information provided by the website gulagu.net founded by Russian dissident Vladimir Osechkin, which cites a Redut deputy commander testifying under cover names. The PMC received armored personnel carriers, helmets, and protective vests from them.
See also
Russia against journalists: over 20 media workers are victims of war crimes. Reporters Without Borders (RSF) recorded over 50 cases of Russians directing artillery fire against journalists. In half of the cases, this was done purposely.
Destroyed Russian military vehicles to display at Tsyrkuny in Kharkiv Oblast. Damaged Russian equipment and civilian cars, most of which were taken from the community by the occupiers, were collected to record Russian war crimes and exhibited at the village near Kharkiv.
Follow us on Twitter, Instagram and LinkedIn for more news, stories, and field reports by Kharkiv journalists.
Support Kharkiv independent journalism. We are here to show you the life of the front-line cities. Buy us a coffee, and we'll prepare another article on life in Ukraine.