Ex-deputy of Kharkiv City Council to Be Tried for Collaboration
18.05.2023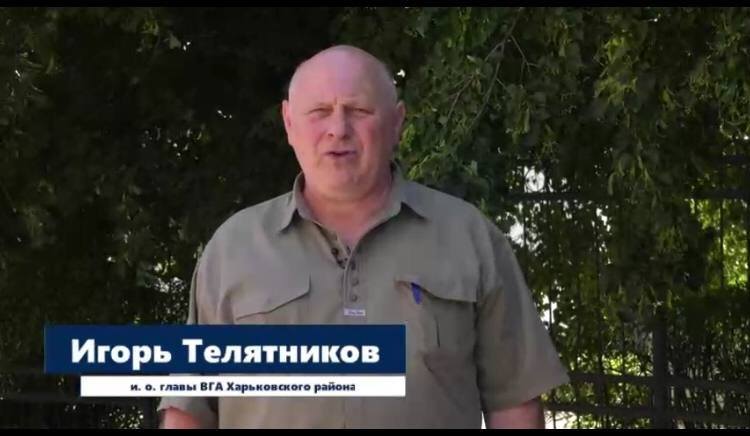 Igor Telyatnikov / Photo: screenshot from a video by the Russian propaganda YouTube channel X.Z.
The indictment was filed against the 57-year-old former deputy of Kharkiv City Council from the Party of Regions, Igor Telyatnikov, who served as the so-called pro-Kremlin "acting head of the military-civilian administration of the Kharkiv district."
Source: Kharkiv Regional Prosecutor's Office
On 6 April, Kyivskyy District Court in Kharkiv decided in absentia to impose pre-trial detention. The court also granted permission to conduct a special pre-trial investigation with Mr. Teliatnikov.
On 1 July 2022, he was appointed by the Russian occupiers as the "acting head of the temporary civil administration of the Kharkiv district". This became known from stories on Russian propaganda social media pages.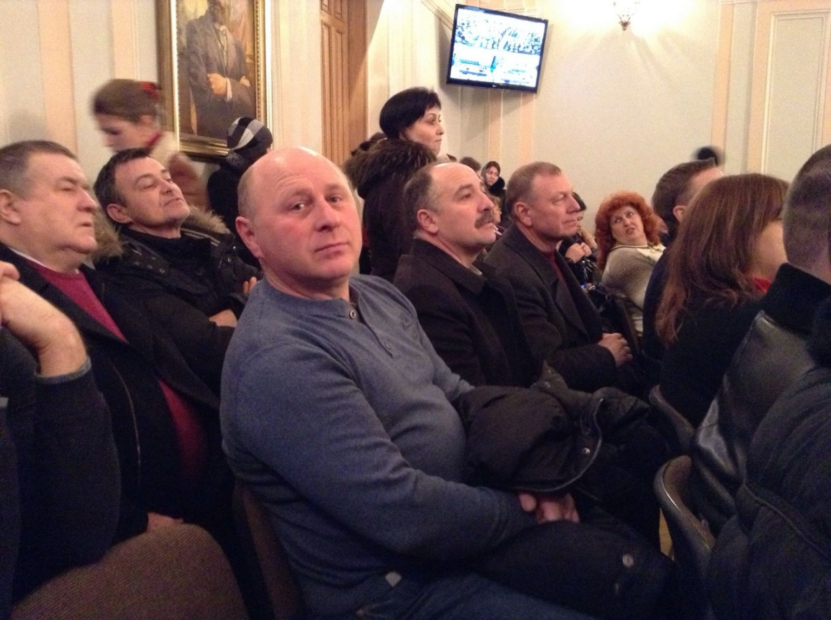 The text of the suspicion states that Teliatnikov was dismissed on 2 September 2022 from the so-called "head of the temporary civil administration of the Kharkiv district" with a location in the village of Kozacha Lopan. In his place, the occupiers appointed a collaborator from Lyptsi, Oleksiy Podorozhnyi.
After his "appointment" by the occupiers, Igor Telyatnikov became the hero of a propaganda video. He told the cameras about the shelling of the occupied territories, which the Russian occupiers seized on 24 February.
"Yesterday, Kozacha Lopan village was once again subjected to artillery and rocket fire by Ukrainian forces. Civilian objects were damaged, including residential and non-residential buildings. Thank God, no civilians were injured," said Igor Telyatnikov.
Telyatnikov's background
He was re-elected as a deputy of the Kharkiv City Council three times. In 2006 and 2010, he was running as a member of the City Council from the Party of Regions, and in 2015 he was elected to the City Council. He gave up his mandate to allow Oleksandr Novak to become the City Council's secretary.
See also
Threatened to shoot if victims don't give money: three Russian soldiers to be judged. According to the investigation, in May 2022, during the occupation of Izium in Kharkiv Oblast, three soldiers of the 39th Separate Motorized Rifle Brigade belonging to the 68th Army Corps of the Eastern Military District, stopped a car with two civilians.
War crimes in Kharkiv Oblast: 37 Russian servicemen notified of suspicion. Crimes committed by the military personnel of the aggressor state and representatives of Russian private military companies must not go unpunished.
Destroyed Russian military vehicles to display at Tsyrkuny in Kharkiv Oblast. Damaged Russian equipment and civilian cars, most of which were taken from the community by the occupiers, were collected to record Russian war crimes and exhibited at the village near Kharkiv.