Russian S-300 Missiles Target Village Near Kharkiv: One Dead
18.05.2023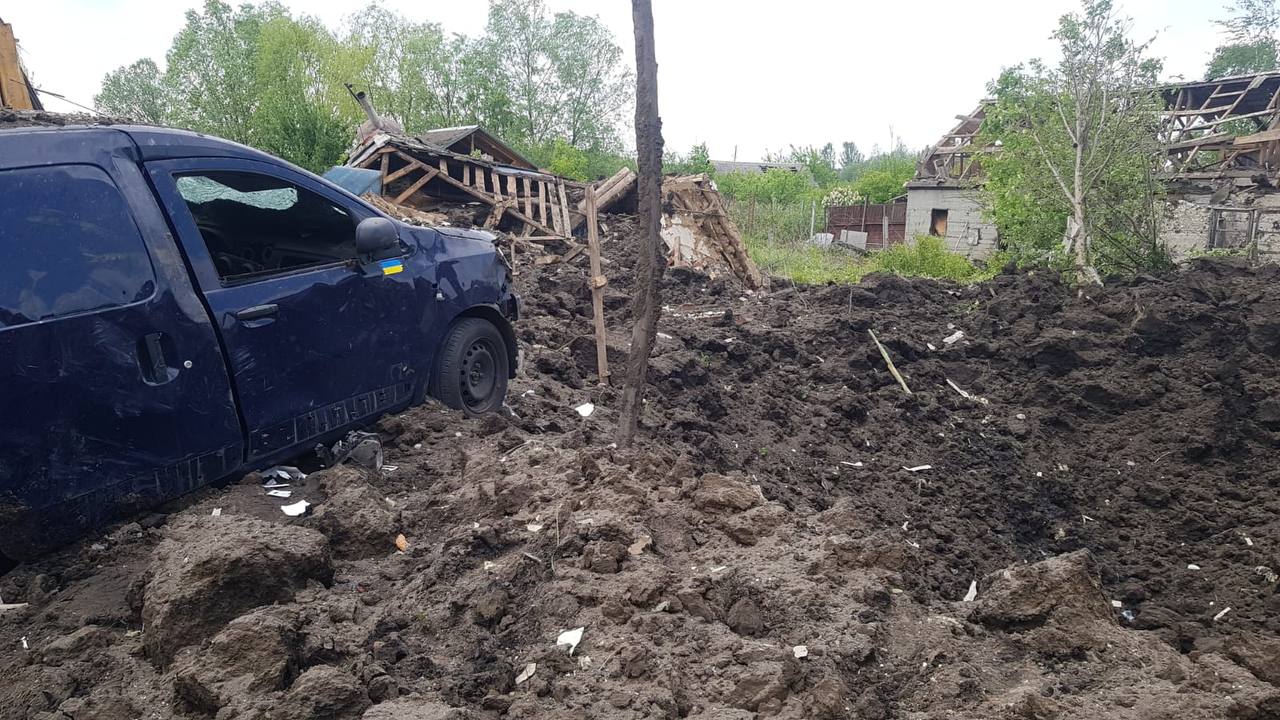 Aftermath of the missile attack on Tsyrkuny in Kharkiv region / Photo: Oleh Syniehubov, head of the Kharkiv Regional Military Administration, t.me/synegubov
Russian armed forces continued shelling the Kharkiv region: private houses at Tsyrkuny, located in Kharkiv district of Kharkiv region, came under attack.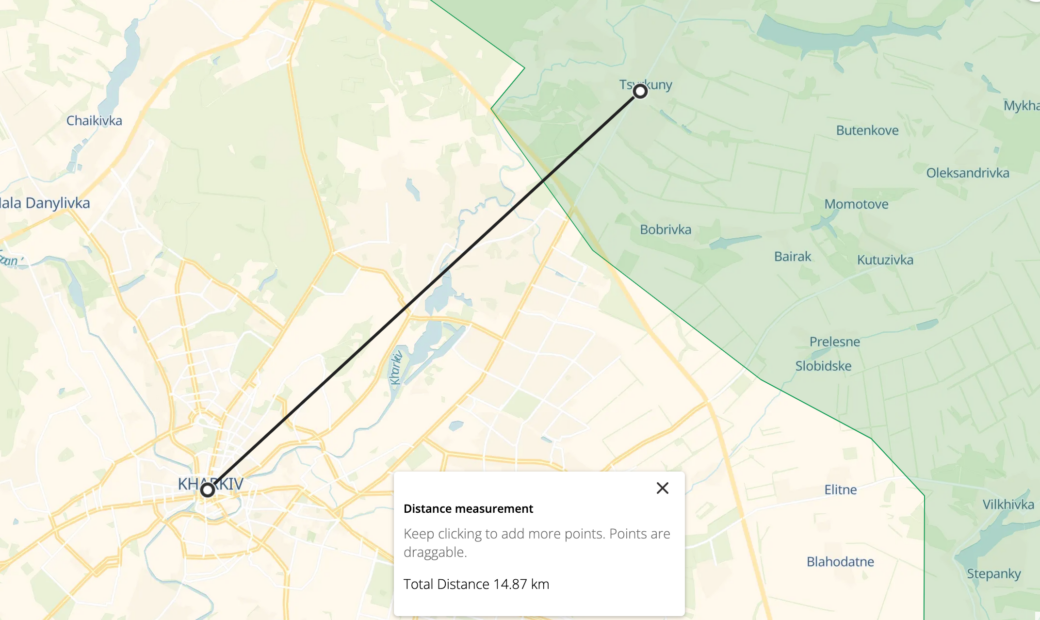 "According to preliminary information, the shelling was carried out at Tsyrkuny, Kharkiv district. A private house was hit. There may be a person under the rubble. All emergency services are working at the scene. The data is being clarified," said Oleh Syniehubov, head of the Kharkiv Regional Military Administration.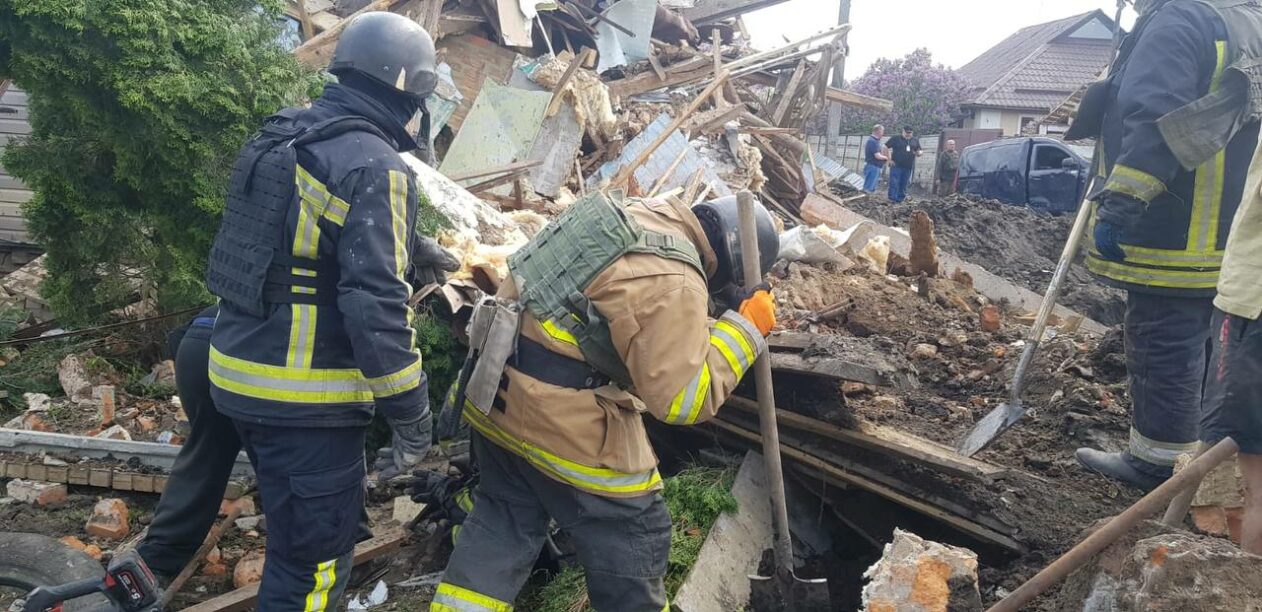 Later, it was reported that one person died. Two other civilians, 52 and 57 years old, were injured and provided with the necessary medical care.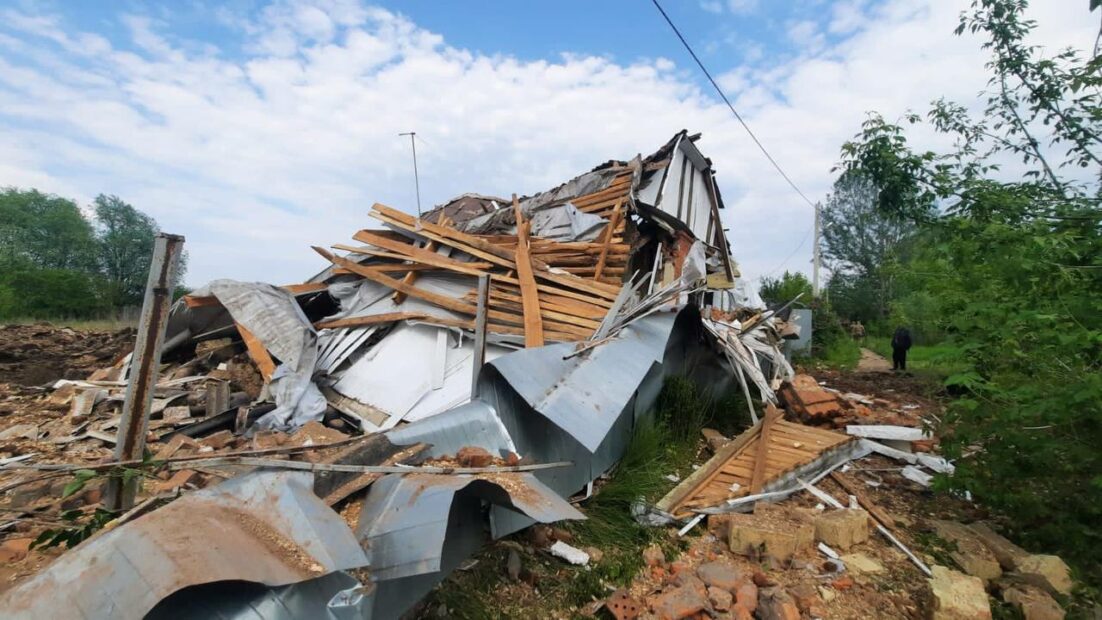 "The shelling came from the territory of Belgorod region, it was S-300 missiles. Two people were wounded by two hits, their ages are being established, a 52-year-old local man was killed. Civilian buildings were heavily damaged at the site," commented to Gwara Media Dmytro Chubenko, spokesman for the Kharkiv regional prosecutor's office.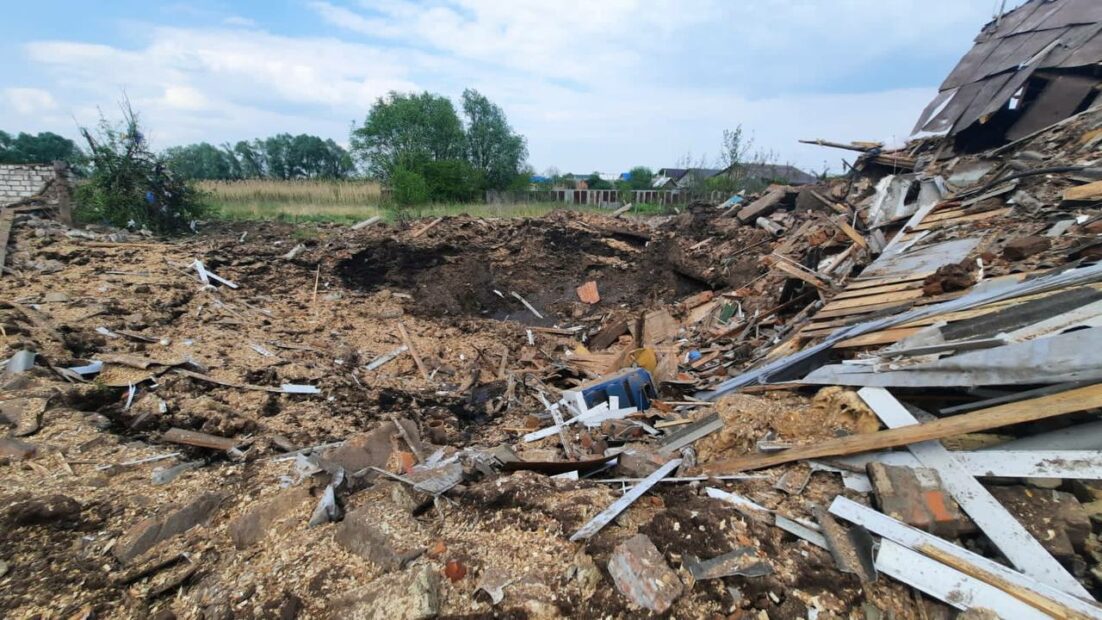 Under the procedural supervision of the Derhachi District Prosecutor's Office of Kharkiv Region, a pre-trial investigation was initiated into violating the laws and customs of war combined with premeditated murder (Part 2 Article 438 of the Criminal Code of Ukraine).
Tsyrkuny is affected by Russians the most
The village is the most affected by Russian shelling in Kharkiv Oblast. It is located three kilometers from the Ring Road.
On May 5, 2022, the Armed Forces of Ukraine liberated Tsyrkuny, which had been under Russian occupation for over a month. The village was a focal point for a long time and suffered from shelling almost daily until the Kharkiv counteroffensive in September 2022.
What are S-300 missiles?
S-300 (NATO reporting SA-10 Grumble) anti-aircraft missile systems are used for air defense, but the Russian occupiers use them to attack ground targets. Presumably, they are used simply because of availability and as a weapon of terror rather than for purely military purposes.
Kharkiv and the region constantly suffer from Russian shelling. Despite numerous pieces of evidence, the Russian army denies its attacks on civilians in Ukraine.
See also
Destroyed Russian military vehicles to display at Tsyrkuny in Kharkiv Oblast. Damaged Russian equipment and civilian cars, most of which were taken from the community by the occupiers, were collected to record Russian war crimes and exhibited at the village near Kharkiv.
Constant missile attacks and empty streets: how Kupiansk lives on the front line. The city was severely damaged at the beginning of the full-scale invasion and during the battle for its liberation in September 2022. Today, it is constantly under fire from Russian MLRS and S-300 systems.
Follow us on Twitter, Instagram and LinkedIn for more news, stories, and field reports by Kharkiv journalists.
Support Kharkiv independent journalism. We are here to show you the life of the front-line cities. Buy us a coffee, and we'll prepare another article on life in Ukraine.