Kharkiv Oblast Under Attack: Russian Troops Shelled at Least 17 Towns and Villages
19.05.2023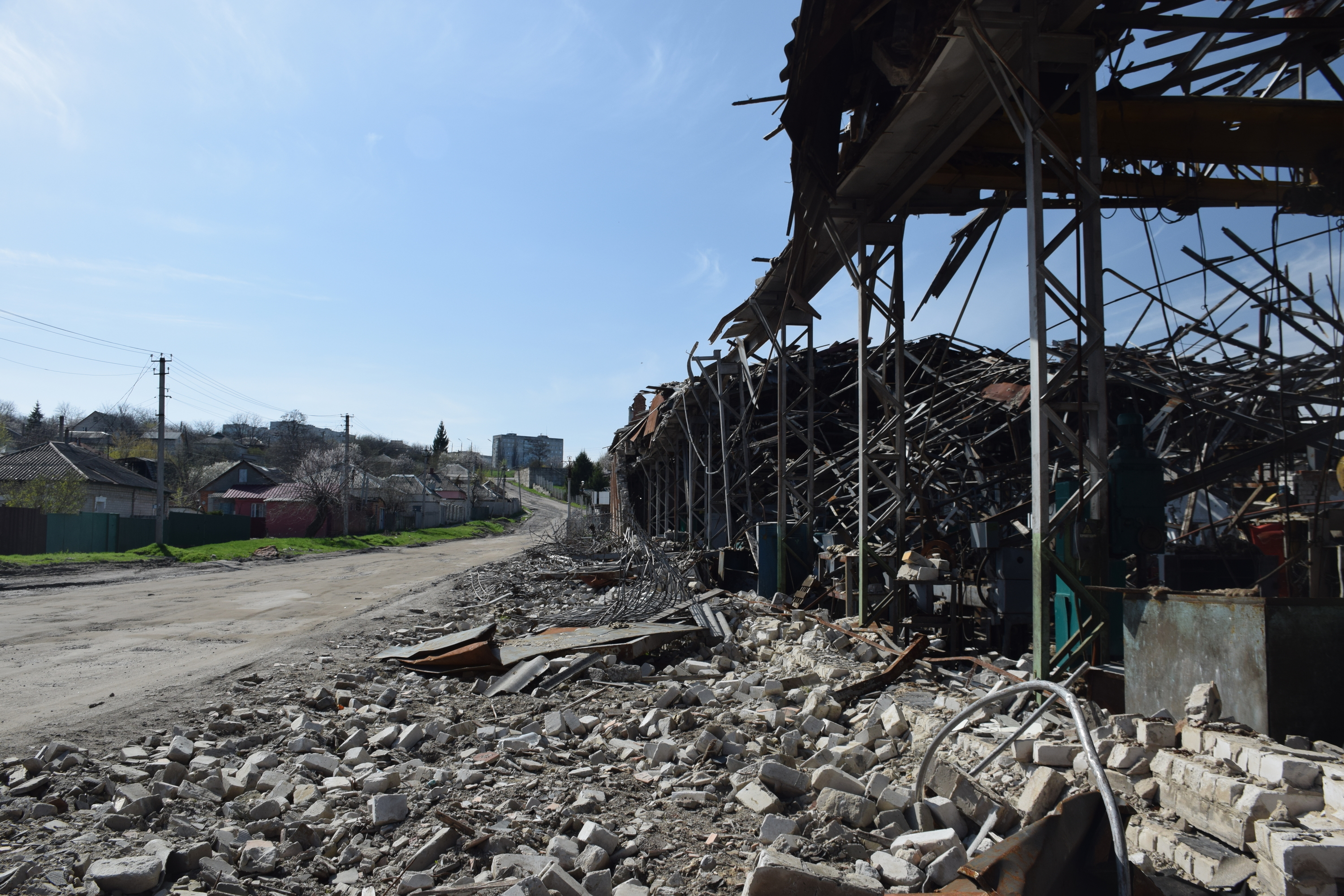 A destroyed plant in Kupyansk. Illustrative image / Photo: Denys Glushko for Gwara Media
Day 450 of the full-scale Russian military aggression continues. Today, Russian troops launched another massive missile attack on civilian and critical infrastructure in Kharkiv Oblast.
Source: General Staff of the Armed Forces of Ukraine
The enemy focused on Lyman, Bakhmut, Avdiivka, and Maryinka axes. 29x combat engagements took place in the above frontline areas during May 18. The fiercest fighting is for Bakhmut and Maryinka.
Kharkiv RMA
Over the past day, the occupiers continued to shell civilians and civilian infrastructure in Kharkiv region. At least 17 settlements in Kharkiv, Kupiansk and Chuhuiv districts of the region were hit by the invaders.
A 52-year-old civilian man was killed by a missile strike on the village of Tsyrkuny, and 2 other men aged 41 and 57 were wounded. Two private houses were destroyed in the village, and 13 other houses were damaged.
Buildings, property and equipment of a farm were damaged in Teshenkivka village, Kupiansk district, as a result of shelling from multiple rocket launchers.
Residential buildings, a fence and a civilian infrastructure facility were damaged in Vovchansk, Chuhuiv district.
Forest fires broke out in the villages of Starytsia and Perkivka in Chuhuiv district due to hostile shelling.
Slobozhanshchyna axis
During May 18, the adversary fired mortars and artillery at the vicinities of settlements of Starytsya, Synelnykove, Ohirtseve, Hatyshche, Nesterne, Budarky in Kharkiv Oblast.
Kupyansk axis
Russian fired artillery and mortars at Kamyanka, Kolodyazne, Fyholivka, Novomlynsk, Dvorichna, Zapadne, Masyutivka, Lyman Pershyi, Tabaivka and Berestove in the region.
State Emergency Service
Mine clearance works continue in Kharkiv region. Over the past day, pyrotechnic units of the State Emergency Service examined more than 8 hectares of territory. They found and neutralized 183 explosive items.
See also
War crimes in Kharkiv Oblast: 37 Russian servicemen notified of suspicion. Crimes committed by the military personnel of the aggressor state and representatives of Russian private military companies must not go unpunished.
Russian S-300 missiles target village Near Kharkiv: One Dead. Russian armed forces continued shelling the Kharkiv region: private houses at Tsyrkuny, located in Kharkiv district of Kharkiv region, came under attack.