Russia Against Journalists: Over 20 Media Workers Are Victims of War Crimes
17.05.2023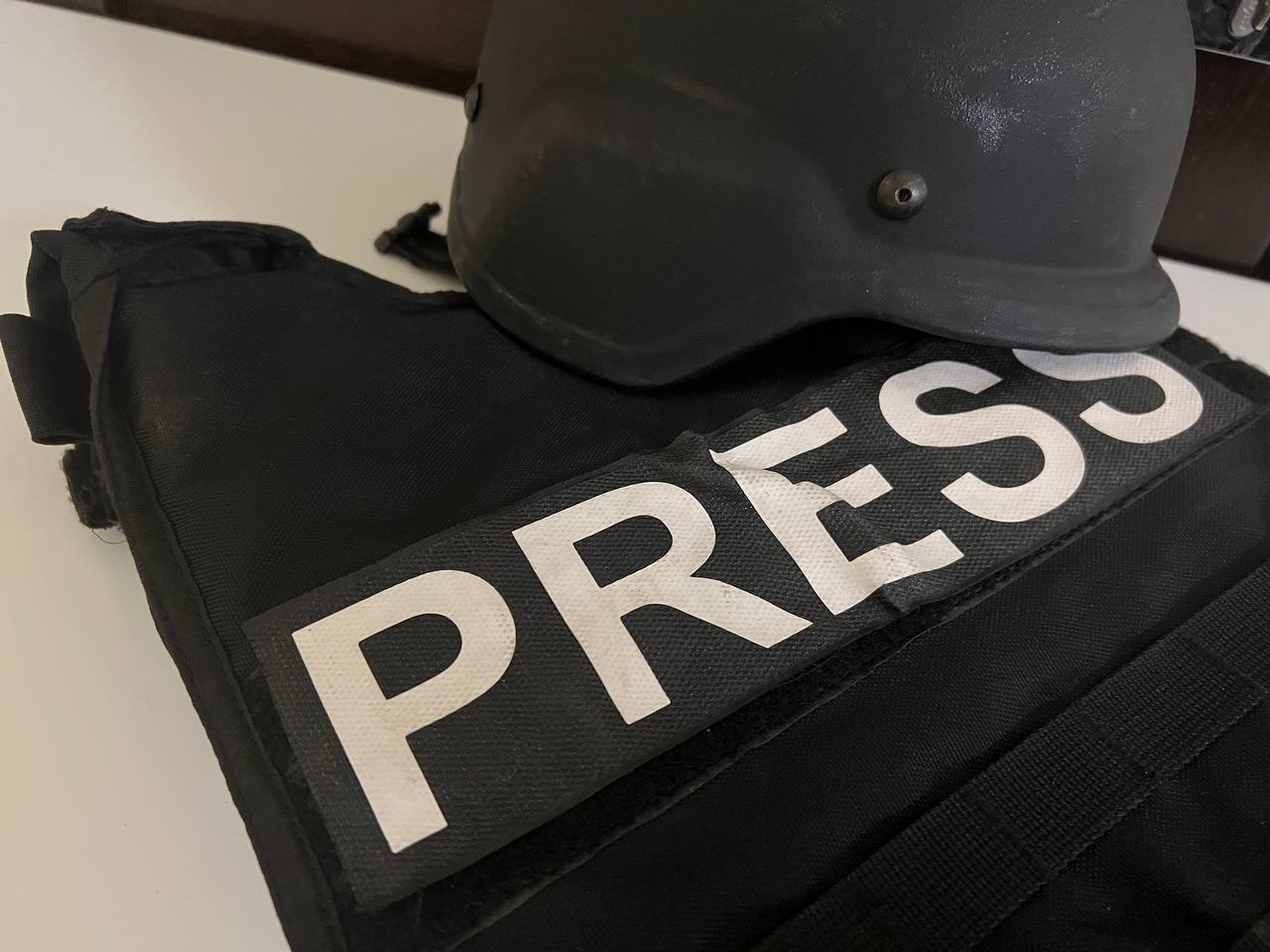 Essential equipment for military journalists / Photo: Polina Kulish for Gwara Media
Reporters Without Borders (RSF) recorded over 50 cases of Russians directing artillery fire against journalists. In half of the cases, this was done purposely.
The organization's Secretary General Christophe Deloire emphasized that such actions constitute crimes against press freedom and free speech. The situation when journalists are targeted in combat zones threatens freedom of speech and the right to free access to information.
According to the Institute of Mass Information, Denys Kryvyi became the 58th victim of Russian aggression among media professionals.
Ukraine was ranked 79th in the Reporters Without Borders Freedom of Expression Index. The indicators have improved by 27 steps compared to previous years: in 2022, the country was ranked 106th, in 2021 – 97th.
In particular, the study reports that the Ukrainian media are partially controlled by oligarchs and bear the consequences of Russian aggression. The information war with Russia has led to a ban on pro-Kremlin media outlets and restrictions on access to Russian social media. Martial law also sometimes restricts press freedom. Among other things, Ukrainian media outlets have lost some of their funding from advertising and subscriptions, threatening to bankrupt such media.
See also
Destroyed Russian military vehicles to display at Tsyrkuny in Kharkiv Oblast. Damaged Russian equipment and civilian cars, most of which were taken from the community by the occupiers, were collected to record Russian war crimes and exhibited at the village near Kharkiv.
Constant missile attacks and empty streets: how Kupiansk lives on the front line. The city was severely damaged at the beginning of the full-scale invasion and during the battle for its liberation in September 2022. Today, it is constantly under fire from Russian MLRS and S-300 systems.
Publicly supported Russia's actions in Ukraine: Chilean blogger Gonzalo Lira detained in Kharkiv. He published posts and made videos saying that Russia's full-scale invasion was "one of the most brilliant examples of invasions in modern history" and added that Russian troops were not targeting civilians. This foreign blogger also participated in Russian TV news programs as an eyewitness in Ukraine, allegedly "seeing everything with his own eyes."