Ukrainian Journalists Awarded "For Freedom of the Press" Prize
13.12.2022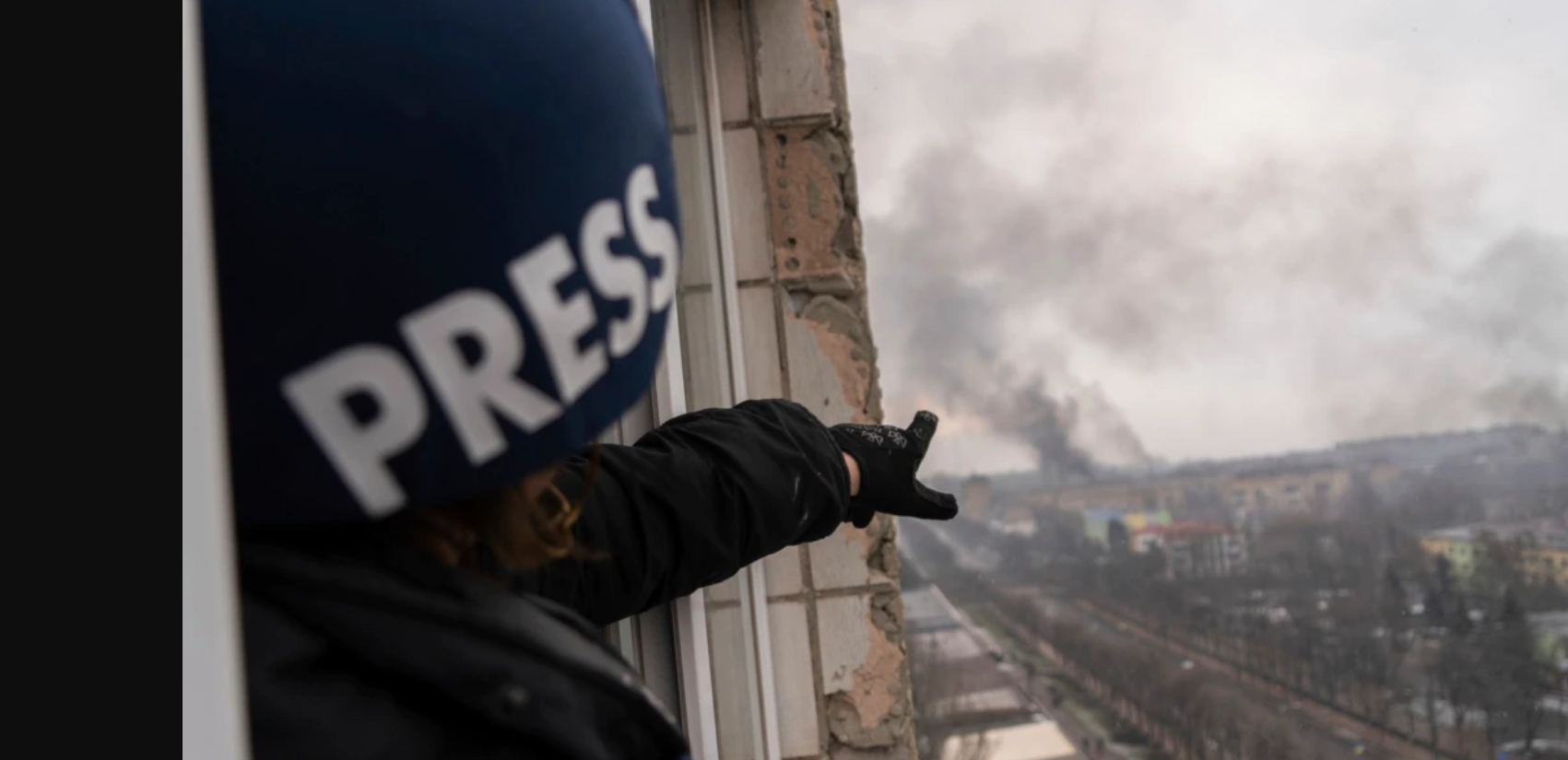 Evgeny Maloletka wearing a vest and helmet presses on a pillar of smoke after a Russian airstrike on a maternity hospital in Mariupol on March 9, 2022 / Photo: AP
Ukrainian photojournalists Yevgeny Maloletka and Mstyslav Chernov were awarded by the international non-profit organization "Reporters without Borders" in the category "Impact".
They covered the situation in Mariupol, which is surrounded by Russian troops. The award ceremony took place on Monday, December 12, in Paris.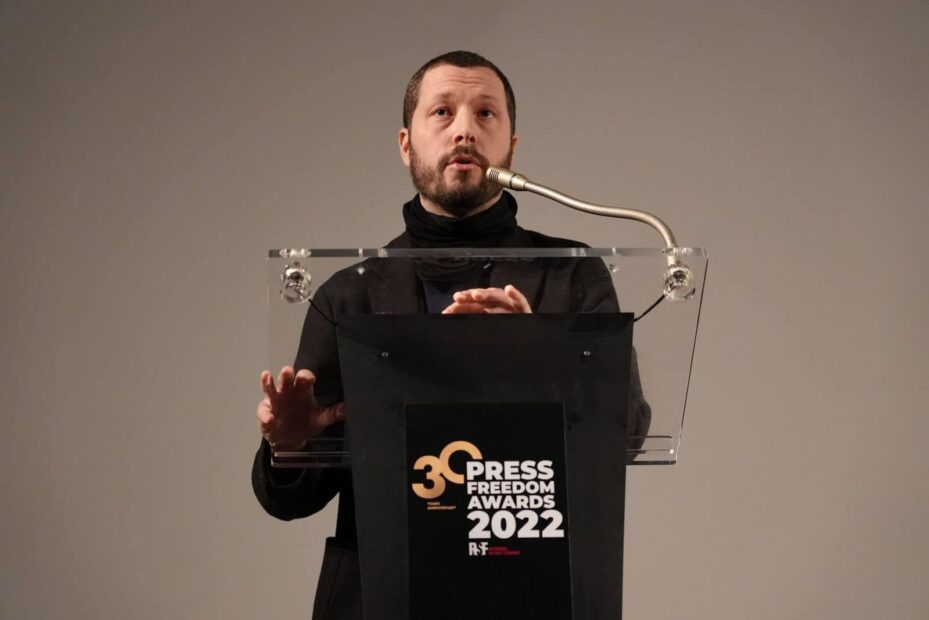 Among the crimes of the Russians are threats and harassment of journalists, shelling and seizure of TV towers, hacker attacks on the websites of Ukrainian media, shelling of media offices, shutting down Ukrainian broadcasting, and blocking access to the websites of Ukrainian media in the occupied territories.
Over a hundred regional media had to suspend their work due to threats from the Russian occupiers, seizure of editorial offices, and inability to work under the temporary occupation.
The Press Freedom Prize from Reporters Without Borders awarded in 2022 was also given to two press workers who are now behind bars. These are Iranian journalist and human rights activist Nargiz Mohammadi and Moroccan investigative journalist Omar Radi. Overall, 15 journalists and media outlets from 15 countries worldwide participated in this year's award.
Follow us on Tik Tok and Twitter for more news, stories, and field reports by Kharkiv journalists.