Ukrainian Grain Association Created a Charity for Demining the Country's Fields 
12.09.2023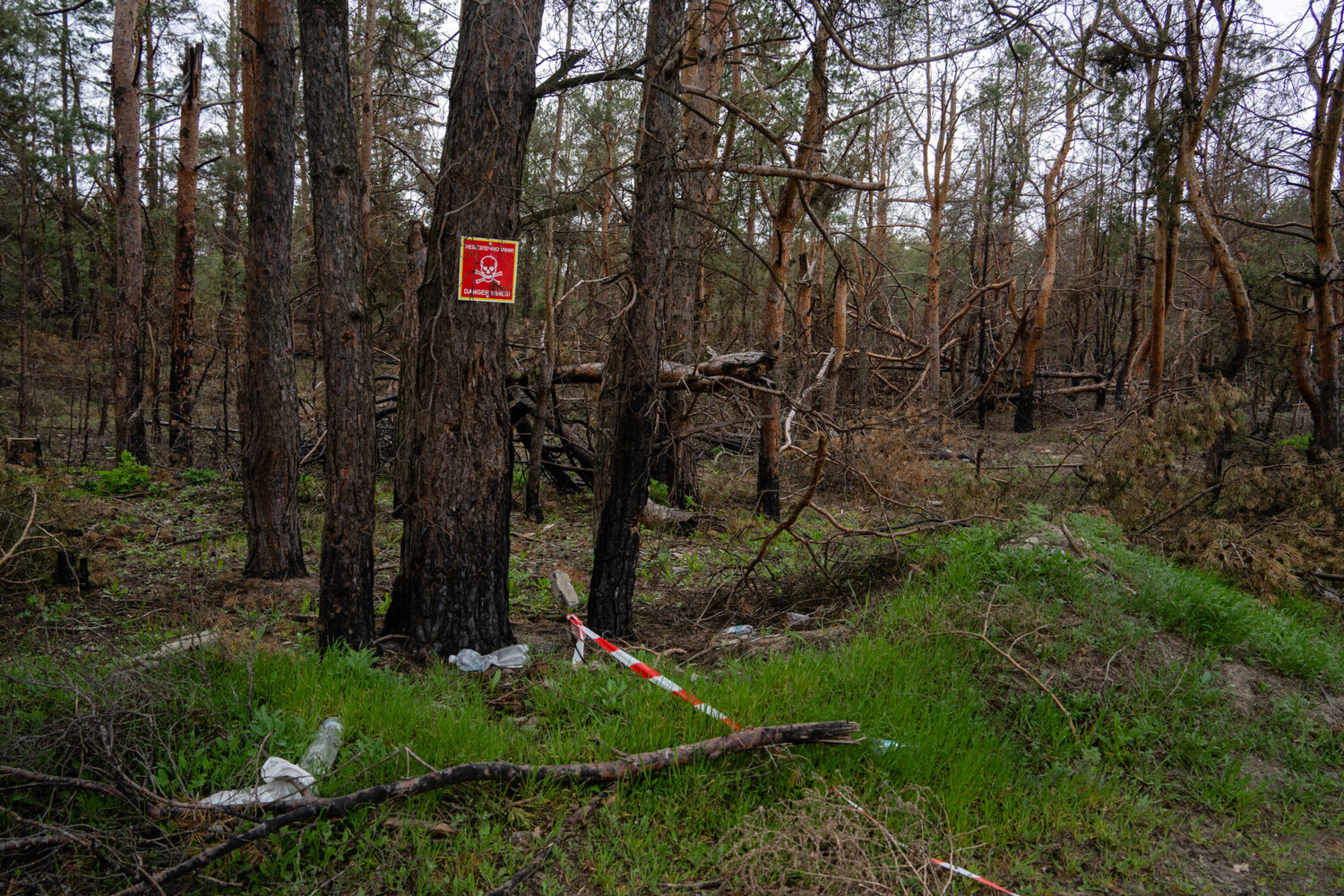 Warning sign Mine Danger! in the forest in Kharkiv Oblast / Photo: Oleksii Yeroshenko, Gwara Media
The Ukrainian Grain Association created an International Charity Fund to help farmers demine the country's fields. 
According to their data, around 6 million hectares of agricultural land is mined, polluted, occupied, or is a battlefield for active fighting. Among those, 434 thousand hectares are in Kharkiv Oblast.
"Experts believe that to demine these territories, we'll need about ten years and around $9-12 billion. The loss of these lands will have enormous consequences for the agricultural sector, the country's economy, farmers' well-being, and accessibility of food exports for tens and thousands of people in the world that depended on grain from Ukraine," their message says.
UGA noted that the money collected by the fund will go exclusively to organizations that teach suppers, conduct demining, or finance projects for demining in Ukraine.
According to the head of the Kharkiv regional military administration Oleh Syniehubov, at the beginning of summer, the overall area of mined or likely mined territories in Kharkiv oblast is about 570 thousand hectares with 447 settlements.
Read more
Hello! At Gwara Media, we investigate Russian war crimes, debunk fake news, and bring you important stories amidst the Russian-Ukrainian war. Buy us a coffee to support our efforts: it will fuel our fact-checkers' analytical evenings or our reporting team's mornings in de-occupied regions of Kharkiv Oblast.