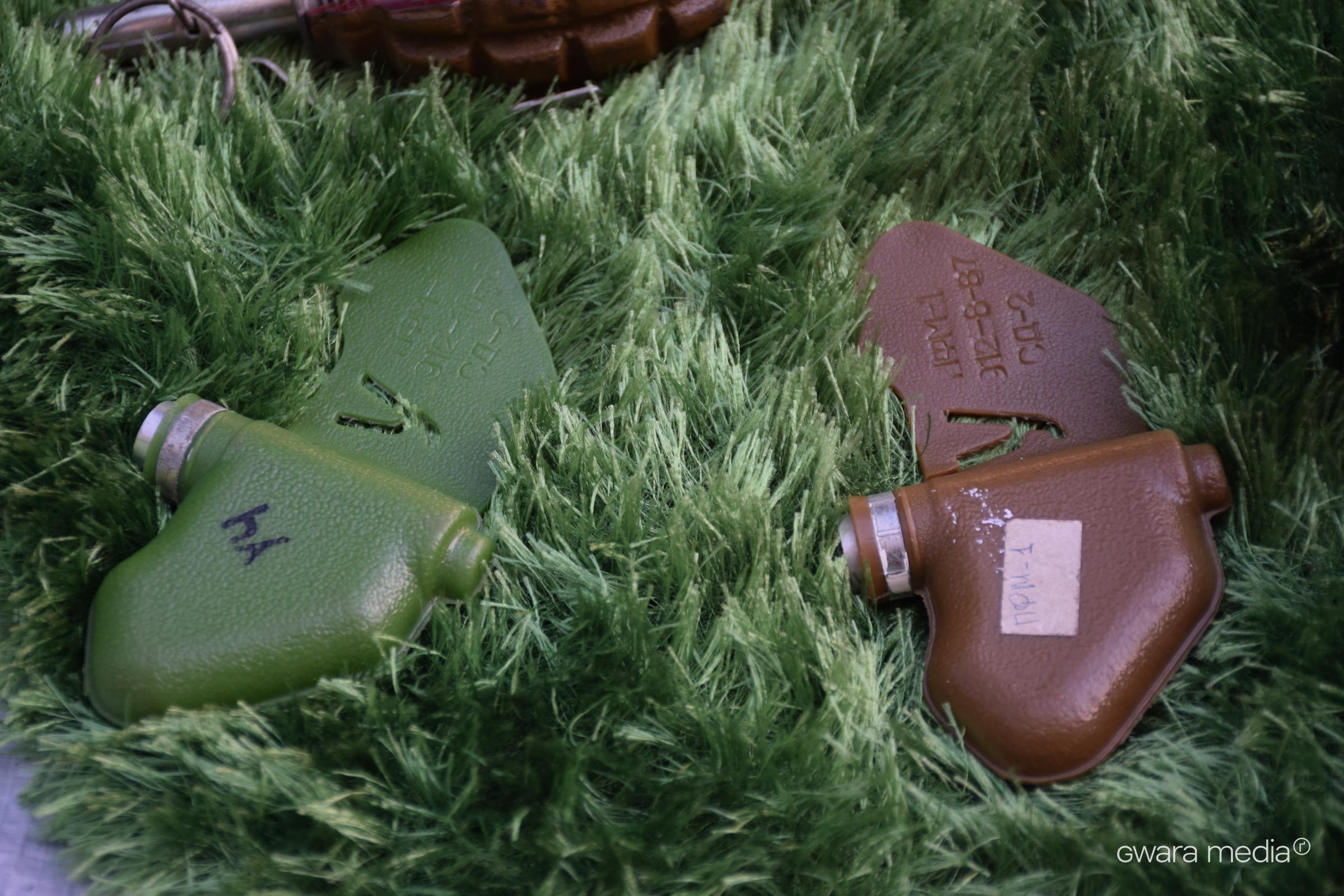 Anti-personnel mine PFM-1 / Photo: Denys Glushko, Gwara Media
The man was hospitalized in moderate condition. This was reported by the head of the Kharkiv Regional Military Administration Oleh Syniehubov.
Around 11:30 a.m. on September 8, a civilian man of 44 years old exploded on an anti-personnel mine in his own yard in Rubizhne village, Chuhuiv district.
Also, at 11:50 a combine harvester exploded in a field near the village of Andriivka, Izium district, on an unknown explosive device. There were no casualties.
Mine danger
Kharkiv Oblast is one of the most contaminated with explosive devices, with Kupiansk, Vovchansk and Izium forestries being the most affected.
PFM-1 is one of the most widespread anti-personnel mines that Russians left in the occupied territories in forests, around roads, trails, parks, and even in the yards of private houses.
This land mine is a high-explosive anti-personnel landmine produced by the Soviet Union and Russia. It has several names, including the Green Parrot and the Butterfly Mine. These mines can be scattered from helicopters, combat aircrafts, and mortars. They glide to the ground without detonating and only explode upon contact at a later time.
If you find a suspicious object, please inform the State Emergency Service or the National Police by calling 101, 102 or 112.
Do not
touch or move the object;
use radio equipment, and mobile phones;
pour liquids on it, cover it with soil, or cover it with something;
touching a suspicious device and exerting sound, light, heat or mechanical influence on it, as almost all explosives are poisonous and sensitive to mechanical, sound and heat.
Might be relevant
Denmark hands over 6 UAVs to Ukraine for mine scanning. These drones are used for non-technical inspection of territories, including water bodies, for the presence of explosive objects. This is the latest innovative approach to surveying territories.

If you have found an error, highlight the necessary fragment and press Shift + Enter.