Russian Troops Keep Pushing on Kupyansk-Svatove Line with No Verified Advances – ISW
09.09.2023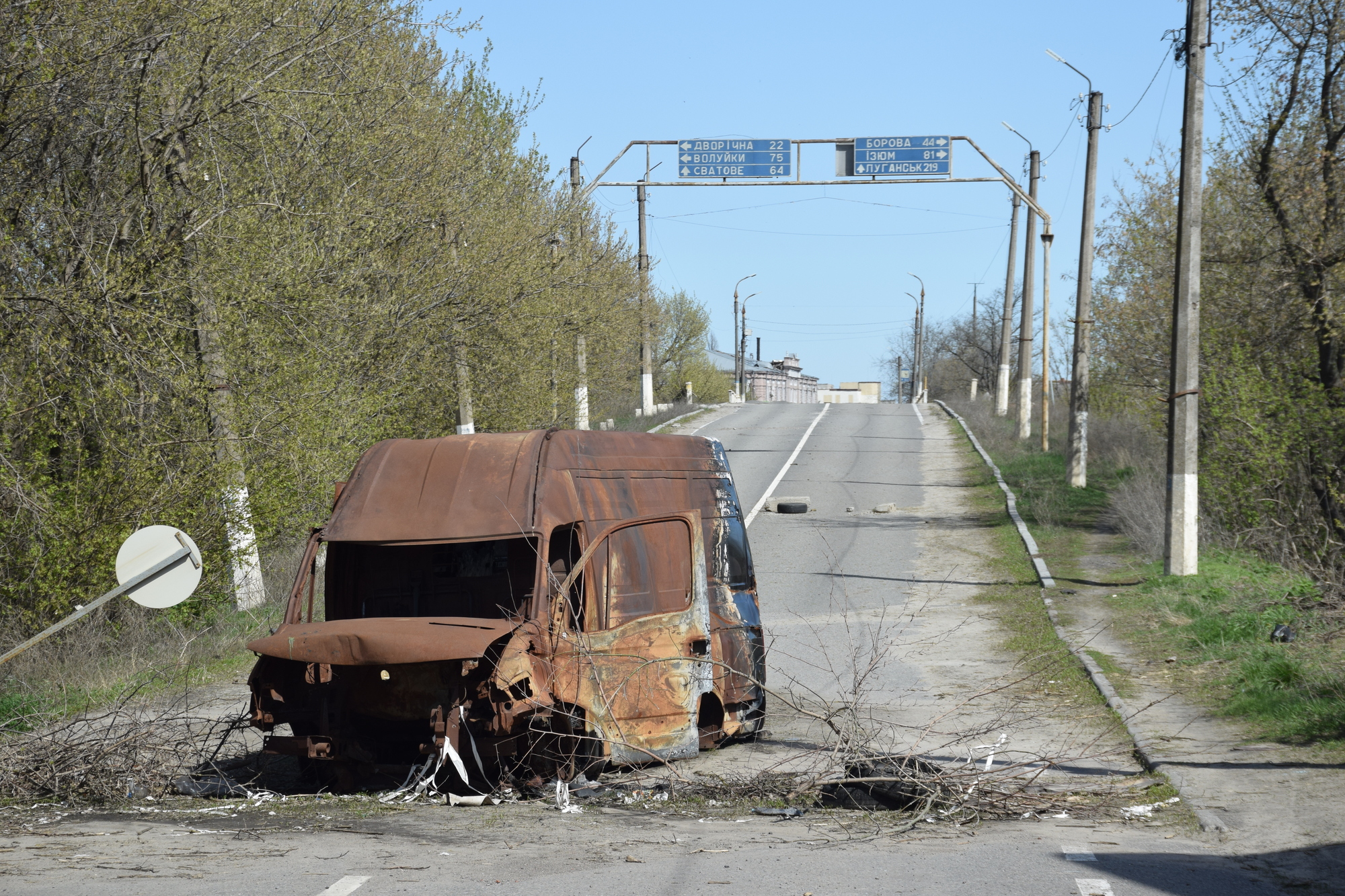 A car burned down in city center. Kupiansk, Kharkiv Oblast / Denys Glushko for Gwara Media
Since the beginning of the full-scale invasion, the Institute for the Study of War (ISW) has been studying the hostilities on the frontlines in Ukraine. The latest reports document the offensive of the aggressor country's army on the border of Kharkiv and Luhansk regions.
Russia's main efforts are still aimed at capturing the rest of Luhansk region and advancing to the eastern part of Kharkiv and northern part of Donetsk regions.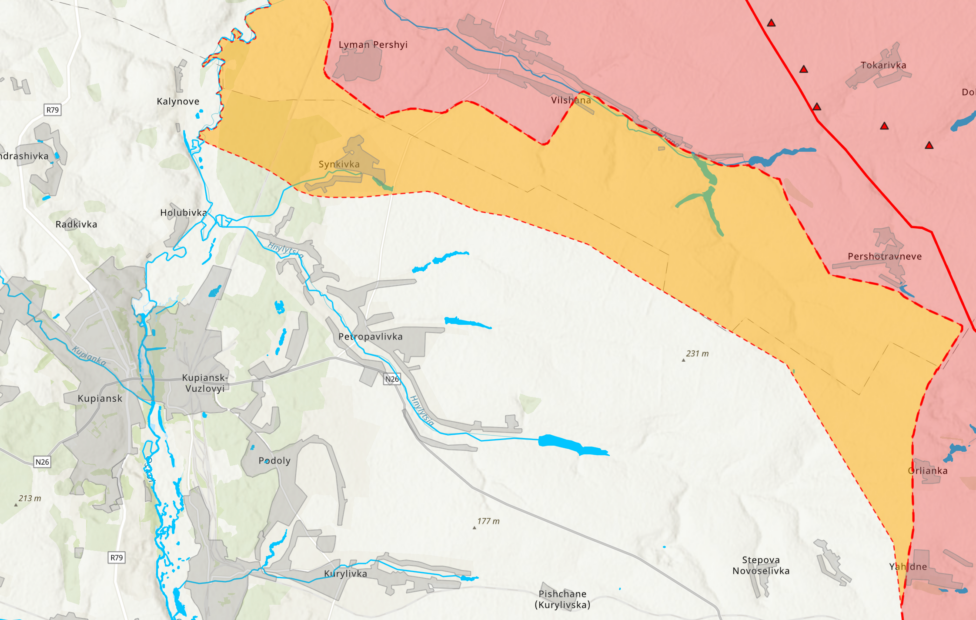 The General Staff of the Ukrainian Armed Forces reported that Russian troops conducted unsuccessful offensives in the area of Synkivka (9 km northeast of Kupiansk) and Novoyehorivka (16 km southwest of Svatove).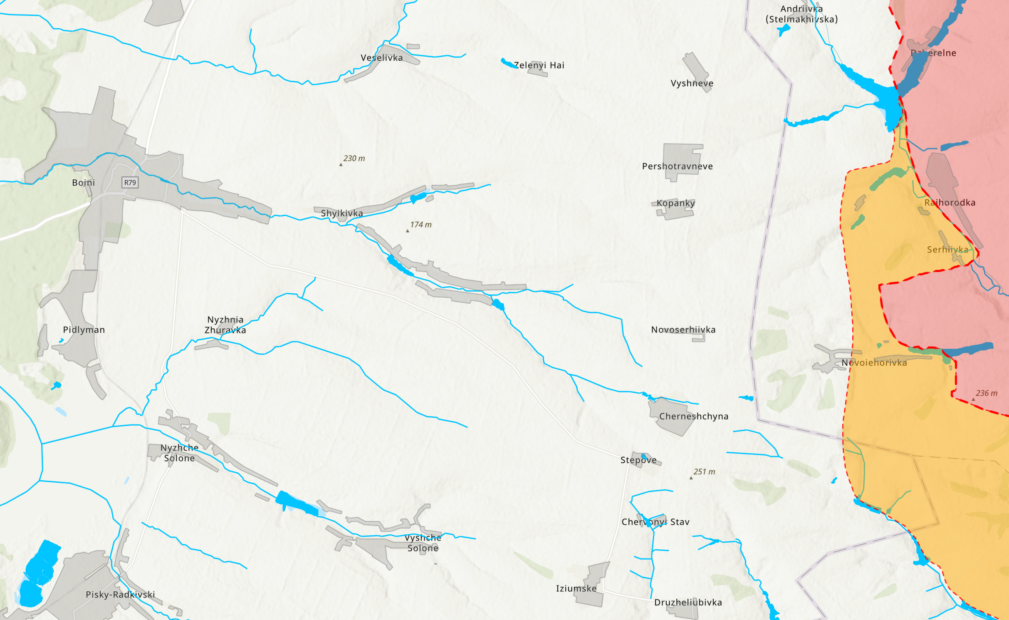 Ilya Yevlash, spokesman for Ukraine's Eastern Military Group, said that Russian troops continue to concentrate their efforts in the area of Novoyehorivka and use convicts and unknown private military companies (PMCs) for assaults.
On September 7, Deputy Minister of Defense of Ukraine Hanna Malyar stated that the operational situation in the Kupyansk and Lyman sectors is escalating.
ISW cites a report from a Russian news aggregator that Russian troops continued to advance in the area of Sinkivka and Petropavlivka (7 km east of Kupiansk). However, the Institute for the Study of War has not seen any visual evidence of this statement.
Might be relevant
Constant missile attacks and empty streets: how Kupyansk lives on the front line. This city in Kharkiv Oblast is 10-15 km/ 6–9 miles from the front line and 40 km/ 25 miles from the border with Russia. The city was severely damaged at the beginning of the full-scale invasion and during the battle for its liberation in September 2022. Today, it is constantly under fire from Russian aviation, MLRS and S-300 systems.
Russian army shelled Petropavlivka in Kupiansk district – Kharkiv Governor. Shelling of the village wounded a man of 68; he was hospitalized. At night, the Russian army also shelled Kucherivka of the Kupiansk district. The shelling damaged a residential building. 
Ukraine managed to bring home 9 Ukrainian children who were in the temporarily occupied territory. About 700,000 Ukrainian children have been taken to Russia.