Houses for Large Adoptive Families From Frontline Regions are Being Built in Kharkiv within Zelenska's Childhood Address Project
13.09.2023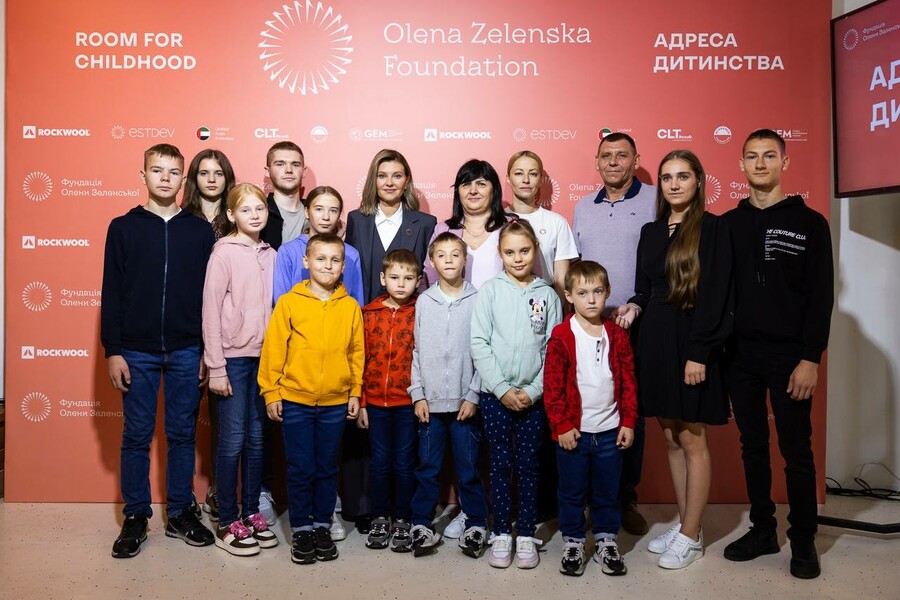 The presentation for Childhood Address in Kyiv / Photo: from open sources
Olena Zelenska's project, Childhood Address, plans to build 14 houses for adoptive families from frontline regions in Ukraine.
In Kharkiv Oblast, the building of modern housing for large adopting families has started, reports Ukrinform, citing Olena Zelenska, the wife of the President of Ukraine.
"We want to provide housing to all who have lost it. For now, 80 large adoptive families have lost their homes. We're building 14 houses now and will try to [mostly] finish building them this year. But 66 families will be still [without homes]. So, we want to grow this project, find finances for other building [initiatives], want to [help] the usual adoptive families, not only large ones (where people are taking care of five children or more) – but that must be [within] other projects," noted the first lady.
This housing project is realized in eight Ukrainian oblasts. According to Zelenska, the first buildings will become homes for families from Kharkiv, Luhansk, Donetsk, Kherson, Zaporizhzhia, Dnipro Oblast.
"In Foundation, we decided from the start that the first families that will get the housing will be from the frontline territories," says the director of the Foundation, Nina Horbachova. "We know everything about these families. They were forced to leave [their homes] under shelling; sometimes the only thing they've brought [from home] was their documents."
Zelenska pointed out that the Foundation became gradually acquainted with all the families they're providing housing for. After construction is finished, these families won't be abandoned because they still have a lot of needs [to be met].
In Kharkiv Oblast, the land for the construction of two houses like this has already been allocated. According to the First Lady, buildings will have an autonomous energy supply and one story (because such families often care for disabled children). Every house will have a separate bomb shelter.
One house with a terrace will have 285 square meters. It will have six bedrooms, five bathrooms (one of them is inclusive), and underfloor heating in the rooms. At the same time, bomb shelters will have a modular construction that can house 12 people underground; shelters will also be wheelchair accessible.
Read more
At Gwara Media, we investigate Russian war crimes, debunk fake news, and bring you important stories amidst the Russian-Ukrainian war. Buy us a coffee to support our efforts: it will fuel our fact-checkers' analytical evenings or our reporting team's mornings in de-occupied regions of Kharkiv Oblast.