Seven Schools Affected by Russian Invasion to Be Restored in Kharkiv Region
26.05.2023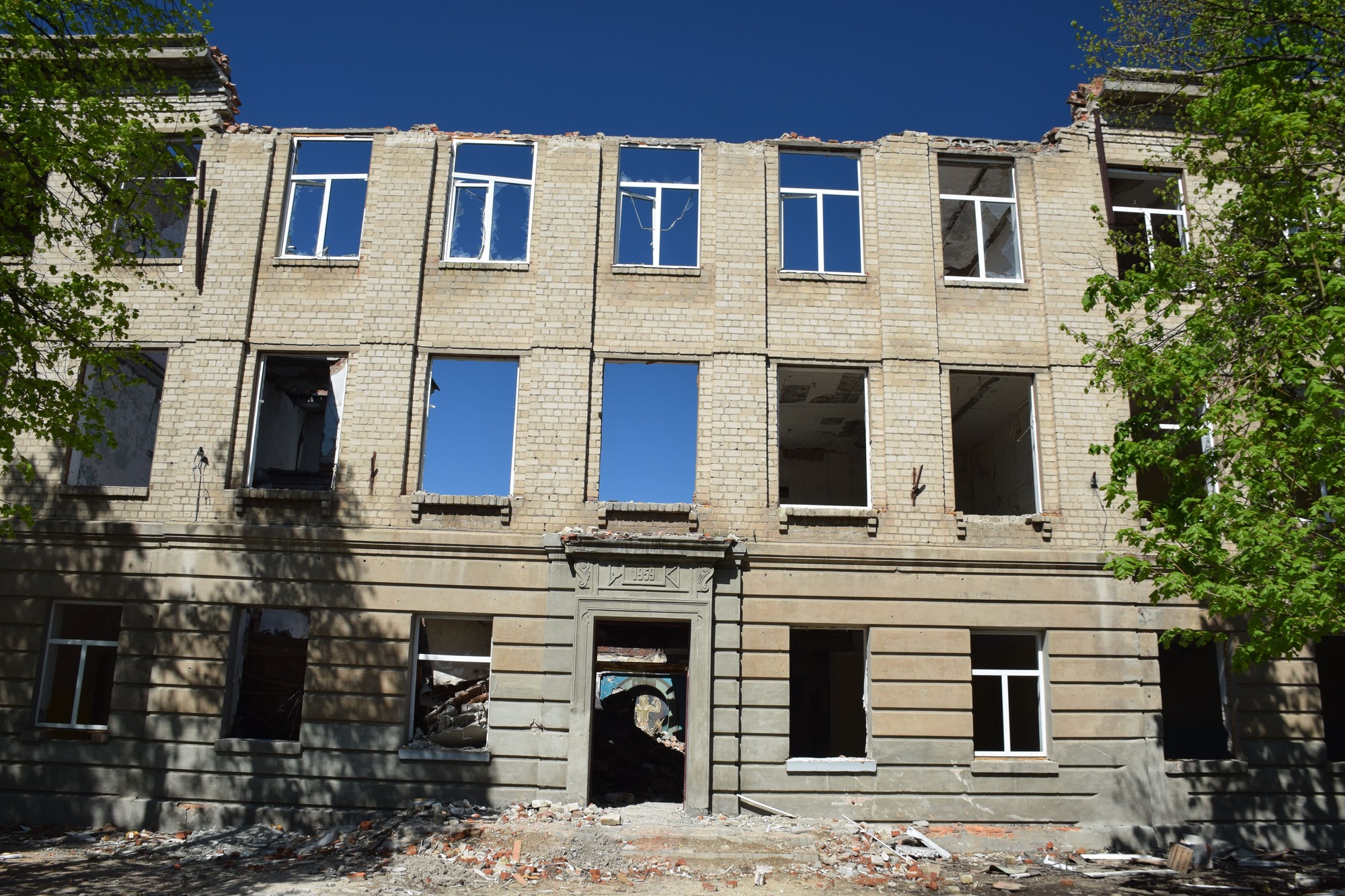 Destroyed lyceum in Izium, Kharkiv Oblast / Photo: Denys Glushko for Gwara Media
Smilyvi Charitable Foundation and the "Daring to Restore" volunteer initiative will rebuild seven schools in Kharkiv Oblast that were affected by the Russian invasion.
The following institutions will be restored:
Rohan Academic Lyceum (Dokuchaevske village);
Rusko-Lozivskyi lyceum;
Izyum Lyceum No. 11;
Kapitolivskyi lyceum;
Balakliia Lyceum No. 5;
Yakovenkivska gymnasium;
Pechenizskyi Lyceum named after H. Semyradskyi.
According to Vitaliy Selik, director of the Smilyvі Charitable Foundation, different restoration works will be carried out in other schools by early fall, depending on the damage.
"Our task is to do as much as possible in the shortest terms so that schools can start the educational process as soon as possible. Of course, if the security situation allows it. We will have a unique list of works for each school. We will install windows in some schools, repair the roof in others, replace classroom doors, and repair classrooms and corridors," explained Mr. Selik.
He clarified that in addition to restoration, the foundation plans to update equipment and furniture at educational institutions: "Using the Build Back Better principle, we will improve educational spaces together with volunteers, students and teachers. If we get enough funds, we will try to update equipment and furniture."
The work will involve volunteers of the "Dare to Restore" initiative, residents and parents. These activities will be carried out with the support of the U-LEAD with Europe Program and the European Commission's Foreign Policy Instruments Service (FPI). The project will also renovate two more affected schools in Kyiv region and 3 in Chernihiv region.
See also
Implemented Russian education standards: teacher in Kupyansk suspected of collaboration. A 55-year-old woman is accused of collaboration under Part 3 of Article 111-1 of the Criminal Code of Ukraine.
War crimes in Kharkiv Oblast: 37 Russian servicemen notified of suspicion. Crimes committed by the military personnel of the aggressor state and representatives of Russian private military companies must not go unpunished.