Russians Damaged over 500 Cultural Monuments in Ukraine
27.10.2022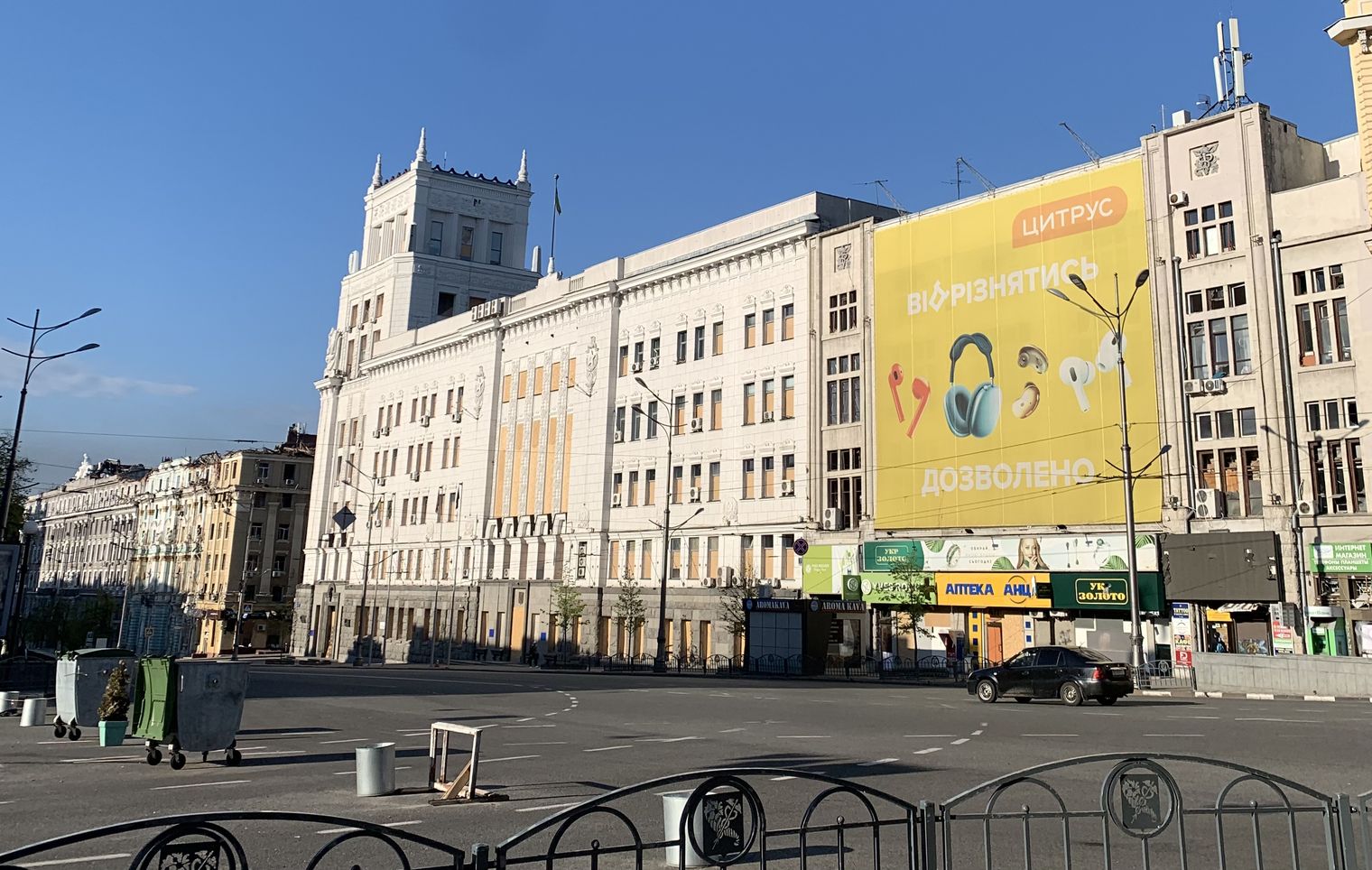 The building of the Kharkiv City Council / Denys Glushko, Gwara Media
To date, 552 objects of cultural heritage and cultural infrastructure damaged by the Russians have been verified.
Deputy Minister of Culture and Information Policy Kateryna Chuyeva reported during the international scientific and practical conference "Cultural Heritage in War: Protection, Preservation and Restoration".
As of October 26, the MCIP verified 552 episodes of damage and destruction. Among them:
171 monuments;
146 objects of valuable historical buildings;
58 monuments and works of art;
44 museums.
According to information from local authorities, in total, almost 1000 objects of cultural infrastructure were damaged.
"Cultural heritage is one of the key elements of national security. This should be reflected in sectoral strategies and daily practices. The development of Ukraine's heritage ecosystem will preserve the national heritage and unlock its potential for the development of Ukrainian society, as well as balance the interests of different actors, each of which also bears its share of responsibility for the common future. It is up to each of us to decide whether and how the historic environment of our cities is to be preserved, and whether the restoration projects will be inspiring and create opportunities for development, human-centered and environmentally friendly," she added.
Earlier, Ministry of Culture and Information Policy of Ukraine reported that the restoration of Kharkiv City Council would require about UAH 200 million / $5 million.