Polish Senate Declares Russian Government "Terrorist Regime"
27.10.2022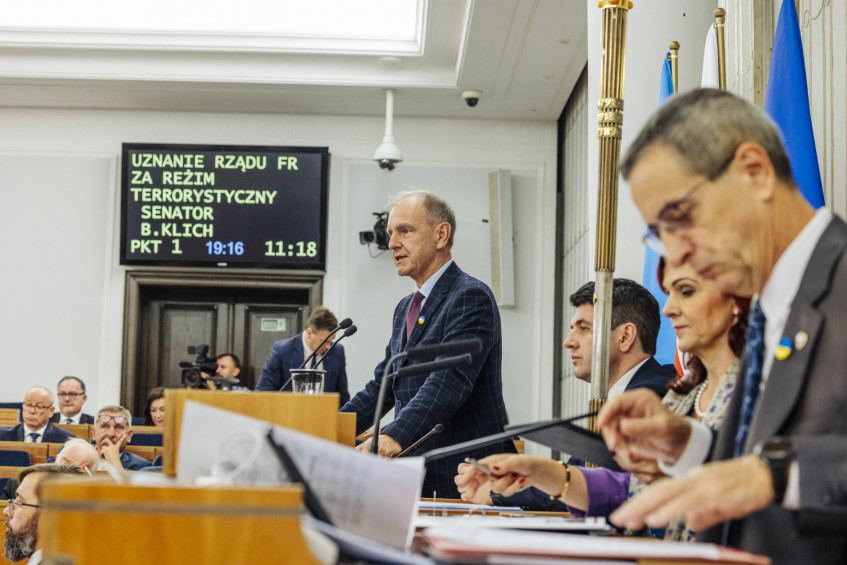 Senate of Poland / Photo: the Village Ukraine Telegram
On Oct. 26, the Senate of Poland recognized the government of Russia as a terrorist regime in response to the invasion of Ukraine.
According to Interfax, the Senate adopted a resolution recognizing the authorities of the Russian Federation as a terrorist regime by 85 votes. The document recalls that on Feb. 24, Russia unleashed "a brutal war with Ukraine, wanting to wipe this sovereign country off the face of the earth and destroy its people."
"The whole free world admires the heroic defense of independence by the citizens of Ukraine and now Ukraine is the most important place protecting democracy and freedom," stated the senators.
The resolution also "strongly condemns Russian aggression and calls on all countries advocating peace, democracy, and human rights to recognize the government of the Russian Federation as a terrorist regime," reports the press service of the Senate.
Earlier this week, the assistance program for Ukrainian refugees in Georgia was prolonged for six months, and the Czech Republic introduced an entry ban for Russian tourists.