Ukrainian Defenders Got UAV "Kazhan" from Kharkiv Locals. PHOTO
27.10.2022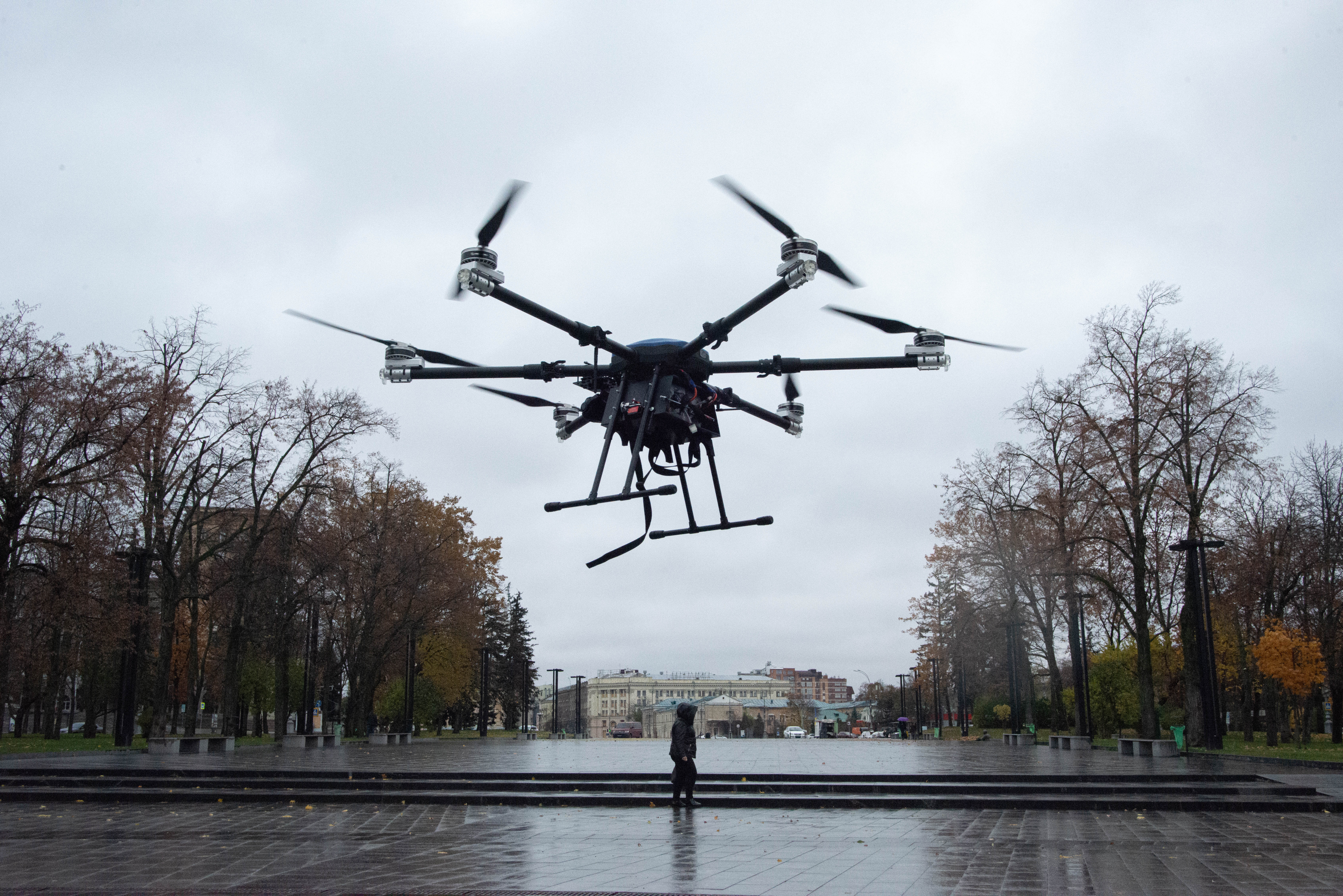 Presentation of UAV "Kazhan" in Kharkiv / Oleksandr Magula, Gwara Media
The military received combat UAVs "Kazhan" in the Kharkiv city center.
Kharkiv residents purchased them thanks to a campaign from the administrators of local Telegram channels. The cost of three drones is approximately $46,000.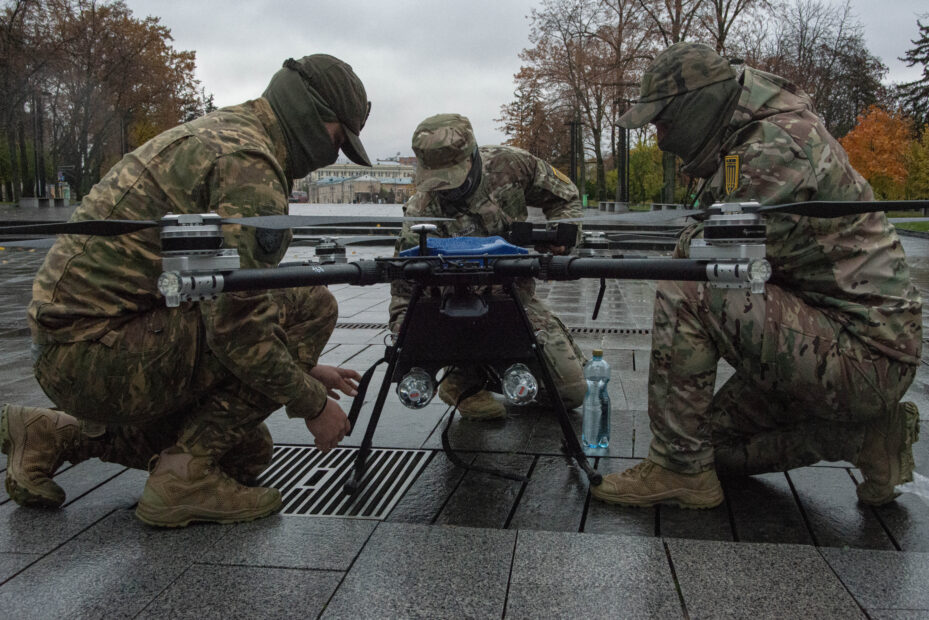 These drones are capable of lifting about 20 kilograms and will be used on the front line against the Russian army and military facilities of the occupiers.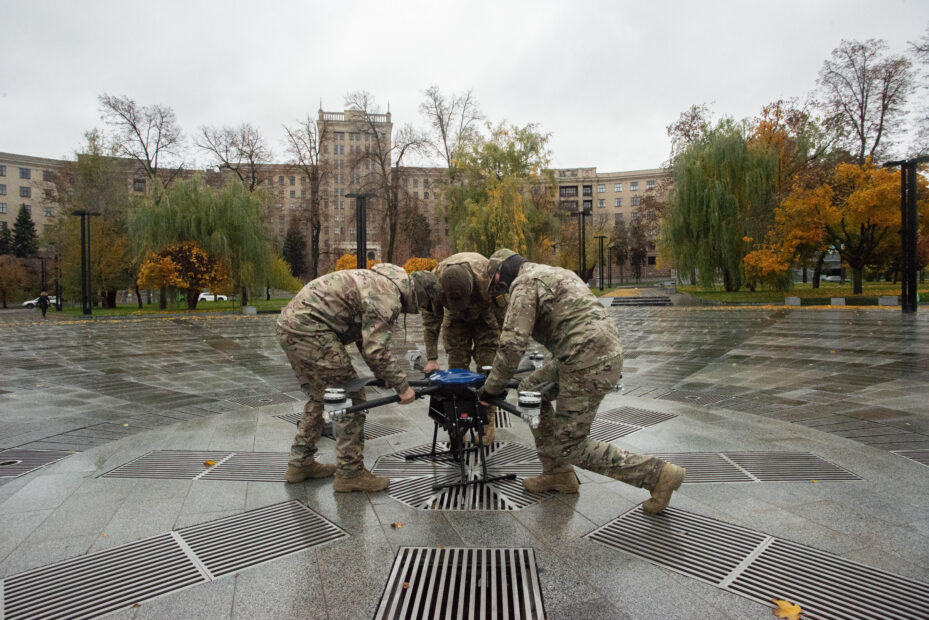 UAV "Kazhan" is designed in Ukraine. This powerful "bird" has a system of dropping ammunition of any type to destroy enemy equipment and manpower. It is also equipped with a thermal imager, which allows to work at night.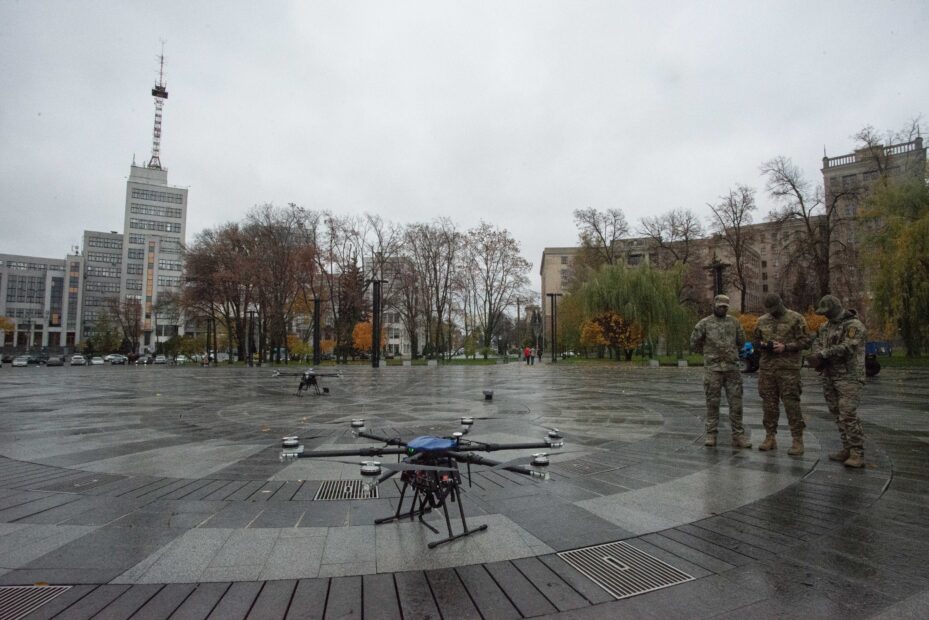 The maximum flight duration of the "Kazhan" drone is four hours, which allows the drone as a photographic reconnaissance to operate at a distance of up to 150 km from the launch point (subject to return to this point), flight altitude – from 50 to 4000 m.