Prosecutor's Office: 13,234 war crimes have been committed in Kharkiv Oblast
21.03.2023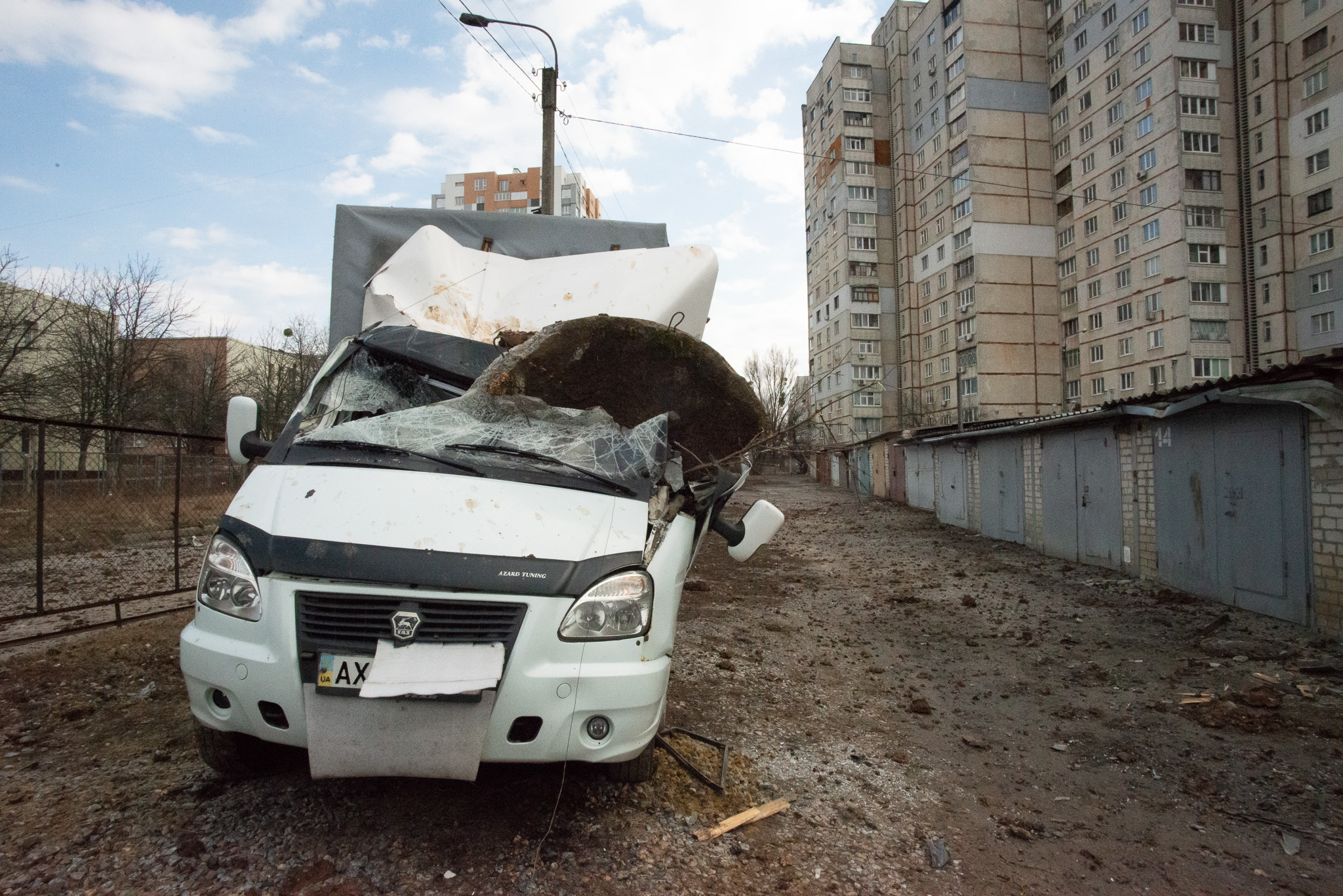 Russian missile strike on 15 March: a damaged school in Kharkiv / Photo: Oleksandr Magula for Gwara Media
The Prosecutor's Office reported that the Russian military had committed 13,234 war crimes in Kharkiv Oblast since the beginning of the full-scale invasion. These crimes refer to the Article 438 of the Criminal Code of Ukraine about responsibility for violations of the laws and customs of war.
"According to the results of the pre-trial investigation, 30 servicemen and two mercenaries, as well as members of the illegal armed formation "DNR," have already been notified of suspicion. Seven servicemen of the Russian Federation have already been convicted," commented Oleksandr Filchakov, head of the Kharkiv Regional Prosecutor's Office.
Filchakov adds that the murder of 1,818 civilians, including 74 children, is being investigated. Moreover, 2,751 people have been injured, including 216 minors. The youngest victim is a five-month-old baby who died with the father at the crossroads near the 23 August metro station in Kharkiv.
About a quarter of war crimes committed by the Russian military took place in Kharkiv Oblast. The further fate of the Russian convicts is to serve their sentences in Ukrainian prisons, but they can be exchanged for Ukrainian service members.
Earlier, the UN recognized Russia's deportation of Ukrainian children from the occupied territories as a war crime.
Read our identification of Russian servicemen in Izium, Borova, and other Kharkiv Oblast settlements.
Follow us on Twitter, Instagram and LinkedIn for more news, stories, and field reports by Kharkiv journalists.