Kharkiv Volunteers Repaired 245 Cars for Ukrainian Armed Forces
22.02.2023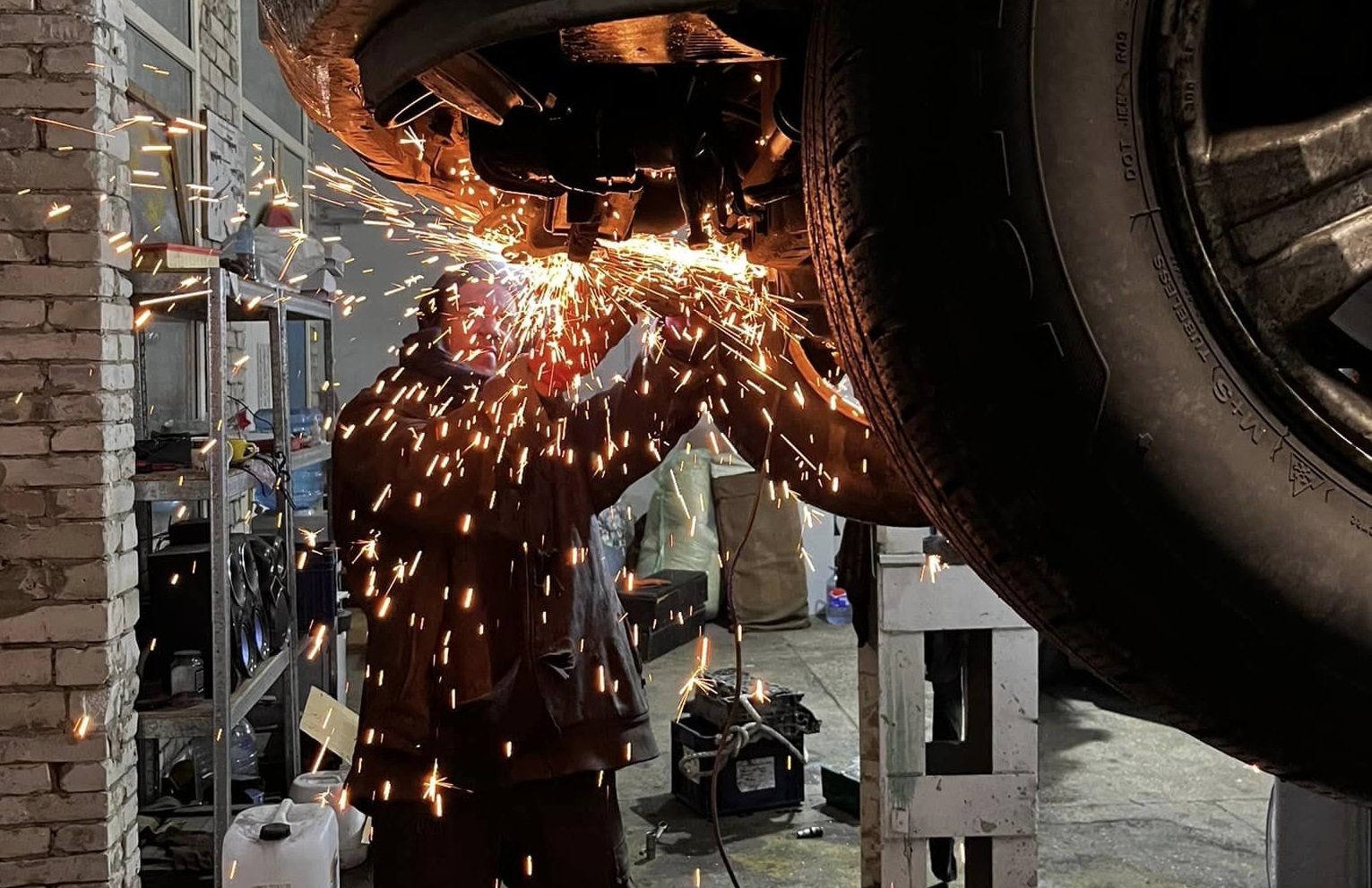 Volunteers repair cars for defenders / Volunteer Help Station`s Facebook
Last summer, a team of like-minded people found the charitable organization named "Volunteer Help Station".
For more than half a year, they have been repairing cars, electronics and creating engineering inventions for Ukrainian defenders. Since the beginning of their activities, the organization has grown and now has 19 volunteers.
The Volunteer Help Station has managed to:
repair 245 military and volunteer cars;
create four Combined Review Complexes OKO;
purchase three vehicles for the servicemen;
hand over 200 kg of military equipment;
repair electronic equipment for several military units.
The organization notes that they are working for "Ukraine's undisputed victory over the enemy by ensuring technical superiority on the battlefield and the safety of our soldiers."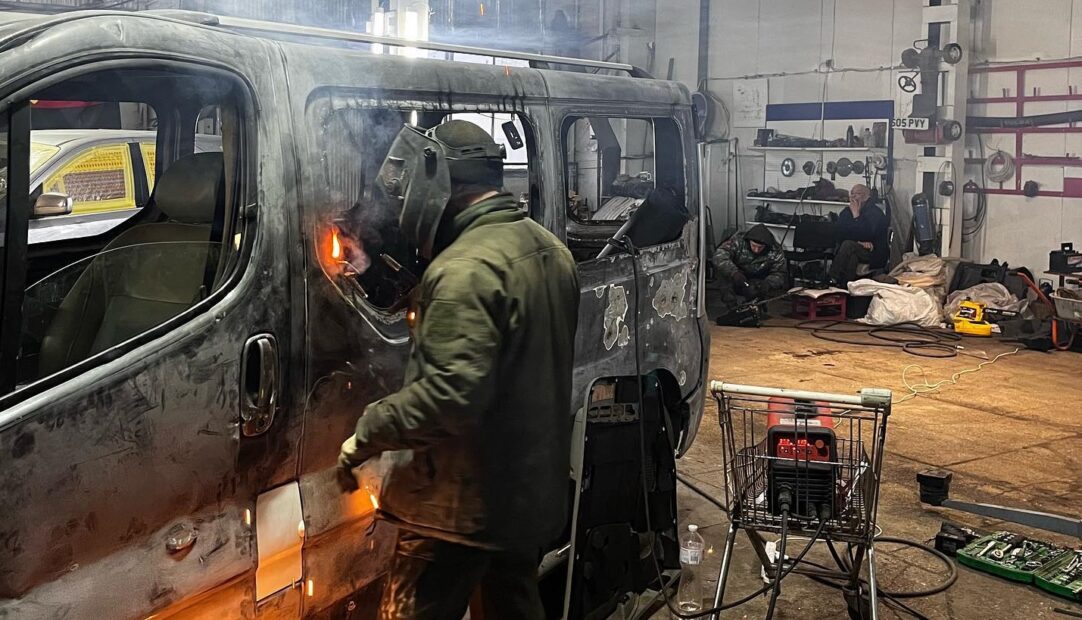 Volunteer Help Station`s History
The volunteers were previously engaged in providing people with food and medicine. Later, they started a new project — a service station for military and volunteer vehicles.
At that time, the Russian occupiers constantly shelled Kharkiv with mortars and artillery. The city was practically deserted, the business did not operate, so the repair shops were closed, the volunteers note.
The military's need to repair damaged cars was urgent, so the activists decided to build a service station on their own. The work began with the equipment of the premises and the search for people who "are not afraid to get their hands dirty." Later, this project grew into what is now called the Voluntary Help Station.
In just three days, the station received its first customer — a GAZ 66 military truck, which was completely damaged by projectile fragments. After that, the volunteers have received many cars with different problems and repair complexity.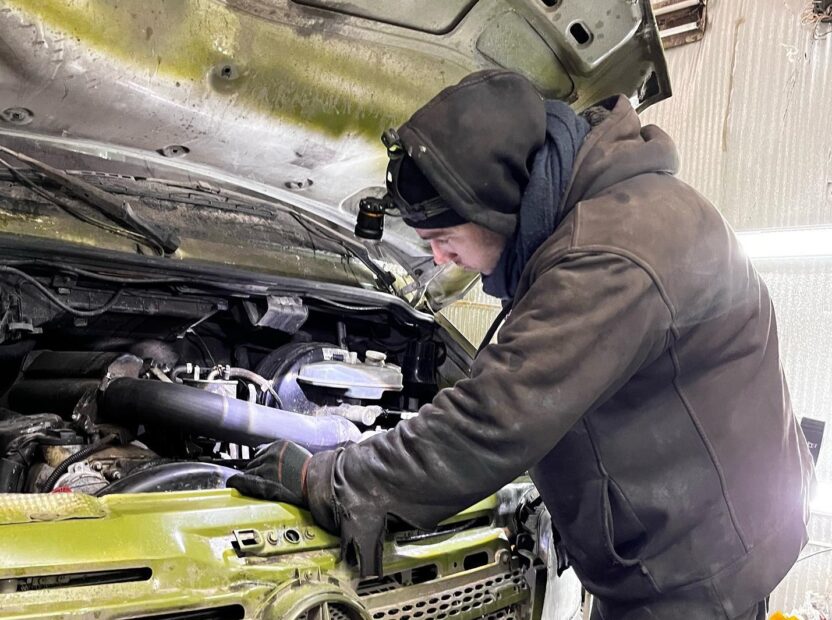 OKO System Project
Soon a design engineer joined the team. He developed a project of a mobile telescopic tower – OKO. Work on the development of a radio reconnaissance kit and signal amplification in the OKO system is currently underway. This project will allow the military to watch the enemy, adjust artillery, and provide early enemy signal detection.
At the same time, OKO takes care of the safety of the servicemen, since the operation of the towers does not require proximity of the operator.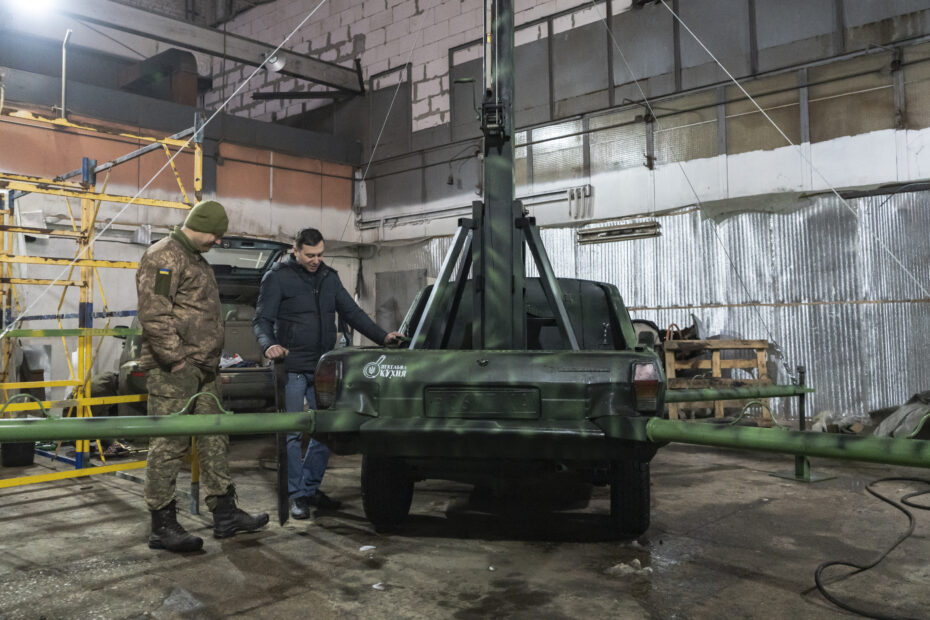 In December, the first OKO 1.1 machine was tested. The system consists of three machines that are combined into one complex.
Earlier, it was reported that the Recovery Army project would be launched in Kharkiv. People will be involved in socially useful work such as cleaning, debris clearance, shelter arranging, and repair work, and get paid.